LA Police Gear SlideRail XWL Review: A Surprisingly Solid Weapon Light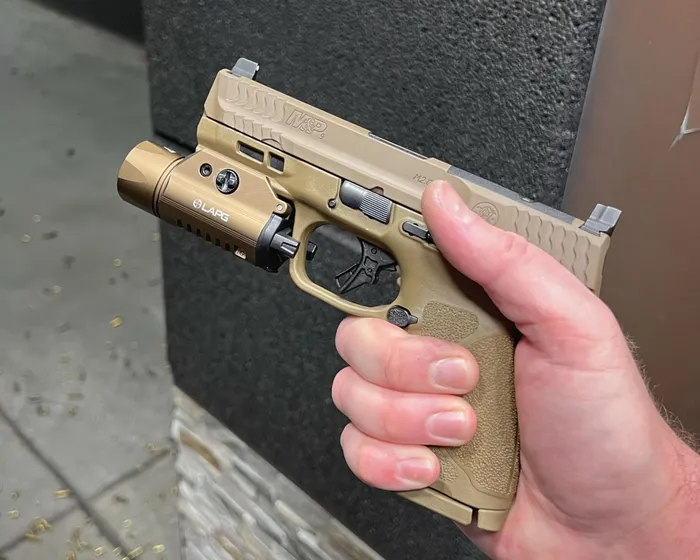 LA Police Gear SlideRail XWL Review: A Surprisingly Solid Weapon Light
Introduction
Having first-hand experience with the quality of LA Police Gear's (LAPG) bags and apparel, I wanted to try out one its weapon lights since they are so well priced. I also just so happened to get a new M&P M2.0 in FDE, so it seemed like a perfect time to snag a LAPG SlideRail XWL in FDE to go along with it.
Chances are high that the light at least looks familiar, even if you've never heard of it. It looks very much like the popular TLR-1 that lives on many of our pistols.
With the potential to save a decent chunk of change compared to the TLR-1, I selfishly hoped I'd like this light after testing it. The million-dollar question is…did I wind up liking it? Keep on reading to find out!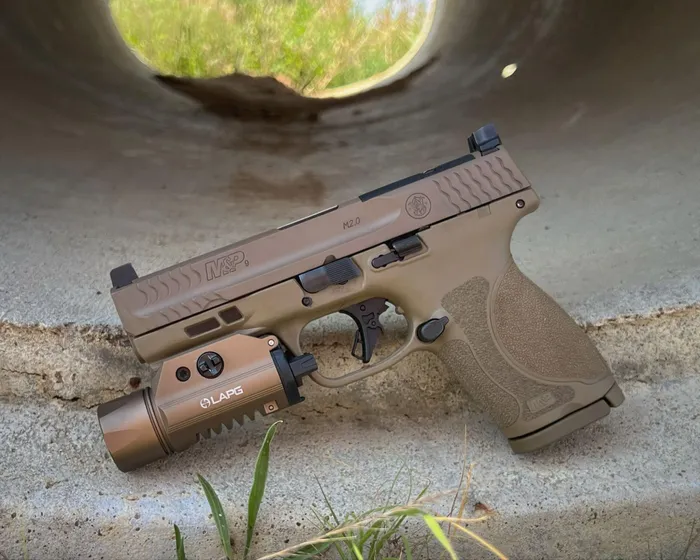 LAPG SlideRail XWL Review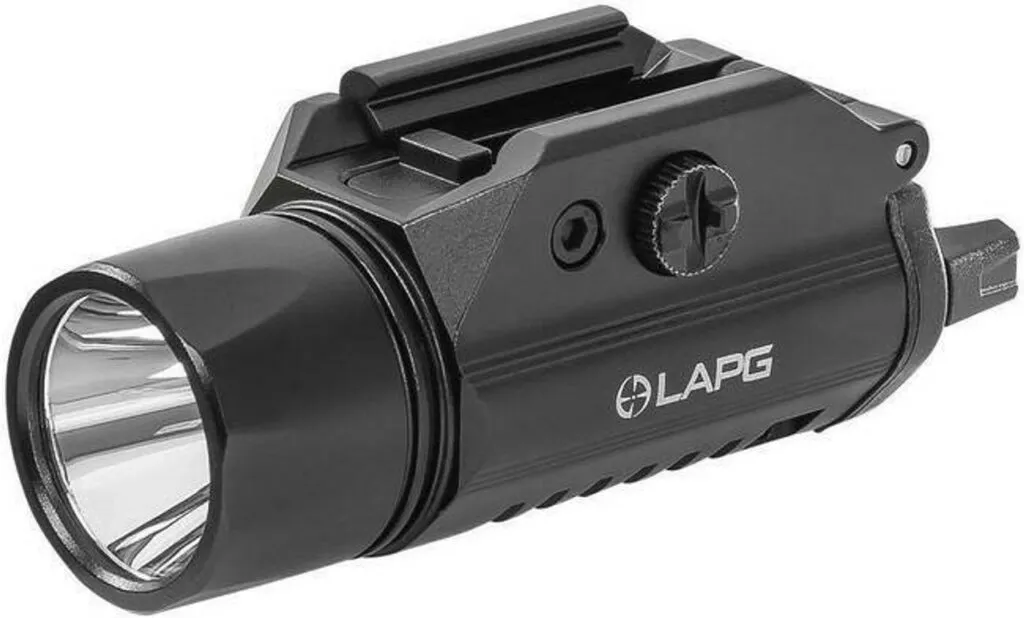 Specifications
| | |
| --- | --- |
| Lumens | 800 lumens |
| Beam Distance | 210 meters |
| Battery Type | 3V CR123A Lithium |
| Battery Life | 1.5 hours |
| Length | 3.5 inches |
| Diameter | 1.5 inches |
| Weight | 133 grams |
| Material | Aluminum Alloy |
Pros & Cons
Pros
SlideRail attachment system

Affordable price point

Fits most TLR-1 holsters

Balanced throw and spill
Cons
Only one brightness level – LAPG does have a different model with strobe

No waterproof rating
First Impressions & Hands-on Testing
The finish on the light was flawless out of the box. Clean lines and smooth edges show that the manufacturing process is on point. There were no blemishes, and the FDE finish was even throughout.
Before I could make it to the range, I spent some time playing with the light outdoors and indoors in various light settings.
Even with the sun still slightly up, the 800 lumens held its own outside, showing off the far throw and sizeable spill of the light.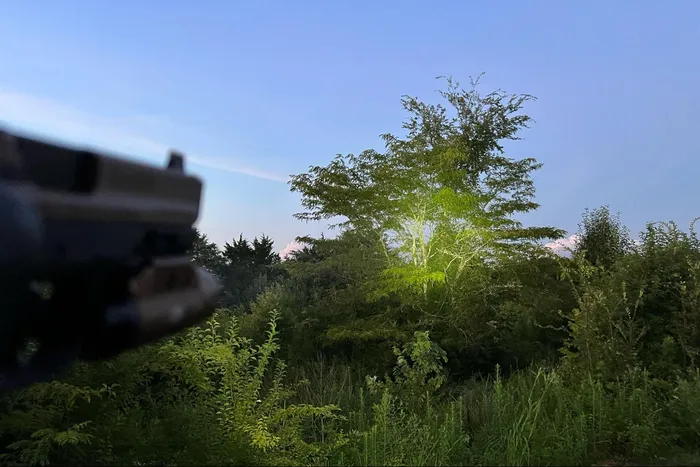 Inside, the light easily illuminated rooms, hallways, and staircases. It wasn't too bright to where it would disorient you from the reflection off the wall, but if pointed at an intruder, it would definitely disorient them.
There is a small hotspot with a decent amount of concentrated light surrounding it. Just enough to stay on "target" while allowing the rest of the light to spill to your close surroundings.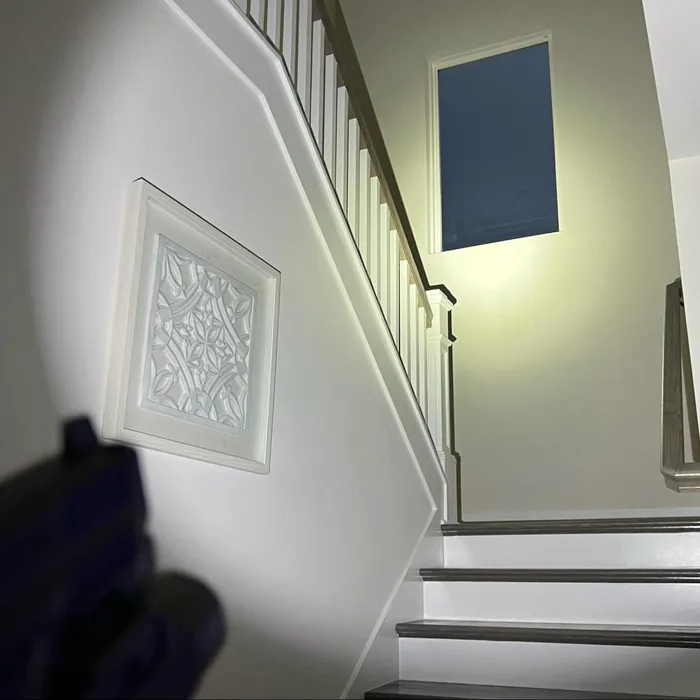 Lastly, I hit the range a couple of times with it mounted to my M&P M2.0. The XWL stayed "on" and tightly secured to the gun through a couple of hundred rounds.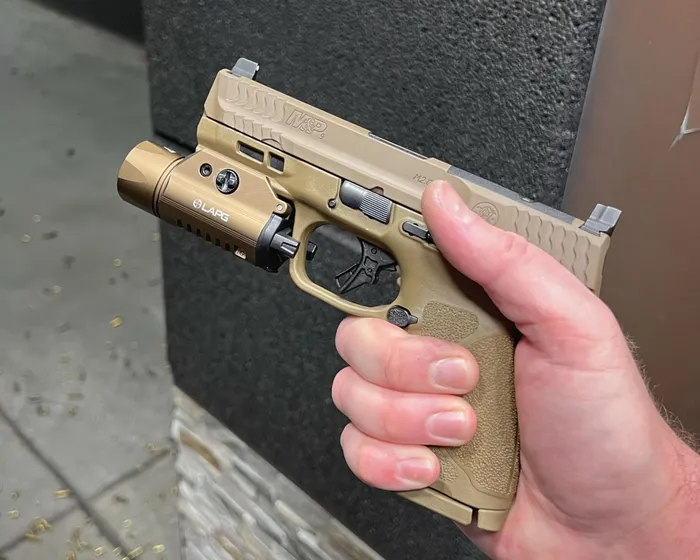 Features
SlideRail
My favorite feature, aside from the price, is the patented SlideRail attachment system.
Instead of having a few different rail notch inserts that you can swap out to fit various rails, the SlideRail feature lets you adjust the rail notch position without removing it. This means you get an exact fit on your exact gun to meet your exact preferences.
Its position is adjustable down to the millimeter. You simply have to loosen an Allen screw, slide the notch to the desired position, and tighten the Allen screw. It's that simple.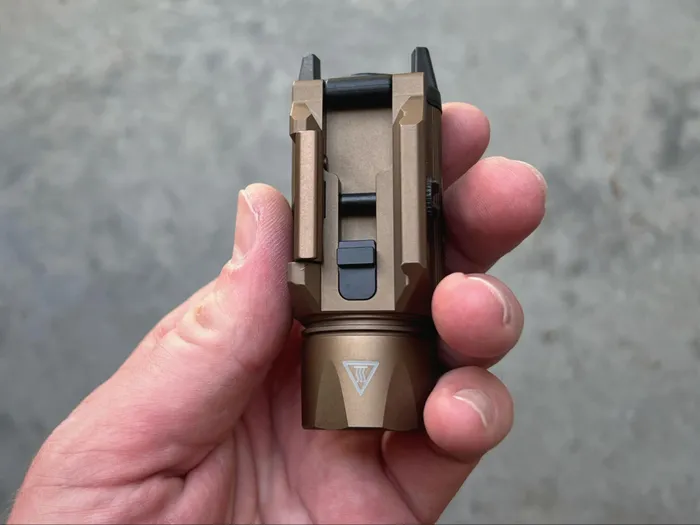 Ambidextrous on/off Switch
While this particular XWL model only has one mode and brightness setting, the constant/momentary one is activated/deactivated easily by an ambidextrous switch. Even you wrong-handers will be covered.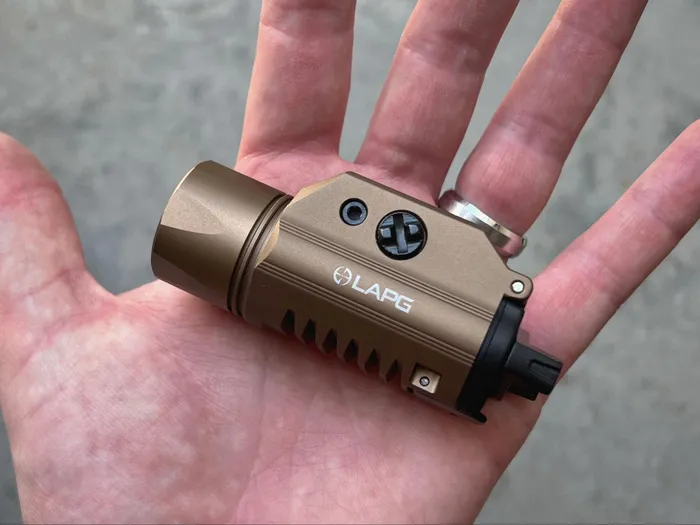 Rear Loading Batteries
If you need to reload your batteries – scratch that – when you need to reload your batteries, the battery compartment can be found at the rear of the light.
A lever on the underside of the light releases the back plate. It seems very tight and secure, and I don't see it popping open unintentionally.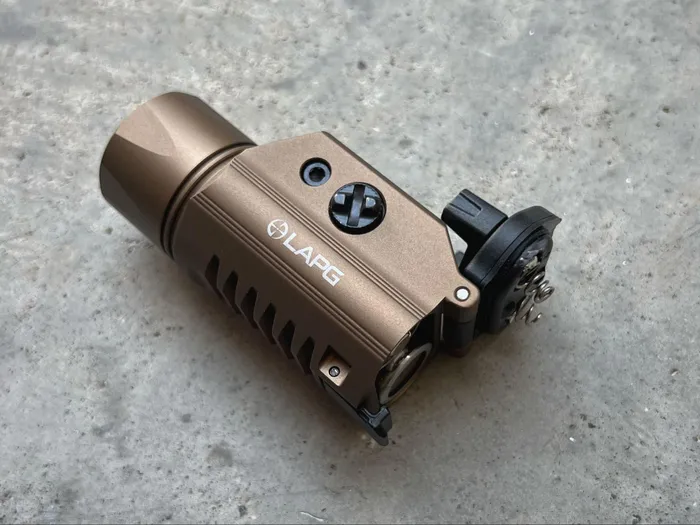 Score Card
Reliability (9/10)  
I've only had the light for a couple of weeks, but it's functioned properly since. I would need more time with it before giving it a 10.
Appearance (8/10)
It looks very similar to the Streamlight TLR-1. I like the clean lines and color, but I'm not a fan of the cuts on the bottom of the light.
Value (9/10)
At the time of writing this article, LAPG had this on sale for $69.99, down from an MSRP of $175. The value is high if you find it at a price close to what I did.
Conclusion
In the short few weeks I've had this light, it's impressed me. However, without any waterproof rating (unless it just isn't posted) or strobe feature (at least on this particular model), I don't see it replacing my EDC weapon light or primary home defense light.
That said, I could see this being a great option to mount on your backup home defense gun(s), truck gun, or garage gun. At such a great price, you could outfit several setups without breaking the bank.
Explore more