SCCY CPX-2 Review: An Affordable US Made EDC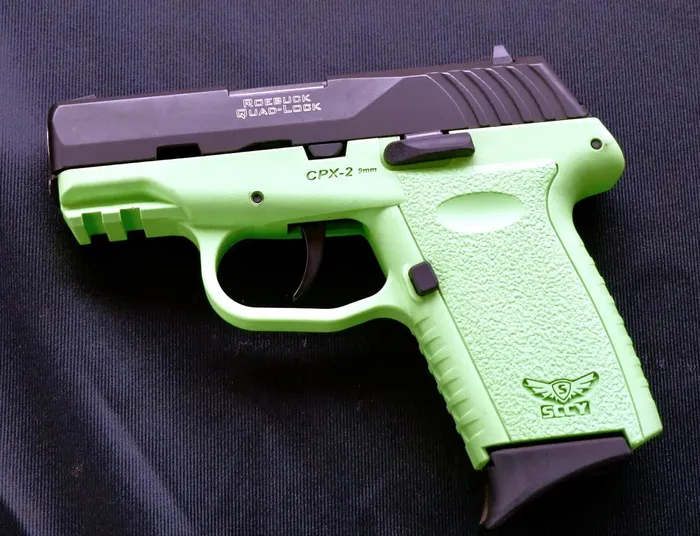 SCCY CPX-2 Review: An Affordable US Made EDC
Introduction
SCCY has been in the business of manufacturing sub-compact self-defense firearms since 2003. Their newest version, now available with several upgrades, is the SCCY CPX-2 Gen 3. I had a chance to check out the CPX 2 at SHOT Show and came away thinking this is a quality US-made handgun for the new shooter or the shooter on a budget who needs a reliable EDC gun.
The CPX 2 is a subcompact pistol with a polymer frame, a stainless steel slide, and Glock G43 pattern steel sights ready for carry or the range. The CPX 2 handguns are chambered in 9mm and also come in a red-dot ready model. The CPX models are double-action only, hammer-fired guns.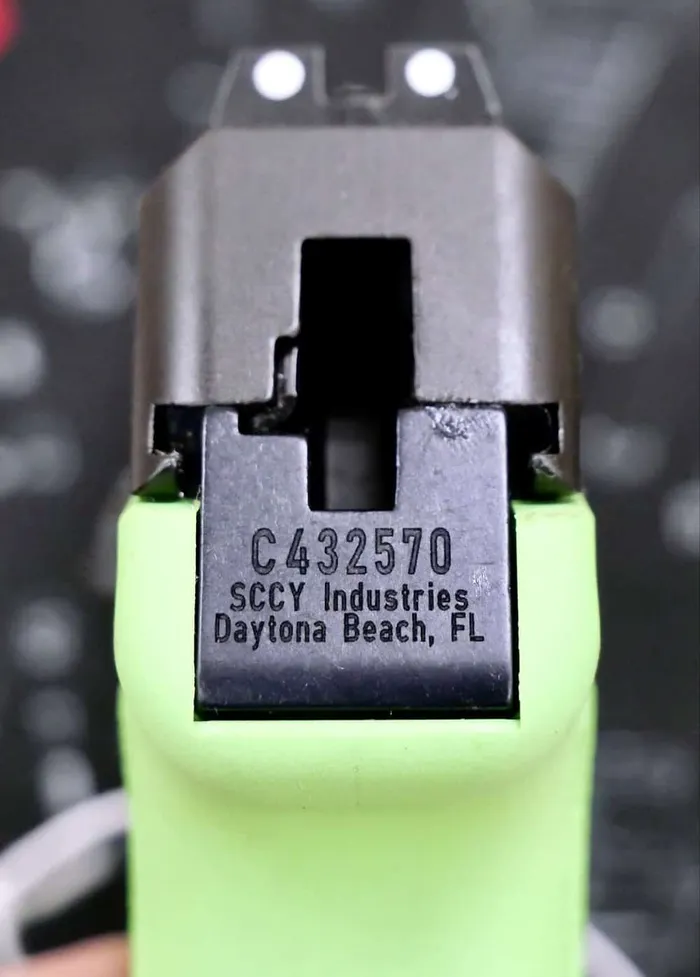 This was my first experience with SCCY firearms and overall I think this gun fills a niche in the market for those looking for a very compact and very affordable EDC gun. Other guns in this space are the Ruger Max-9, the Springfield XD S, and the Glock 43.
Although for me, the gun was a bit small in my hands, it was fairly easy to control. The double action trigger will take some training to make consistent shots at speed, but anyone who puts in the time should have no problem mastering this little powerhouse.
SCCY CPX 2 Gen 3 Review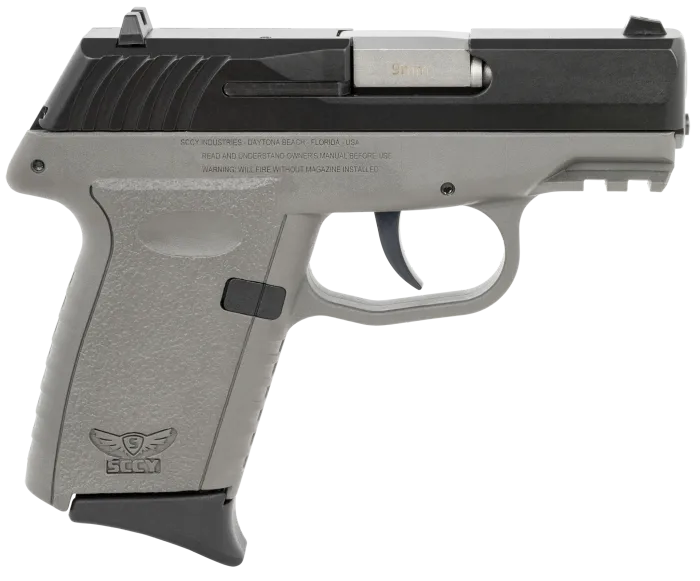 Anyone who has been around the shooting and concealed carry world for a while has run across the statement, "the best self-defense gun is the one you are carrying," meaning simply, that the gun you are carrying is the best one for the job should the need arise.
Generally speaking, handguns that are light, compact, and easy to conceal are attractive to folks looking to carry their gun on a regular basis.
Big, heavy guns are likely easier to learn to shoot, but often get left behind because they aren't particularly fun to carry all the time. Enter the sub-compact handguns; easy to carry, easy to conceal, lightweight, and chambered in proven cartridges like the 9mm.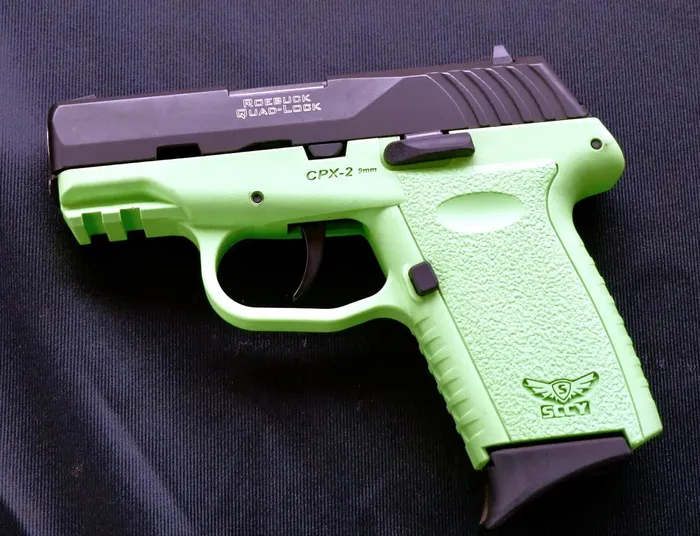 Although the sub-compact handgun has many positive attributes, there are limitations as well. Capacity may be limited, recoil will be sharper than a larger, heavier gun, and mastering smaller guns takes more dedicated practice and work than shooting a compact or full-size gun.
Specifications
| | |
| --- | --- |
| Caliber | 9mm |
| Capacity | 10 +1 Ships with 2 magazines |
| Barrel | 3.1", Stainless Steel |
| Overall Length | 6.0" |
| Overall Height | 5.26" |
| Overall Width | 1.10" |
| Weight | 15 oz |
| Trigger | DAO 9.0 pounds |
| Frame | Polymer |
| Slide | Stainless Steel |
Pros & Cons
Pros
Compact. The SCCY CPX2 is a small, lightweight gun. At just 15 ounces and only 6" long most folks will not be tempted to leave it behind because it's too big and heavy.

Affordable. With an MSRP of just $249 for a red-dot-ready CPX2, this gun is a good option for just about every budget.

10 Round Capacity. For such a small gun, having 10 rounds in the magazine and one in the chamber is a respectful EDC loadout. The guns ship with two magazines so you're ready for the range or carry.

Red-Dot-Ready. The RDR model is cut to receive the Shield RMS or RMSc footprint red dot sights. This platform gives the shooter a lot of options when choosing a red dot sight that meets their needs.
Cons
Double Action Only. While a very safe design, learning to shoot a double action only handgun means more dry fire practice and live fire range time. If the gun is to be carried as a self defense tool, the shooter needs to put in the time to be proficient with the gun.

Very Small. As mentioned earlier, the SCCY CPX2 is small. In my years as a range officer and instructor I find folks are drawn to very compact guns for ease of concealment and carry. The downside is that very small guns are harder to learn to shoot well, and in my opinion, may not be the best choice for the novice shooter just starting out.

Sharp recoil. I found the gun to have a very sharp recoil impulse. I really felt it in the web of my strong hand, right down my palm where the backstrap made contact.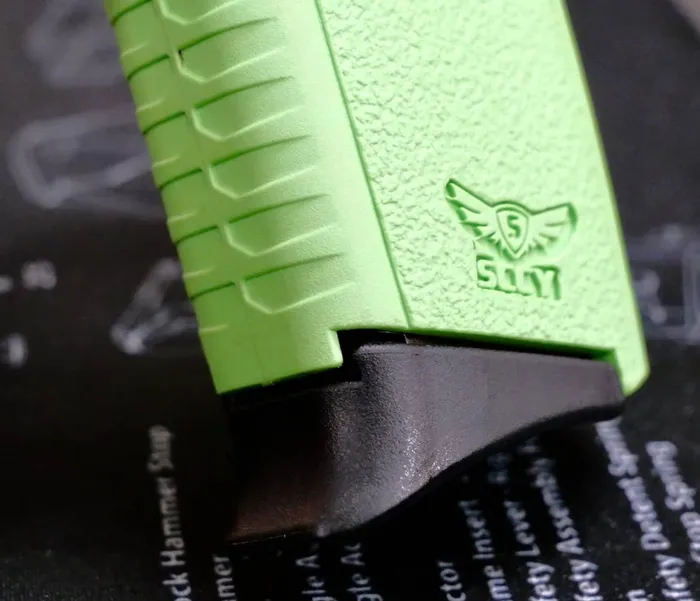 On The Range
My range time at SHOT Show was my first experience with the SCCY line of handguns. Time was pretty limited, but it allowed for a couple of magazines worth of rounds downrange to get a feel for the gun.
Immediately I felt like the gun was a little small for my hands and my personal preference. The texture on the grip and ridged front- and back straps were comfortable and allowed me to shoot the gun without having to adjust my grip during firing.
The slide release was easy to reach with either my strong hand (right) or support hand. The magazine release was easy to manipulate with very little adjustment of my strong hand on the gun.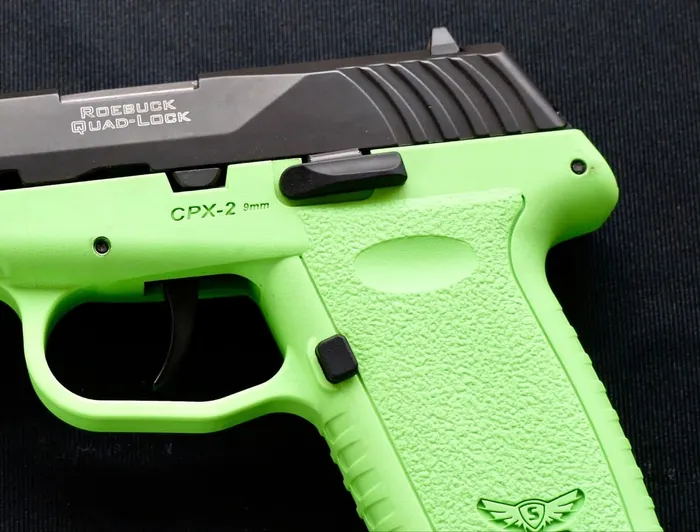 The slide is somewhat 'blocky' but has good, curved serrations front and rear to allow for easy racking and press checks.
For a newer shooter or someone used to larger guns, the slide was a little stiff to rack, but not impossible. I think someone with limited hand strength or smaller hands might have a challenge racking the slide.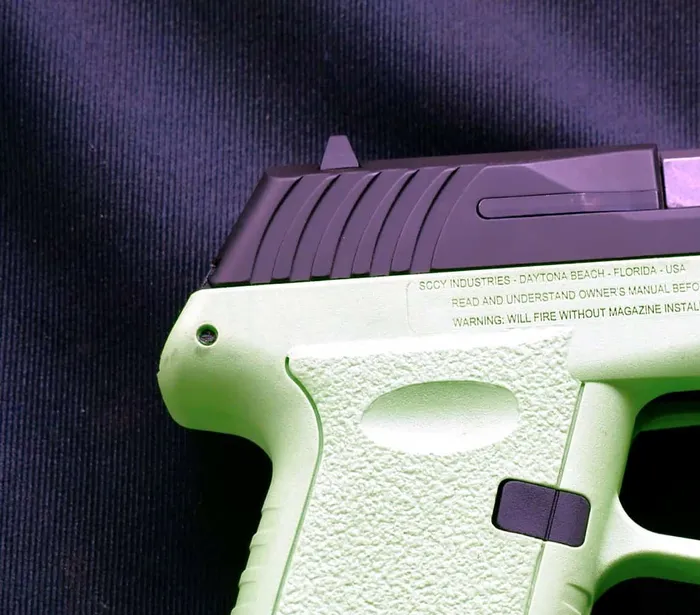 The relatively long, heavy double-action trigger was pretty smooth, and I didn't notice that it stacked or became harder to pull as the trigger was fully pressed to the rear.
At 9 pounds, it takes a fair amount of effort to fully squeeze the trigger and some may find it difficult. The trigger reset was also fairly long. There was a tactile feel at the reset, but it is very subtle, and some may miss the reset when shooting fast by not letting the trigger move all the way forward.
I found that after the first few shots, I was able to press the trigger fairly consistently and put my shots in the center of the target and achieve good hits from a defensive standpoint.
The slide locked open on an empty magazine, and the magazine dropped free of the gun when the magazine release was pressed. I did not have any failures with the gun with the range ammo supplied.
All in all, the SCCY CPX2 definitely fills a niche for an affordable, US-made self-defense firearm. Again, I don't know that it's the perfect gun for a beginner, but it is an option to consider.
Reliability
The gun functioned perfectly during my time on the range. There were no failures to feed, fire, or eject, and the magazine dropped easily from the mag well.
Accuracy
Defensive accuracy was easy to achieve with the gun. Without being able to put the gun on a rest and shoot groups, I cannot say for sure what the accuracy potential for the CPX 2 is.
Overall Feel
While the grip was comfortable and the slide was easy to grip, the gun felt too small for hands.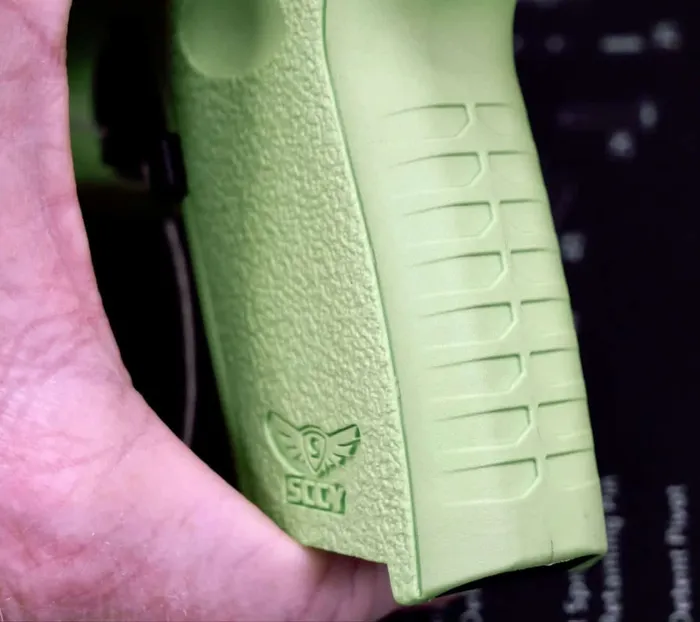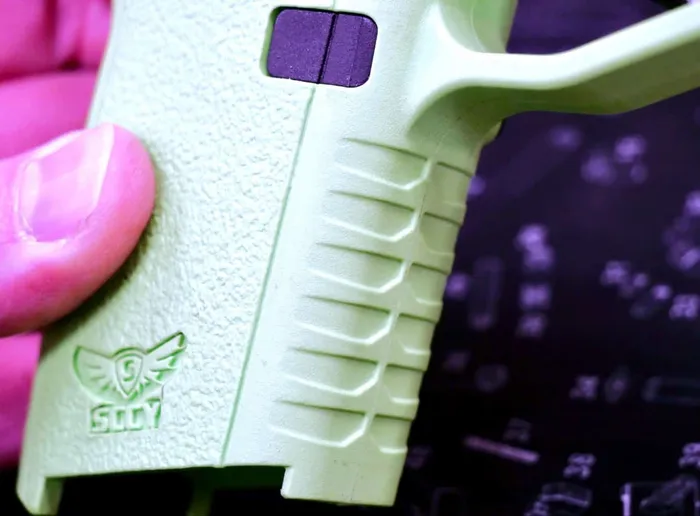 Features
Glock Style Slide Cut
With a slide cut to fit the same sights as the Glock 43, the shooter has a vast array of sighting upgrades available.
Options from XS Sights, TruGlo, and Trijicon, and others allow the shooter to upgrade to night sights for defensive carry.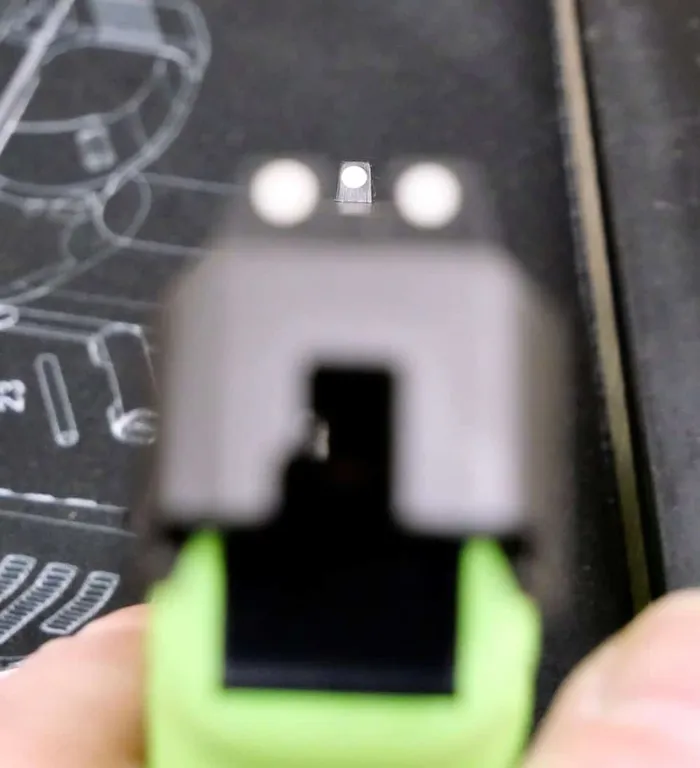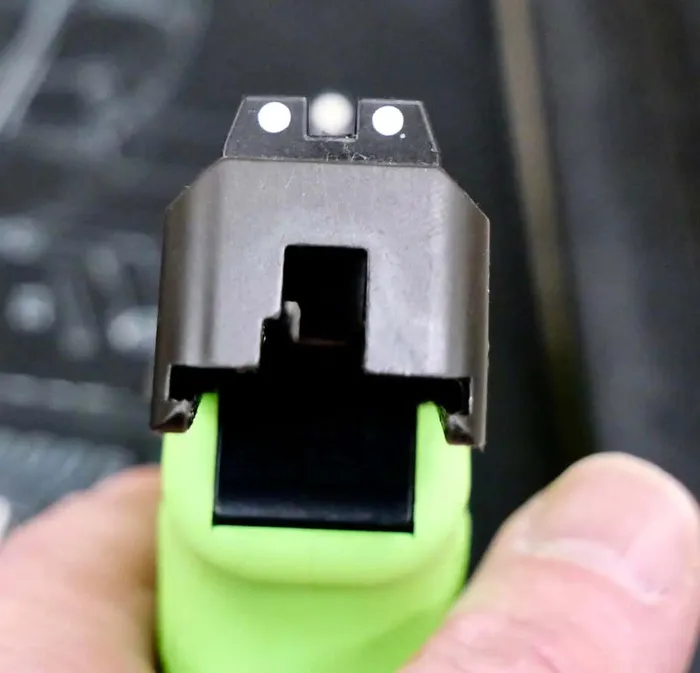 Red Dot Ready
The RDR model allows the shooter to add a red dot optic with the RMS and RMSc footprint without having to find an adapter plate or have the slide cut.
Double Action Only
The long, relatively heavy trigger pull on this gun is one of the inherent safety features.
It takes deliberate effort to press the trigger all the way to the rear, cocking the hammer, and ultimately releasing the hammer to fire a shot.
The possibility of a negligent discharge is very remote when carrying a gun with this type of action.
Scorecard
Reliability (10/10)
In my short time on the range with gun, there were no failures to feed, fire, or eject.
Ergonomics (7.5/10)
For me, this gun is too small. The controls were easy to reach, but it was not really comfortable in my hand.
Customization (8/10)
The SCCY guns come in a variety of colors to fit just about any taste or preference. The ability to easily upgrade sights, add an optic, or attach light or laser to the rail section is a plus.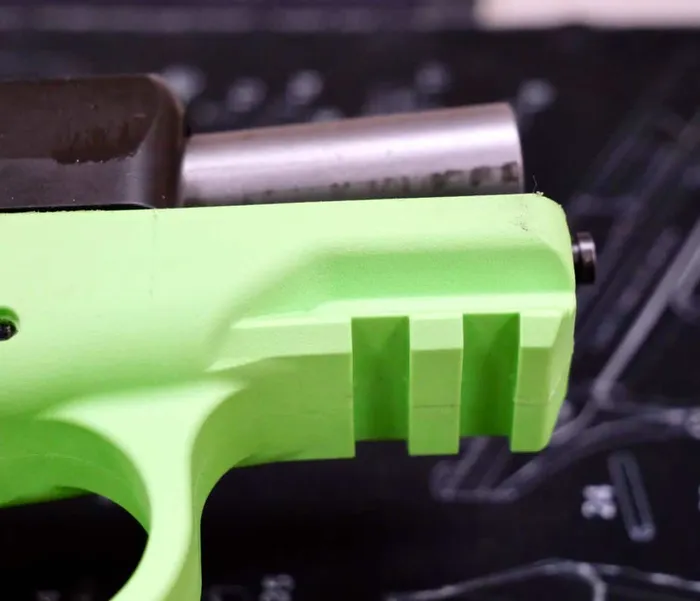 Appearance (8/10)
The gun has a distinct, blocky slide and look. It looks just fine as an EDC gun, but nothing about it really stands out and says, 'Buy me!'
Value (9/10)
For the shooter on a budget this gun offers a place to start and allows one to acquire a reliable gun for self-defense at a very attractive price point.
Accessories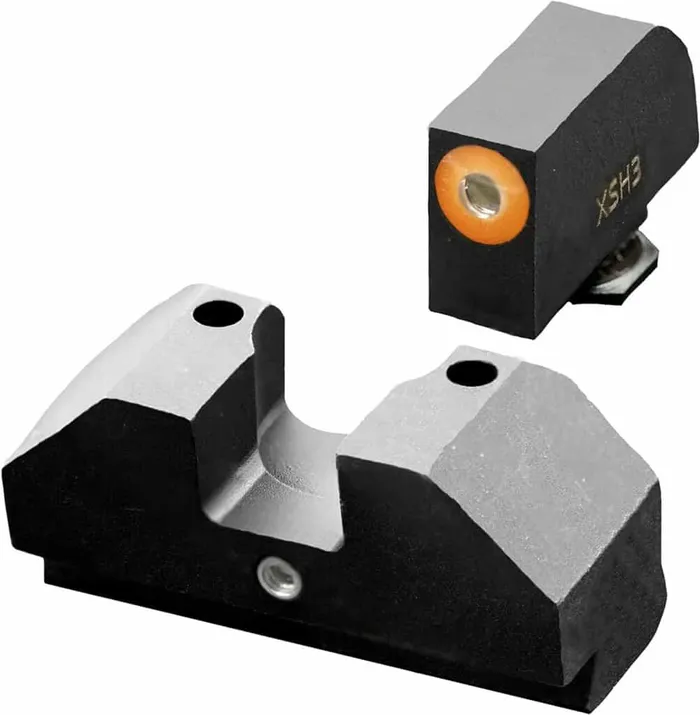 For a gun that is purpose built to carry and have readily available for self-defense the first thing I would upgrade are the sights.
I am a big fan of the XS F8 sights on my personal carry guns and think they would be a great choice on a gun like this one.
Holosun 507K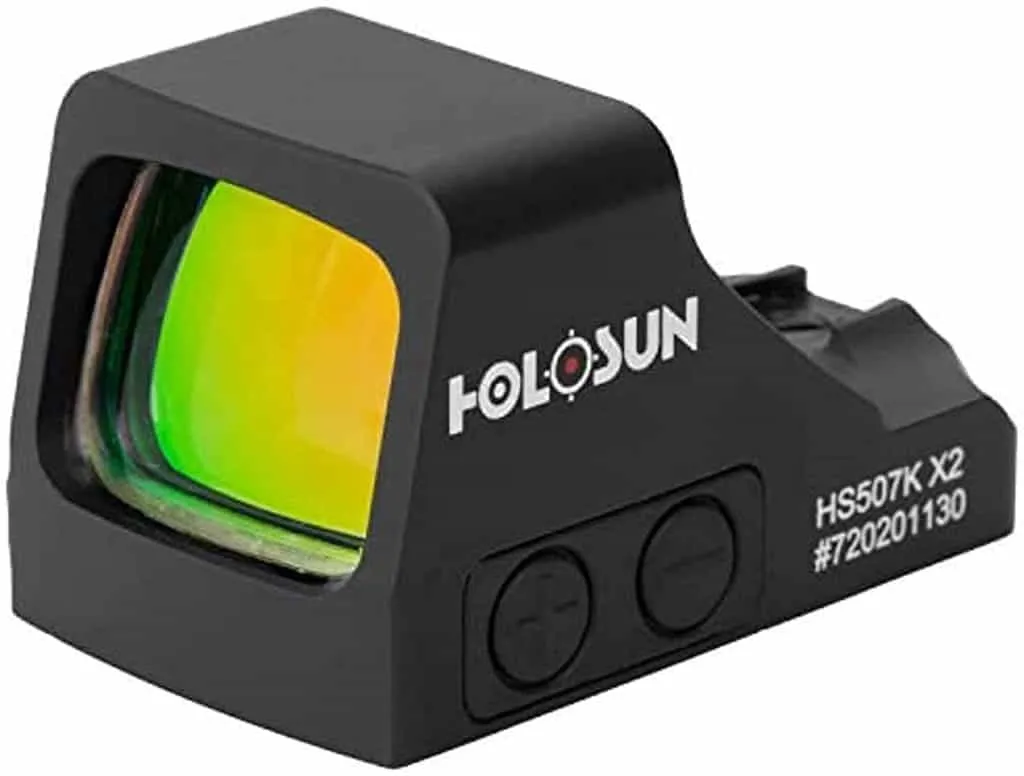 Since the SCCY CPX2 comes in a red-dot-ready model, bolt a good red dot to the gun.
Our household is a big fan of Holosun's offerings, and as such, I would likely lean toward the Holosun 507K for this compact gun.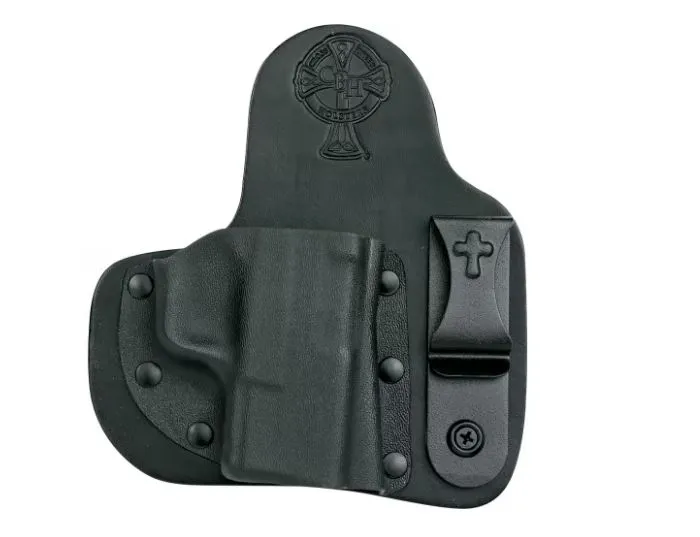 This little gun just begs for an appendix holster for deep concealment.
A shooter can never go wrong with a Crossbreed holster and the one for this gun is the Appendix Carry AIWB Holster. These comfortable holsters offer great retention and concealment for your defensive firearm.
Alternatives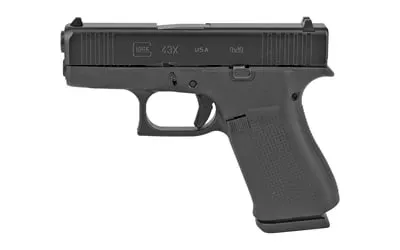 The Glock 43X is slightly larger than the SCCY but still has a standard capacity of 10 rounds of 9mm ammo.
For me, the grip on the Glock is a tad bit bigger and more comfortable, but that's just me. For a proven and ultra-reliable carry option, the Glock 43X is a worthy contender in this space.
We reviewed the Glock 43x MOS if you want to check it out.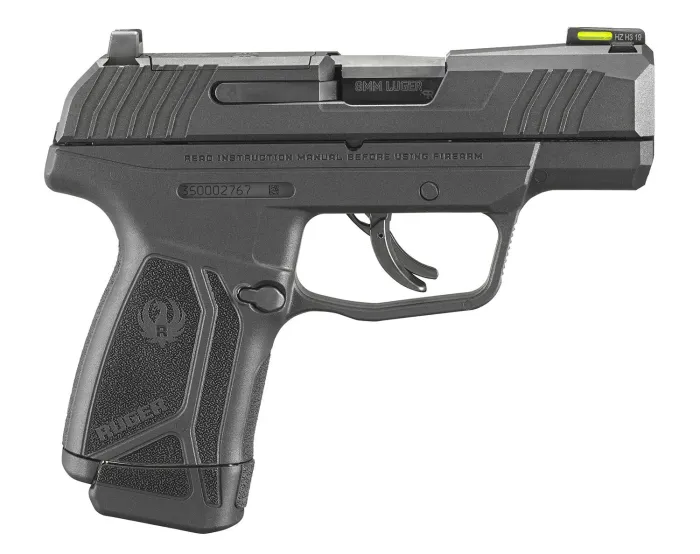 The Ruger Max-9 is a sub-compact carry gun that is available with a 10 or 12-round magazine capacity.
Like the SCCY CPX2 RDR, it comes red-dot-ready with the Shield-pattern slide cut. Models are available with or without a manual safety.
With a MSRP of $439 this is another affordable option for one to consider for their daily carry firearm.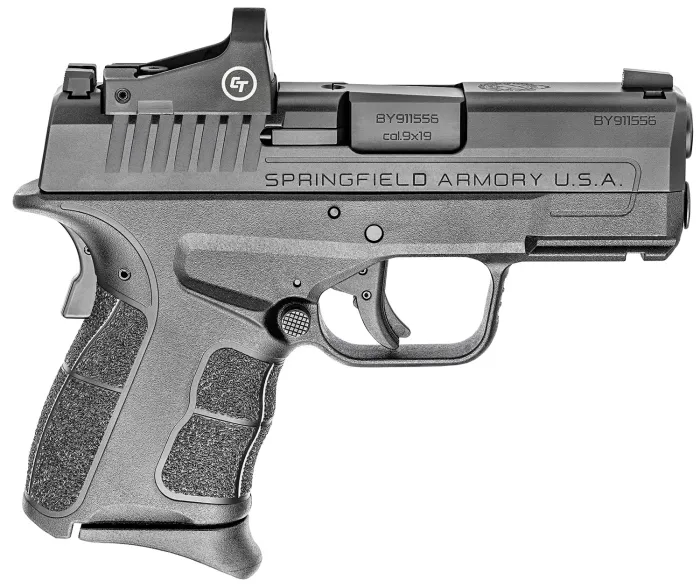 The XD-S Mod.2 is a sub-compact handgun ready for carry or the range.
With a red-dot-ready slide cut with the Shield footprint, adding an optic is simple. The gun is only .9 inches wide, so it should literally disappear as a concealed-carry gun. The gun ships with two magazines, a 7-round and a 9-round extended mag.
With an MSRP of $440, this places the Springfield in the decision-making matrix when choosing a sub-compact carry gun that fits the budget.
Final Thoughts
The SCCY CPX2 definitely fills a niche for the shooter looking for a budget-friendly, US-made gun. Having access to a red-dot-ready handgun, chambered in 9mm for less than $300 will certainly be of interest to many shooters.
The CPX2 checks a lot of boxes for a lot of folks looking for a carry gun. It is small, lightweight, carries a decent payload, and with the double action only hammer-fired action, it is a safe gun for daily carry.
And consider this, if the gun was ever deployed in a self-defense situation, the shooter wouldn't feel horrible about losing the gun to evidence for an extended period of time. I'd hate to think one of my Sigs or CZs could be tied up in a court case for months or years; I wouldn't feel so bad about a polymer-framed sub-compact sitting in a box in an evidence locker.
Is this the gun I would choose based on my short time with it? Probably not. It just didn't fit my hand really well, and the recoil impulse was pretty sharp for me.
Again, for the shooter on a budget or looking for a small carry gun, the SCCY just might be the perfect gun for that person. My preference generally leans towards Springfield's offerings, and the gun that gets the nod 95% of the time is a first-gen XD Subcompact in 40 S&W.
If you have experience with the SCCY lineup of handguns let us know in the comments below. Your experience may help someone shopping for a new gun make an educated decision.
Explore more