Sig Sauer ROMEO5 & JULIET3 Review: A Perfect Optic Match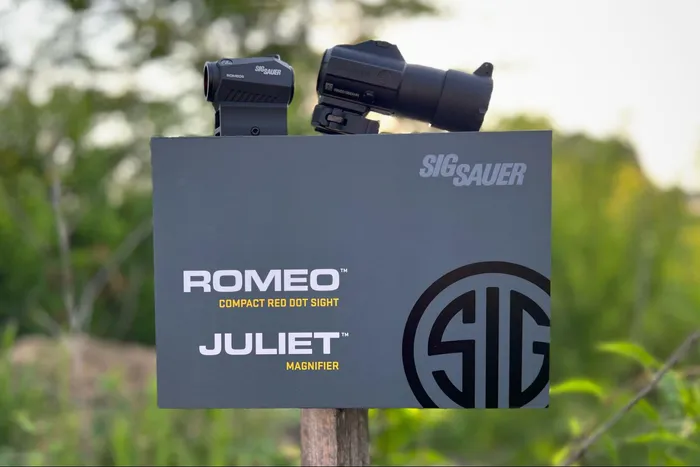 Sig Sauer ROMEO5 & JULIET3 Review: A Perfect Optic Match
Introduction
One of our favorite budget red dots is and has been the Sig Sauer ROMEO5. Despite the low price point, you still get some great features, such as motion-activated illumination (MOTAC), night vision compatible brightness settings, and an IPX-7 waterproof rating.
But sometimes, you need more than a 1x magnification to practice taking out those zombie targets at 200 yards. That's where the JULIET3 3x magnifier comes in. With a simple flip of the PowerCam 90° mount, you can instantly transition from close-quarters shooting to medium-range shooting.
Instead of having to buy the two separately, you can get the ROMEO5 and JULIET3 in a convenient combo pack. Let's take a closer look at this fantastic optic match.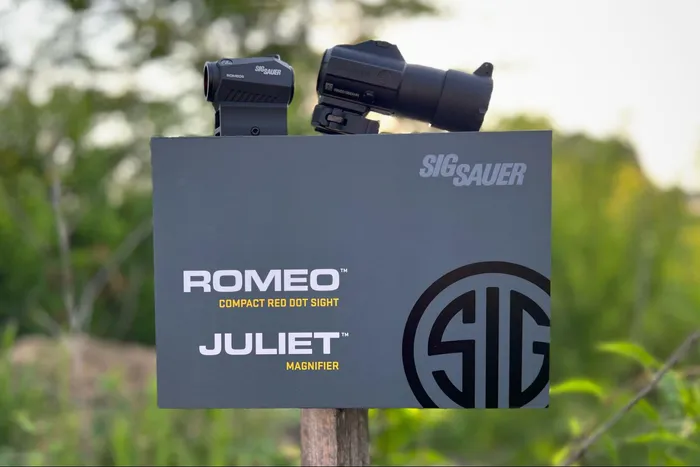 Sig ROMEO5 & JULIET3 Review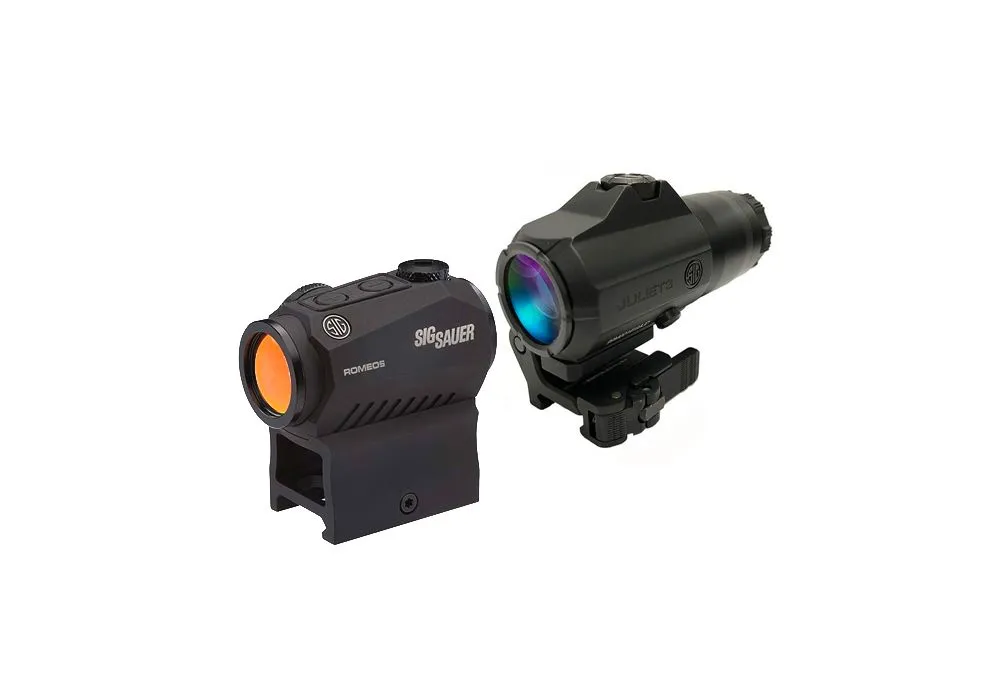 ROMEO5 Specifications
| | |
| --- | --- |
| Reticle | 2 MOA dot |
| Reticle Color | Red |
| Magnification | 1x |
| Objective Lens Diameter | 20 mm |
| Weight | 5.1 ounces |
| Battery | CR2032 |
| Run Time | 40,000 hours |
| Illumination Settings | 8 daytime/2 night vision |
| Waterproofing | IPX-7 |
JULIET3 Specifications
| | |
| --- | --- |
| Magnification | 3x |
| Objective Lens Diameter | 24mm |
| Weight | 12.5 ounces |
| Waterproofing | IPX-8 |
Pros & Cons
Pros
ROMEO5 has MOTAC (motion-activated illumination)

ROMEO5 has an impressive 40,000-hour battery life

Both the ROMEO5 and JULIET3 are waterproof rated

Both the ROMEO5 and JULIET3 are reliable and durable

Affordable all-in-one combo package

Backed by Sig's Electro-Optic Infinite Guarantee

Side loading battery (ROMEO5)
Cons
ROMEO5 only has one reticle option – a 2 MOA dot

Mount for the ROMEO5 feels cheap and is made of plastic
Range Time: Reliable and Accurate
Reliability
Between two AR-15s, the ROMEO5 and JULIET3 combo helped send roughly 600 rounds down range. Once zeroed on either rifle, there was no need to re-adjust.
The ROMEO5 was dropped, submerged in water, and dropped into the water without having any issues afterward. No lens fog, no water intrusion, and no dimming of the reticle.
Accuracy
Accuracy is the name of the game with optics. The ROMEO5's 2 MOA dot is a great size for more precision type shooting. Once paired with the JULIET3's 3x magnification, you wind up with a capable setup that should be good to roughly 300 yards or more, depending on your eyesight and skill level. While I didn't have a 300-yard range to shoot on, I had no issues within 100 yards.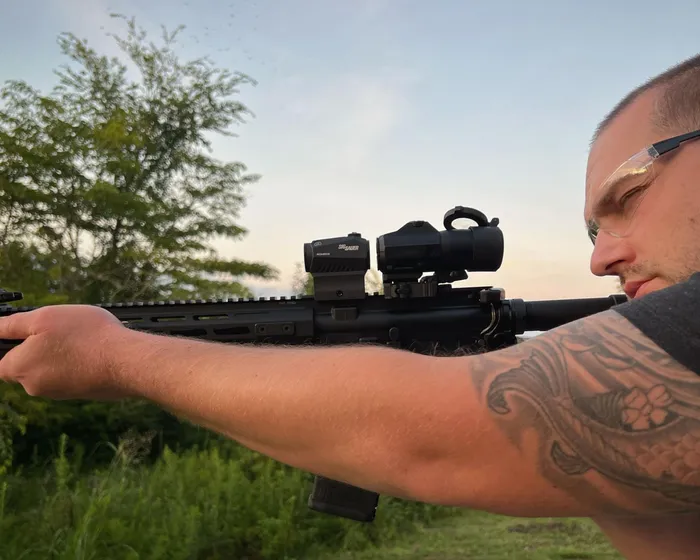 Features
MOTAC (Motion Activated Illumination)
As it says above, the ROMEO5 turns on automatically at the first sense of movement. Anytime I picked up my rifle, it was always on by the time I went to look down range.
You can also disable the MOTAC feature by pressing and holding both buttons for three seconds. To turn it back on, you probably guessed it…press and hold both buttons for three seconds.
I typically keep it on, as it will conserve battery by powering the optic down after a set period of inactivity.
Waterproof
Both the ROMEO and JULIET are waterproof rated. The JULIET is IPX-8 rated, while the ROMEO is IPX-7 rated. That means the JULIET should be waterproof down to 20 meters for one hour, and the ROMEO should be waterproof completely down to 1 meter for 30 minutes.
Yes, that's a Tupperware container filled with water. I used what I had close by to ensure the optic would perform at least after being completely submerged for several minutes.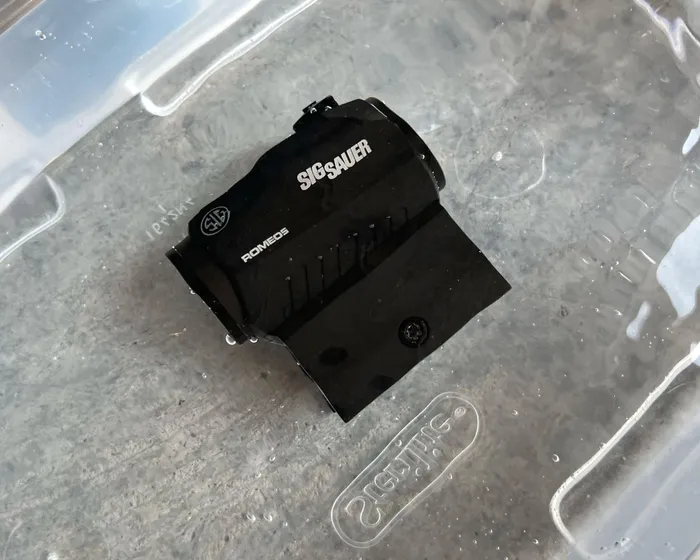 As you probably guessed, it worked perfectly after taking a quick bath.
Night Vision Compatible
With eight daylight settings and two night vision settings, you shouldn't have issues under any light conditions. I didn't have any night vision to test with for the review, but all the daylight settings worked great.
I found that one of the middle settings was suitable for most situations outside of direct sunlight with light backgrounds.
The buttons to adjust the brightness are located on the optic's top and are easy to manipulate. With gloves on, they can be a bit difficult, but doable, to press since they are so close to being flush.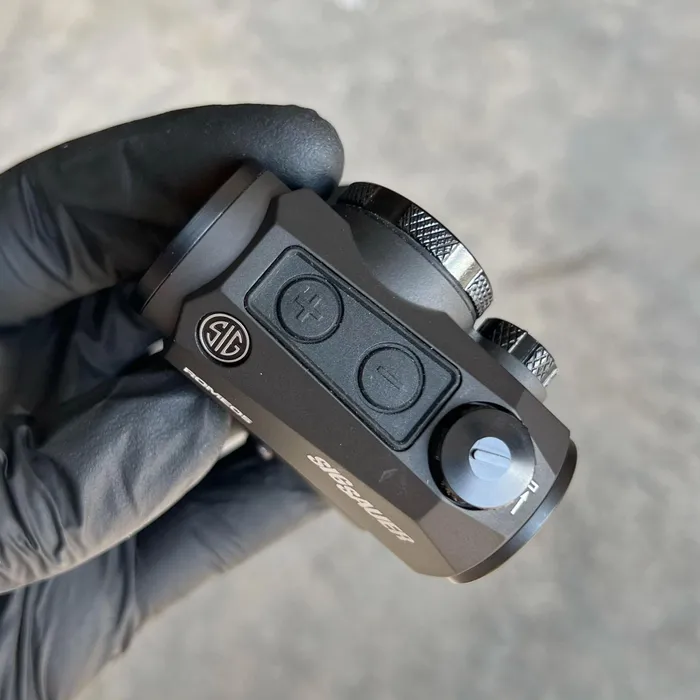 Quick Release Mount
Can't find any of your tools in your range bag? No problem. The quick-release mount saves the day and lets you quickly and easily remove the JULIET3. It stays surprisingly snug when attached, despite being easy to remove.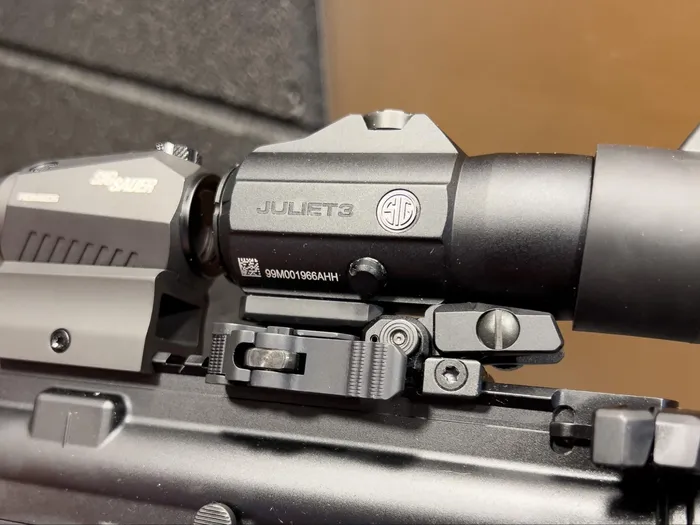 Side Loading Battery
When it comes to optics, no one wants to have to remove them from their firearms to change the battery. Thankfully, with the ROMEO5, you won't have to. You can easily change the battery via the side-loading battery compartment.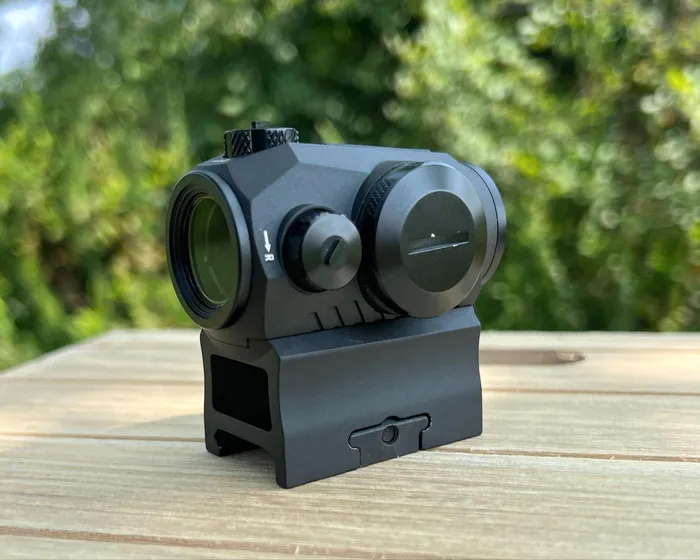 Score Card
Reliability (10/10)
After throwing it around, submerging it in water, and putting several hundred rounds down range on an AR, it's still chugging along like it did out of the box.
Appearance (8/10)
It's nice and compact, but the riser mount is pretty plain Jane.
Value (9/10)
You can typically find the combo well under MSRP, which is when the value is a 9/10.
Alternatives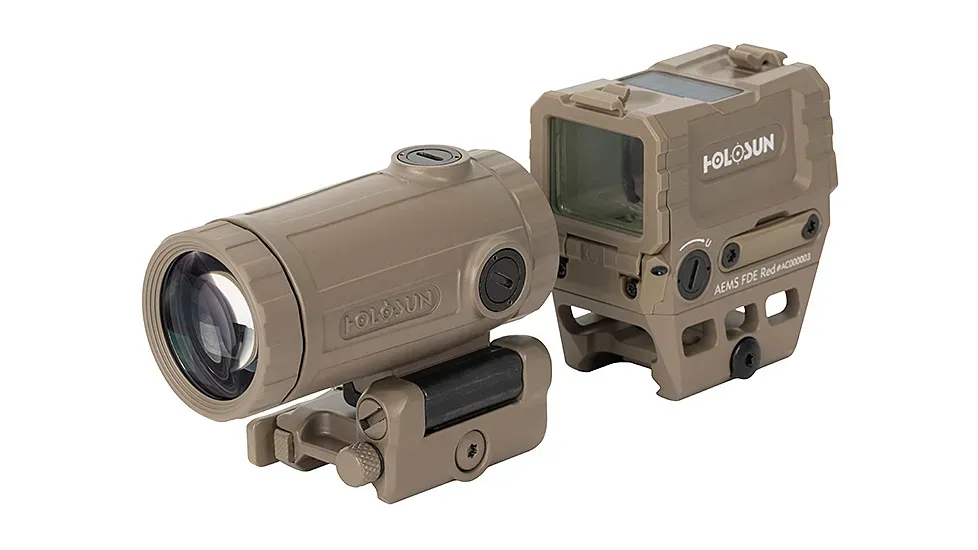 Holosun has been delivering some of the most innovative optics and accessories on the market lately, with some excellent features such as Solar Failsafe (solar charging) and MRS (multi-reticle system).  
The AEMS (see our AEMS review here) has both features plus Shake Awake technology that helps extend your battery life. To top it off, it's night vision compatible, has a side-mounted battery tray, and has flip-down lens covers.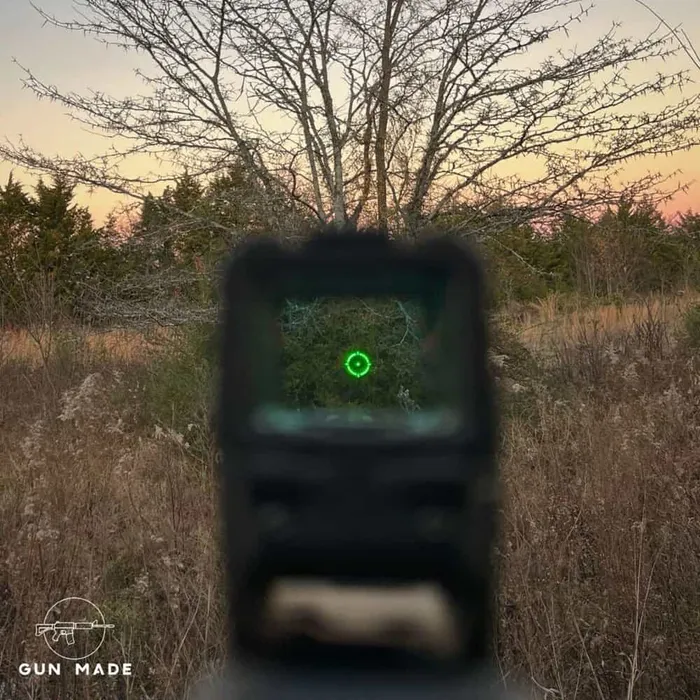 Pairing well with the AEMS is Holosun's HM3XT magnifier. It's a 3x magnifier with a quick-release rail mount, a generous 2.75-inch eye relief, and is IP67 certified for water resistance.
The combo will cost you slightly more than the ROMEO5 and JULIET3, but you also get additional features to justify the cost.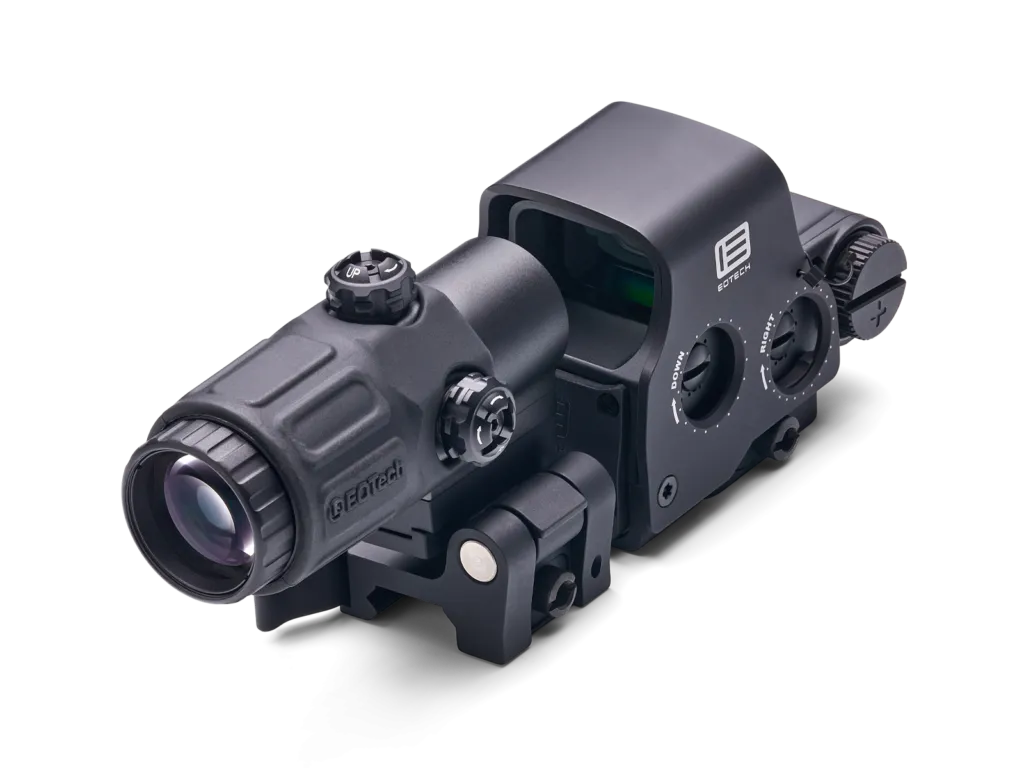 This one is going to cost you…a lot. However, there are plenty of features to help justify the price.
The EXPS3 (see our EOTech EXPS3 review here) delivers a true two eyes open shooting experience. Its 68 MOA ring and 1 MOA dot combination reticle allow high-speed target acquisition. You'll get 20 daylight and ten night vision settings, with up to 1,000 hours of battery life.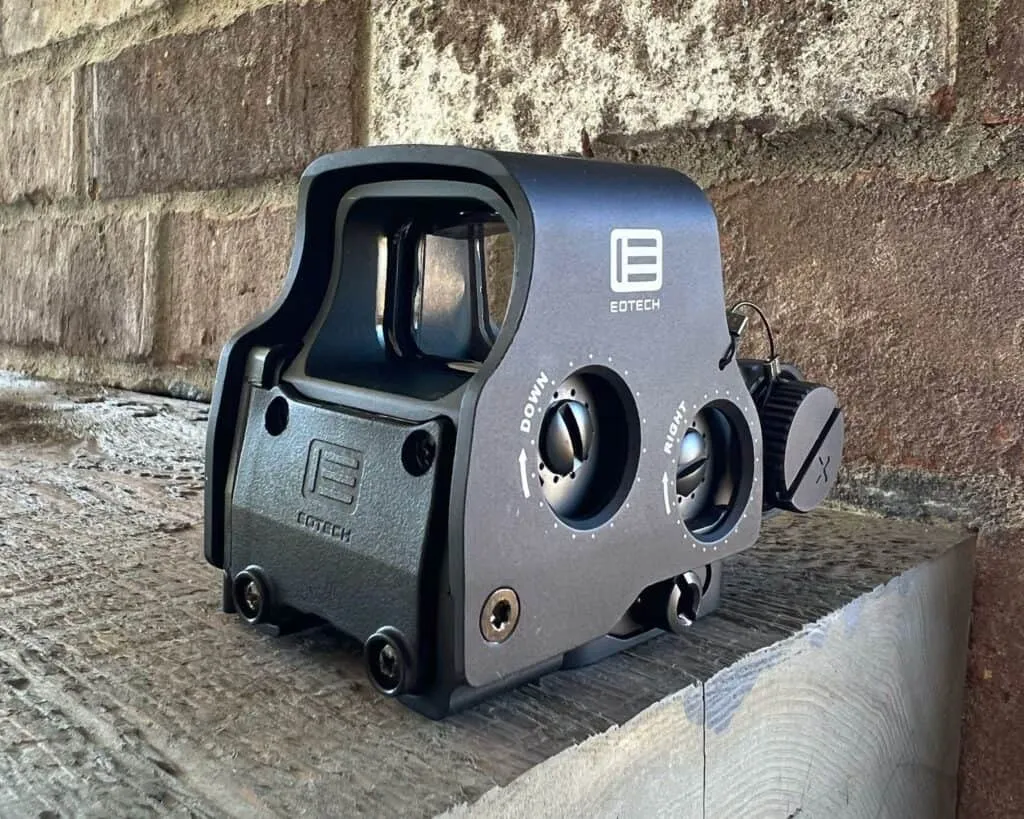 With the G33 magnifier, you can transition from 1x to 3x with a simple flip. It's sealed for water resistance, fog resistance and is built to withstand temperatures between -40°F and 140°F.
Conclusion
Whether you're on a budget or not and looking for a red dot/magnifier combo, the Sig Sauer ROMEO5 and JULIET3 is an excellent option. It delivers a quality mix of close quarters and medium-range capabilities, with enough features to suit most of your needs. You can always buy them separately if you want to try out the ROMEO5 before making the investment to grab both.
What are your thoughts on the ROMEO5 and JULIET3, separately or together? Let us know what you think in the comments below!
Explore more