Smith & Wesson Shield M2.0 Review: Reliable Compact CCW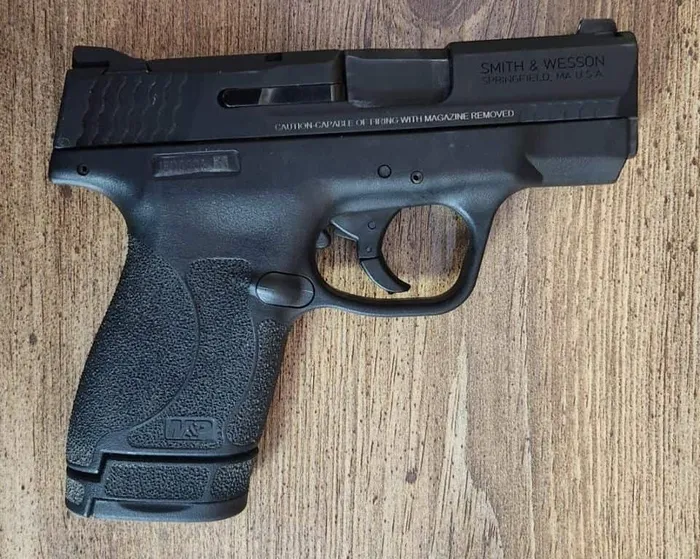 Smith & Wesson Shield M2.0 Review: Reliable Compact CCW
Introduction
The Smith & Wesson Shield M2.0 is undoubtedly a gun I know very well. It has been my everyday carry for as long as I can remember, and I have put thousands of rounds through it.
I have taught and taken classes with it, and I am a believer in practicing how you carry, so let's just say I have one that has been around the block once or twice. Well, maybe three times.
Smith & Wesson has a "Performance" version with a ported barrel and other enhancements. Please don't confuse it with the M&P Shield Plus, though, because the Plus is a wider gun with a higher capacity. Read more from my M&P Shield Plus review.
They released the first version of the Smith & Wesson Shield in 2012. In 2018, they released an updated version of the Shield with some added features and improvements.
Smith & Wesson Shield 2.0 vs. the Smith & Wesson Shield 1.0
The Smith & Wesson Shield 2.0 is an updated version of the Smith & Wesson Shield 1.0. There are a couple of key differences between the two.
One of the biggest differences between Shield 1.0 and Shield 2.0 is the grip. The Shield 2.0 has a more aggressive grip texture than the Shield 1.0, which can provide a more secure hold for the shooter. The trigger on the Shield 2.0 is also improved.
Compared to the Shield 1.0, it has a smoother pull and reset.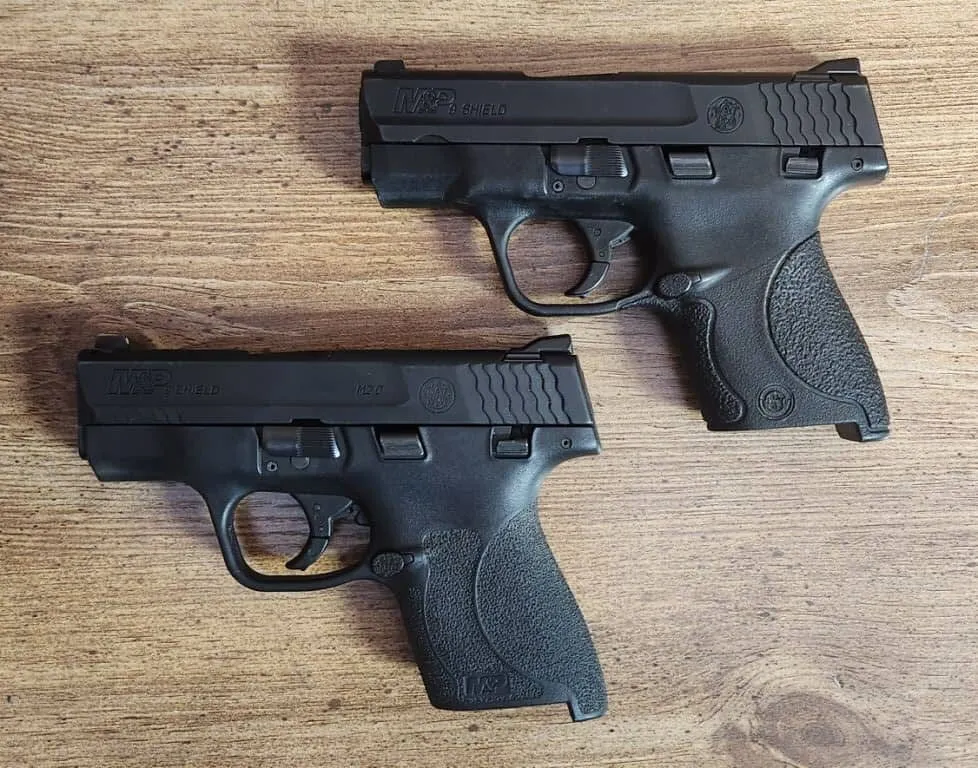 The upper gun is the original Smith & Wesson Shield 9mm, my everyday carry. The bottom one is the Smith & Wesson Shield 2.0, and as you can see, the only noticeable difference is the grip.
I will cover the Smith & Wesson Shield 2.0 9mm with a manual safety.
Smith & Wesson Shield 2.0 9mm Review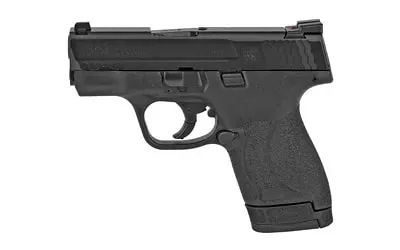 This review will go through the Smith & Wesson Shield 2.0 9mm's performance, including its accuracy, handling, and durability. Check out the Smith & Wesson Shield 2.0 9mm features and performance below.
Specifications 
Manufacturer
Smith and We

sson

Model
Shield 2.0
Caliber
9mm

Capacity

7 + 1 or 8 + 1 rounds
Type

Semi-Au

to

Action
Striker Fire
Trigger Pull Weight
Around 6 lbs.

Safety
Manual Thumb Safety
Barrel
Stainless Steel – Armornite® Finish

Overall length

6.1 inches
Overall height
4.6 inches
Overall wid

th

.95 inches

Weight (empty magazine)
18.3 ounces
Gri

p

Polymer
Front Sight

Single White dot

Rear Sight

White 2-Dot

Slide Construction
Stainless Steel – Armornite® Finish
Frame Construction

Polymer

Accessories

Includes an 8 round and 7 round magazine, cable lock
Pros & Cons 
Pros
Backed by a lifetime warranty.

Wide Selection of Holsters.

Proven to be very reliable.

It shoots anything you put into it
Cons
If you have larger hands, the safety can be hard to get to.

The standard magazine capacities are less than some in its size range
The Smith & Wesson M&P Shield is a compact single-stack striker-fired pistol that comes in 9mm and 40 S&W calibers. It includes two magazines, one of which has a capacity of seven rounds, and the other holds eight.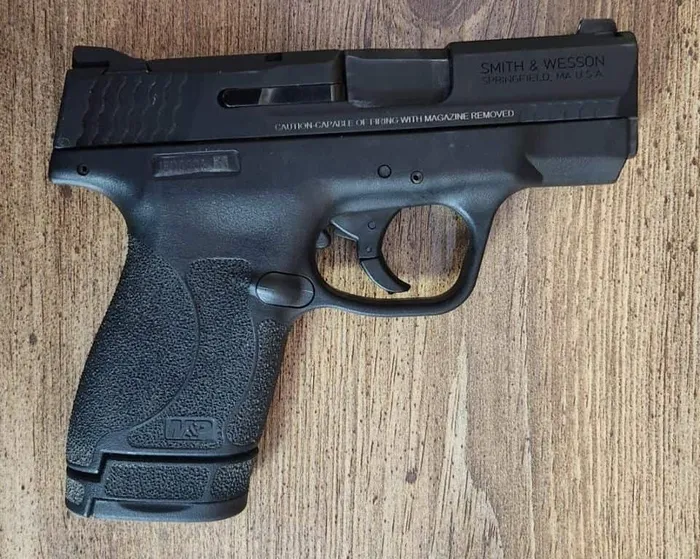 First Impressions & Range Testing
The Smith & Wesson Shield is my everyday carry, so to say I am familiar with it would be an understatement.
I considered switching to a Sig 365 a while back and borrowed one to carry for a few weeks, but I ended up sticking with my Shield.
I made two changes to mine, which are listed in detail below. I added improved high-visibility sights and an aftermarket magazine spring kit for additional rounds. I appendix carry, and for me, there was a slight difference in how the gun rubbed up against my body that I didn't like.
This is why I always recommend students try a gun before buying one. Although the Shield 9mm is my preference, it may not be yours.
Overall Feel
The Shield 2.0 has a smooth, consistent trigger pull, great accuracy, and consistent cycling. They made the gun of corrosion-resistant stainless steel, which helps it withstand body sweat.
Additionally, the Shield 2.0 includes a variety of safety features, including a firing pin block and a drop safety, to ensure that it is as safe as possible. Its compact design makes it an excellent choice for concealed carry.
Reliability
The Smith & Wesson Shield 2.0 9mm is one of the most dependable pistols available today. It is a compact, lightweight, and user-friendly handgun built to perform in every situation.
The Smith & Wesson Shield 2.0 9mm is well known for being a reliable handgun for self-defense. Smith & Wesson also has a lifetime warranty.
Accuracy
The Smith & Wesson Shield 2.0 9mm features a textured grip and an ergonomic design, which can help improve control and accuracy.
You can consistently shoot tight groups, and I will outperform your average shooter.
Seeing as it is a 9mm, there is enough power to stop a threat, but in a frame size that keeps recoil manageable.
How I Tested and Ammo Used
I have put more rounds through the Smith & Wesson Shield 2.0 than I can remember. We are talking about thousands and thousands of rounds, not only through mine but also through ones that students have brought in over the years.
It is not picky regarding what you can use, which is excellent when ammunition prices are high or when it is tough to locate certain calibers.
As you can see below, I have shot everything from the cheapest, dirtiest steel casing ammunition like TulAmmo to Hornady 115 Gr FTX Critical Defense.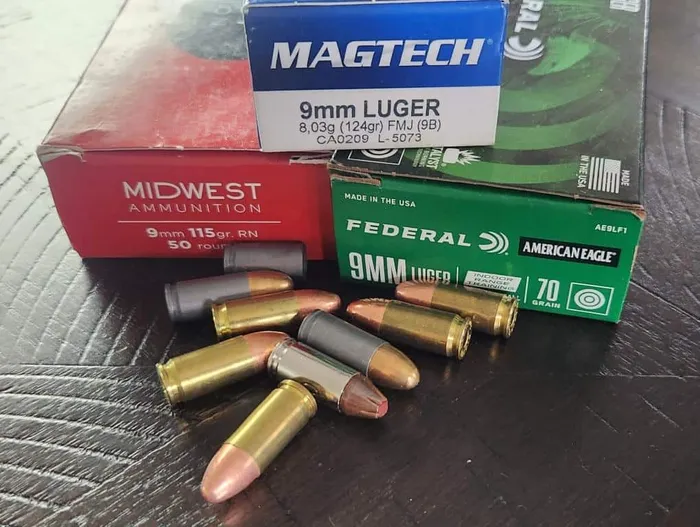 Features
Sights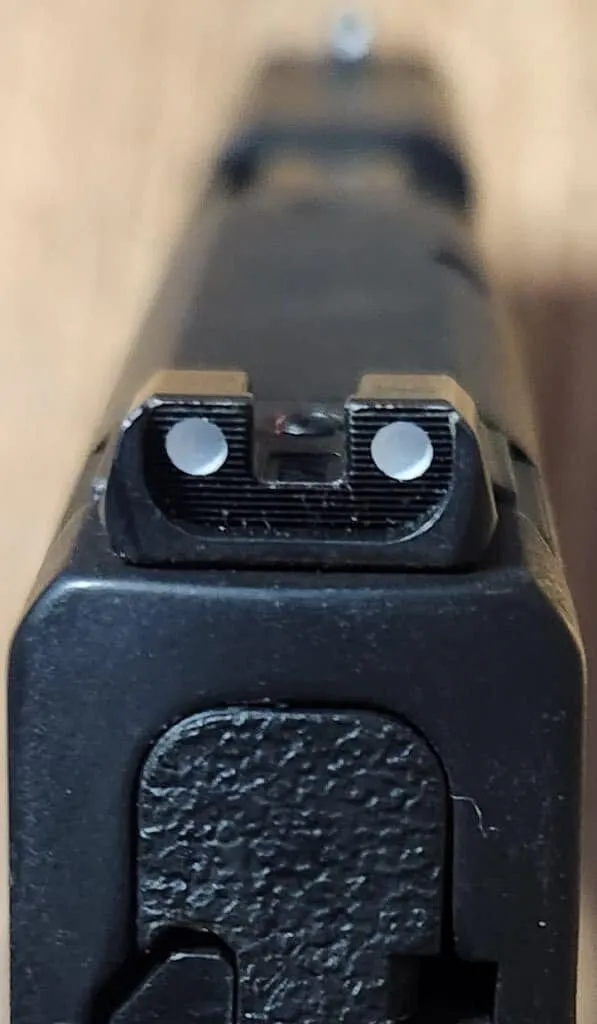 The sight are solid and made of metal in a 3-Dot design. This is one of the few things I upgraded on mine because I am getting older and prefer something with more contrast, but the factory sights will take some bumps and hold up well.
Thumb Safety
The optional thumb safety is a bit small, and it will take some practice to get used to, but they well made it.
The upside, though, is if you do not use a safety, it will not get in your way, and you can leave it off all the time.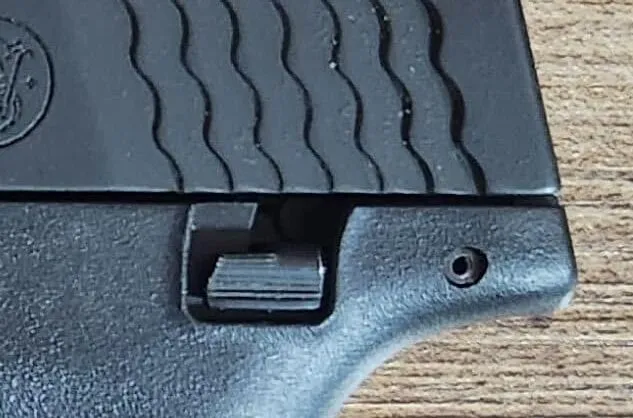 Trigger
They improved the Smith & Wesson Shield 2.0 trigger by smoothing it out and lightening the trigger pull, adding a better reset for faster follow-up shots.
These improvements have resulted in a much smoother pull while still maintaining the safety you want in a gun you might use for personal protection.
Magazine
The standard magazine is either 7+1 or 8+1, so it does not offer the capacity of some guns in this frame size, like the Sig P365. Some companies make magazines with higher capacities, and MagGuts makes a simple upgrade kit, which I will cover below.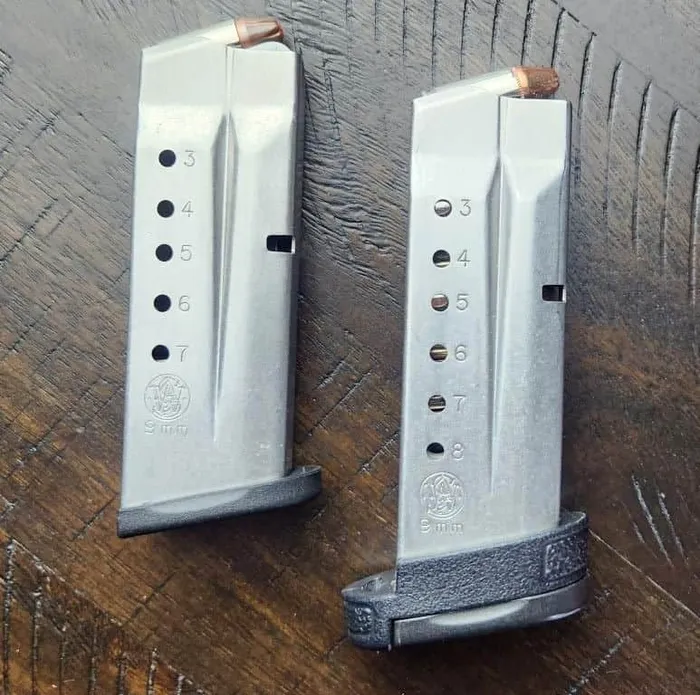 Internals
The internals on the Smith & Wesson Shield 2.0 are essentially the same as the first model Shield except for the improved trigger. It is a striker fire design with proven reliability.

The internals on the slide, like the recoil spring and rod, are the same, but they added some additional serrations on the front sides of the 2.0 slide.

Scorecard
Reliability (10/10)
The Smith & Wesson Shield is one of the most popular everyday carry options out there and rarely do you hear of a problem. That is exactly what you want in a gun for self-protection.
Ergonomics (10/10)
The grip feels great, and the angle is ideal for repeatable, accurate shots.
Customization (9/10)
There are not as many options to customize the Smith & Wesson Shield as some other guns, like a Glock, but you can still find plenty of ways to upgrade it.
Value (10/10)
The value is hard to beat, considering how well it is made and the reliability you get out of the tested platform it's built on.
Accessories
Night sights and extra magazine capacity are just two of the many upgrades you can do to the Smith & Wesson Shield 2.0.
On mine, I have "R3D Night Sights" made by EX Sights out of Texas. They are a 3-dot tritium with a back notch and front post in contrasting colors. The thing I like the most about these is the contrasting colors between the front and back and the large orange ring around the front tritium tube. You can get on target fast with the increased contrast.
They are a considerable improvement over the stock white 3-dot that comes with the gun from the factory.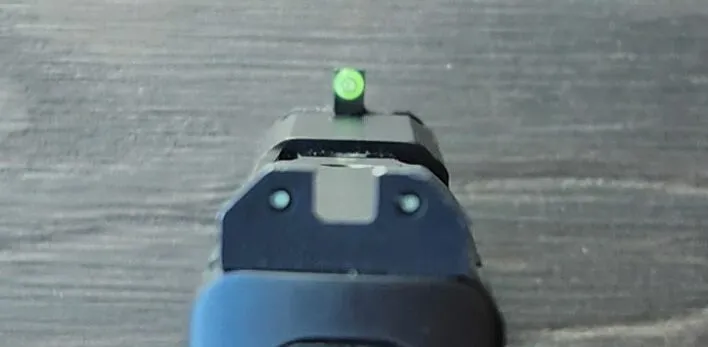 Everyone's eyes react differently to different color combinations. Some prefer orange because their vision will acquire a sight picture faster than with a green contrast.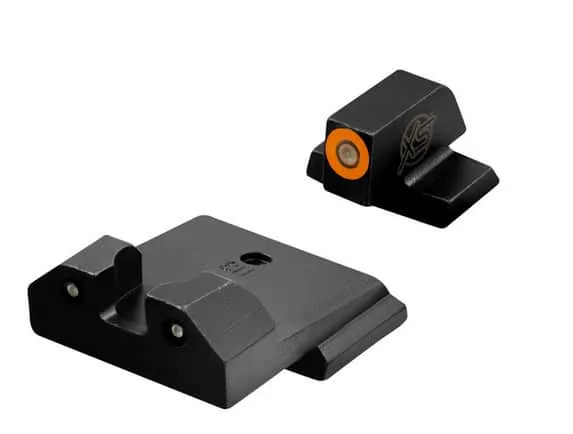 Some third-party options exist if you want to carry more than the standard eight rounds the factory magazine holds. My choice is the Smith & Wesson Shield 9mm +2 MagGuts™-High Capacity Magazine Conversion kit.
It is a simple upgrade, and you use your existing magazine. Remove the baseplate and swap the stock spring in your factory mag with the proprietary spring supplied in the kit from MagGuts.
They also have a +1 conversion that uses the factory base plate, and you swap only the spring. I have used these for a while and had no problems, which is always a concern I have with aftermarket parts.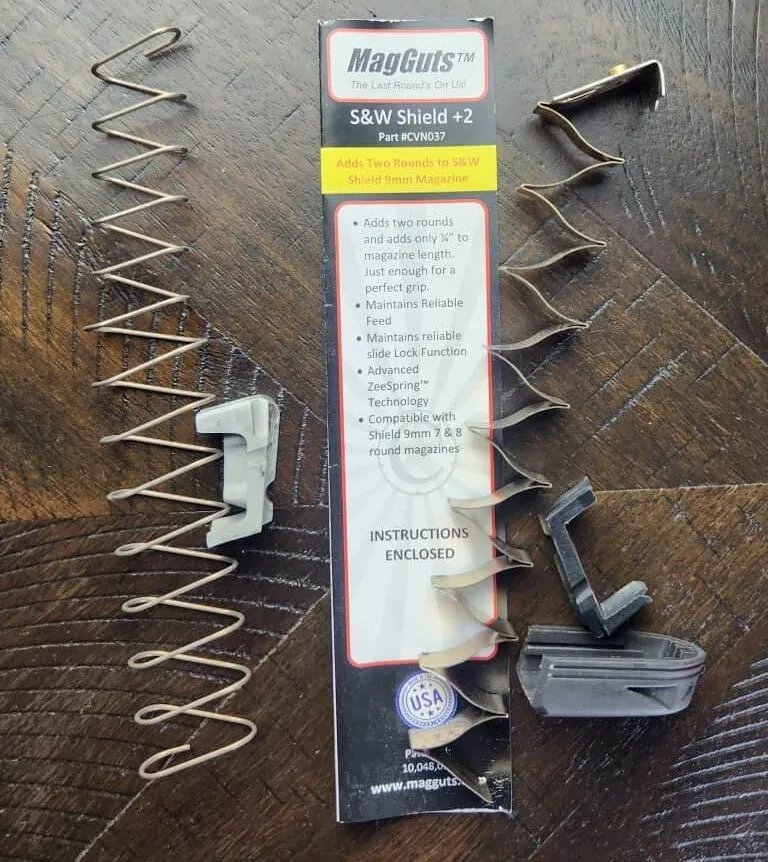 Alternatives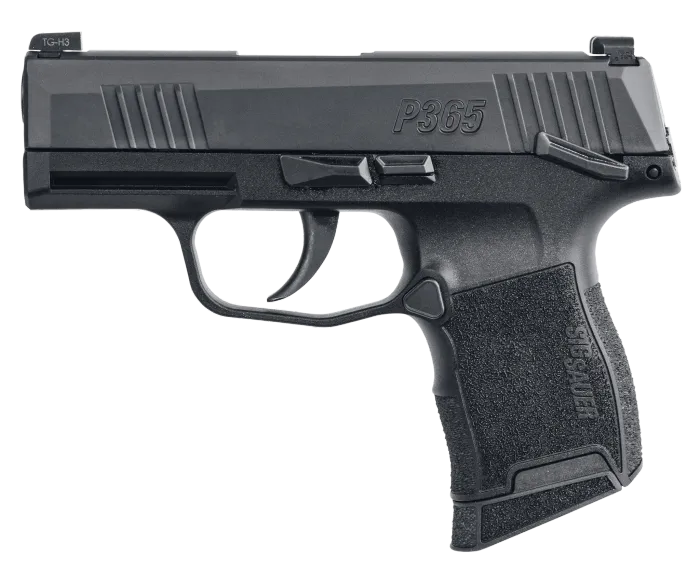 The SIG P365 is a popular, lightweight, higher-capacity, semi-automatic pistol ideal for everyday carry.
It's about the same size as the Smith & Wesson Shield 2.0, with a polymer frame and a magazine that can hold ten rounds.
The P365 also has a thumb safety and is available with a slide cut for optics. Because of its ergonomics, precision, and dependability, it is an excellent option for personal protection.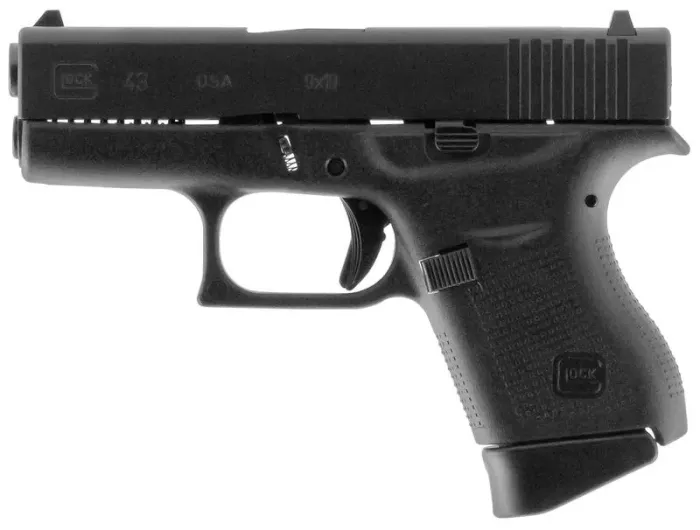 The Glock 43 is a single-stack subcompact pistol in 9mm that is intended for personal defense and concealed carry. It has a somewhat reduced capacity, with 6+1 rounds. It is only 6.26 inches long, which makes it easy to conceal.
The polymer frame of the Glock 43 makes it light, and it uses the same Safe Action trigger system as the larger Glock pistols. It is another great choice for people who want a reliable and light gun they can carry.
FAQs
What is the difference between Smith & Wesson Shield 2.0 and Shield plus?
The major difference is the magazine's capacity. The Shield Plus comes with ten and thirteen-round magazines.
Is the Smith & Wesson Shield 2.0 better than the original Shield?
The trigger and grip are a definite improvement over the first version, Smith & Wesson Shield.
What Glock is comparable to the M&P Shield?
A Glock 43 is an excellent choice if you want a comparable Glock.
Conclusion
The Smith & Wesson Shield 2.0 remains my top pick for an everyday carry handgun.
I have been using one since it first came out, and the gun has held up remarkably well even with all the extra abuse because I let students use it all the time. Holsters are available for any type of concealed carry situation you can think of, and the easier it is to carry, the more likely you will have it when you need it.
If you need a pistol that you can depend on and that is simple to operate, the Shield 2.0 is a fantastic option.
Let us know what you think in the comments below.
Explore more