Taurus G2s Review: A Compact and Reliable Budget Blaster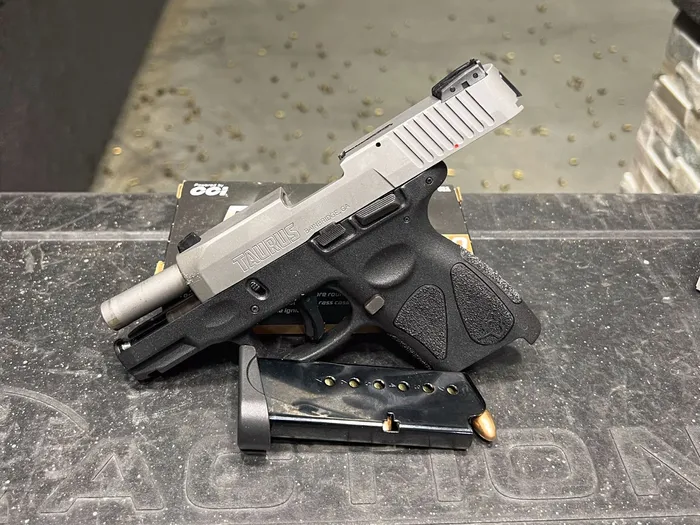 Taurus G2s Review: A Compact and Reliable Budget Blaster
Introduction
When it comes to revolvers and semi-auto handguns, Taurus is known for keeping them affordable while ensuring they are reliable. I, of course, haven't tested them all, but I've had overall positive experiences with the ones that I have.
I was pleasantly surprised with the G3c T.O.R.O. (Taurus Optics Ready Option), so when the Taurus G2s came across my "desk," I was excited to test it out. With an MSRP of only $289.99 at the time of writing this article,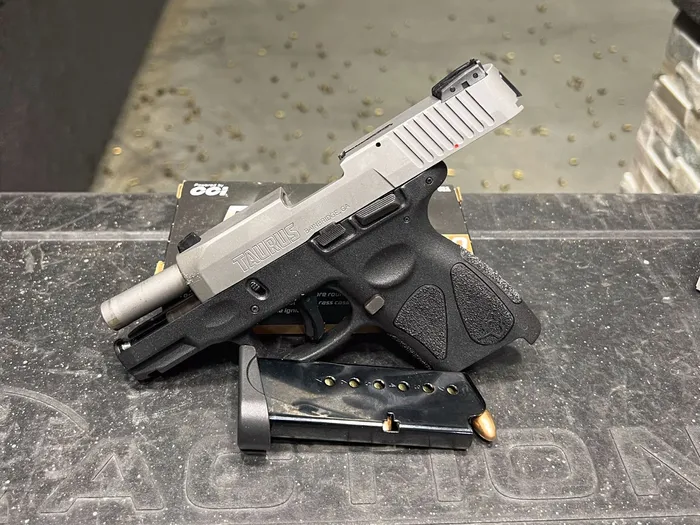 Taurus G2s Review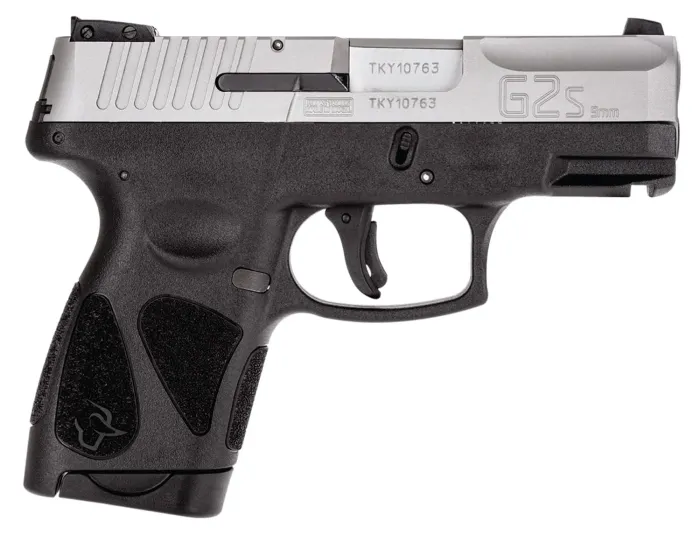 Specifications
| | |
| --- | --- |
| Caliber | 9mm |
| Capacity | 7+1 |
| Barrel Length | 3.2 Ounces |
| Overall Length | 6.3 Ounces |
| Width | 1.1 Inches |
| Height | 4.8 Inches |
| Weight (unloaded) | 20 Ounces |
| Sights | Adjustable |
| MSRP | $289.99 |
Pros & Cons
Pros
Affordable – often found around $200

Reliable – all of my rounds went BANG

Very concealable

Accessory rail – it may be short, but it's there!
Cons
Magazine catches when inserting

Trigger leaves some to be desired

Low capacity with only 7-round magazines
Range Report: Reliability and Accuracy
Reliability
Much to my surprise, I had literally no malfunctions while testing out the G2s. Granted, I only put an even 170 rounds through it, but I would have guessed within those first few magazines, I would have had a few hiccups.
Nope, none. From 115-grain defensive ammo to 124-grain target rounds, the G2s enjoyed them all.
Accuracy
You can't always blame the gun 100% for accuracy issues, so I'll definitely take part of the blame for my poor accuracy with this gun. The snappiness of the gun, with the not-so-normal trigger and then my larger-than-average hands, accuracy was not my friend with the G2s.
I would consider this strictly a defensive distance gun, but no further. I'd cap my personal effective distance with it at 20 yards. Even at 10 yards, I'll admit that I had a hard time keeping consistently tight groupings.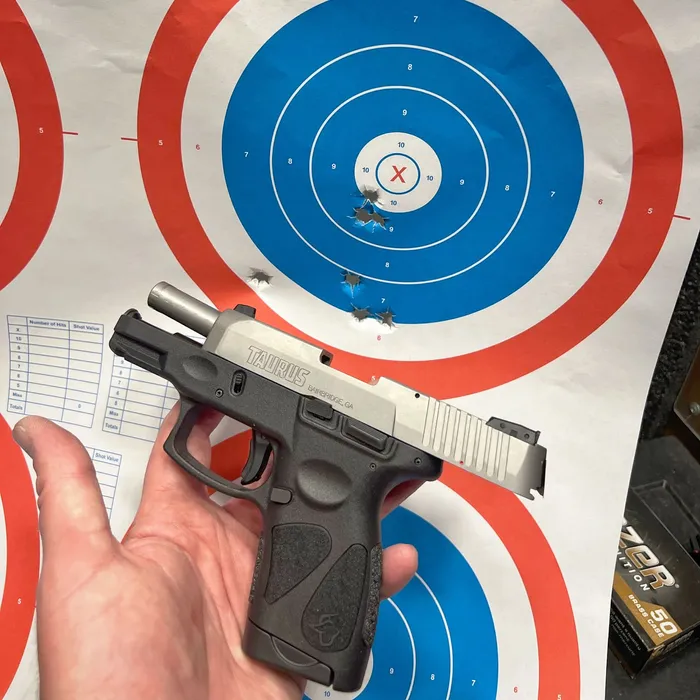 Overall Feel
Give me a pinky extension for the magazine and it would feel great in hand. I can just barely fit my pinky on the grip, but that's more a "me" problem and not a problem with the gun. It's well-balanced, and the grip has decent texturing to it, leaving you with a comfortable gun to hold.
When it comes to actually shooting it though, it's a bit snappy, and you have to be careful of getting slide bite.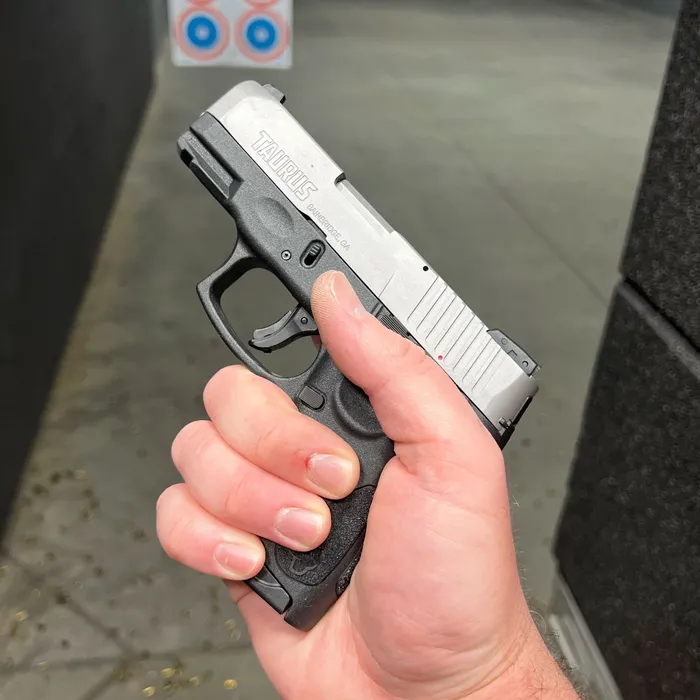 Features
"Sticky" Magazine
The gun comes with two 7-round metal magazines. Each magazine has several witness holes to allow you to see how many rounds you have left, which I appreciate. I also like how the baseplate of the magazine has a little bit of a rounded groove notched out to help pull the magazine from the mag well.
They were easy to load and feature a bright yellow follower to quickly let you know which mags are empty.
It wasn't all peaches and cream with the magazines, though. Almost every time I went to insert a magazine, regardless of capacity, it seemed to "catch" right by the mag release. All it took was a hard smack on the baseplate to get it to seat, but it still was a strange thing to happen with almost every mag.
I honestly don't know if it's supposed to do that for a reason I'm unaware of, but I saw that others online have had the same issue. Taurus, is that intentional?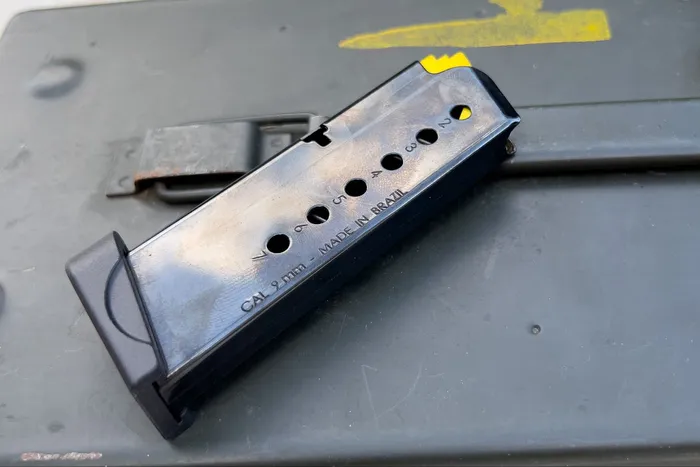 Interesting Trigger
Just like the heading of this section says, this is one interesting trigger. According to Taurus, the action is a "single action with a restrike capability." It's essentially always in single action unless a round doesn't fire, at which point another pull of the trigger lets you try again.
The trigger has a very long pull that had me questioning when it was going to break for what seemed like three minutes. It's not a heavy pull, just a long one. You'll also notice a nice audible reset. Overall, the trigger was consistent, so once you get used to it, your accuracy should start to improve.
Safeties and Controls
Let me first say, I am not a fan of manual safeties whatsoever. In my mind, it's one more thing that can fail on a gun and one more thing to delay you getting a round off.
With that being said, the manual thumb safety on the G2s is actually quite nice…for a safety. It's not too stiff, has a decent lip to it and is well placed. The safety measures don't stop there. There is also a trigger safety and a loaded chamber indicator on the top of the slide.
The magazine release and slide stop are a bit small and flat, for my preference, but I didn't necessarily have any issues manipulating them. Overall, looking back at the controls, they aren't bad at all and worked well.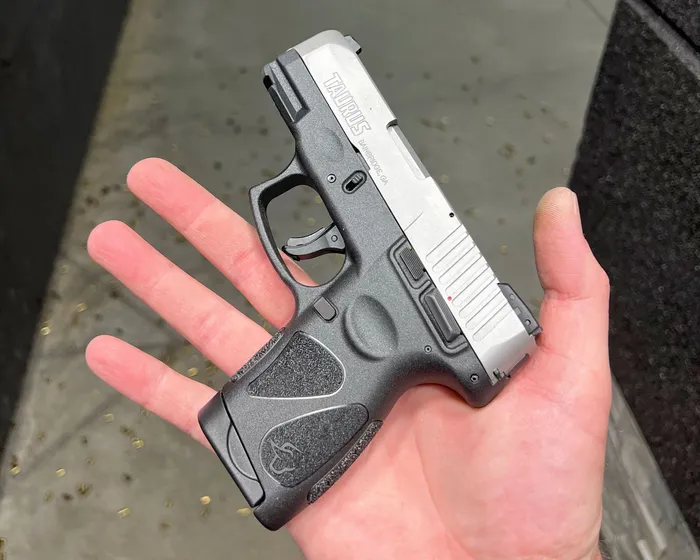 Adjustable Sights
You get a standard three-dot setup on the G2s, with the rear sight being adjustable. I didn't wind up needing to adjust them at all, but they look to be easy enough to do so.
There are several sets of aftermarket sights that you can choose from for the G2s, so if you're not a fan of the OEM ones, don't worry.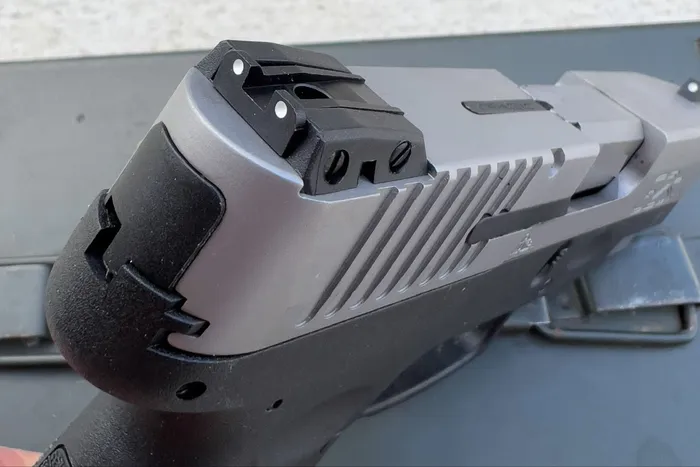 How We Tested
After picking up the G2s from my local range, I immediately hit the 15-yard indoor range with it for some familiarization with the gun. I put my several mags through to get my first impressions and then came back another day to the 25-yard indoor range to put more rounds through it.
Ammo Used
I always like to try, at minimum, some target and some defensive rounds through every gun to see how they handle the different loads. With the G2s, I used my last box of 115-grain Hornady Critical Defense that they were nice enough to send out, and then some 124-grain Blazer Brass FMJs.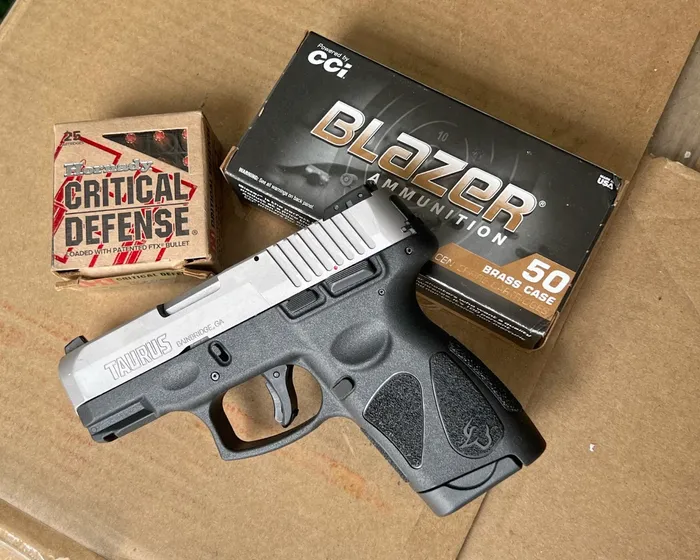 Score Card
Reliability (10/10)  
I had zero malfunctions during my range time with the G2s.
Ergonomics (8/10)
Feels nice in hand, and the controls are laid out nicely.
Customization (7/10)
 There are some sights, lights, and holsters out there, but don't expect to spend hours comparing options for each.
Appearance (8/10)
Nothing fancy but nothing ugly. It's a simple black gun with a unique grip pattern and aggressive rear slide serrations.
Value (9/10)
It's a reliable and concealable 9mm close to the $200.
Accessories
There aren't a ton of options for any specific type of accessories out there that fit the G2s, but you still have options.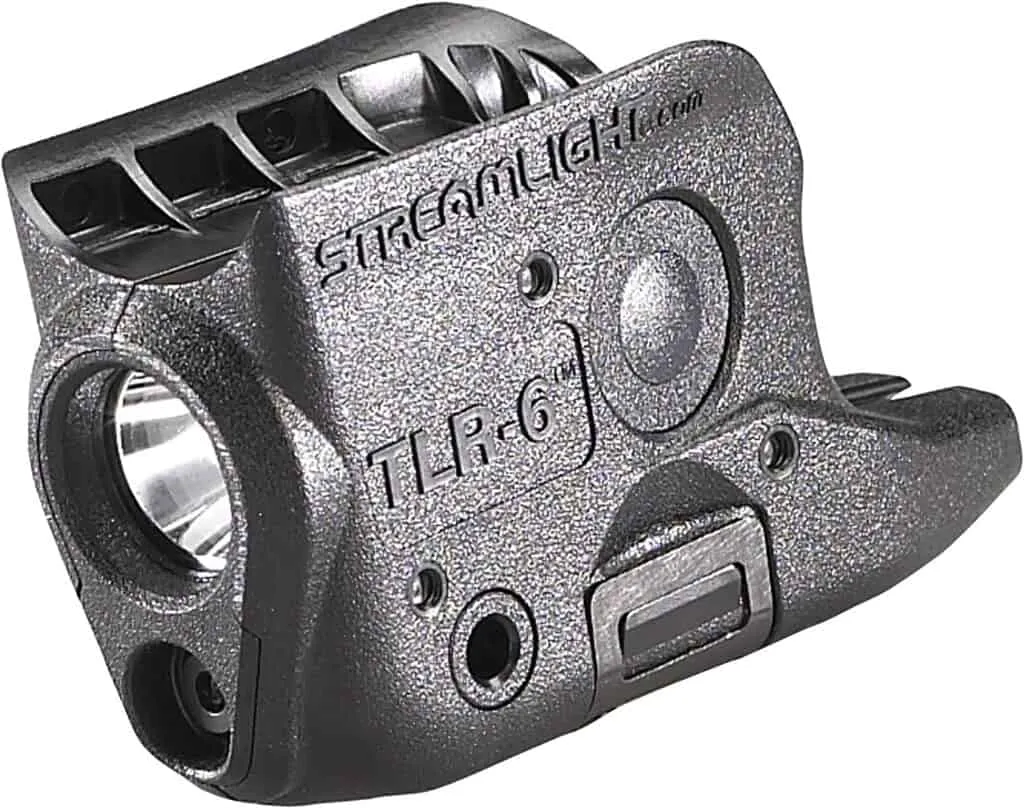 If you search on the Streamlight website itself, you won't see a direct mention of a G2s model of the TLR-6, but you can use the Glock model. The TLR-6 puts out 100 lumens for about an hour and features ambidextrous push-button switches.
You can order with or without a laser and it comes in black or flat dark earth brown. It's assembled in the USA, and you'll get a limited lifetime warranty.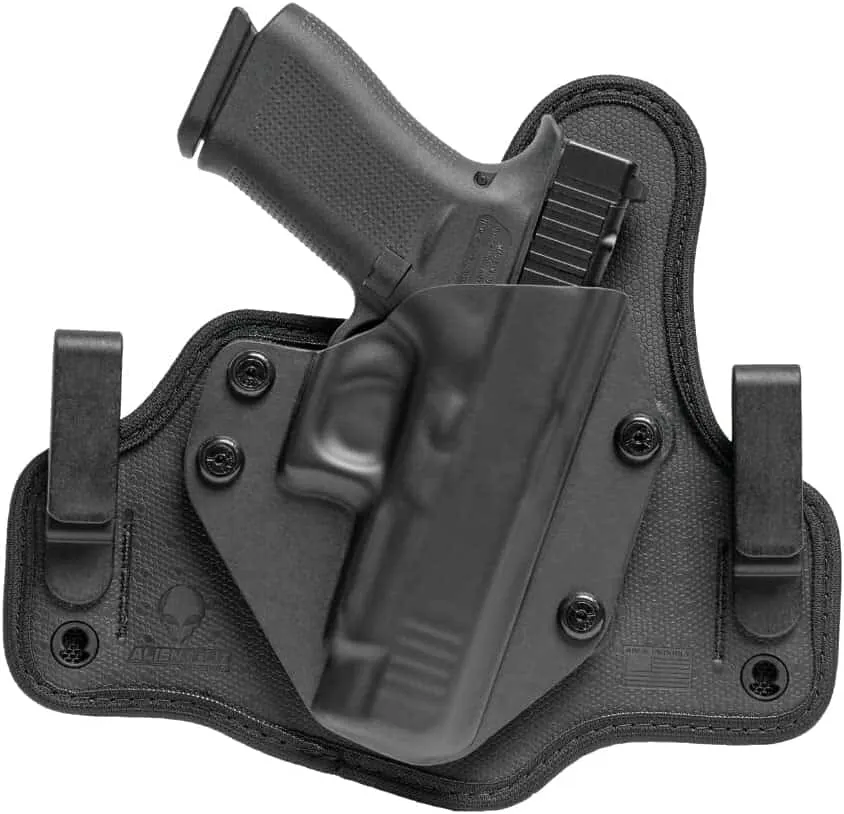 The Cloak Tuck 3.5 by Alien Gear is a super comfortable and adjustable IWB holster. It features a steel retention core with a breathable neoprene lining and a polymer shell to keep your gun nice and snug against your body.
It also has adjustable retention, cant, and ride height to fit most carry preferences. You can "test-drive" one for 30 days; then if you decide to keep it, you get a "forever warranty." Oh yeah, it's made in the USA too.
Alternatives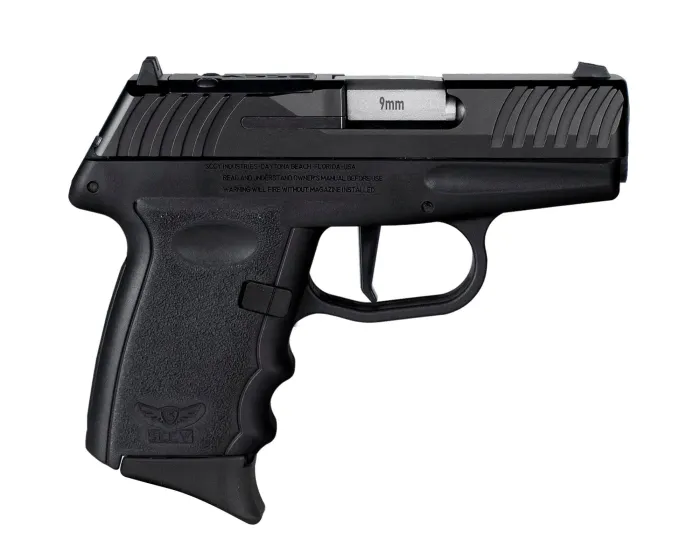 SCCY's DVG-1 is going to cost you a little bit more money, but you get a reliable, red dot ready gun and more rounds!
The DVG-1 is actually more compact than the G2s, but will give you a 10+1 capacity. When it comes to a gun you may carry, the more rounds, the better. You can even order it in about ten different colors, if that's your style.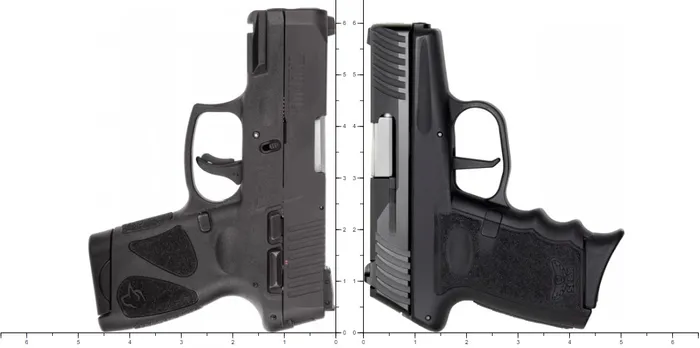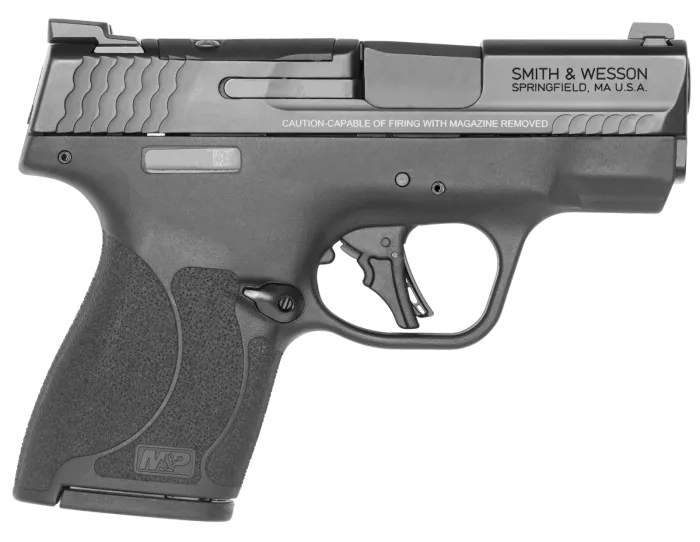 This will be the most expensive of the group but for understandable reasons.
At essentially the same size as the G2s, the Shield Plus provides a 13+1 capacity! Like I said in the previous paragraph, the more rounds, the better. The Shield Plus has a great flat-face trigger and has strong aftermarket support.
I've found mine to be reliable, accurate, and fun to shoot.
Conclusion
I'm all about saving money. Having a budget and, more importantly, sticking to it, is very important.
If you have a hard set budget of around $200-250, the Taurus G2s is an easy-to-conceal and reliable 9mm that I think you should consider. It doesn't have a ton of bells and whistles and isn't the sexiest gun out there, but it works.
At the end of the day, I always will recommend buying the best gun possible with what you can afford.
Explore more