Taurus G3c Review & Photos: A Popular and Affordable Compact Pistol [2023]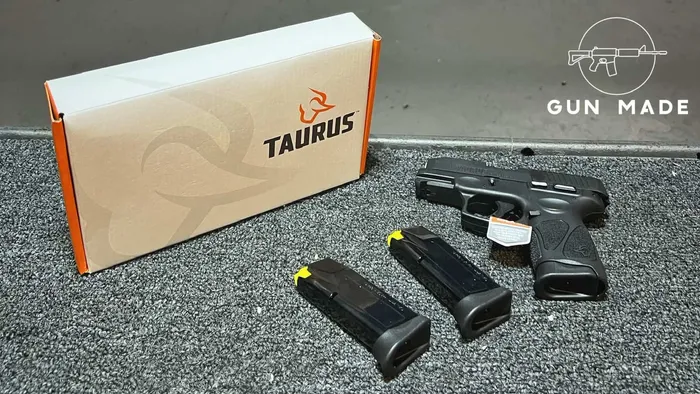 Taurus G3c Review & Photos: A Popular and Affordable Compact Pistol [2023]
The Taurus G3c has been a popular compact pistol at an affordable price for the last couple of years, but the G3c T.O.R.O. (Taurus Optics Ready Option) took it to the next level. We got our hands on one and spent some quality time behind the trigger to provide this hands-on Taurus G3c review.
Being a huge proponent of concealed carry, I've tested dozens of compact and sub-compact guns to determine which I would deem worthy of carrying. I mean, there isn't a much bigger decision when it comes to protecting yourself, than which gun to carry and rely on. 
I shot a friend's G3c when it first came out and remember being surprised how well it shot without any modifications. So, when the optics-ready version was released, I was intrigued, to say the least. Conducting this Taurus G3c review allowed me to verify that my memory was correct. I'll go over everything from the basics such as features and specifications, to my personal shooting experience with it and more in this gun review!
Taurus G3c Review (T.O.R.O.)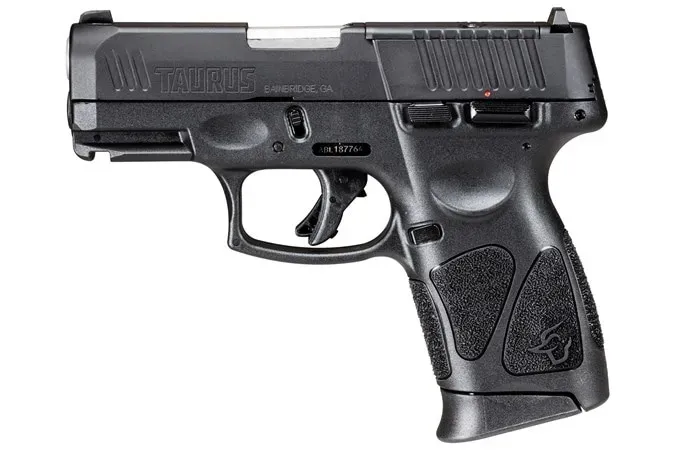 For those of you that enjoy the finer details, here are the quick and dirty specs. As you'll see, the G3c is a great size for carrying discreetly. I'd like to note that while it is compact, you still have just enough grip to comfortably rest your pinky finger on it, even if you have larger hands.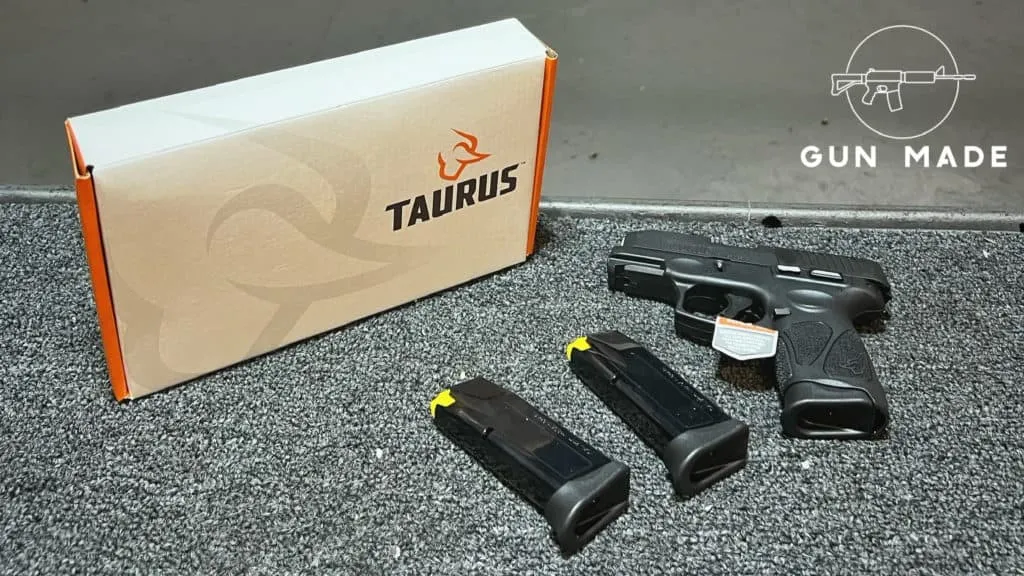 Specifications
| | |
| --- | --- |
| Caliber | 9mm |
| Capacity | 12+1 |
| Length | 6.3 inches |
| Width | 1.2 inches |
| Height | 5.1 inches |
| Sights | White dot front, blacked out and serrated rear  |
| Grip | Polymer |
| Barrel Length | 3.2 inches |
| Weight (Unloaded) | 22 ounces |
While the specs are helpful to understanding the firearm at a more granular level, I believe discussing the features from a hands-on experience helps to paint a better picture.
Grip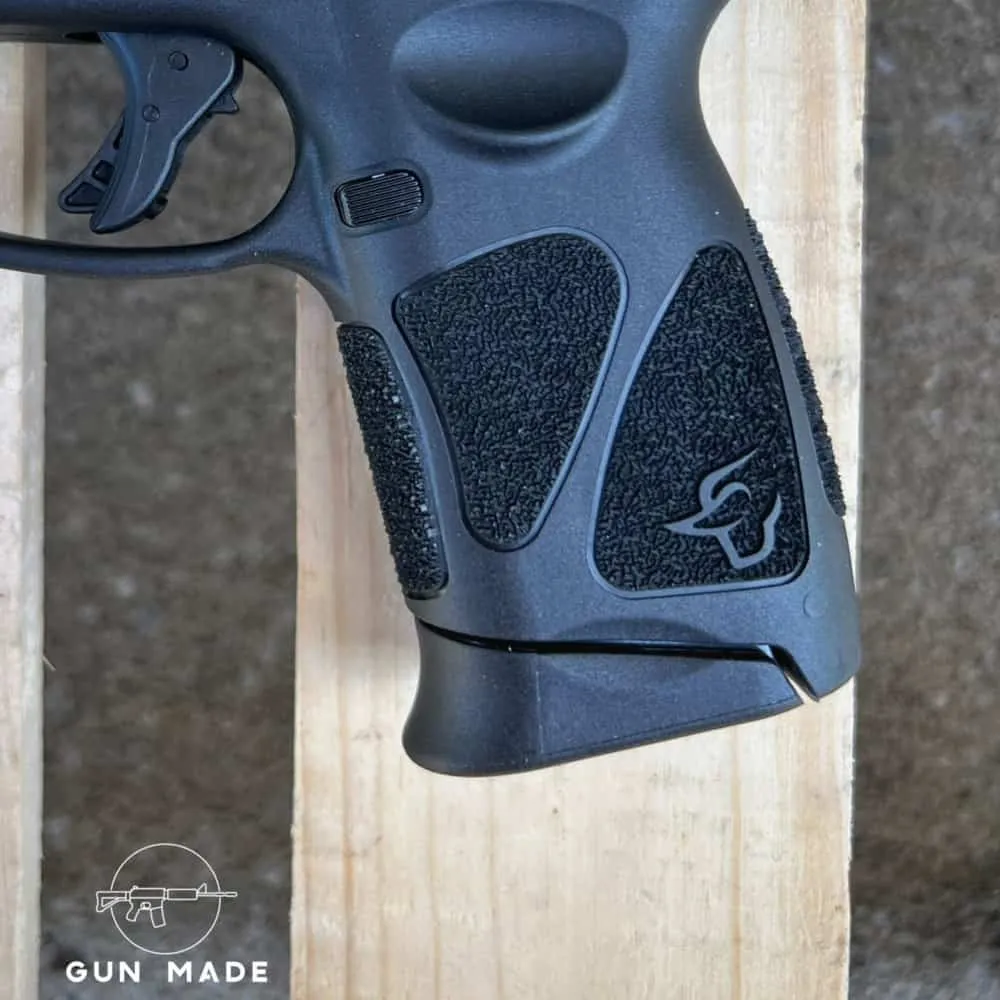 I was surprised in both a good and not-so-good way, with the grip. Let's start with the good. Having extra-large hands, I'm used to having my pinky finger not being able to rest comfortably on certain grips. Honestly, I expected the same issue with the G3c, but with the pinky extension that comes standard on the magazines, I was able to do just that.
Now to the not-so-good, at least in my opinion. The grip texture is aggressive…too aggressive. I can easily see hand irritation occurring if you were spending hours shooting with it. I would have preferred to see a less aggressive texture that was covering the entire grip, as opposed to the aggressive texturing only in certain patches.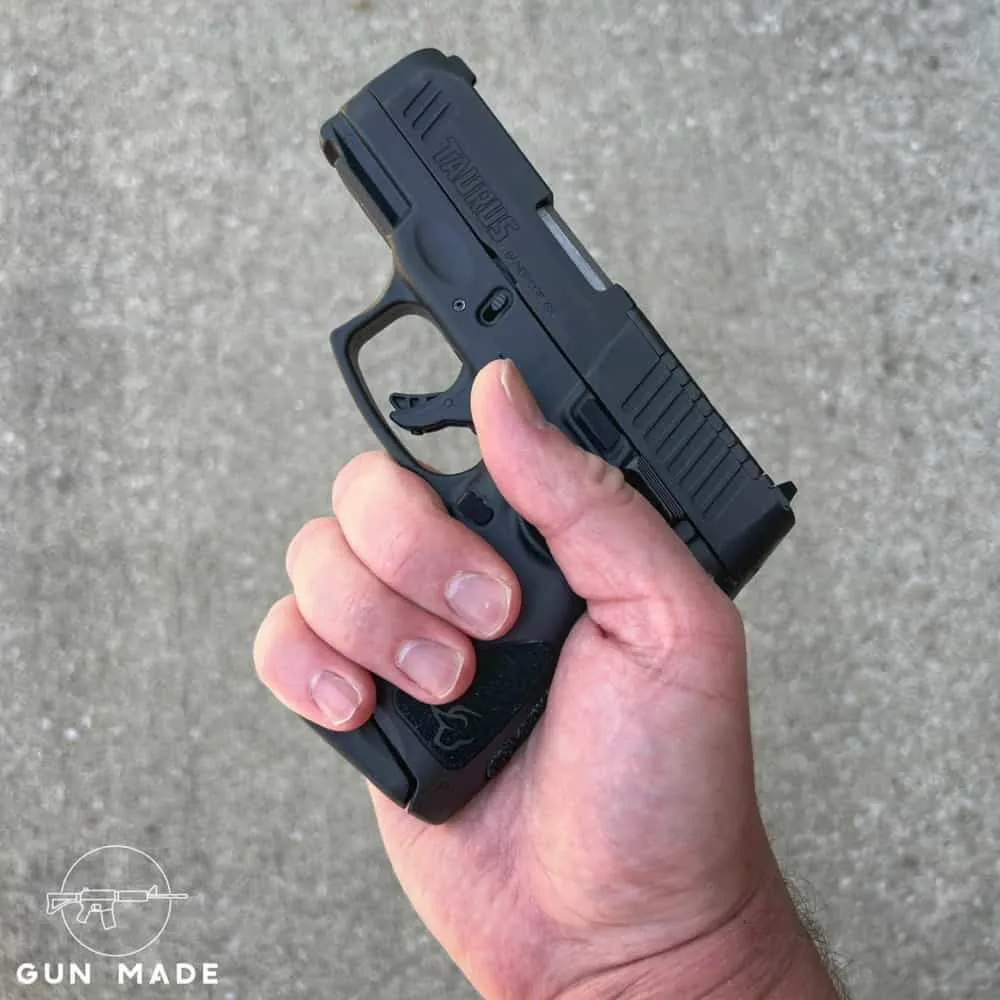 Trigger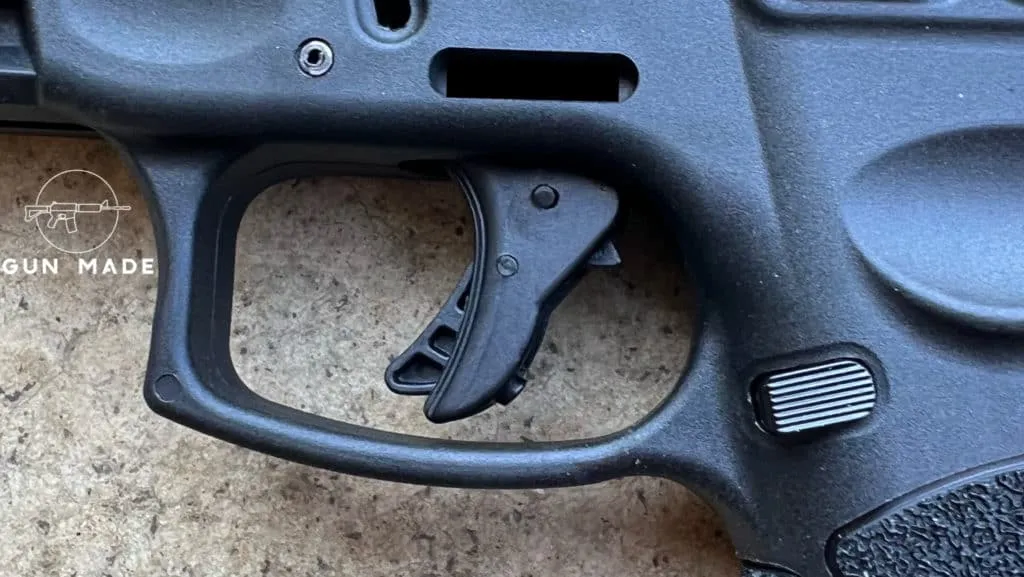 Once you find your sweet spot on the trigger, your trigger finger can easily stay put since there isn't a large curvature to the trigger.
I found the trigger to be a tad long but smooth, with a fairly light pull. It has a crisp and short reset, which helped with shooting quick and accurate follow-up shots. It does feature a trigger safety that many people seem to appreciate. Overall, I found the trigger to be sufficient and easy to adjust to.
Sights 
No frills are found with the sights, but that's not necessarily a bad thing. It comes standard with a white dot front sight and rear blacked out serrated metal sights. Would I have preferred night sights or optic-height white dots even, sure. But, these did the trick!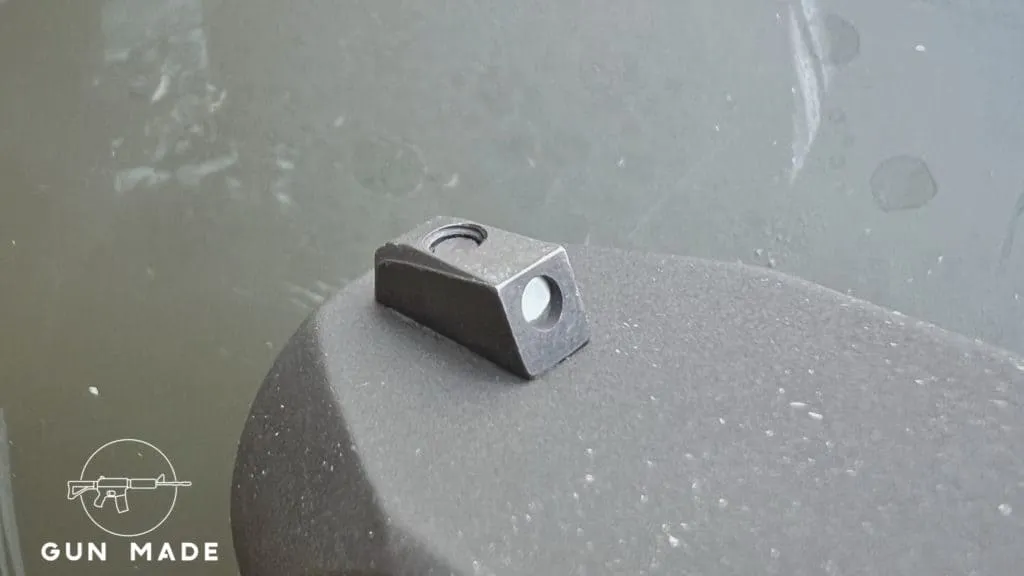 Slide
The alloy steel slide is finished in tenifer matte black and has a nice clean look. The rear slide serrations are basic but helpful, but I would have liked to see more front serrations. Of course, the big selling feature of this newer model is the fact that it comes from the factory cut for an optic. If you choose not to mount an optic, you can keep the provided slide cover plate on. If you do choose to mount an optic, you'll find plenty of mounting plates in the box to fit many of the popular optic choices in the market.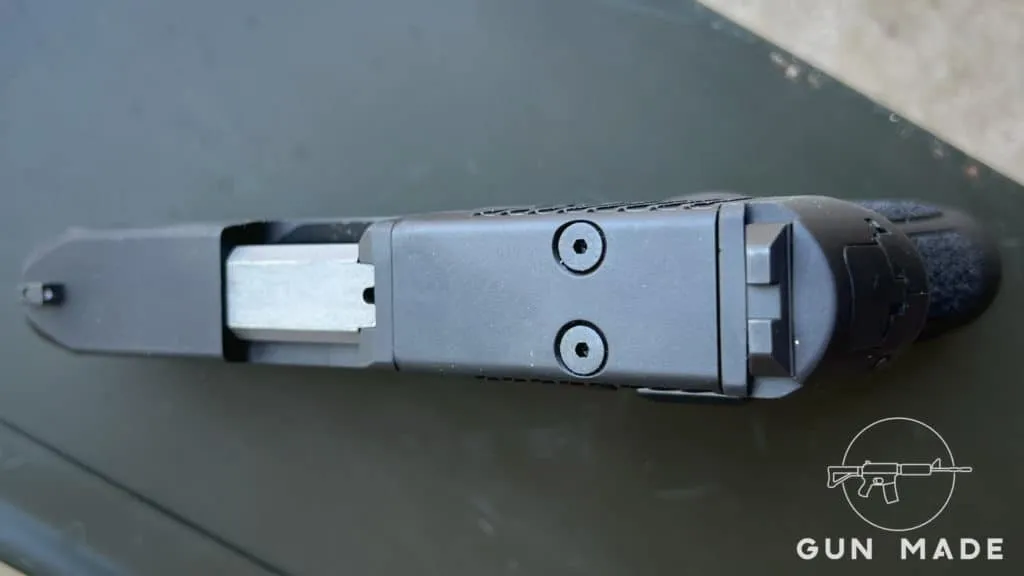 Magazines    
Two words: three magazines! Many handguns come with two magazines, but not the G3c. You'll get three double stack 12 or 10-round magazines (depending on your state of residence). It may sound like a small extra, but it's a welcomed extra! If you want several more rounds, you can also get an extended 17-round magazine. If the pinky extensions aren't your style, there is a flush base plate or two out there for an even more compact feel and look. The mag release was easy enough to manipulate, but I would have liked to see it protrude just a little bit more. 
Safeties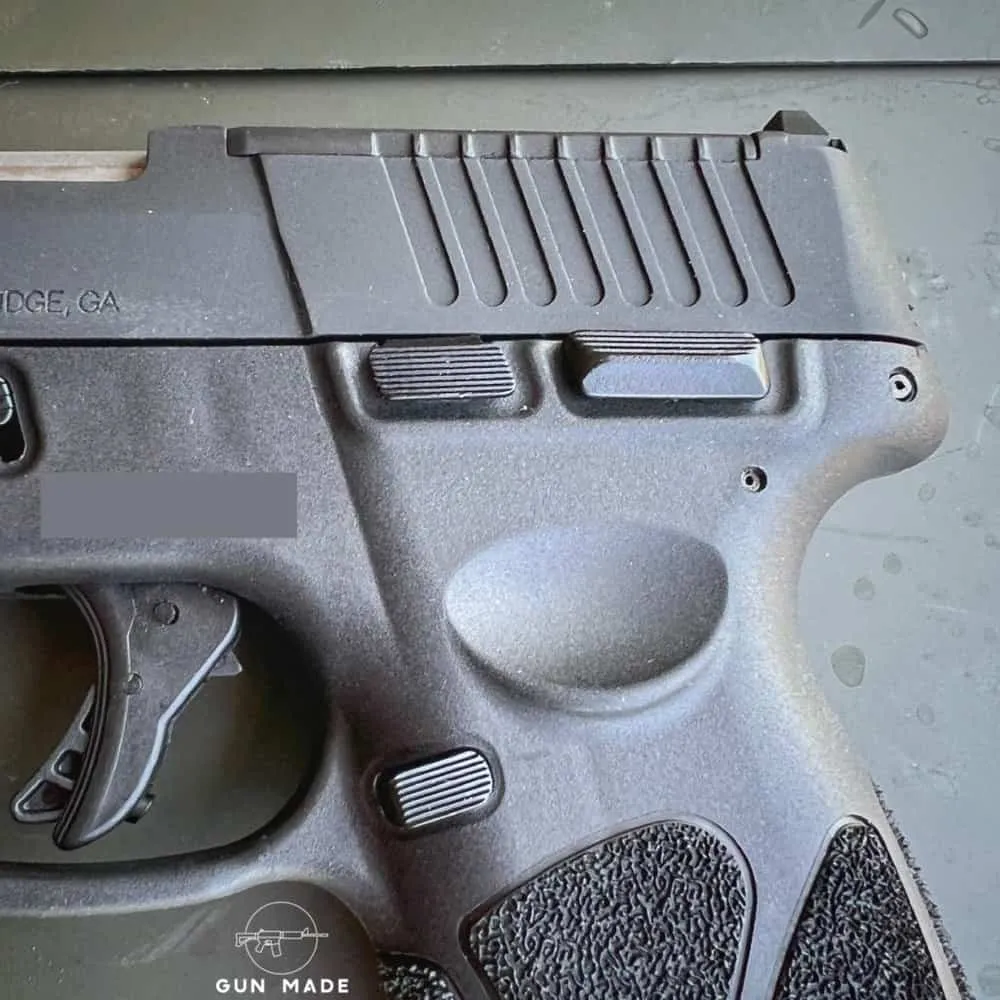 Safety is always important when dealing with firearms. However, not everyone wants a literal manual safety. I did find the manual thumb safety easy enough to manipulate, but I would much prefer to not have to worry about it. To my knowledge, the G3c T.O.R.O. only comes with a manual safety. Add that to the loaded chamber indicator and you are really covering your bases.
Range Report: Reliability and Accuracy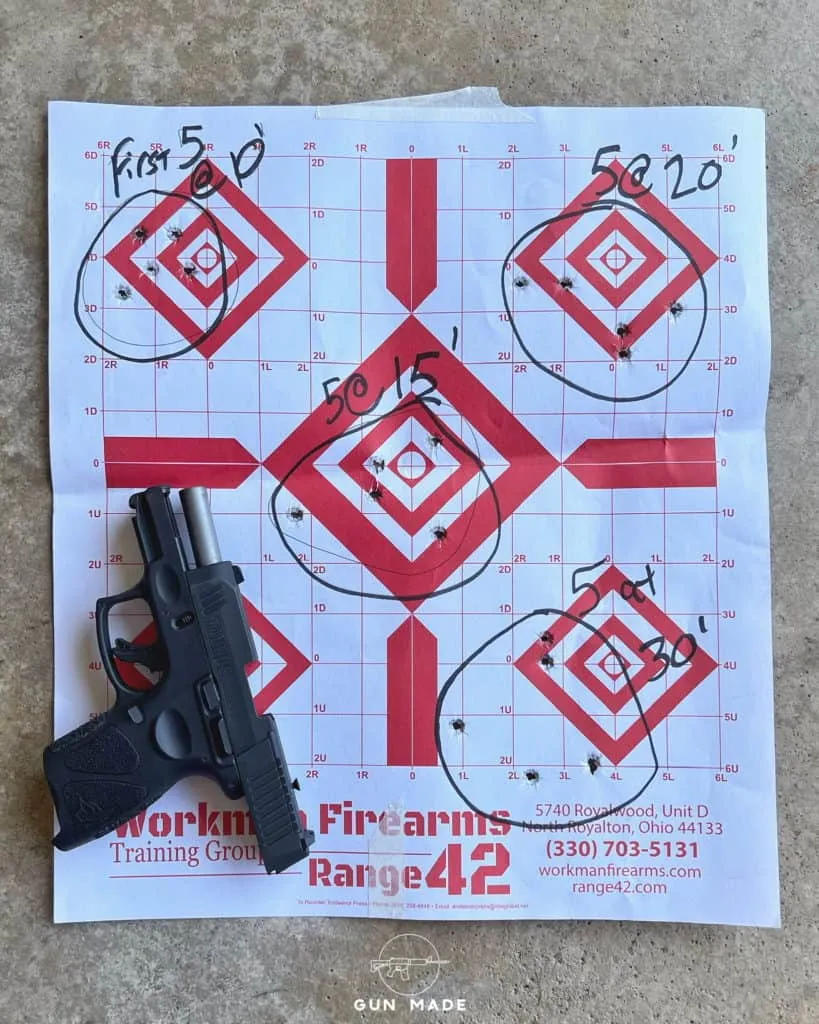 Admittedly, I am no competition shooter. So, when I'm placing fist-sized groupings out to roughly 30 feet, using iron sights on a compact pistol, I'm content. I always test the accuracy with the stock iron sights, to try and keep things consistent. In many gun reviews I see, the author will throw a $500 red dot on a pistol and then talk about how accurate it was. That's where I tend to feel even the best articles sometimes fall short. Seems like quite the unfair advantage if you ask me!
As far as the reliability is concerned, I didn't have a single failure after 200 rounds of various FMJ and JHP ammunition. Roughly 20% of the ammo I test handguns with, usually winds up being defensive ammo to make sure it's reliable to carry. For this review, I wound up shooting 35 rounds of 124gr Federal Punch JHP, 120 rounds of 115gr Blazer Brass FMJ and 45 rounds of 124gr LAX Ammo FMJ. I'll be aiming to put a few hundred more through it over the next couple months, but since I didn't even see one failure so far, I don't expect any major issues arising.
After shooting it, I quickly dissembled the gun to run a few patches through the barrel and lube everything back up. After making sure the gun was empty and clear, the take-down process was simple. It utilizes the standard disassembly latch after pulling back on the slide slightly, followed by pulling and releasing the trigger. The rest was as easy as removing the recoil spring assembly and barrel.
Taurus G3c Pros/Cons
I'd like to preface these pros and cons by reminding you that these are specific to me. Others may disagree with some and that's fine!
Pros
Optics ready
Three magazines
Accurate even with iron sights
Reliable
Affordable
Able to accept many accessories
Cons
Manual safety
Grip is too aggressive
Accessories
As with many pistols, there are a ton of great accessories that you can add. I'm a sucker for accessories and gadgets, so there is usually a couple of standard items that I replace or add pretty quickly after buying a gun. Whether you're looking to improve your accuracy, and versatility, or even just make the gun look "tacti-cool", here are a few popular accessories that I really like and would consider adding to this particular gun.
Optics
Red dots and holographic sights are becoming increasingly popular. They help you acquire your target quicker while allowing both eyes to remain open to watch your surroundings. Some of my favorite optics are the Trijicon RMR Type 2, Vortex Venom, and Holosun 507c.
Check out my Trijicon RMR Type 2 review if you want more info.
Lights
A good weapon-mounted light is crucial in a carry gun, in my opinion. They allow you to have a spare hand for things like opening doors or reloading, while helping you see your target and surroundings. They are extremely helpful for home defense purposes as well. For a gun this size, I would typically look at the Streamlight TLR-7A or the Inforce Wild1. Both of these compact lights still pack a punch from a lumen output perspective and won't break your bank.
Sights
While most standard iron sights are sufficient and accurate, I prefer to throw a set of night sights on most of my pistols. This way, in varying light conditions you are still able to pick up your sights quickly when trying to acquire your target. There are a ton of aftermarket sights out there to choose from. From personal experience, I would suggest checking out Trijicon, Meprolight, and Ameriglo. I have a good feeling between those three manufacturers, you'll find what you're looking for or very close to it.
Holsters
Choosing the right holster for your Taurus G3c is important for a number of reasons. First, it needs to be comfortable enough to wear all day without being too bulky or intrusive. Second, it needs to provide easy access to your gun so you can draw it quickly if necessary. And finally, it needs to be durable enough to withstand regular use. With so many holster options on the market, it can be difficult to know where to start.
Alternatives
The market is flooded with quality guns if you don't feel that the G3c is right for you. Consumers have placed the Springfield Armory Hellcat, Smith & Wesson M&P Shield Plus, and Sig Sauer P365 in various top spots, for good reasons.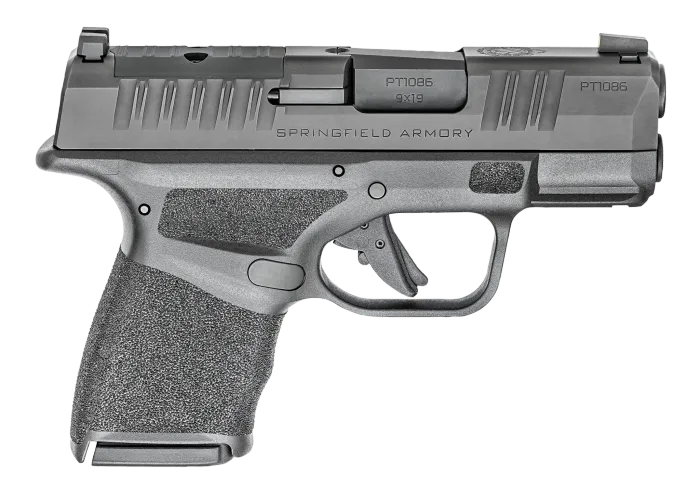 The Springfield Hellcat has been extremely popular since its release, especially due to the larger capacity for such a small frame. With the extended magazine, you'll have a capacity of 13+1. More the merrier when it comes to ammo to defend yourself with! It also has optics-ready models, a non-proprietary accessory rail and an awesome adaptive grip texture. It's a very popular concealed carry option.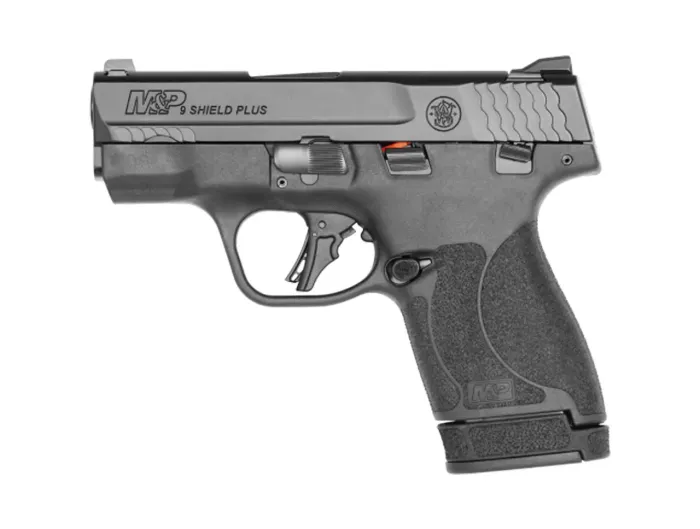 Smith & Wesson continues to make improvements to its already popular M&P Shield line. The newest iteration which is the Shield Plus, is a great gun that is giving many a run for their money. You're also going to get a 13+1 capacity and optics ready options like the Hellcat, but the Plus comes with a new flat face trigger that people are loving.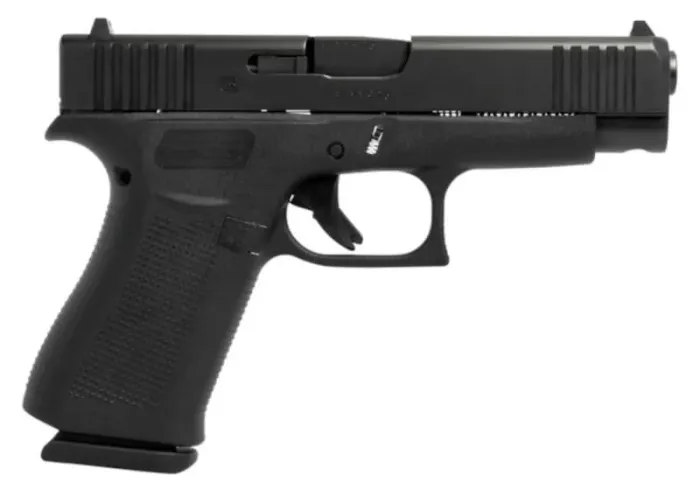 Our alternatives wouldn't be complete without mentioning a Glock. The Glock 48 is part of Glock's Slimline series and comes with a 10+1 capacity. It includes nice improvements to the standard features, adding a match-grade Glock Marksman Barrel. It is a great option that falls in between the Glock 19 and Glock 43 from a size perspective.
We also reviewed the Glock 48 if you want more info.
Final Thoughts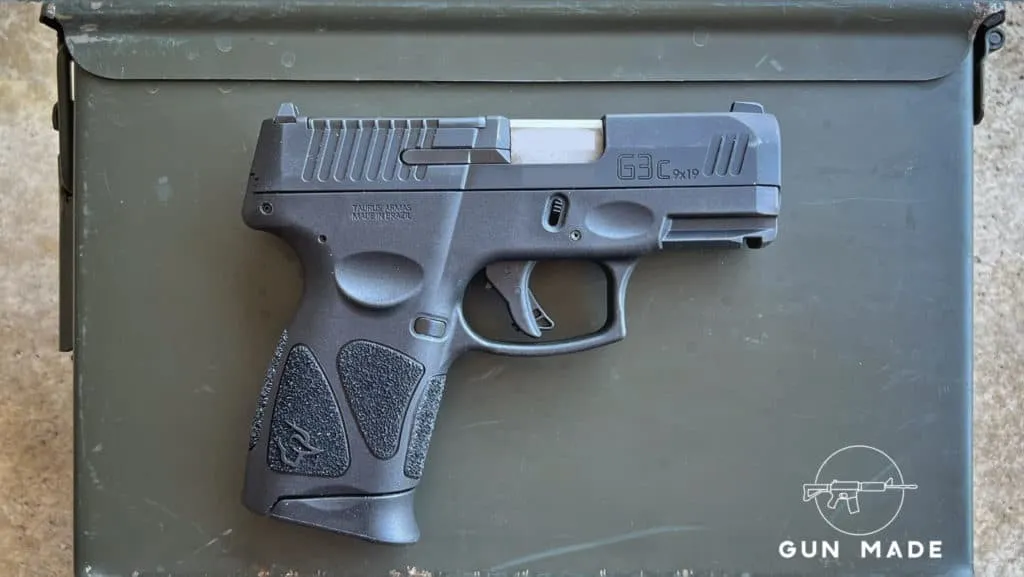 Not having a ton of previous experience with Taurus, I wasn't quite sure what to expect overall in this Taurus G3c review. I did shoot the original G3c once, but nowhere close to enough to make a solid judgment. With that being said, I was pleasantly surprised with how the G3c T.O.R.O. shot out of the box. It definitely shoots above the "budget gun" category that it falls into. At self defense distances, it was more than accurate enough. I would have to put a few hundred more rounds through it to consider carrying it, but without seeing any failures after the first couple hundred, I would be surprised if any real issues came up.
A pistol of this size is best for concealed carry and isn't meant to be a competition or long-range shooter, but I am pleased to be able to give it a good review overall. If you're looking for a new gun that is reliable, affordable and easy to conceal, I suggest you take a look at the G3c yourself!
Explore more