Trijicon RMR Type 2 Review: Still The Gold Standard of Red Dots?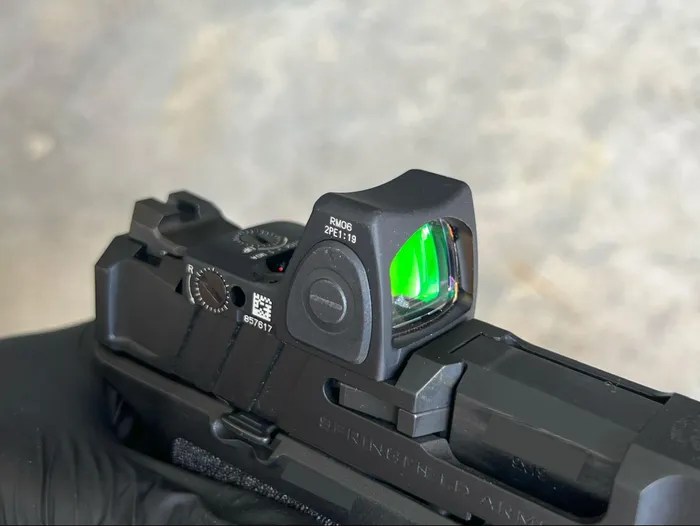 Trijicon RMR Type 2 Review: Still The Gold Standard of Red Dots?
Introduction
Many shooters will say that the Trijicon RMR Type 2 is the gold standard when it comes to red dots. There's virtually no debate about the durability and quality of the RMR Type 2. It's been proven 100x over by the military, law enforcement, and civilians.
But with the advancements in optics technology over the recent years, should we still be looking at the RMR Type 2 as if it's the Lebron James of optics? Today we'll look at what the RMR Type 2 offers in relation to its price to help you decide if it still should be considered the gold standard.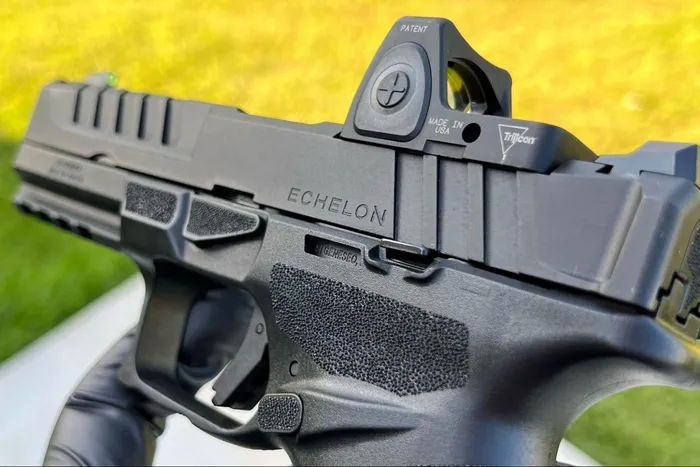 Trijicon RMR Type 2 Review
Trijicon RMR Type 2 For Sale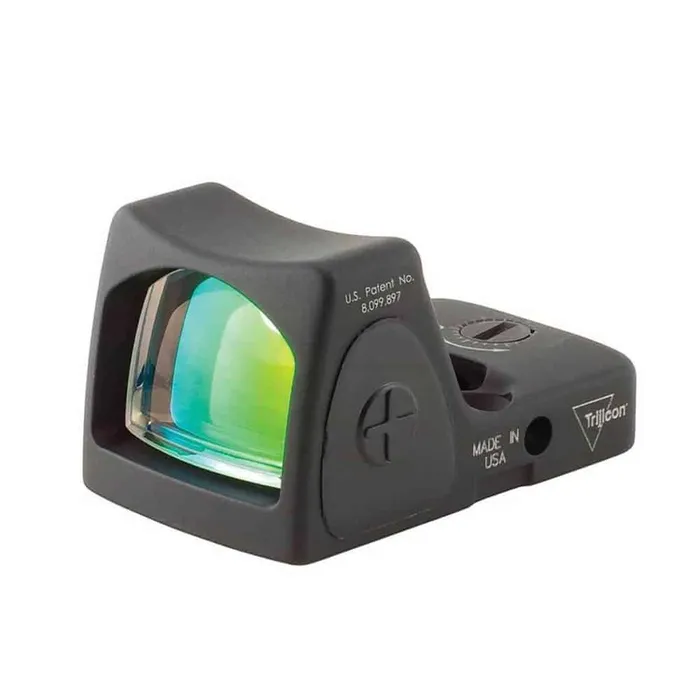 Specifications
| | |
| --- | --- |
| Reticle | 3.25 MOA red dot (1 MOA and 6.5 MOA dots also available) |
| Magnification | 1x |
| Power Source | One CR2032 Lithium Battery |
| Battery Life | Four years of continuous use (when used at 70°F and at setting four of eight) |
| Brightness Settings | Eight brightness settings, three of which are night vision compatible |
| Length | 1.8 inches |
| Width | 1.1 inches |
| Height | 1 inch |
| Weight | 1.2 ounces |
| Housing Material | Forged aluminum |
| Adjustment | 1 MOA per click |
Pros & Cons
Pros
Exceptional durability – proven track record with the military, law enforcement, and civilians

No tools are needed for windage/elevation adjustment

Battery conservation mode

Night vision compatible

Waterproof to 20 meters (66 feet)
Cons
Expensive – MSRP of $731.00

Bottom loading battery means you have to remove the optic to replace the battery
First"ish" Impressions
While I've shot a couple of pistols with an RMR Type 2 before, I had never spent any quality time with one or owned one, until now.
One of the first things I noticed and appreciated was that in automatic mode, the reticle brightness seemed brighter than expected in the various lighting conditions. A few other optics I've tried lately will auto-adjust the reticle too low for my taste.
The finish was flawless, without a scuff or scratch to be seen. The glass was and is super clear, and the window size is just big enough…even a hair smaller, and I'd probably say it was too small.
Overall, from just handling it before shooting, no outstanding features blew me away.
Range Time With The RMR Type 2
Shooting the RMR Type 2 is where you really see the value.
It came pre-mounted on my Springfield Echelon but was far from zeroed. I can't blame the optic though, but I was shocked at how far it was off low and to the left.
Within two magazines, I had it dialed in at 15 yards. I like to focus most of my training at defensive distances, so I like to zero my optic closer than others who prefer 25 yards.
After getting it dialed in, it was smooth sailing.
Reliability
Even though I haven't had the optic for all that long, several hundred rounds have been mounted on my Springfield Echelon. It's managed to stay zeroed throughout those several hundred rounds, and all brightness levels have worked as intended.
Accuracy
The whole point of a red dot is to improve your accuracy, whether it's the speed of your accuracy or the precision of it. The RMR Type 2s 3.25 MOA dot should help you do both easily.
Transitioning between targets from 7 yards to 25 yards at the range was no problem, and I felt the dot was very easy to pick up. Shooting almost as quickly as I could, the dot still "bounced back" to the target quickly.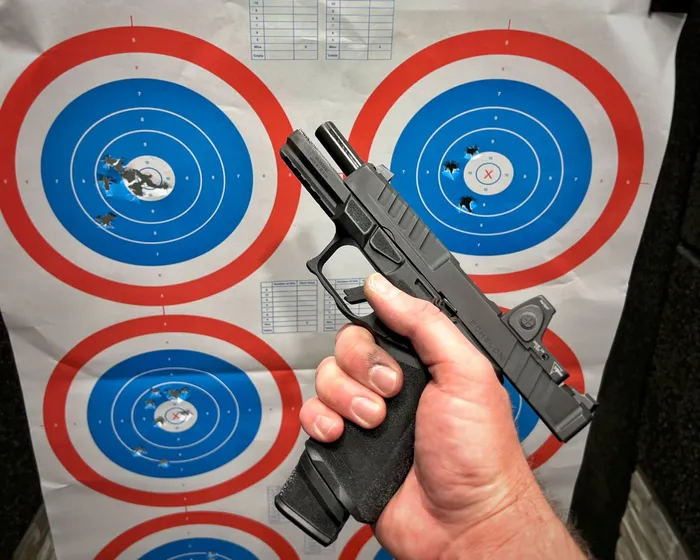 Features
3.25 MOA Red Dot
Trijicon's 3.25 MOA dot offering is the most popular of the bunch. It's big enough to acquire in a hurry but small enough to provide ample accuracy and further distances. Out of the three choices, I would go with the 3.25 MOA every time.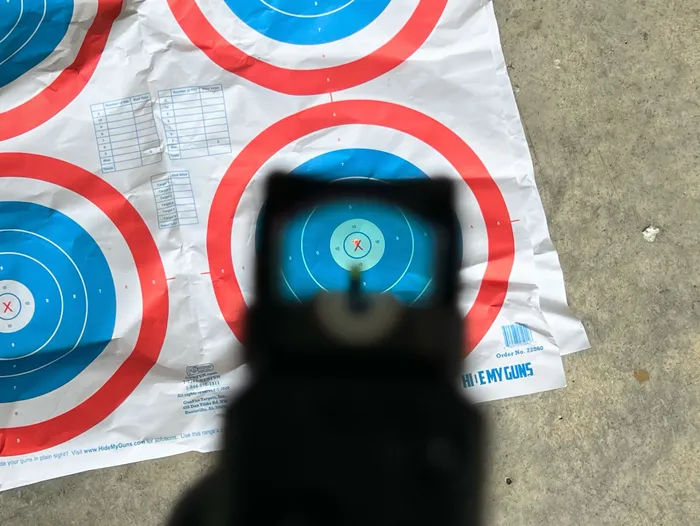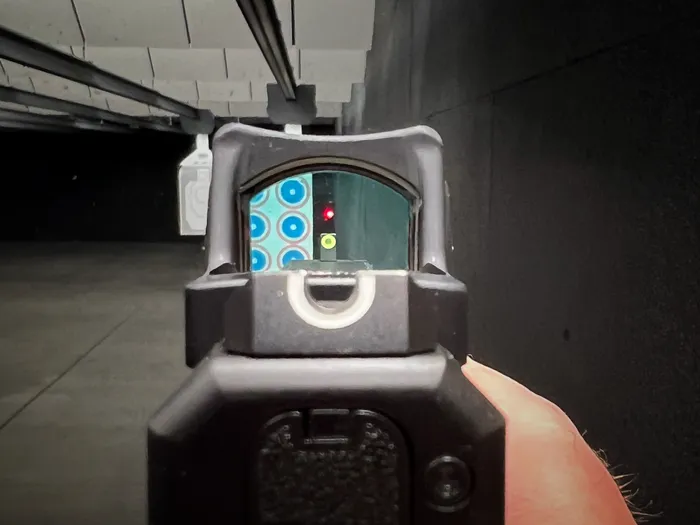 Unless I'm mistaken, there are no green dot options with the RMR Type 2s, which is something I would urge them to bring to market soon.
Battery Conservation Mode and Button Lockout
If in manual mode, and after 16.5 hours pass without pushing a button, the RMR Type 2 will go into automatic battery conservation. Essentially, it will dim the dot to ambient lighting conditions. That's a massive plus for battery life. If you are going to store it long-term, you can also simply turn the optic off.
It's always nice being able to ensure you don't inadvertently press any buttons and change settings. By simply pressing and holding both buttons for at least three seconds, the optic will be put in automatic mode with manual brightness settings locked out.
Patented Housing Shape
The housing is arguably the optics' most significant feature. The forged aluminum housing shape diverts force from impacts safely away from the lens. This, in turn, increases the durability immensely.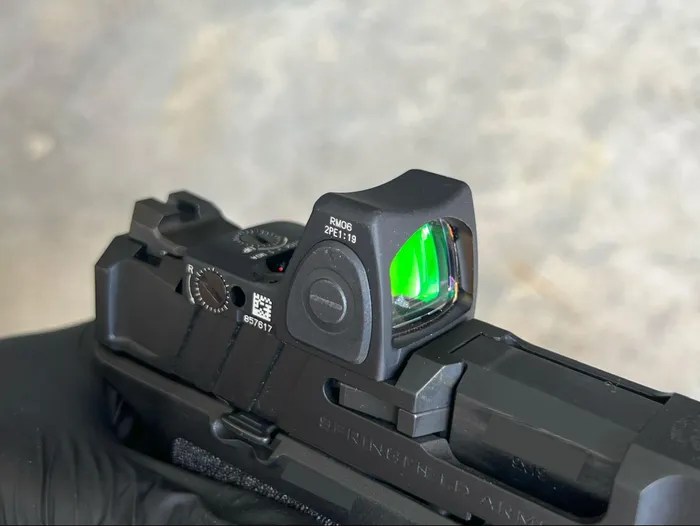 Easy To Use Controls
It's pretty hard to miss the massive buttons on the sides of the optics. Given they are so large, they are extremely easy to find and use in a hurry or with gloves.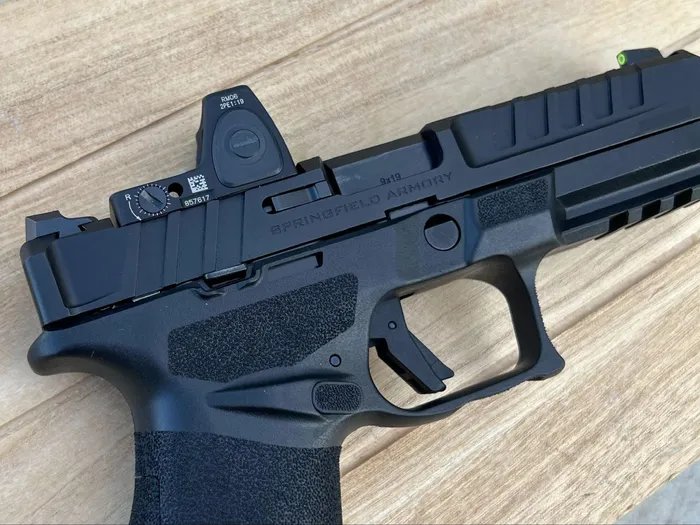 The windage and elevation dials can be adjusted with the back of a spent shell casing or anything flat and of similar size. You don't technically need a "tool" to adjust them.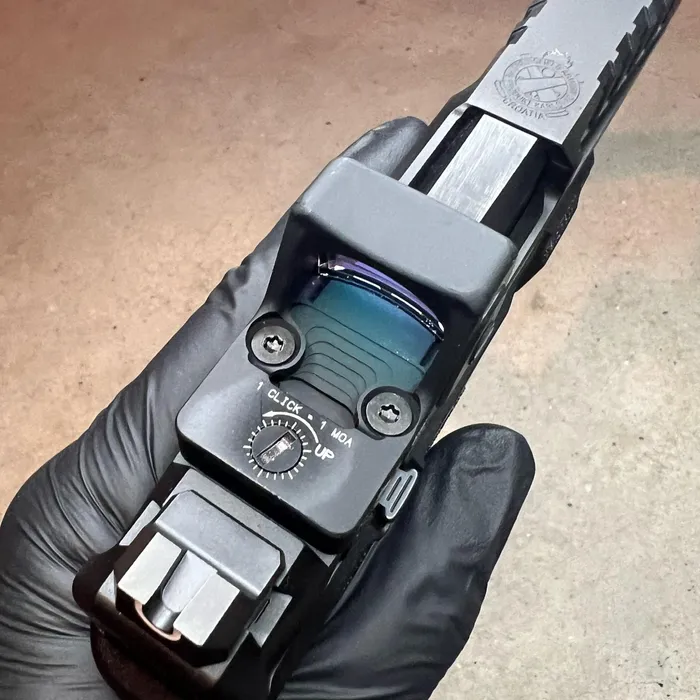 Score Card
Reliability (10/10)  
I haven't had any issues with the brightness, dot drifting, or any abnormal wear and tear.
Customization (8/10)
Even though you have multiple brightness settings, you only have one reticle option.
Appearance (9/10)
Its rounded edges and unique shape are aesthetically pleasing.
Value (8/10)
Despite the durability and rugged nature of the RMR Type 2, it's hard to give it a higher value score with its higher price tag and lack of the newest modern features.
Alternatives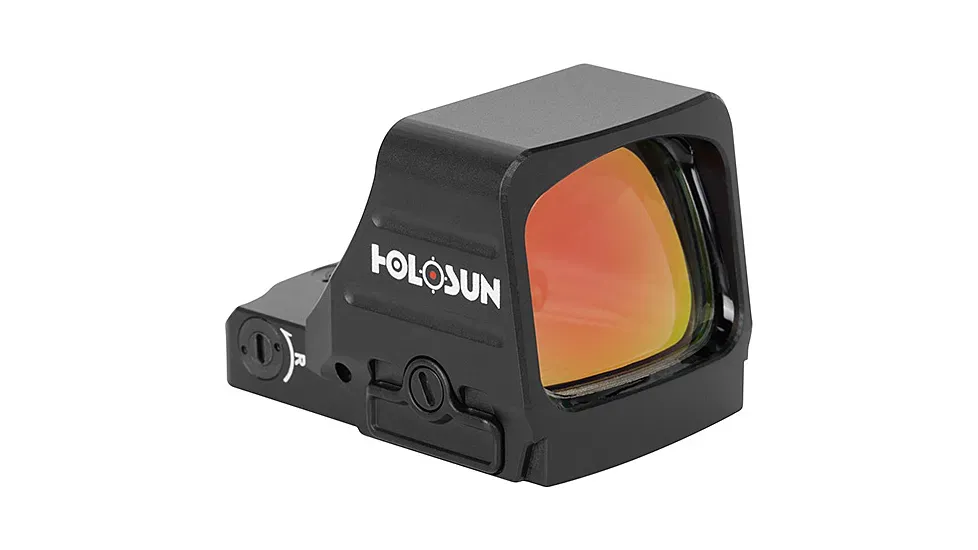 The Holosun 507Comp is a perfect example of how advanced some features have gotten with red dots.
It features Holosun's multi-reticle system, which allows you to choose from a 2 MOA dot, an 8 MOA circle, a 20 MOA circle, and a 32 MOA circle or a combination. It also features Shake Awake technology to power on/off and a side-loading battery, so you never have to remove your optic once it's zeroed.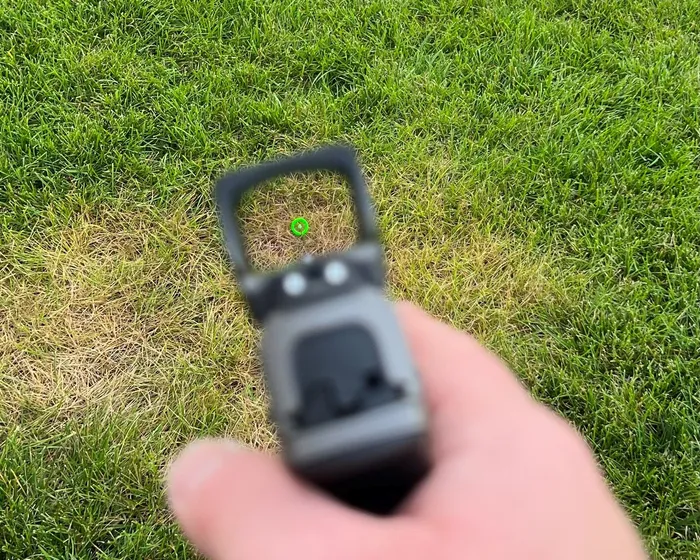 See our Holosun 507Comp review for more information.
Other Holosun offerings feature a solar panel that helps supplement the battery power or even power the optic entirely in the event of a battery failure if the specific model has a super capacitor.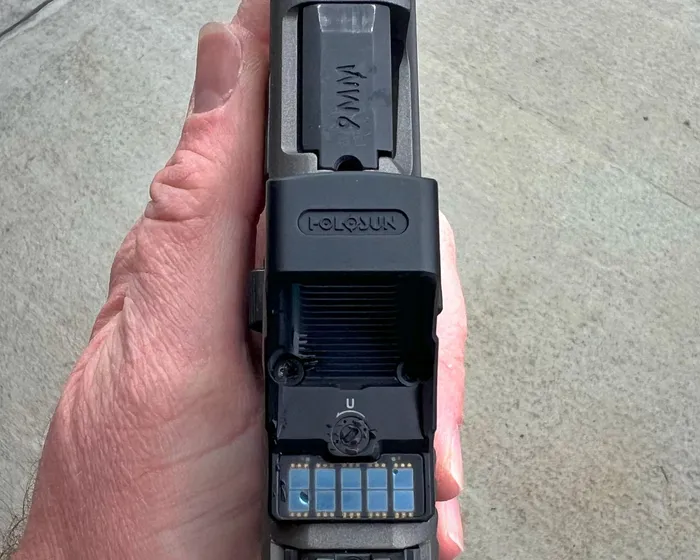 Best of all, you can find them for a few hundred dollars less than the RMR Type 2.
Final Thoughts
All in all, I don't have much to truly complain about (aside from the price) when it comes to the RMR Type 2. It's reliable, has a solid battery life, and is exceptionally durable. It's also compatible with night vision and easily adjustable without any tools.
However, I feel my ultimate final thought, at least for now, will be unpopular. With other reliable optics offering more features and for significantly less money, I don't see the RMR Type 2 being worth the price.
If you find one for a great deal, that's a different story. But for any price close to MSRP or even over $500, I'd consider a different optic.
Would you consider the Trijicon RMR Type 2 the "best pistol optic"? If not, what are some of your favorites? Drop them in the comments below!
Explore more