CZ Drake Review: A Budget Blasting Over/Under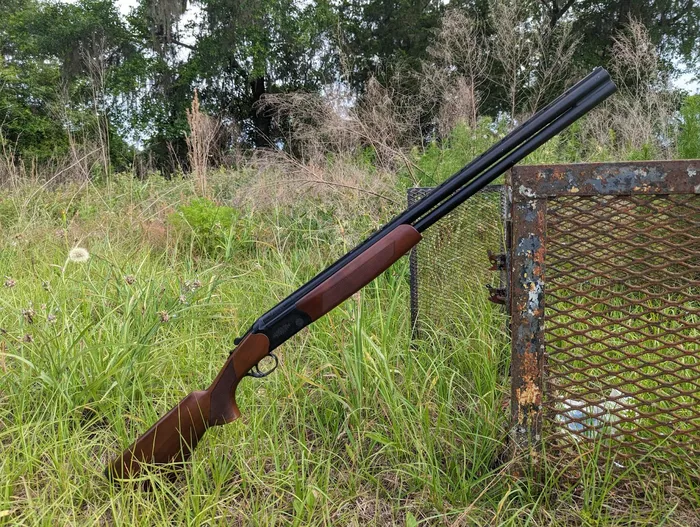 CZ Drake Review: A Budget Blasting Over/Under
Introduction
Shotguns, who doesn't love them? They are versatile, powerful, and available in enough configurations to make your head spin. In a world that's gone tactical, sometimes it's good to slow things down and bring out the classics. The CZ USA Drake shotgun is a great representation of a classic over-and-under shotgun.
Over and under refers to the barrel configuration. Double barrel shotguns come in a side-by-side (SxS) and over-and-under (O/U) configuration.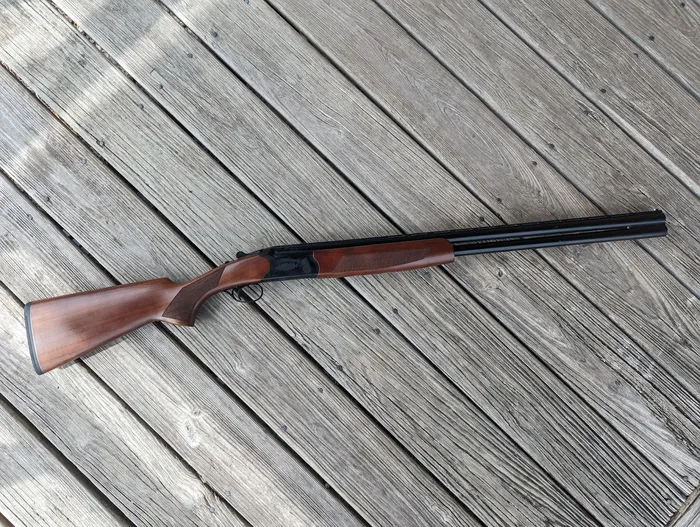 The Drake has a top barrel, the over, and a bottom barrel, the under. CZ aims to provide a basic O/U configuration shotgun without many frills at a great price point. The Drake comes in a fancy plastic case that allows it to break down nicely. We get satin-like gun socks for the stock and barrel, as well as five chokes and a choke wrench.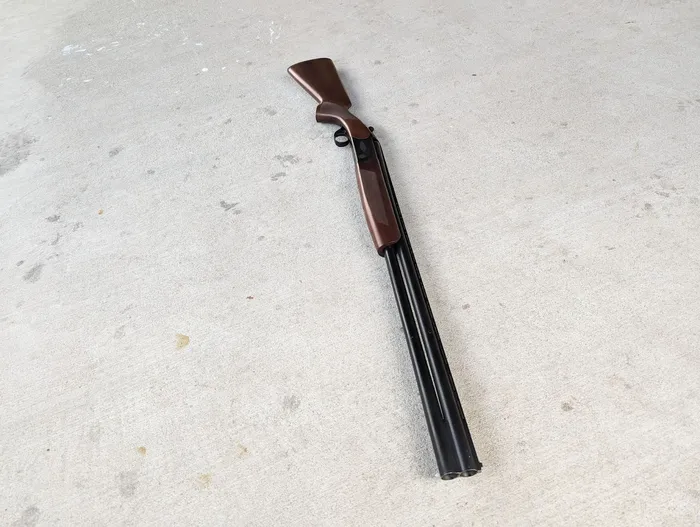 The basic bare-bones design of the Drake might not appeal to shooters who want a custom-fit, highly adjustable shotgun. If you're used to shooting something like a Beretta O/U, then the Drake might feel a bit plain.
However, the Beretta costs as much as a nice used car, whereas the Drake costs less than a grand. Light, handy, and simple are the mantras of the Drake.
CZ USA Drake Review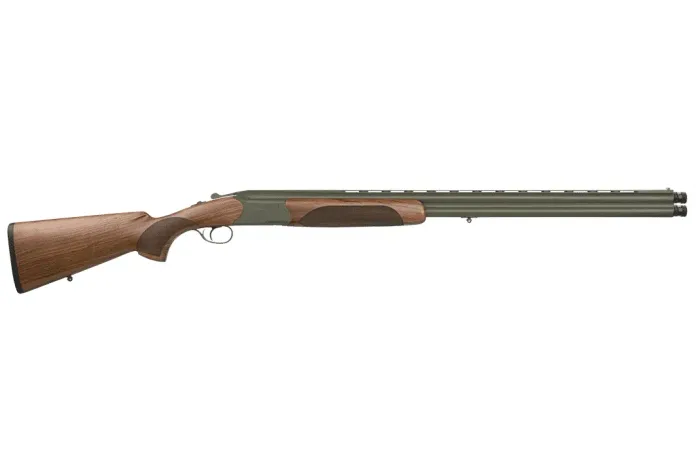 The Drake isn't a tactical shotgun, or a deer slayer, or even a home defense gun. While in a pinch, it could be used for all of those roles, it's really best aimed at the sporting market. It's for those who concern themselves with ballistics flying targets out of the sky. It's well suited for ducks, clay pigeons, pheasants, and beyond.
The Sport of Kings is often used to describe these sports, be it grouse hunting or clay pigeon shooting. The term King often implies budget isn't a problem.
That's why those Berettas cost so much money. If you're an average Joe just looking to get his feet wet bagging some beaks or busting clays, the Drake is for you.
It's a shotgun that gets the basics right, and if the gun can get the basics right, it's really on the shooter to figure out the rest. Sure, extra features are always nice, but not always necessary.
Specifications
| | |
| --- | --- |
| Caliber | 12 Gauge |
| Capacity | 2 |
| Barrel Length | 28 Inches |
| Overall Length | 45.66 Inches |
| Weight | 7 Pounds |
| Chamber Length | 3 Inches |
| Length of Pull | 14.5 Inches |
| Caliber | 12 Gauge |
Pros & Cons
Pros
Affordable 

Great Finish and Wood 

Excellent Trigger

Great Swinging Design 

Awesome Case

Ultra-Reliable
Cons
Fixed LOP 

Stiff Controls At First
First Impressions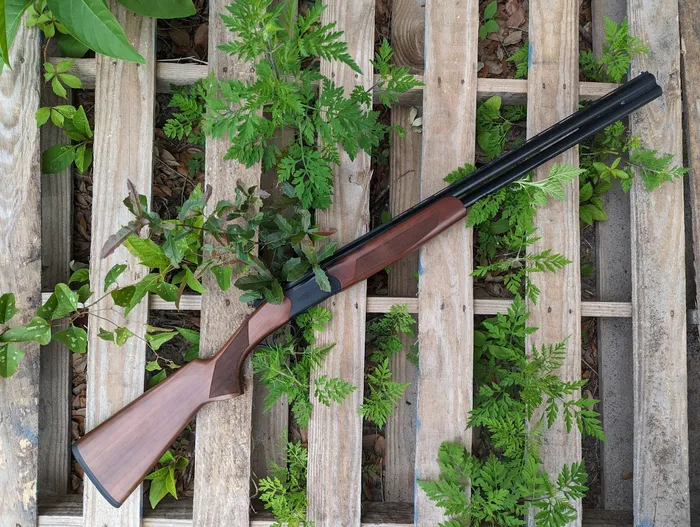 CZ USA makes a good showing out of the cardboard box. We get a plastic locking case that's often reserved for higher-end guns. The case features custom molded portions that hold the stock and receiver separate from the barrels and forend.
This creates a compact storage solution for traveling. The guns also come with a satin-like sock for each end that protects them even further.
The finish is a deep and seemingly rich blue. It looks fantastic and is applied evenly throughout the weapon. The stock of forend uses Turkish walnut that also looks quite nice. While it's fairly plain and bereft of anything beyond basic checkering, it still has quite a nice appearance.
A ventilated rib and bead sight tie it all together to be a shotgun unmistakably made for downing airborne targets.
It was when I began to assemble the gun I realized how tight and rigid everything was. The barrel latch required two hands to open. The action took some serious force to break open to access the chambers.
The safety was fairly smooth, but that was about it. It took a lot of fussing to smooth things out. I sat on my couch, watched TV, and opened and closed the shotgun dozens of times. Eventually, it smoothed out and became much easier to open and access.
While the included choke wrench is okay, I had to get a more robust model to unthread the chokes initially. Make no doubts about it. The gun is stiff and requires a little breaking in out of the box.
Reliability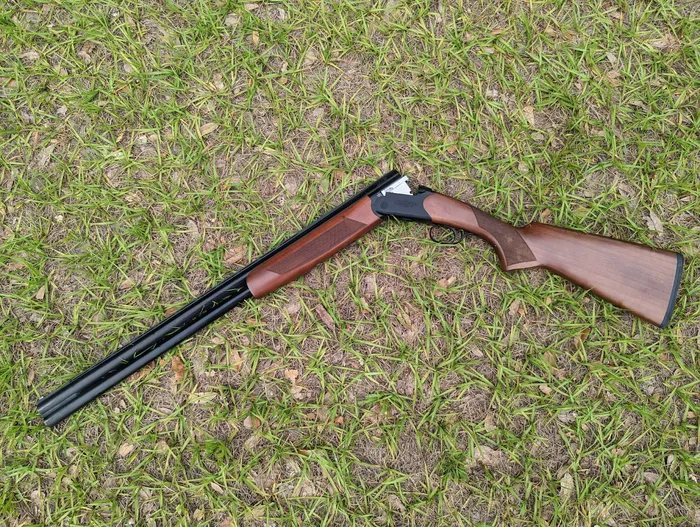 Reliability was my biggest concern. Anytime anything falls into the budget category of firearms. You run into concerns with reliability. That's the make-it-or-break point for budget firearms. Not only short term but high round count and long days reliability.
With that in mind, I started shooting and kept shooting. I got a nice yellow bruise on my shoulder as I type this from all the shooting I did.
Before I did anything serious with the gun, I spent a few range trips just shooting birdshot into clay pigeons. This is a mix of just berm shooting and having a friend with a clay thrower toss them through the sky.
I used the cheapest Federal Game Loads I could find and pulled that trigger until I was sick of it. Then I passed it off to let someone else try. Hundreds of rounds went through the gun without a single failure to fire or stuck cartridge.
Accuracy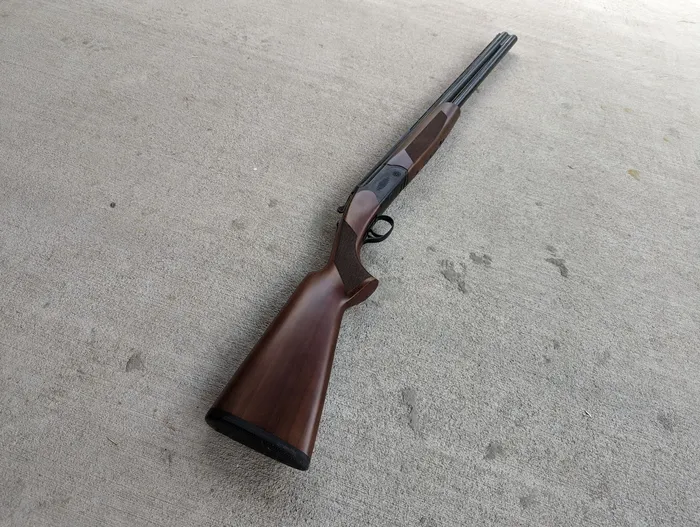 Accuracy with a shotgun is more about consistent patterns. With skeet in mind, I ran cylinder bore chokes. I patterned early on with Winchester AA loads of both No. 9 and No. 7.5. Both loads patterned perfectly from the top barrel at 27 yards inside a 36-inch sized circle.
The bottom barrel was shooting low, but just a few inches with the No.9 load, not enough to matter for me and my skill level.
If you are a very skilled wing and skeet shooter, it might, but with a nearly 40-inch pattern, if I miss, it won't because a few pellets didn't go high enough.
The Drake is certainly consistent about its patterns, with only slight variations between ammo types. I feel confident the pattern will remain remarkably similar as long as the ammo type and velocity remain similar.
Ergonomics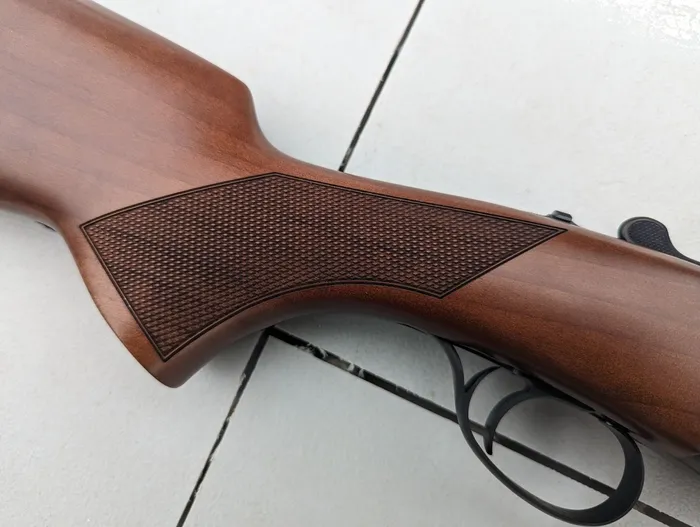 The Drake is a simple gun. It's a boxlock shotgun with a single trigger. The trigger is fantastic and provides a very rapid follow-up for shooting those doubles or that second bird. The barrel release sits on top and is easily pushed to open the gun once broken in. A tang safety completes your controls. It's all simple but also very useful.
The gun swings very naturally due to the heavy front barrels. It's easy to follow through, and that was important to me as a new wing and skeet shooter. The gun often felt like it was carrying itself through the swing, and I have no complaints on that front.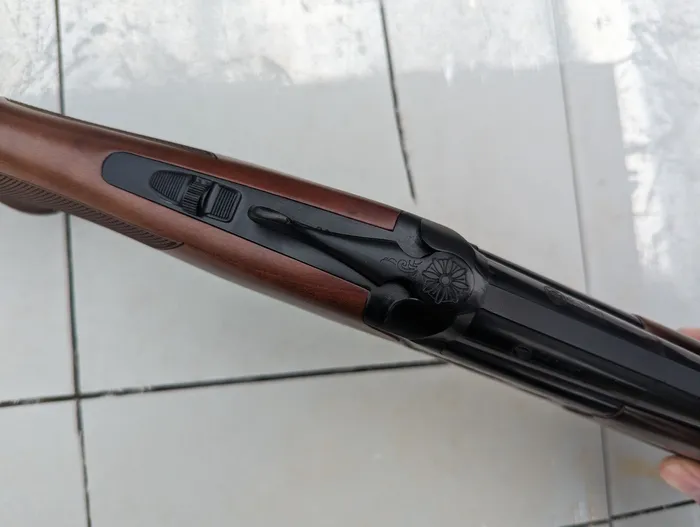 The only real complaint comes from the fixed length of pull. It's 14.5 inches which is fine for my six-foot-5-inch frame, but it will likely feel quite long for most shooters and be monstrous for smaller shooters.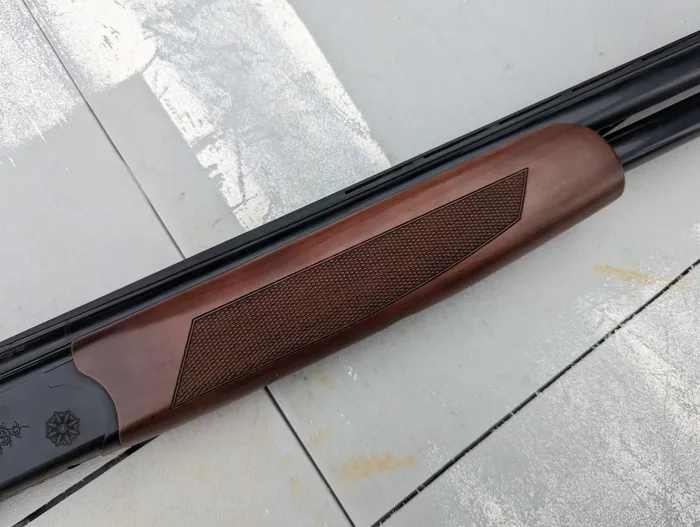 Ease of Use
Getting used to the shotgun took a bit of time, not due to any problems with the Drake but due to an unfamiliarity with O/U shotguns. It was a learning experience but was, luckily, a brief learning experience.
In short order, I learned the ins and outs of the gun and had no problems getting the gun up and on target. I could shoot quickly, eject and reload without a problem.
Features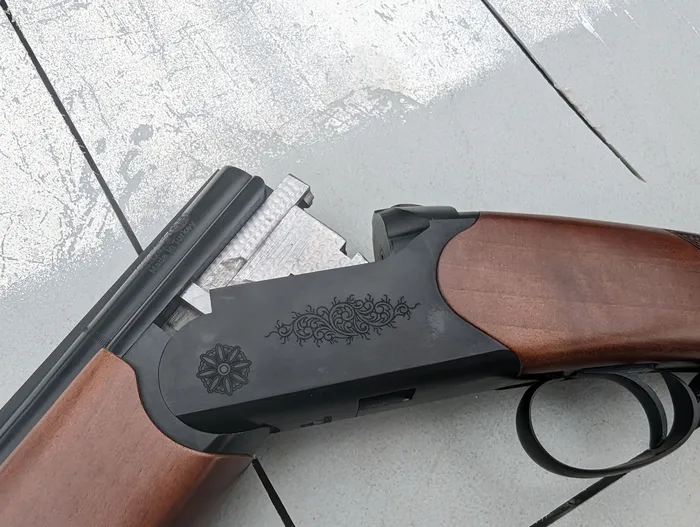 Extractors
The gun comes with extractors but not ejectors. This means it pulls the cartridges by the rims upward and out of the chamber, but you have to manually eject them. For skeet, this was beneficial, but for bird hunting, you might prefer the speed of ejectors.
These consistently pulled every shotgun shell from the chamber for easy extraction.
Ventilated Rib
A ventilated rib propels the bead off the barrel and provides a proper point of aim and point of impact. These also help dispel the heat and prevent you from seeing a heat-based mirage and messing with your sight or target picture.
Single Selectable Trigger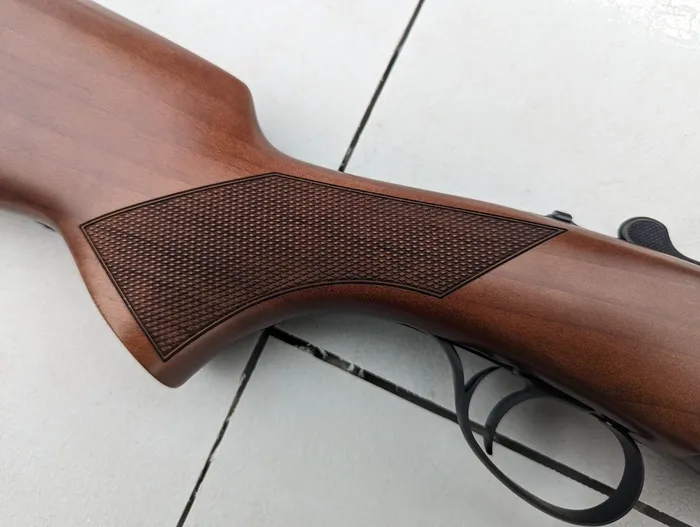 The single trigger fires both barrels, and you can manually select which barrel order to fire. The selector, when moved to the left, fires the top barrel first, and then moved to the right, fires the bottom barrel first.
It's simple and a preference for the shooter. I prefer the bottom barrel first due to lower recoil, so I'm better set up for my second doubles shot.
How We Tested
The majority of the testing was done by practicing shooting clay pigeons. There is no bird hunting going on in my part of the world this time of year, so clay pigeons served as our prey. Most of the shooting was done casually with friends in an informal setting.
I did complete the testing at my first competitive skeet shoot. I didn't win, but I didn't hit the bottom of the list either. Those clay pigeons fly a lot faster from a house launcher than the little Walmart special we had!
The Drake performed admirably at the competition without a single flaw.
Ammo Used
I split the ammo used between mostly Federal and Estate game loads. I patterned with Winchester AA and used that same ammo the day of the skeet shooting competition.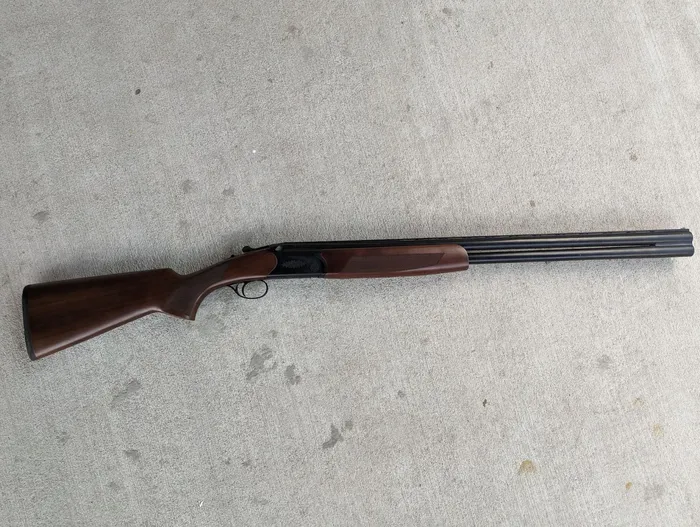 Score Card
Reliability – 10/10
Not a single failure to fire or extract. The gun always went bang when I needed it to.
Ergonomics – 7/10
Mostly solid and ambidextrous, but the length of pull is quite long and not always accommodating.
Customization – 1/10
O/U aren't fit with rails, optics mounts, etc., and there isn't much you can do besides switch chokes.
Appearance – 8/10
While it's plain, it's still quite nice looking and well-made. There are no fancy engravings and just basic checkering, but still, it's nice.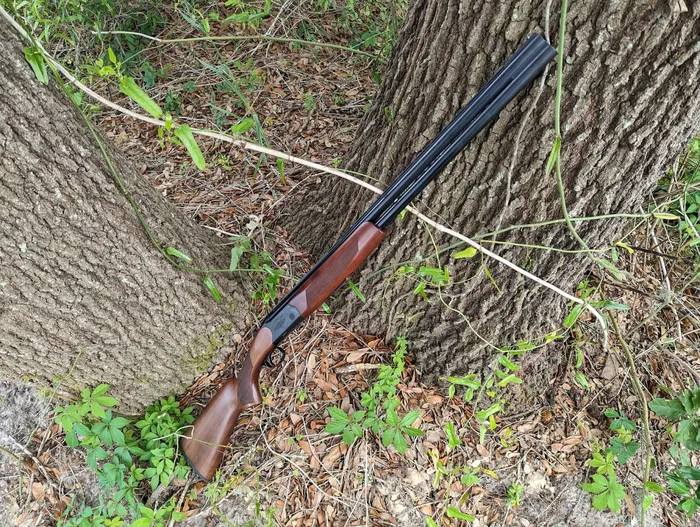 Value – 9/10
For less than a thousand bucks, you have a very competent, ergonomic, and good-looking shotgun.
Accessories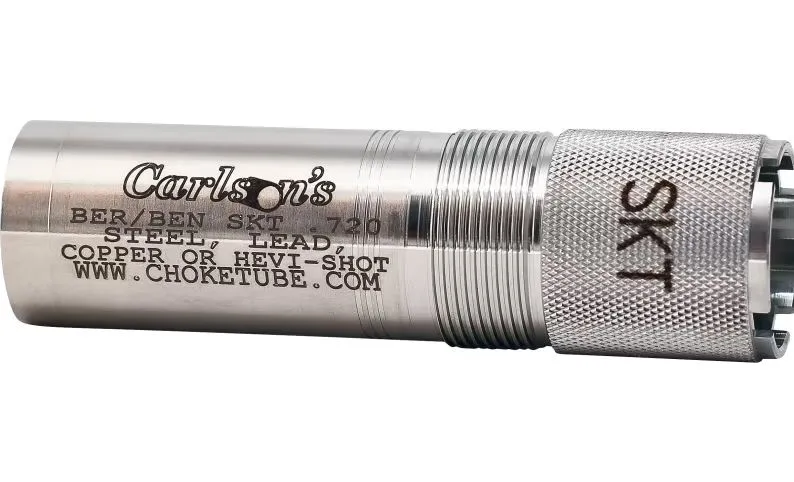 The Drake doesn't come with skeet chokes, but Carlson's has you covered with affordable and well-made options.
The Drake uses Beretta pattern chokes, and Carlson's is much cheaper than actual Beretta chokes while not sacrificing any quality. I use Carlson chokes in all my Benellis.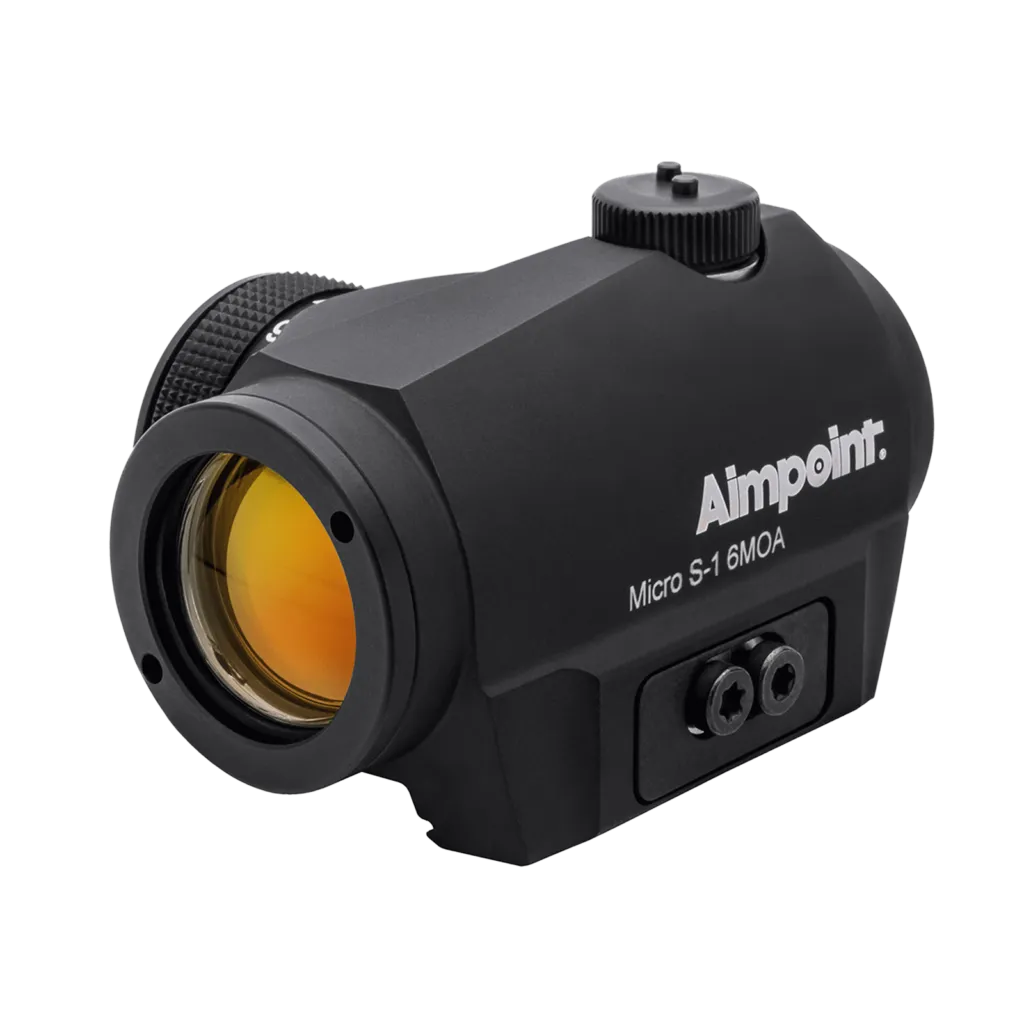 The Aimpoint Micro S-1 is designed expressly for sporting shotguns and mounts to the vent rib of a gun.
The 8mm flat vent rib of the Drake works perfectly with the S-1. This offers you an optic faster than the bead for bird hunting. It's tough enough to withstand shotgun recoil and stays mounted shot after shot.
Alternatives

The Stoeger Condor Competition is another budget-friendly O/U shotgun that uses a similar layout but more features.
This includes an adjustable comb as well as a ported barrel. The Condor Competition is best suited for the skeet field, and if that's your aim, this might be the shotgun to embrace.

The Mossberg International Gold Reserve line brings the price point to over a grand but also packs in a ton of features to make it worth every penny. This includes ejectors, Grade A Furniture, and beautiful scrollwork.
Not to mention an adjustable LOP and comb. It's an upgrade to the Drake that offers a little more for both the marsh and the skeet field.
The Drake – Keep It Simple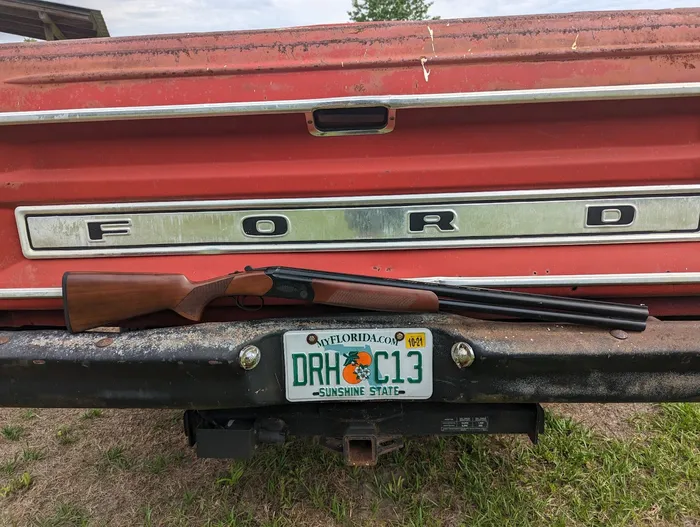 CZ offers the Drake as an entry-level gun into a sport often reserved for those with sky-high budgets. The Drake offers a shotgun without fancy wood or scrollwork, and from Turkey, that does an excellent job of excelling at the basics. It's light, balanced for a good swing, incredibly reliable, and ultimately it's good looking.
If you want to step up to the skeet field or hunt birds of all types across the marsh of upland areas, then the Drake has you covered.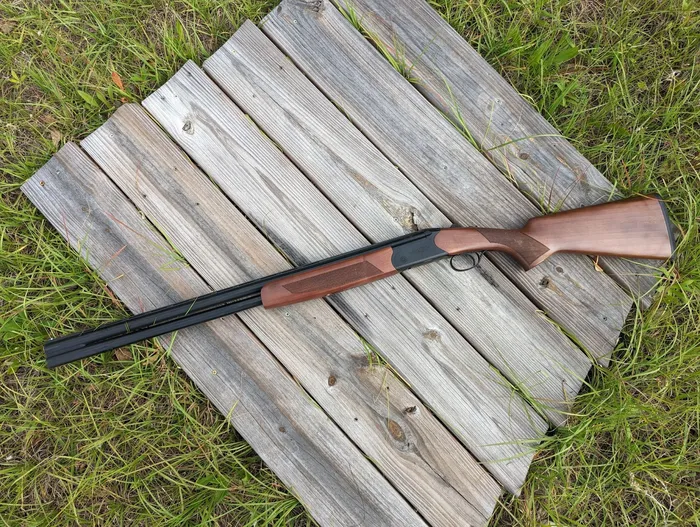 What do you think? Let us know below!
Explore more