Franchi Affinity 3 Sporting Review: A Standout Shotgun?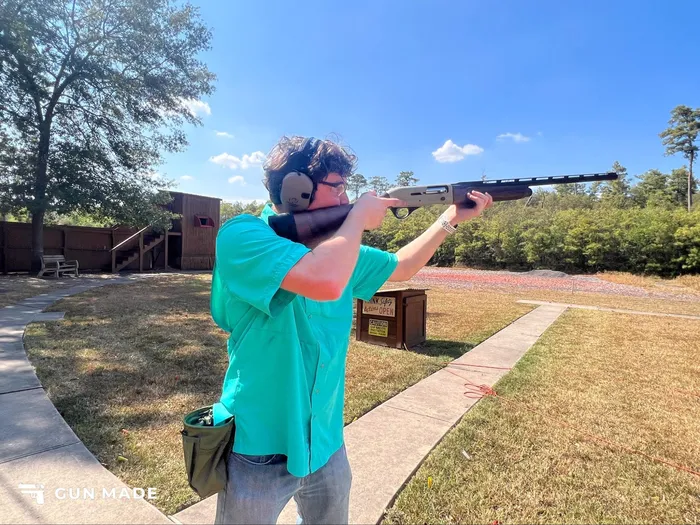 Franchi Affinity 3 Sporting Review: A Standout Shotgun?
Introduction
Shotguns are one of the most versatile types of firearms. They can be used for hunting, defense, and sport shooting. The ability of shotguns to use slugs, shot, and even less than lethal rounds means you can tailor your firearm to your needs.
This allows designers and manufacturers many options for creating variations on the design. Shotguns are available with single actions, lever actions, pump actions, and semi-automatic actions. They can come with one or two barrels, aligned side-by-side and over/under.
That's a long way of saying manufacturers must compete for your dollar.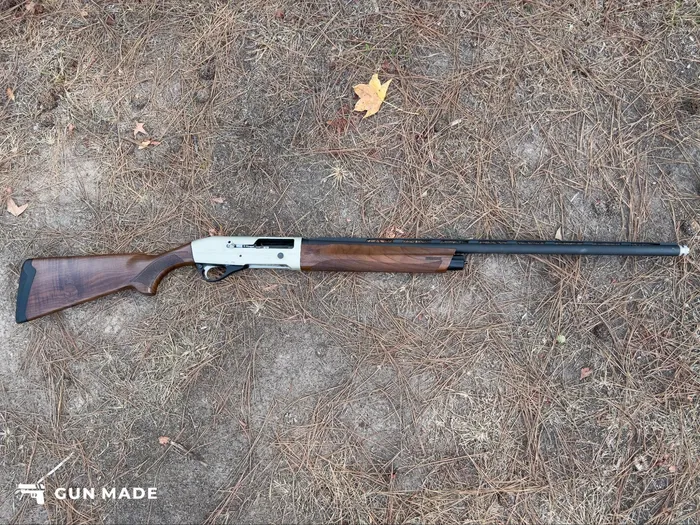 The challenge for shotgun manufacturers is setting themselves apart in this competitive environment. Franchi is a less well-known member of the Benelli family of firearms.
Franchi attempts to set themselves apart by providing lightweight inertia-operated shotguns, like Benelli, that have an excellent fit and finish and provide good value for your dollar without falling into "budget shotgun" territory.
Does Franchi succeed in making the Affinity 3 Sporting worthy of the Benelli name while coming in at less than the Benelli price? Or is it another shotgun in the already crowded marketplace that doesn't do anything to draw the average shooter's attention?
Keep reading to find out.
Franchi Affinity 3 Sporting Review
Specifications
| | |
| --- | --- |
| Gauge | 12-Gauge & 20-Gauge |
| Capacity | 4+1 |
| Barrel Length | 30 inches (12-gauge), 28 inches (20-gauge) |
| Overall Length | 51.5 inches (12-gauge), 49.5 inches (20-gauge) |
| Weight | 7.1 pounds (12-gauge) & 6.2 pounds (20-gauge) |
| Finish | Stock: A-Grade Satin Walnut, Receiver: Anodized-White, Barrel: Blued-Matte |
| Grip | Standard |
| Chokes | IC, M, F |
| Sights | Fiber-optic front sight |
| Chamber | 2-¾", 3" |
| Length of Pull | 14.5 inches |
Pros & Cons
Pros
Swings and points very well

Looks great

Inertia-driven action is clean, reliable, and easy to maintain

TSA Recoil pad and porting reduce felt recoil.

Excellent build quality

Oversized controls for easy manipulation
Cons
Inertia-driven action may produce more felt recoil than gas-operated shotguns

The price might be prohibitive for some shooters
Impressions & Range Report
I am a casual shotgun shooter. I spend most of my time at the range with rifles and pistols. That isn't to say that I don't like shooting shotguns, but my favorite ranges don't have any fields, at the moment, set up for shooting clays. I haven't had the bug bite me for dove, duck, or turkey hunting.
All that being said, I love shooting clays, so I jumped at the opportunity to try out Franchi's Affinity 3 Sporting shotgun.
FYI – I'll refer to the Affinity 3 Sporting as simply the Affinity 3 moving forward in the review but know there are other Affinity 3 models. This will simply save some repetition!
Aesthetics
Aesthetically, the Affinity 3 stands out nicely. The Affinity 3's walnut furniture combined with the anodized-white receiver and blued barrel makes for a striking combination.
During my most recent trip to the range, it caught everyone's attention. I had had several other shooters come over and ask about the gun before I even shot my first shot simply based on the looks.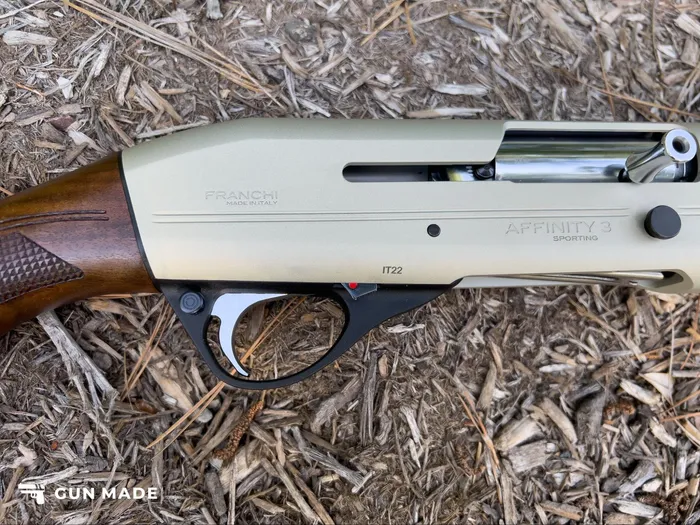 Franchi's color choices make it look like a much more expensive firearm than the price would suggest. Close inspection reveals that it doesn't have some of the same ornate designs as more expensive shotguns.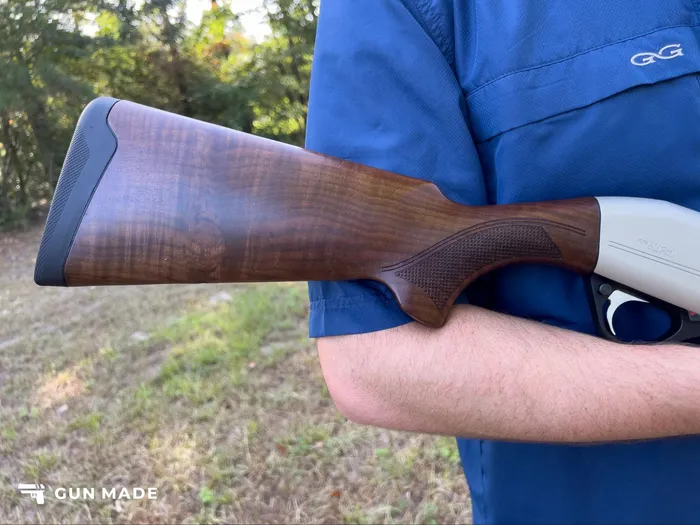 However, based simply on the reaction the gun received at the range, those ornate designs are unnecessary for the Affinity 3 to get a lot of attention.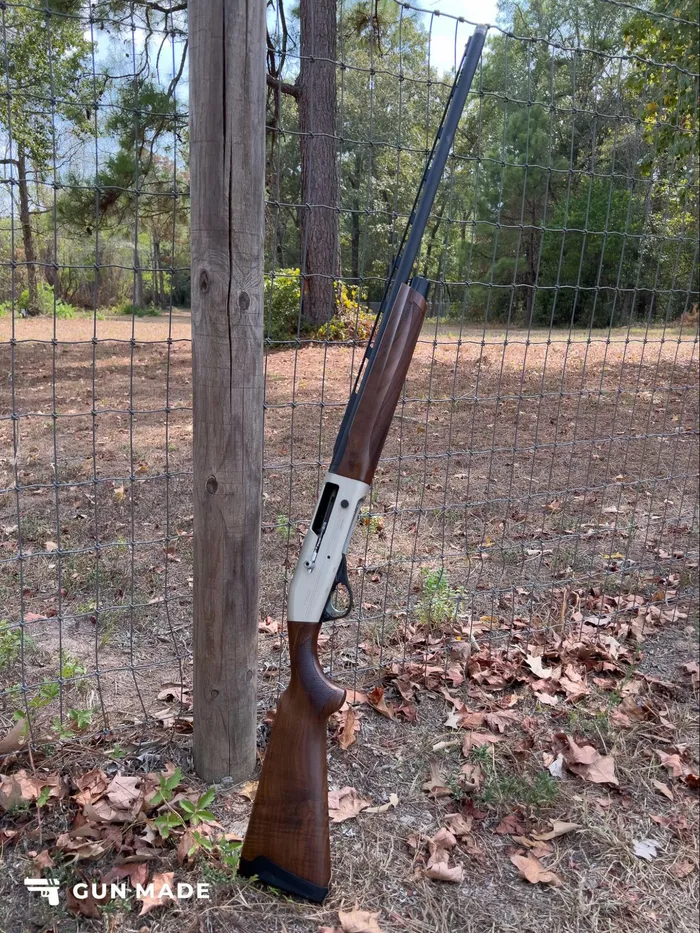 How We Tested
To test the Affinity 3, I took it out for an extended-range session at a local range that offers both skeet and trap shooting. Unfortunately, I discovered the trap range would be down for a while, but the skeet range was good to go. I was able to put 150 rounds down range to test the gun.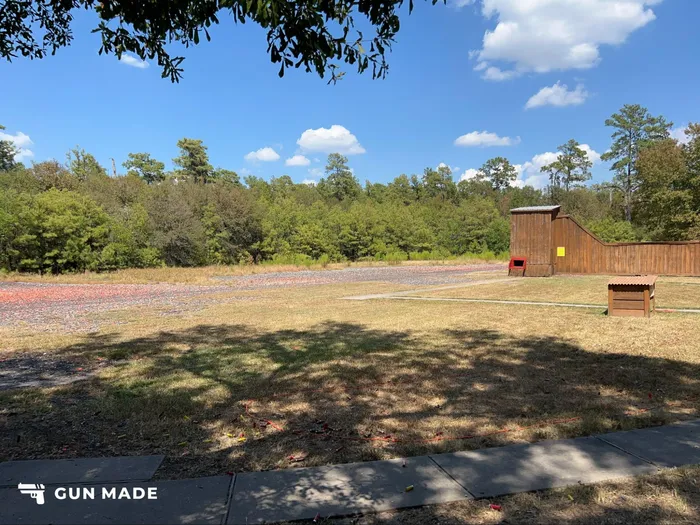 The results were excellent. I was able to knock the clays out of the sky from both high and low houses. Even when I allowed the clays to get some distance from me, the gun could easily hit them.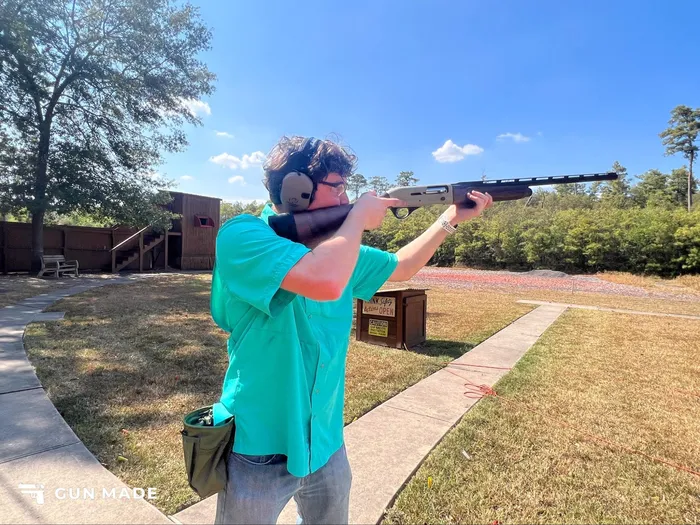 Ammo Used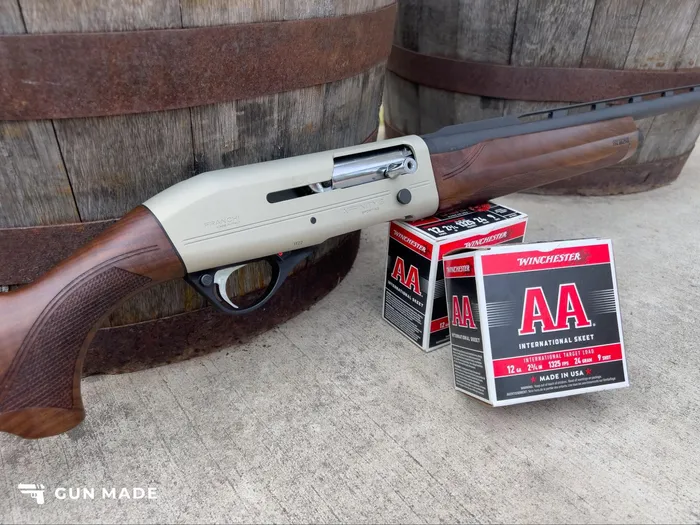 A special thanks goes to AmmoMan for providing the ammunition for this review. AmmoMan sent us some Winchester AA InterNational Target Ammunition. The Affinity 3 ate the shells like a champ!
Reliability
The Affinity 3 functioned flawlessly for me. I didn't have a single hiccup out of the 150 rounds during my time with the shotgun.
I had zero issues with loading, feeding, or extracting.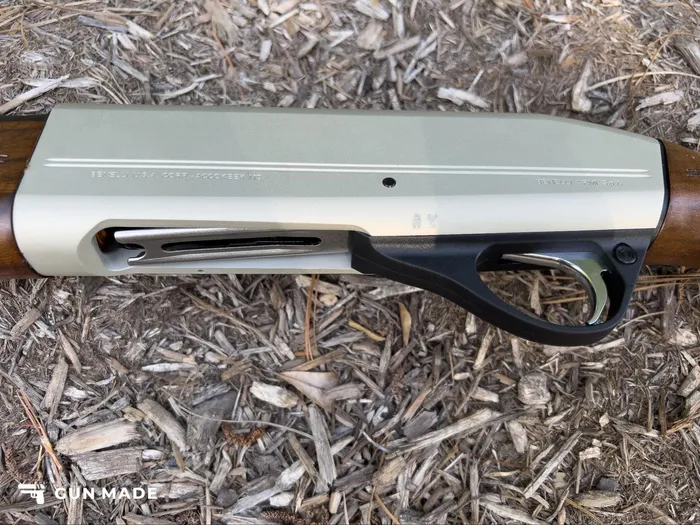 Accuracy
The Affinity 3 is a fine shooting shotgun. The gun patterned very well, and I consistently hit the clay pigeons on the skeet range.
I am not a professional skeet shooter by any stretch, but my results were good, and the Affinity 3 certainly outshoots my skill with a shotgun.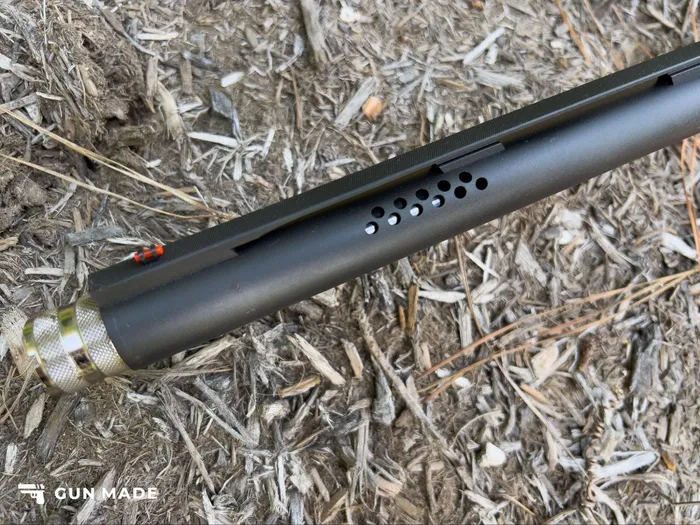 Overall Feel
The feel of a firearm can make or break a gun. I have shot plenty of guns others loved, but that wasn't right for me. The Affinity 3 is one of those guns that felt right for me.
It is lightweight enough not to fatigue the shooter during an extended shooting session. Despite the lightweight nature of the gun, it also has a substantial, high-quality feel and absorbs the recoil produced by 12-gauge target loads very well.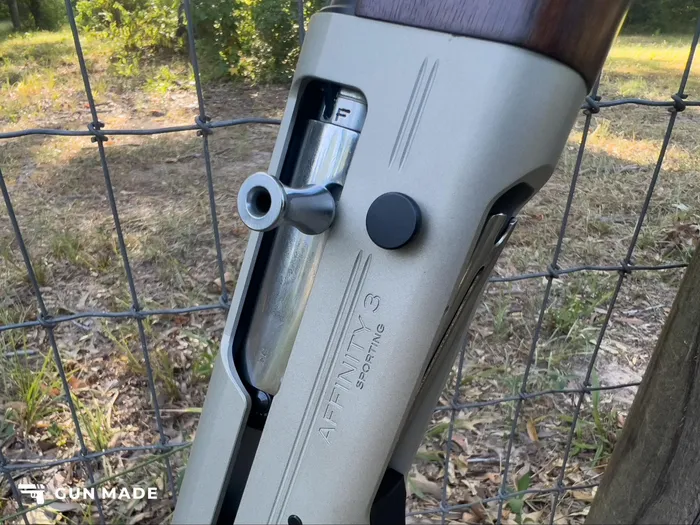 The Affinity 3 pointed naturally, and setting up on the clays and tracking them from high and low houses felt natural.
Features
TSA Recoil Pad
The integrated TSA Recoil Pad is one of my favorite features of the Affinity 3. Anyone who has shot 12-gauge shotguns knows they can be very stout recoiling firearms. Anything to help mitigate that recoil is welcome.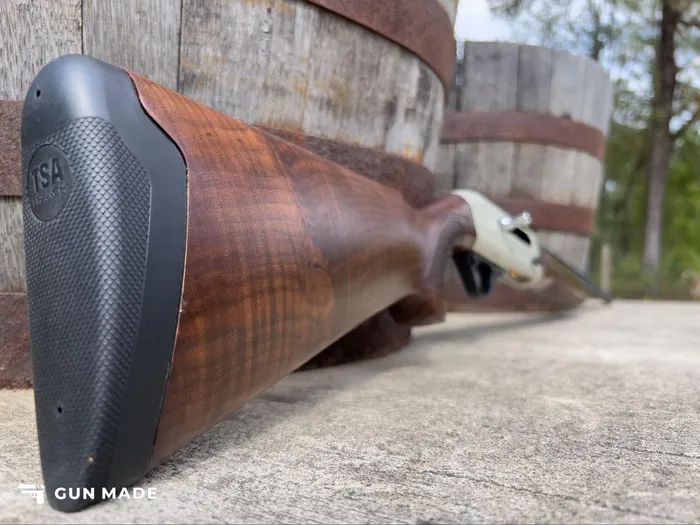 I expected to have a sore shoulder at the end of my range day. Instead, I was pleasantly surprised to discover the felt recoil was negligible, and I avoided a sore shoulder. This by itself makes the TSA Recoil Pad a winner in my book.
Inertia Driven
There are two types of semi-automatic shotguns: gas and inertia-driven. Both types of shotguns have their benefits. Franchi uses an inertia-driven design with the Affinity 3 and is a selling point for the gun.
Inertia-driven shotguns are very reliable, even in harsh conditions. They are also easy to disassemble and perform maintenance on.
Since Benelli owns Franchi, they benefit from Benelli's long history of manufacturing inertia-driven shotguns, and the result is a very high-quality firearm at an attractive price.
Evolved Ergonom-X & Omni Stock Adjustable Fit
Franchi wanted to ensure that the Affinity 3 and others were as comfortable as possible for users to shoot. To this end, they researched common shooting positions to create an ergonomic stock that would offer optimal comfort and efficiency to the shooter.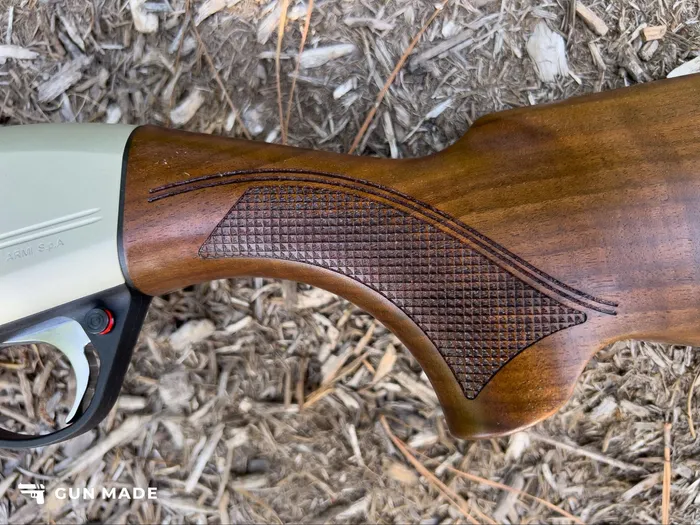 Score Card
Reliability (10/10)  
The Affinity 3 had zero issues during my time with the gun. Every shell was loaded and extracted without issue.
Ergonomics (10/10)
The Affinity 3 fit me like a glove. I don't think I have ever shot another shotgun that I liked the feel of as much as I did the Affinity 3.
Customization (9/10)
The Affinity 3 can use most Benelli M2 parts. This means there is solid aftermarket support for the Affinity 3.
Appearance (10/10)
Have I said how good this shotgun looks? It looks great. If the looks of the Affinity 3 Sporting are not your cup of tea, you are still in luck. Franchi makes several Affinity 3 models, and you can pick one that fits your needs or desires.
Value (9/10)
The Affinity 3 is not the most expensive shotgun you can buy, nor is it the cheapest. Benelli and Stoeger, Franchi's sister brands, make more expensive and cheaper shotguns that do what the Franchi does. The Affinity 3 is closer to Benelli than Stoeger in build quality, while the price stays very affordable.
Accessories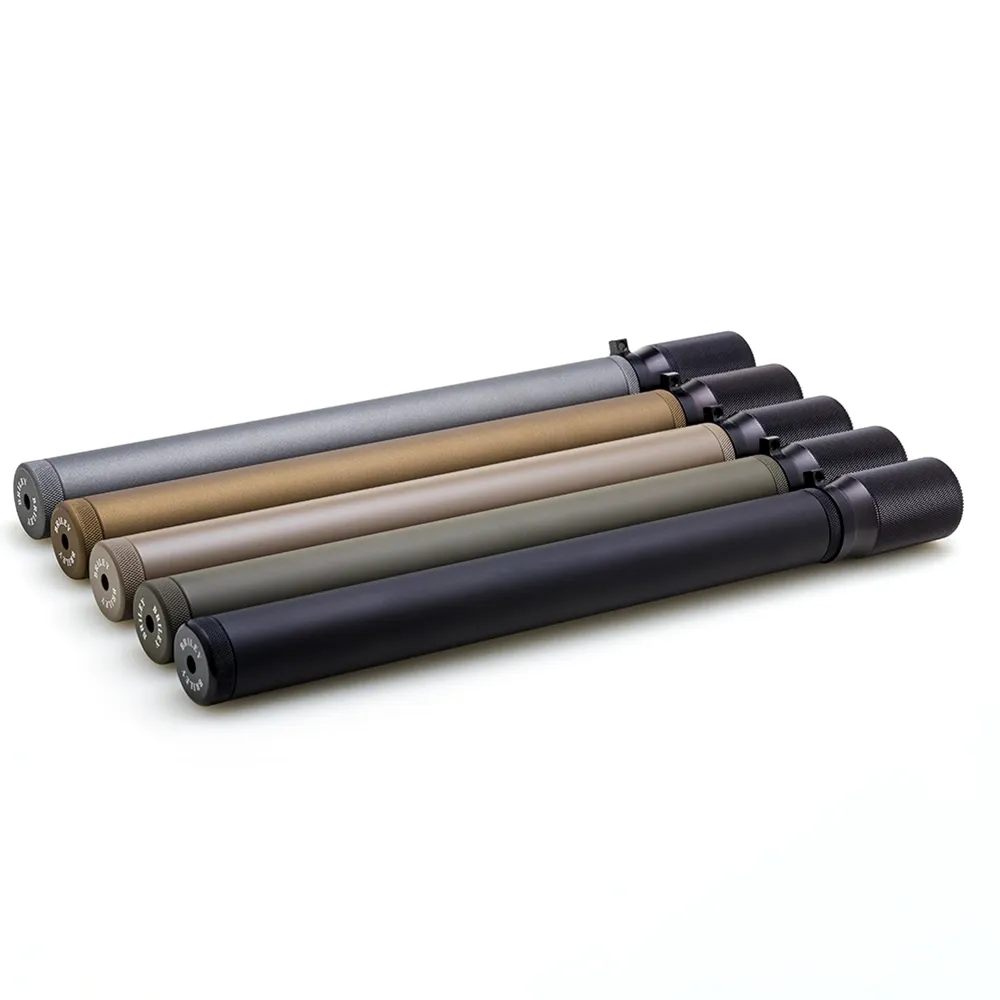 A magazine extension for your shotgun is a must for some shooters. Briley has built a name for itself by manufacturing quality parts for shotguns. The Briley magazine extension for the Affinity 3 is an excellent way to add shells to your load without decreasing reliability.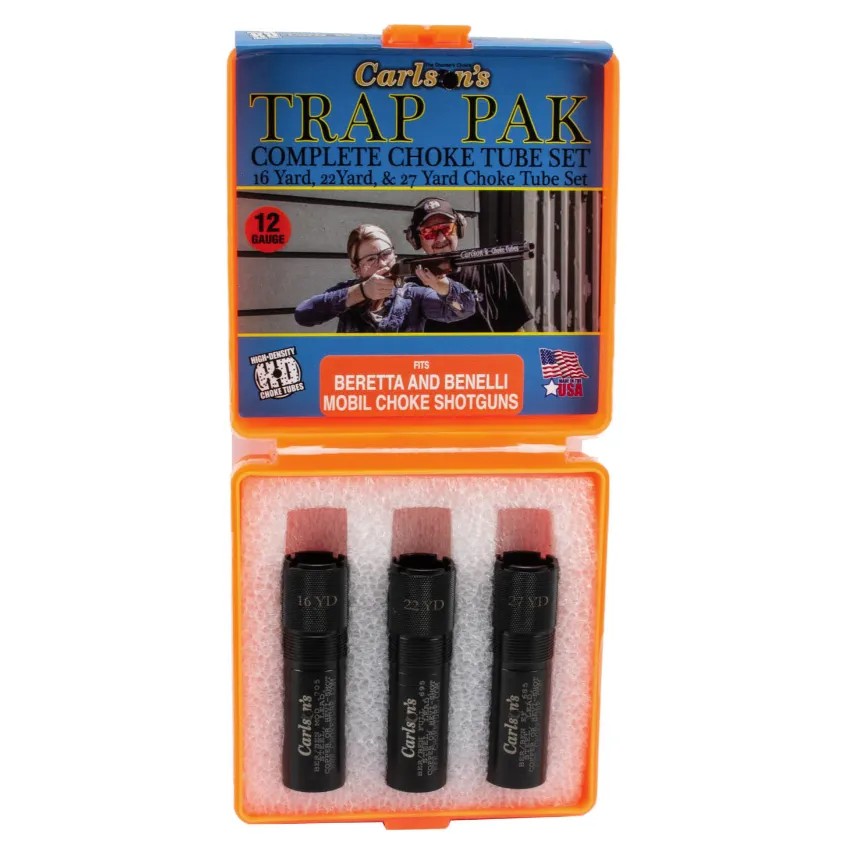 Choke tubes are essential to getting the best performance from your shotgun. To get the best results from your shotgun, select the best choke and loads for the activity you plan to participate in.
The large aftermarket for shotgun chokes lets you try many different offerings to find the one that suits you best, and Carlson's makes some great options.
Alternatives

The Benelli M2 is one of the top shotguns available. It's an inertia-driven shotgun like the Affinity 3 and is available in several configurations. It is known for being a durable shotgun and has a long history of proving its reliability.
There are a lot of other Benelli shotguns I could have selected for alternatives too. If you want an inertia-driven shotgun but have a few more dollars to spend, check out Benelli's deep catalog of shotguns, including the Super Black Eagle & ETHOS Sport, to find the one that best suits your needs.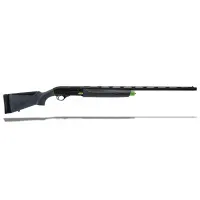 The Beretta A300 Ultima Sporting directly competes with the Franchi Affinity 3 Sporting. One of the most significant differences between them is that Franchi uses an inertia-driven system, and Beretta uses a gas system. This distinction is enough to help many shooters choose which shotgun they want.
Beyond that, the A300 Ultima is a solid shotgun. It is known for being well-built, reliable, and accurate. Many models of A300 are available, so if you want an A300, you can find one that suits your needs.

Stoeger is another company under Benelli's umbrella that makes quality shotguns. Stoeger shotguns are, basically, Benelli's budget line.
They are quality inertia-driven shotguns at a price point that enables more people to participate in the sport of shooting and exercise their Second Amendment rights. Gun Made has a first-class review of the Stoeger M3000; check it out.
Conclusion
The Franchi Affinity 3 Sporting is an excellent shotgun. Before getting my hands on the Affinity 3, I knew of Franchi but didn't know how its quality would compare with offerings from Beretta, Benelli, and others.
After spending time with the Affinity 3, I can confidently say that Franchi and the Affinity 3 compare very well.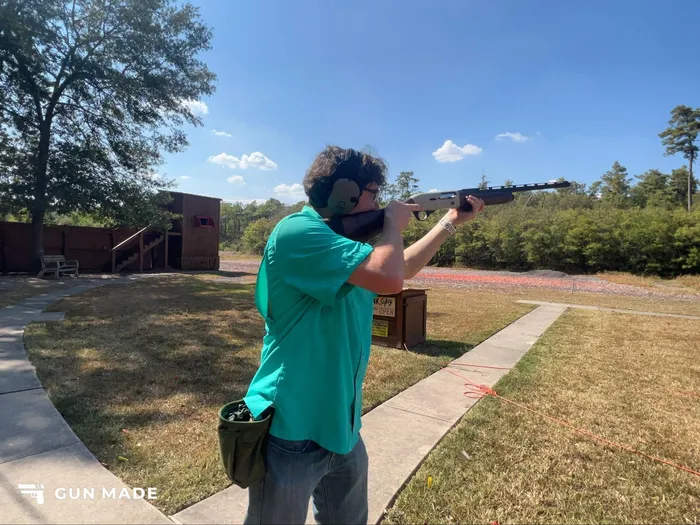 The Affinity 3 Sporting is a real beauty of a shotgun and performs at a level that justifies the attention the shotgun receives. If you are in the market for a quality, semi-automatic shotgun that can knock clays or game birds out of the air, look no further than the Affinity 3 Sporting.
Do you have some thoughts on the Franchi Affinity 3 or have a question? Leave a comment below or find us on your favorite social media platform and hit us up there.
Explore more