12 Best Semi-Automatic Shotguns [2023]: Reviewed & Tested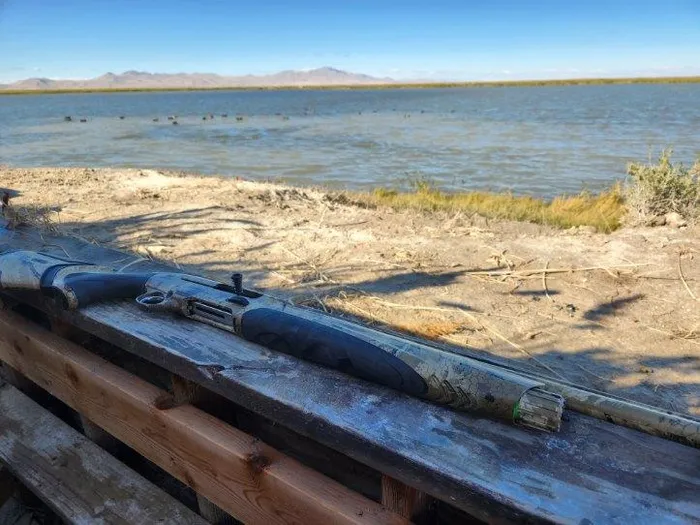 12 Best Semi-Automatic Shotguns [2023]: Reviewed & Tested
Introduction
Looking for the perfect semi-auto shotgun to level up your hunting game? 
You've come to the right place! With an abundance of options on the market, choosing the right one can feel as tricky as nailing a fast-flying bird. 
Fret not, fellow hunters, because we've got your back. We've scoured the market, tested, and reviewed well over a few dozen semi-auto shotguns to present you with the ultimate list of top picks. Say hello to speed, reliability, and absolute shootability!
Join us as we explore the leading semi-auto shotguns, from turkey hunting wonders to trap shooting titans. We'll reveal our top choices for best value, overall winner, and the best under $700. Trust us, there's a semi-auto shotgun tailored to your needs, just waiting to be discovered.
But wait, there's more! Along with our fabulous list of top-notch shotguns, we'll also provide you with a comprehensive buyer's guide to help you make the smartest choice for your arsenal. 
Plus, we'll tackle some of those burning questions that keep you up at night – from John Wick's weapon of choice to the real benefits of a semi-automatic shotgun. So buckle up, and let's get started!
Best Semi-Automatic Shotguns & Recommendations
I'm proud to offer up this list of semi-automatic shotguns below that can be considered as some of the best in the market. Along with a short review, I'll give some of the pros and cons of each model to help you make a decision that you won't soon regret.

Specifications
| | |
| --- | --- |
| Caliber | 12 Gauge |
| Stock | Synthetic w/ Realtree Max-7 Camo |
| Weight | 7.4 Pounds |
| Length | 53 Inches |
Pros & Cons
Pros
Effortless shooting experience

Minimal recoil

Crisp trigger pull
Cons
Gas components require frequent cleaning 

Takes some muscle to secure the front

Pricier than similar firearms
The Beretta A400 Xtreme Plus emerged as a workhorse hunting shotgun during our review, demonstrating a blend of robustness, reliability, and functional excellence. As we ventured into field testing amidst adverse weather conditions, the A400 consistently performed without a hitch, cycling through around 350-400 shells.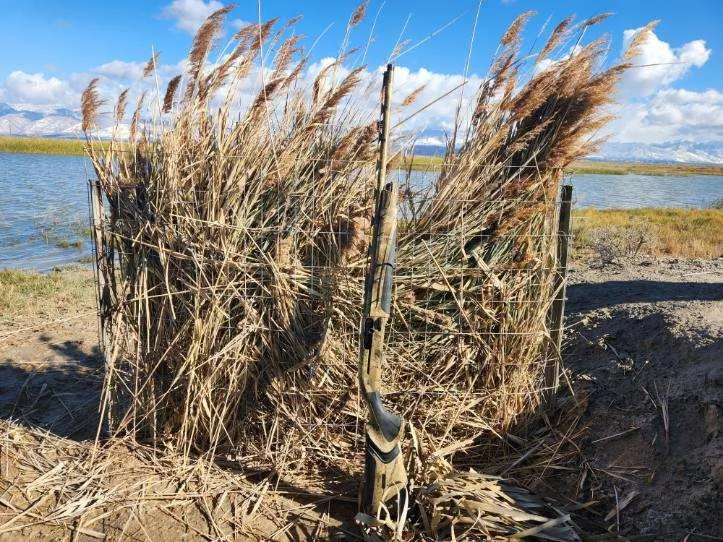 The shotgun exhibited a remarkable resilience against the elements, continuing to function seamlessly in rain, sleet, and snow. We found that even an accidental dunk in muddy water did little to phase the A400, which quickly recovered and continued its smooth operation. The shotgun's durability, combined with its compatibility with a variety of ammunition types, underscored its suitability for challenging hunting scenarios, making it a reliable companion in the field.
Our experience further highlighted the shotgun's accuracy and ease of use. With a selection of chokes provided, we could customize shot patterns, making it notably effective on birds. The Xtreme's tight full pattern proved formidable, ensuring successful hunts. The shotgun's feel was another highlight; it nestled comfortably against the shoulder, facilitated by the Kick-Off stock which significantly absorbed recoil, allowing for tight cheek welds and prompt follow-up shots.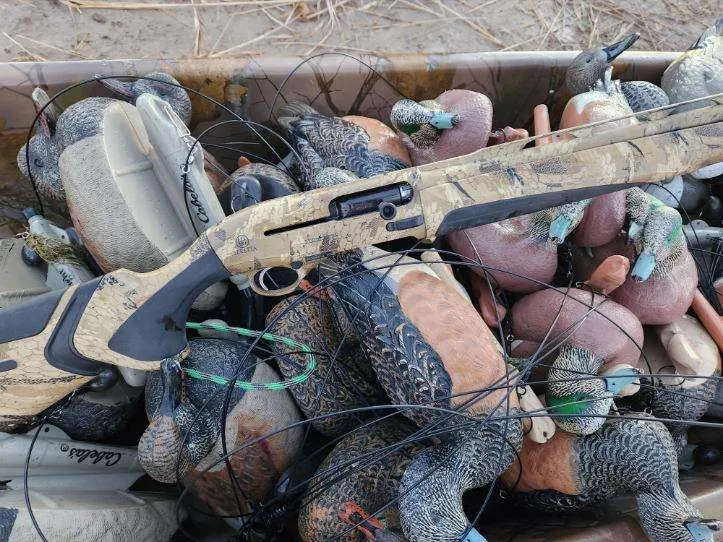 The quality finish not only enhanced the shotgun's appearance but also provided a protective coating against harsh elements like saltwater. Its user-friendly controls, aided by an oversized bolt release and a fantastic trigger, allowed precise shooting, further enhancing our hunting experience.
The A400 Xtreme Plus showcased its rapid cycling ability, a feature we found invaluable during our waterfowl hunting expeditions. The shotgun's quick cyclic rate enabled prompt follow-up shots on fast-moving targets, a feature that shone especially when engaging inbound groups of ducks. The linear recoiling action kept the gun's bead aligned with the target, facilitating quick, accurate subsequent shots.
We also appreciated the shotgun's capacity, with a standard five-round tube magazine, although local laws required a plug to reduce the capacity to three shots. In conclusion, the Beretta A400 Xtreme Plus not only stood as a robust and reliable hunting shotgun but also provided a joyful hunting experience, blending seamless functionality with aesthetic appeal. Through numerous hunting sessions under varying conditions, the shotgun's performance remained consistent, making it a compelling choice for avid hunters like us.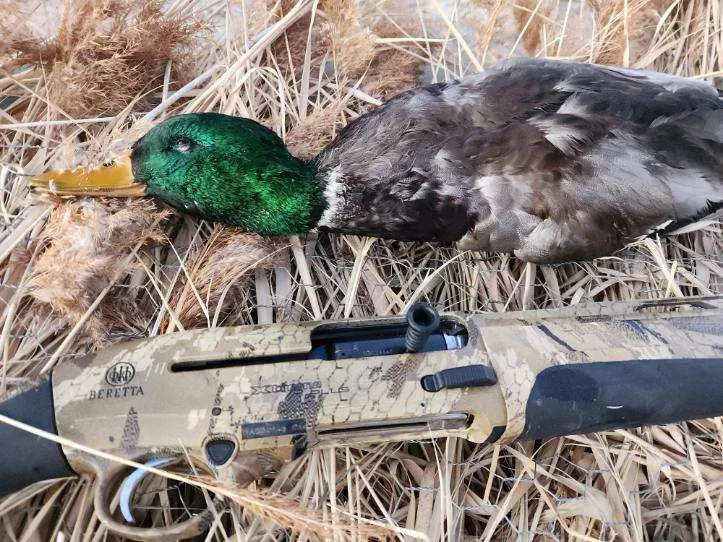 All in all, the Beretta A400 Xtreme Plus is the ultimate semi-auto shotgun for an unforgettable outdoor adventure. And if you're curious about other semi-automatic tactical shotguns, don't worry, we've got you covered there, too.
For more info on our favorite semi-automatic shotgun, check out the full Beretta A400 Xtreme Plus review.

Specifications
| | |
| --- | --- |
| Caliber | 28 Gauge |
| Stock | Walnut |
| Weight | 5 pounds, 10 ounces |
| Length | 48.5 inches |
Pros & Cons
Pros
More affordable than similar wood-based options
Well-balanced for superior handling
Excellent value for your investment
Cons
Lacks refined design for optimal grip
Trigger pull is pretty hefty
If you're searching for a semi-auto shotgun that delivers the most bang for your buck, look no further than the Weatherby SA-08 Deluxe. 
With the appearance of a high-end shotgun at a fraction of the cost, this beauty is an exceptional value. While it has a heavier trigger pull, its performance more than makes up for this minor drawback.
Hailing from Turkey, the SA-08 Deluxe challenges any preconceived notions about the quality of Turkish-made guns in the United States. Don't be fooled by its delicate appearance; this lightweight shotgun packs a punch and is designed to balance perfectly in an adult's hand. Weighing in at just under six pounds, it's easy for nearly anyone to enjoy the semi-auto experience.
Ideal for hunting birds like quail, grouse, and dove, the Weatherby SA-08 Deluxe is user-friendly and ready for action without any fuss. The icing on the cake is its glossy finish, which gives it the classic Weatherby look. With smart checkering on the sleek panels and an elegant grip, this shotgun's appearance is as impressive as its performance.
The Weatherby SA-08 Deluxe boasts an incredibly competitive price, making it a top pick for hunters seeking excellent value in a semi-automatic shotgun. With style and performance that far exceed its price tag, it's an investment you won't regret.

Specifications
| | |
| --- | --- |
| Gauge | 12-Gauge & 20-Gauge |
| Capacity | 4+1 |
| Barrel Length | 30 inches (12-gauge), 28 inches (20-gauge) |
| Overall Length | 51.5 inches (12-gauge), 49.5 inches (20-gauge) |
| Weight | 7.1 pounds (12-gauge) & 6.2 pounds (20-gauge) |
| Finish | Stock: A-Grade Satin Walnut, Receiver: Anodized-White, Barrel: Blued-Matte |
| Grip | Standard |
| Chokes | IC, M, F |
| Sights | Fiber-optic front sight |
| Chamber | 2-¾", 3" |
| Length of Pull | 14.5 inches |
Pros & Cons
Pros
Swings and points very well

Looks great

Inertia-driven action is clean, reliable, and easy to maintain

TSA Recoil pad and porting reduce felt recoil.

Excellent build quality

Oversized controls for easy manipulation
Cons
Inertia-driven action may produce more felt recoil than gas-operated shotguns

The price might be prohibitive for some shooters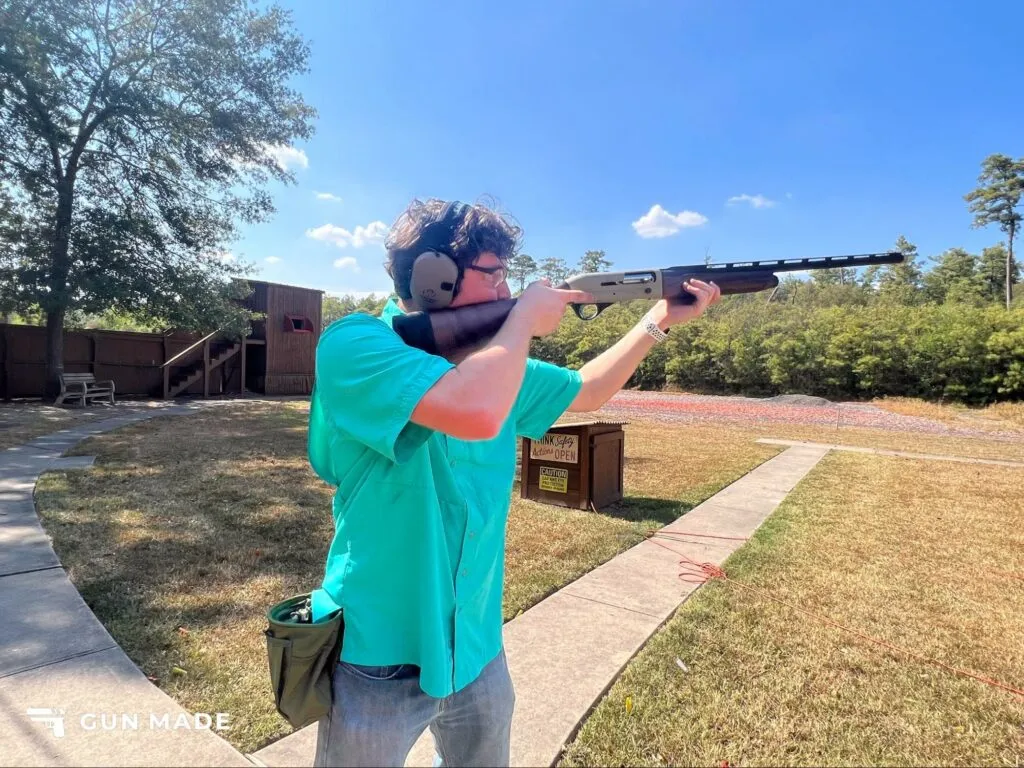 In our experience with the Franchi Affinity 3 Sporting, the shotgun showcased a blend of aesthetic appeal and functional excellence right from the outset. Its aesthetic allure, characterized by a mix of walnut furniture, anodized-white receiver, and blued barrel, garnered attention even before its functionality was put to the test. Our review process involved an extended-range session at a local range focused on skeet shooting.
Throughout this testing phase, the Affinity 3 displayed exceptional performance, effortlessly knocking clays out of the sky from both high and low houses. The ease and accuracy with which we could handle the shotgun during this session underscored the Affinity 3's practical utility, embodying a synergy of visual appeal and operational effectiveness.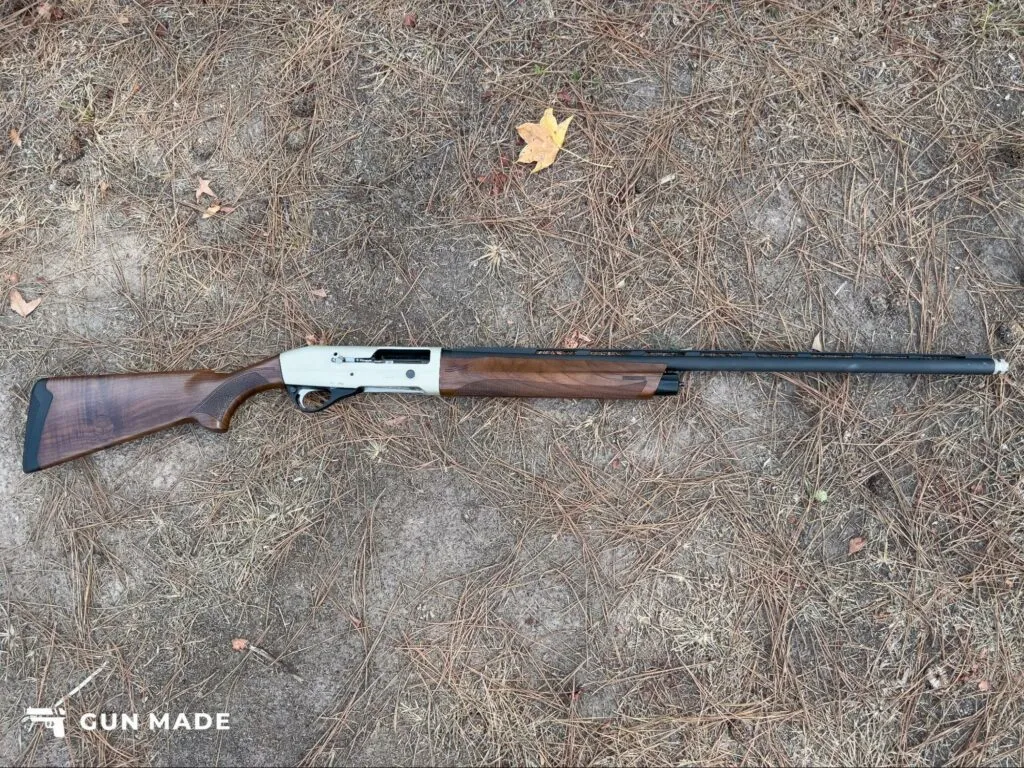 As we delved deeper into the testing, several features of the Affinity 3 stood out. The inertia-driven action, a hallmark inherited from its Benelli lineage, performed flawlessly through 150 rounds, exhibiting no issues in loading, feeding, or extracting. We found the TSA Recoil Pad to be a remarkable feature, significantly reducing the recoil commonly associated with 12-gauge shotguns and ensuring an enjoyable shooting experience devoid of the dreaded sore shoulder aftermath.
The shotgun's lightweight yet substantial feel, coupled with its natural pointability, facilitated intuitive tracking and hitting of clays, making the activity less fatiguing even for a casual shotgun shooter like us. The feel of the shotgun, ease of use, and minimized felt recoil contributed to a positive reviewing experience, reflecting a well-thought-out design.
Furthermore, our review shed light on the Affinity 3's value proposition. It's not merely about aesthetics or the shooting experience, but also the value it delivers in terms of price to capabilities, especially when juxtaposed against higher-priced brands like Benelli. The robust build quality, reliable performance, and the customization potential with Benelli M2 parts underscored the Affinity 3's appeal.
The performance of the shotgun during our review showcased a high-quality firearm that offers a great balance between price and capabilities. This aligns well with the sentiment that if one is in pursuit of a Benelli experience without the associated price tag, the Franchi Affinity 3 Sporting is a notable contender. Our reviewing experience, combined with the shotgun's features and performance, solidifies its position as a commendable choice for individuals seeking a quality, semi-automatic shotgun.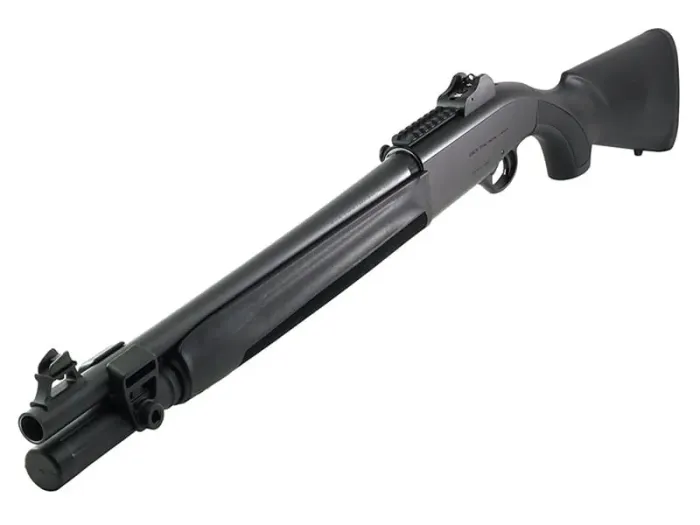 Specifications
| | |
| --- | --- |
| Caliber | 12 Gauge |
| Stock | Synthetic |
| Weight | 6.4 pounds |
| Length | 37.8 inches |
Pros & Cons
Pros
Comfortable, lightweight recoil system
Large, user-friendly control manipulation
Rapid-firing capability for speed enthusiasts
Cons
Later generations can have double-feed issues
Not the most budget-friendly option
Upgrades can be expensive
Earning our honorable mention is the sleek and speedy Beretta 1301 Tactical. 
If you're looking for a quick-shooting shotgun that doesn't compromise on reliability, this is the one for you. Weighing just 6.4 pounds, the 1301 Tactical is suitable for any adult who can handle its weight and impressive firepower.
One of the standout features of this shotgun is the elongated handguard running along the barrel, ensuring a secure grip and added protection with every shot. The robust texturing along the barrel helps maintain your grip, even with the forceful firing system. Tactical reloads become a breeze with these thoughtful design elements.
The Beretta 1301 Tactical's large controls make it easy to manipulate the firearm to your liking. Its oversized handle, while bulkier than some competitors, offers ample grip and contributes to a speedy reload system. If you value rapid-fire performance, this shotgun is an absolute blast to use and will make your practice sessions even more enjoyable.
While it may have a higher price tag than other options and could require costly upgrades, the Beretta 1301 Tactical's performance and features make it a worthy investment for those seeking a reliable, fast-shooting semi-automatic shotgun.

Specifications
| | |
| --- | --- |
| Caliber | 12 or 20-gauge  |
| Capacity | 4 + 1 |
| Weight | 7.1 pounds |
| Length | 49.6 inches |
Pros & Cons
Pros
Exceptional value for the price
Incredible versatility for hunting and shooting
Comfortable handling and ergonomics
Cons
Unimpressive aesthetics
Focuses on durability over additional features
Duck hunters, rejoice! The Winchester Super X4 Synthetic is the perfect semi-automatic shotgun for your waterfowl adventures. 
Offering superb shootability, handling, and performance at a budget-friendly price, this shotgun delivers far more than what you pay for it.
While the Super X4 Synthetic may not win any beauty contests, its modest appearance is easily overlooked, considering the savings. The shotgun is packed with features like a buffer sleeve and spring around the magazine tube, making handling and maintenance a breeze. 
The enlarged bolt handle and bolt release button ensure smooth operation while you're out in the wild.
Slim and easy to maneuver, the Winchester Super X4 Synthetic combines its sleek design with user-friendly features, making it an ideal companion for impromptu duck-hunting escapades. Its versatility and comfort allow you to hunt all day long, returning home with a sense of accomplishment and minimal regrets.
If you're searching for an affordable, reliable semi-automatic shotgun for duck hunting, look no further than the Winchester Super X4 Synthetic. Its performance and ease of use more than make up for its less-than-stellar aesthetics, making it a wise investment for any duck hunter.
Specifications
| | |
| --- | --- |
| Caliber | 20 gauge |
| Capacity | 2 + 1 |
| Weight | 7 pounds |
| Barrel Length | 24 inches |
Pros & Cons
Pros
Significantly more affordable than other semi-automatic shotguns
Budget-friendly choice for turkey hunting
Compact size compared to other turkey hunting firearms
Cons
Potential for malfunction if used improperly
Not as well-crafted as some other turkey hunting options
Unattractive camo color for those seeking a sleeker appearance
For the avid turkey hunter, the TriStar Viper G2 Turkey is an excellent choice. 
This shotgun caters to serious outdoorsmen and delivers a powerful hunting experience. Available in camo and black, the Viper G2 Turkey is ready to tackle anything from the smallest squirrel to the largest turkey.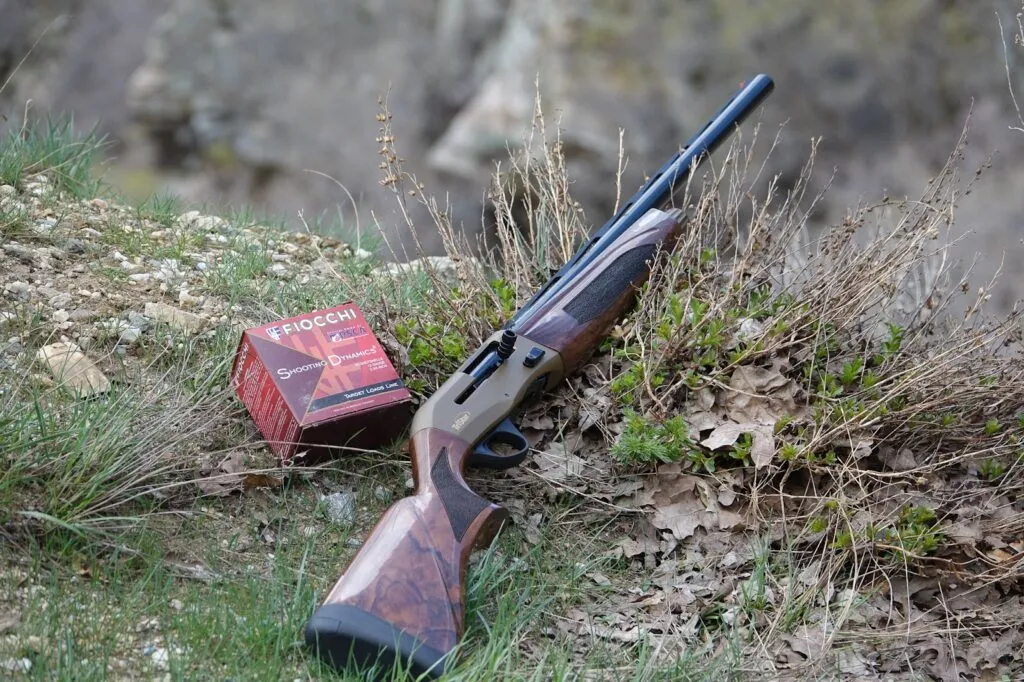 Featuring a soft-touch finish, this shotgun is comfortable and easy to handle while on the move. Its durable design ensures longevity even after years of turkey hunting adventures. Ribbed details provide optimal optics when taking aim at your feathered target.
If a budget-friendly, semi-automatic shotgun for turkey hunting is what you're after, the TriStar Viper G2 Turkey is a top contender. While it may not be as well-made as some other firearms, its affordable price point and solid performance make it a fantastic value. Bag the perfect bird every time with the TriStar Viper G2 Turkey.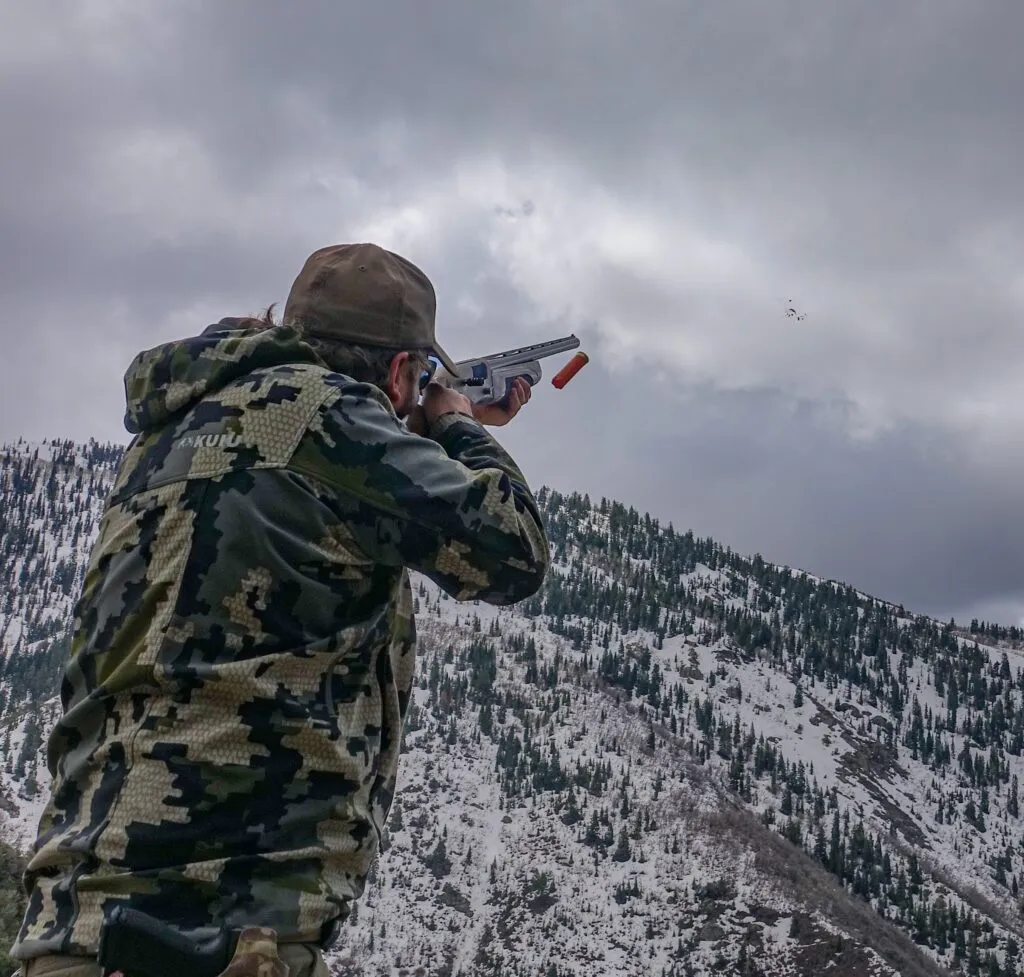 We personally got to test the Viper G2 PRO. Go check out our review for more info on the PRO variant.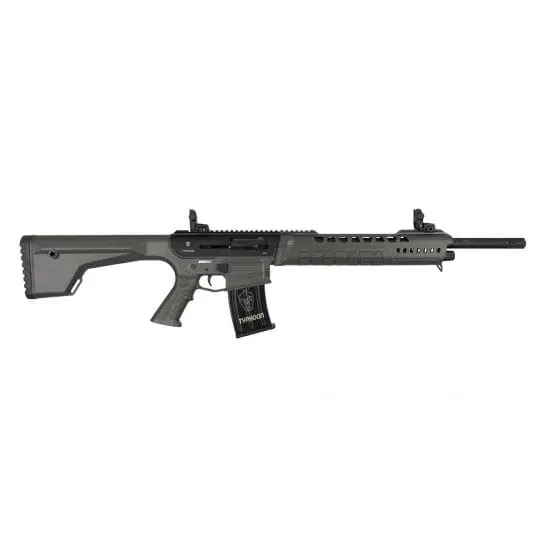 Specifications
| | |
| --- | --- |
| Caliber | 12-gauge |
| Barrel | 3 inches |
| Weight | 12 pounds |
| Barrel Length | 18.5 inches |
| |   |
Pros & Cons
Pros
Stellar performance in the field, especially for hunting small game
Exceptional value for its price and versatility
Constructed from solid aluminum for durability
Cons
Risk of malfunction if used improperly
Limited options for those who prefer variety
May not have the same longevity as pricier alternatives
Our top pick for a budget-friendly semi-automatic shotgun is the Typhoon Defense Industries X12. With a dedicated following and a price tag nearly $300 less than its closest competitors, this shotgun offers an incredible bang for your buck. It boasts the features you need for a successful outdoor adventure, from a polymer lower material to a higher solid metal option that protects the firearm's more vulnerable parts.
The Typhoon Defense Industries X12 is praised for its shooting performance. It fires quickly and is highly effective when you're behind the trigger. Ideal for home defense or hunting trips, this shotgun provides excellent value without breaking the bank.
Sturdy and well-built, the X12 doesn't weigh too much, making it easy to transport from one location to another. Regularly oiling the magazine will ensure smooth operation and extend the life of the system. The 24-inch barrel allows for precise shots from an elevated vantage point, making the Typhoon Defense Industries X12 an outstanding choice for those looking for a reliable semi-automatic shotgun under $700.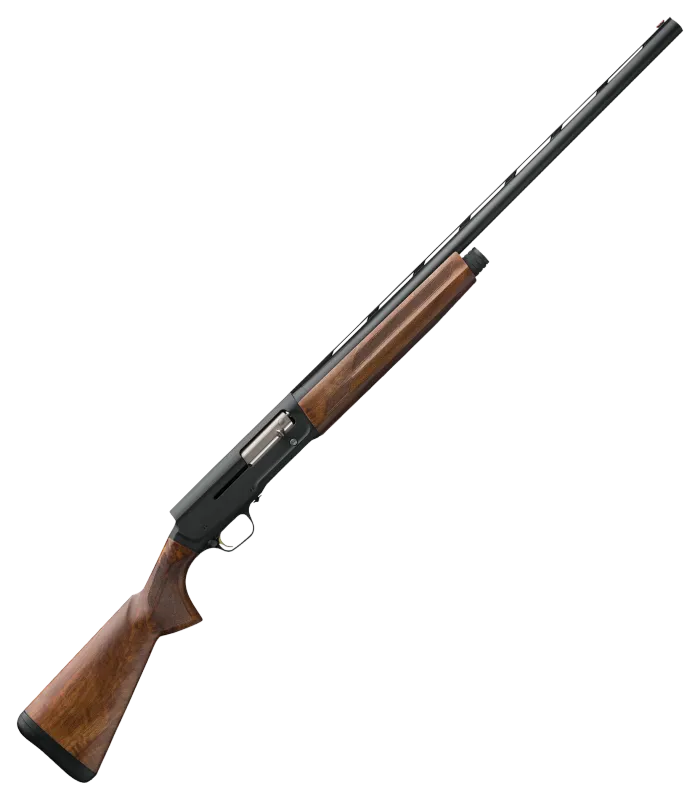 Pros & Cons
Pros
Original humpback design

Speed loading and unloading feature

Ergonomically balanced

Very secure grip
Browning was one of the first to come up with a production automatic loading shotgun, and the new model, the Browning A5 Hunter Semi-auto seems to have improved on that legacy. The original humpback sight design allows you to quickly take aim without having to twist your head to get your sights lined up.
The speed loading and unloading feature is a marvel. Being able to quickly chamber a shell is essential whether you're out hunting or trying to defend your home. The ergonomically balanced design complements both the humpback sights and the speed loading feature, allowing you to be on target at a moment's notice. Add to it the very secure grip and you've got one of the best all-around semi-auto shotgun models in the market.
The downside to all of this though is the hefty price tag. It's a very expensive shotgun, even for a semi-automatic. But if you've got the budget, it'll certainly last you a lifetime. Quite a great model from Browning.

Pros & Cons
Pros
Relatively affordable

Very lightweight

Easy dismantling and maintenance

Front fiber optic sight

No adjustments for different shells
Cons
Rear cross bolt safety

Bolt release button a little small
Arguably one of the best 12 gauge semi-auto shotgun for the money, the Stoeger M3500 Semi-Automatic is relatively affordable. Don't let the price fool you however, as this is certainly a very reliable shotgun. With its lightweight build, it's perfect both for home defense and outdoor hunting.
With an inertia-driven reloading system, it's quite easy to dismantle and maintain. It's a contender for the best semi-auto shotgun for hunting. Its bright fiber optic sight allows the user to aim efficiently, and the wide loading port allows it to shoot 2¾ shells to 3½ inch shells without needing adjustments.
A small nitpick is that the cross bolt safety is located in the rear, making it rather awkward to operate, especially during tense situations. Both the safety and bolt release buttons are also rather small, which can make them easy to miss.
Specifications
| | |
| --- | --- |
| Barrel Length | 18.5 inches |
| Overall Length | 39 inches |
| Magazine Capacity | 7+1  |
| Length of Pull | 14 inches |
| Overall Weight | 7.5 pounds |
| Caliber | 12 gauge 3-inch chambe |
Pros & Cons
Pros
Standard Ghost ring sight

Front tang safety

Extended magazine

Low recoil unless shooting 3½ shells
Cons
Foregrip can be flimsy

Needs constant maintenance
Upon acquiring the Mossberg 930 SPX, we were eager on evaluating its performance and suitability as a home defense shotgun. Our years of ownership and rigorous testing in various settings have cemented our appreciation for this semi-auto tactical shotgun. Its easy handling and out-of-the-box readiness for action were standout features.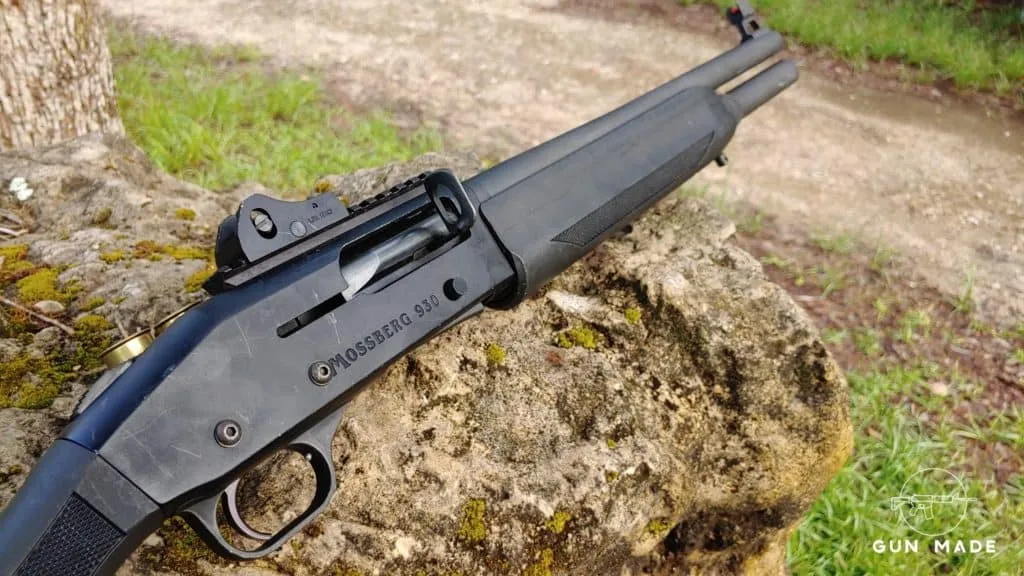 However, we noticed that keeping the shotgun clean, particularly after every 500 rounds, was crucial to maintain its reliability. This aspect of maintenance became a routine part of our experience, ensuring that the 930 SPX was always ready for action whenever needed.
During our extensive testing, we ran a multitude of ammunition types through the 930 SPX, pushing it through over 3,000 rounds over time. The shotgun demonstrated remarkable reliability, cycling through light birdshot and heavier buckshot with ease. However, there was a sensitivity to cleanliness, especially when cycling lighter loads beyond 500 rounds without cleaning.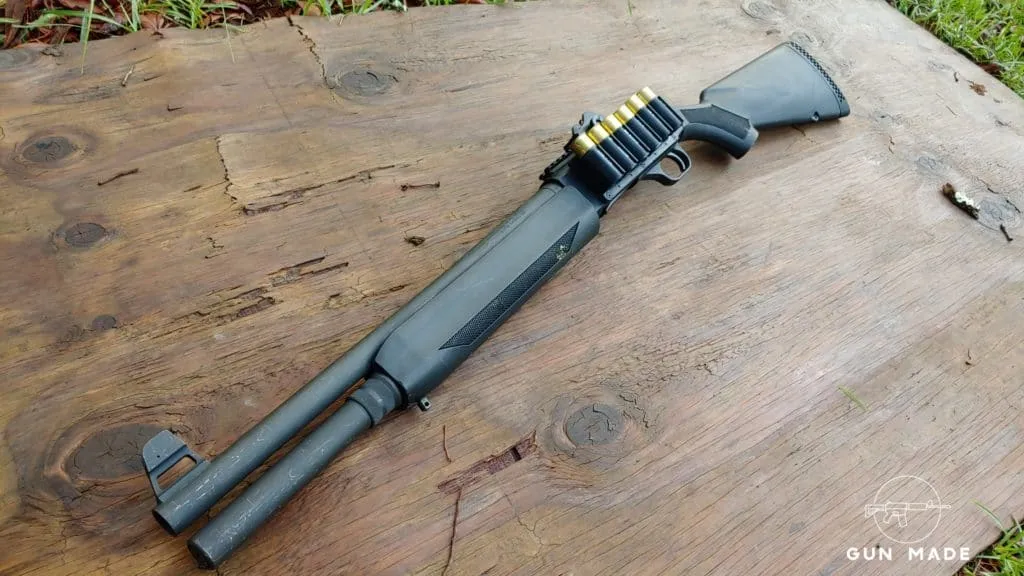 The performance with high-quality buckshot was reassuring, showing no signs of faltering, even with reduced recoil loads. Our experience was slightly tempered with the shotgun's limitation with mini shells and extremely light-powered loads, but this wasn't a deal-breaker as it's a common issue among many semi-auto shotguns.
Ergonomically, we found some room for improvement with the Mossberg 930 SPX. The long length of pull posed a challenge, especially for shorter shooters among us, and we found the bolt release could be enlarged for better accessibility. Despite these, the heavily textured forend provided an excellent grip, making recoil mitigation much more manageable. The ghost ring sights facilitated rapid target acquisition, a feature we found useful in various tactical scenarios. The addition of a red dot optic on the Picatinny rail further enhanced the shotgun's speed and accuracy for follow-up shots, providing a customizable setup that catered to our tactical preferences.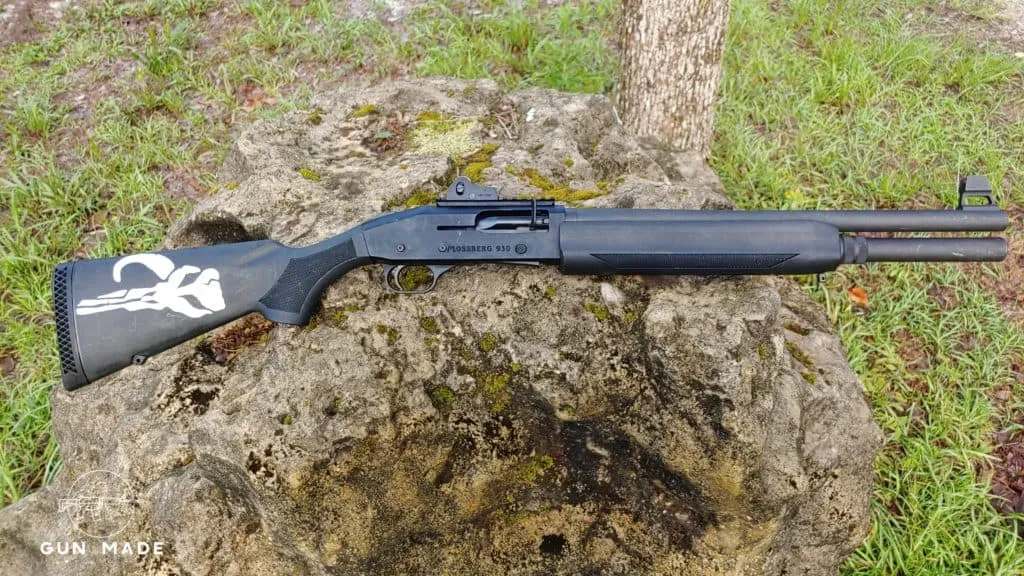 The Mossberg 930 SPX, with its extended magazine tube and reduced recoil, proved to be an appealing choice for us, especially for those new to semi-auto shotguns, seeking a reliable, fast-firing, and low-recoil shotgun for home defense or tactical applications.
See our full Mossberg 930 Tactical SPX review for more info.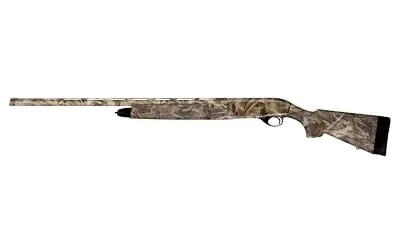 Pros & Cons
Pros
Relatively inexpensive

Lightweight but tough

Reliable hunting gun

Self-cleaning gas operated system
Cons
Prone to corrosion

Can't take 3½ shells

Low capacity

Rather hard to reassemble
Anyone who's ever used a Beretta shotgun will be familiar with the feel of the Beretta A300 Outlander. The relatively inexpensive price point, at least for a semi-auto shotgun, makes it a great entry-level choice.
The lightweight but tough build makes it one of the best semi-auto shotguns available for hunting. It's very reliable and always ready for action. The self-leaning gas-operated system ensures that you get constant performance even through regular use.
That said, the coating leaves a bit to be desired. Unless you hand oil the outside as soon as you get it, expect corrosion to happen surprisingly quickly. Another downside is that it can't take 3½ shells, though it handles 2¾ and 3" shells quite well.
There's also the fact that it can only hold two shells in the magazine with an additional one in the chamber. That's fine for hunting, but for either home defense or clay shooting, you may want to look into one with a bigger magazine. You can remove the limiter to get an additional shell inside the magazine barrel, but that's only when you're using 2¾ shells.
The last minor complaint is that it's a bit tricky to reassemble. The disassembly is easy, as it's got only four main parts, but putting it back together will require a bit of getting used to.

Pros & Cons
Pros
Very secure grip

Exceptional balance

Performs well in all conditions

Well-designed stock and padding reduce recoil

Very simple disassembly and assembly
Cons
Can't take 3½ shells

Quite pricey
When it comes to shotguns, Benelli is certainly in a class of its own. The gunmaker's shotguns are considered to be top of the line, and usually with a price tag that reflects it. The Benelli M2 Field certainly lives up to the reputation.
With its patented grip design, you're sure to get a very secure handle on the gun whether in wet or dry conditions. It's very well balanced, making this gun feel lighter than it actually is, which is great when you're lugging this around when hunting. Speaking of which, the Benelli M2 Field performs very well even in harsh outside conditions. It certainly is a great hunting shotgun.
The patented recoil pad along with the well-designed stock reduces the amount of recoil that you would expect from an inertia driven auto loader. The maintenance, not that it needs much, is also quite easy with a simple disassembly and reassembly process.
A downside though is that it can't take 3½ shells, but if that doesn't bother you, it can take 2¾ and 3" shells very well. It's also quite expensive, which is expected of a Benelli, you can easily consider it as the best semi-auto shotgun for the money.
How We Chose our Top Picks
Selecting the top semi-automatic shotguns isn't a random process. We carefully evaluate and test each shotgun, considering several key factors. The most critical aspects include price, design, shootability, accuracy, and reliability. 
Additionally, we compare how each semi-automatic shotgun stacks up against similar options on the market, pinpointing the winner amongst shotguns suited for various purposes.
We also talked with others who tested these guns to determine which products shouldn't make the cut, cross-checking our findings to ensure that the semi-automatic shotguns featured on our list represent only the best of the best. By thoroughly consulting multiple sources and carefully considering each firearm, we provide you with reliable and well-researched recommendations.
Buyer's Guide for Semi-Auto Shotguns
If you're considering investing in a semi-automatic shotgun, there are several factors to take into account. 
We have compiled a list of key aspects to consider before purchasing the perfect semi-automatic shotgun for your needs. Whether you're a first-time buyer or looking to add another shotgun to your collection, these factors are important.
How to Pick the Best Semi-Auto Shotgun
Selecting the ideal semi-automatic shotgun involves more than just picking a firearm that looks good or shoots straight. You need a well-rounded combination of features to find the perfect weapon for your needs, whether you're hunting or defending your home.
Here are a few critical factors to consider when choosing the best semi-automatic shotgun:
Price
Length
Weight
Caliber
Stock
Budget
One of the first things that you should consider when buying a shotgun is how much you can afford to spend. Let's face it, semi-auto shotguns are expensive. Even the cheapest ones will cost more than most pump action shotguns. The high price does come with an advantage though, as the semi-auto allows users to continuously fire shells at a fast rate. For hunting, this means a better chance of getting a kill, and for home defense, this means a faster means of eliminating threats.
Finding the best budget semi-auto shotgun means balancing the price and the features. Set a limit on how much you're willing to spend. If you can't find one that you can afford, consider getting a used one, or go for a pump action instead.
Gauge
A shotgun's caliber is measured in gauges. The lower that number, the more powerful the shotgun. This is important because not everyone can handle the recoil of a 12 gauge shotgun, though modern semi-auto design has somehow found a way to compensate for this.
The smallest gauge legally available in the US is the 10 gauge, though it has since fallen out of favor. On the other side of the spectrum is the 28 gauge shotgun, which is probably the caliber that still has the strength to still be considered a shotgun, but effective only in short ranges.
The most common gauges available are the 12 gauge and the 20 gauge varieties. All gun stores will have both types of shotgun gauges in stock.
The Stock
A stock that nestles comfortably on your shoulders while aiming is essential if you want to be able to shoot at your target with any accuracy. An ill-fitting stock not only affects your aim, it can cause considerable pain in your shoulder after using the shotgun.
No one standard stock will fit everyone, so be sure to test this out when you're shopping around for a shotgun. It's also important to note that most stocks can be modified to suit the needs of different gun owners.
Barrel Length
Although this detail doesn't really affect the effectiveness of a semi-auto shotgun, it can still be something to consider. If you're going to be using the weapon for home defense, a long barrel may prove to be a hindrance, as it causes it to be unwieldy in confined spaces. If you're going to be using the gun for hunting, then this won't matter, but if it's for protection try to look for models that have shorter barrel lengths.
Loading System
Semi-auto shotguns come in two different loading systems, either gas or inertia-driven. The gas-driven loading system uses the expansion of gases produced when firing a cartridge to load the next shell. This action reduces the recoil of the shotgun leading to a more balanced and easily controllable aim.
The downside to this is that carbon residue builds up inside the shotgun's chamber, requiring owners to constantly maintain it or risk a jam. Add to the fact that gas-driven semi-auto shotguns have more moving parts, cleaning can become quite a chore.
Inertia-driven semi-autos, on the other hand, use a recoil spring that is compressed during firing to load the next shell. This eliminates the buildup of gunk, thus reducing the amount of maintenance required. A huge downside though is that inertia-driven shotguns have a rather substantial recoil.
If you're trying to choose which is the best autoloading shotgun is for you, you're going to have to choose between constant maintenance and a more noticeable recoil.
Taking these factors into account will help ensure you pick the best firearm for your needs.
Think about your preferences for a shotgun and consider the intended use of the weapon. Avoid making a purchase without thorough consideration.
Testing Before Buying
One of the best ways to know if a semi-auto shotgun is enough for your needs is to test it out before committing to the purchase. You may be offered the best semi-auto shotgun on the market but if you can't use it effectively, it wouldn't really matter.
If the gun store doesn't have a testing area, they can usually recommend a gun range that offers the model that you want to test out. Go and fire off a few rounds and see if It feels right. Don't be afraid to ask for the opinions and suggestions of those in the range with you. There's a good chance that they can offer helpful advice.
Pros of Semi-Automatic Shotguns
There are many advantages to owning a semi-automatic shotgun. These factors may convince you that it's the right choice for your firearm needs. Consider these benefits to determine if a semi-automatic shotgun is the right fit for you.
Benefits of semi-automatic shotguns include:
Faster shooting speed
Effective recoil action, suitable for home defense
Improved weapon stabilization
These features make semi-automatic shotguns an excellent choice for many individuals.
While semi-automatic shotguns offer a great shooting experience, there are also some drawbacks to consider. Let's discuss some of the cons associated with semi-automatic shotguns.
Cons of Semi-Automatic Shotguns
No product is perfect, and semi-automatic shotguns are no exception. It's essential to weigh the pros and cons to determine if the positive features outweigh the negatives.
Here are the cons of semi-automatic shotguns:
Higher recoil compared to other types of shotguns
Limited ammunition compatibility, making it difficult to find compatible rounds
Heavier weight, making them less maneuverable and more difficult to carry
Magazine capacity restrictions in some states or countries, limiting the number of rounds that can be carried
Now that you've got a good idea of the pros and cons, it's time to decide if a semi-automatic shotgun is the right choice for you and your hunting needs. But before you make any investments, it's crucial to keep in mind that this type of weapon can be dangerous.
To stay safe, take all necessary precautions and educate yourself on the proper handling techniques. Remember, safety should always come first when it comes to firearms. So, make sure you're fully aware of the risks before making any decisions.
Precautions for a Semi-Automatic Shotgun
Whether you have a pump-action or an automatic shotgun, safety measures come first. Nothing should stand in the way of precautions.
Here are a few items you should keep in mind before using a semi-automatic shotgun:
Always keep the firearm pointed away from you
Unload the firearm when not in use
Ensure you know your target and what is beyond it
Pick the ideal ammo for your weapon
It's critical to remain aware as you utilize this firearm. 
A firearm is no joke. Ensure you have the proper safety measures in mind before heading out on the hunt. Even the best shooters can fall victim if they are unsafe.
What's the Best Way To Use a Semi-Automatic Shotgun?
There is more than one way to put a semi-automatic gun to use. It will act as a way to hunt, but there is more purpose to this option beyond that singular use.
Here are the best ways to use a semi-automatic shotgun:
Clay shooting for fun
Hunting small animals, especially waterfowl and turkey
Home defense
It's a versatile product that will come in handy for many purposes.
You can have a semi-automatic that remains at home for protection, or you can bring one out to go hunting for waterfowl. The selections are endless for this practical shotgun variety.
FAQs
Is a semi-auto shotgun worth it?
If you want to reduce the recoil in your shotgun, the semi-automatic version is worth it. It's fast and has excellent shootability, ensuring a user can get off multiple rounds in a few seconds. If you want to do fewer adjustments yourself, a semi-automatic firearm is worth additional money.
What shotgun did John Wick use?
Many assume John Wick would use something like a magazine-fed shotgun, but he's more straightforward than that. 
John Wick utilizes a Kel-Tec KSG Pump Action Shotgun in the first move to get the job done. He also uses a variety of additional methods to take down his enemies.
Are semi-automatic shotguns reliable?
Semi-automatic shotguns have come a long way since their first inception. Nowadays, they are some of the most reliable weapons on the market. They are becoming standard selections for serious individuals such as law enforcement and the military. They are reliable and will hit the proper targets with proper effort.
Conclusion
There are many excellent semi-automatic shotguns on the market, each with its own perks. Overall, the Beretta A400 Xtreme Plus is the overall best selection. It's simple to use, offers a crisp trigger pull, and has minimum throwback. Although it's a little expensive, it's worth the additional investment if you can spend a little more on your firearm.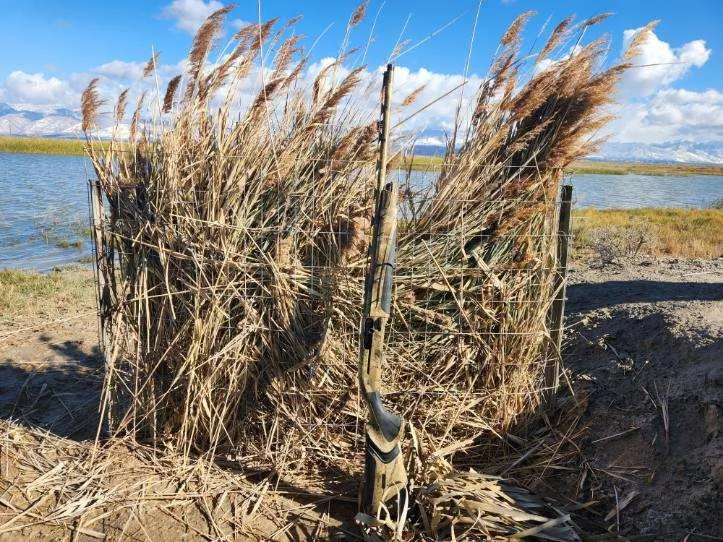 Whether you're hunting for the best short-barreled or high-capacity shotgun, there is a choice for you. We think these options stand out as the best for semi-automatic options. It's possible to save money and access quality features on your semi-automatic shotgun. 
What do you think? We'd love to hear from you in the comments below! Whether you have a question about a firearm or a comment on something we said, leave it, and we will respond as soon as possible. We can't wait to hear from you!
Explore more