Freedom Ordnance FX-9 Review: A Powerful and Versatile PCC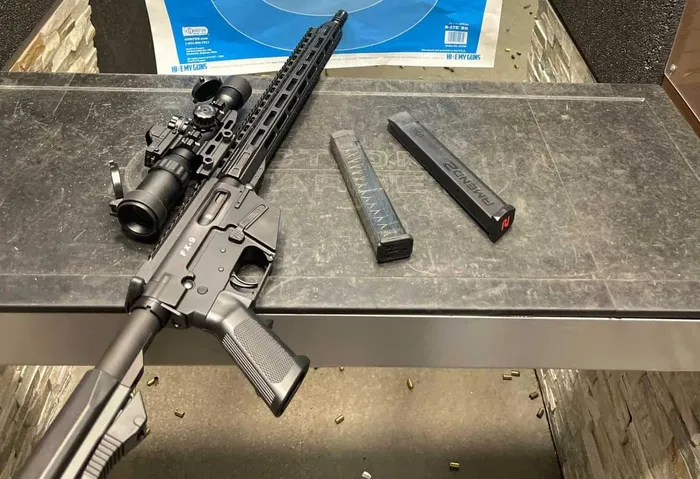 Freedom Ordnance FX-9 Review: A Powerful and Versatile PCC
Introduction
These days, seemingly more than ever, we need companies that stand with and back the Second Amendment unapologetically.
Freedom Ordnance is one of those companies. "Shall not be infringed" is the core belief at the heart of their mission…it even says so right at the bottom of every page on their website.
The FX-9 (Freedom Xtreme-9mm) Carbine was designed with modularity in mind to allow the shooter to build it exactly as they want.
Today, we're going to be reviewing the 16-inch model with stock.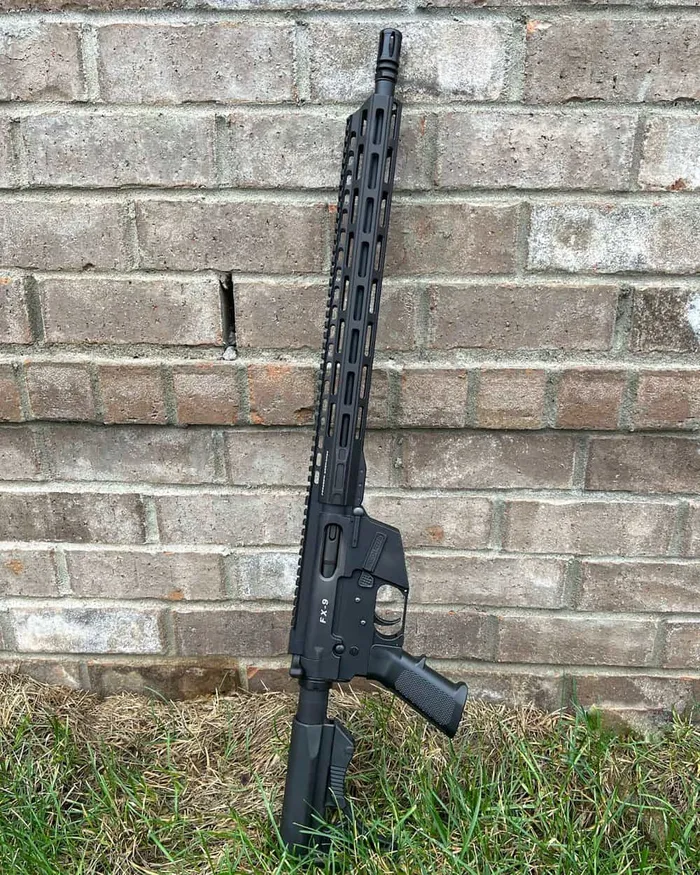 Freedom Ordnance FX-9 Review
Specifications
| | |
| --- | --- |
| Caliber | 9mm |
| Capacity | 32+1 Rounds |
| Action | Blowback |
| Mag Type | Glock |
| Barrel Length | 16 Inches |
| Twist | 1:10 |
| Overall Length | 31.5 Inches |
| Weight | 6.1 Pounds |
| Upper & Lower Receiver | Billet Machined Aluminum Alloy with Anodized Finish |
Pros & Cons
Pros
Accurate and reliable

Accepts many AR-15 accessories

Fun to shoot with low recoil

Made in the USA
Cons
No backup iron sights

Not ambidextrous
Shooting Time
Reliability
The FX-9 comes with one 32-round ETS Glock style mag to give you plenty of rounds to mag dump with.
My concern was how many issues I've had with ETS mags in the past. I can't even count how many different 9mm carbines have jammed up while I tried running ETS mags with them.
To give them another fair shot, I didn't ditch the magazine right away and decided to load it up out of the box. To my surprise…I had zero issues with it.
Actually, I had zero issues with any magazine or ammo I used. 200 out of 200 rounds went down range with no problems.
Accuracy
I almost always conduct my first round of testing at one of my local indoor ranges, since I get the firearms transferred there. I just so happened to have one of my LPVOs in my range bag, so I threw it on and let the bullets fly.
As expected, the 25-yard indoor range was a piece of cake once I dialed in my optic. I also took it outdoors on a 50-yard range and was quickly nailing 6-inch gongs consistently.
I'm sure I could have pushed them out further, too, if I had the space.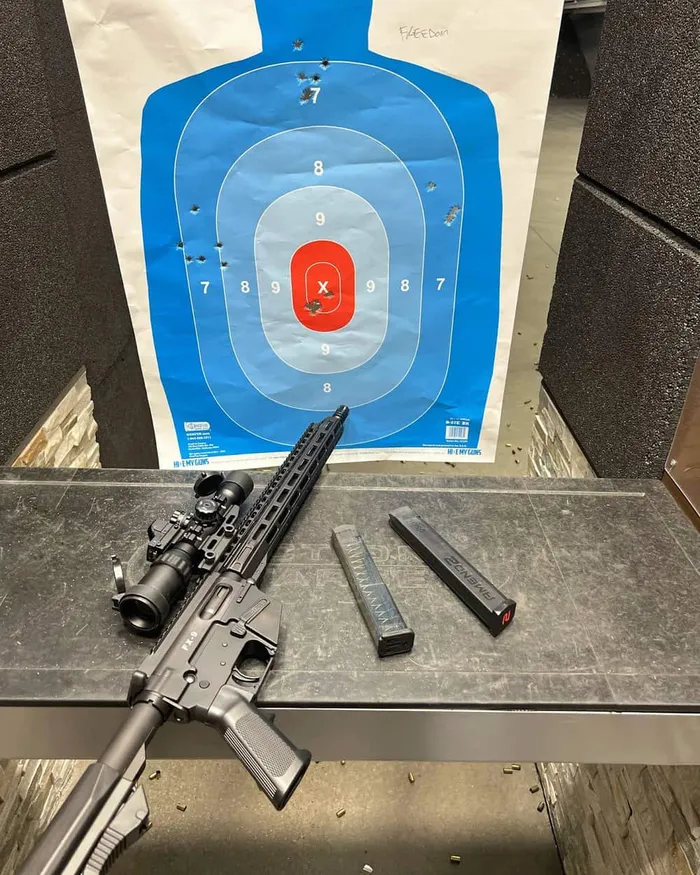 Overall Feel
This model weighs in just over six pounds, unloaded.
With the handguard and rail extending the length of the barrel, it gives you a nice sturdy feeling. I think if Freedom Ordnance had simply upgraded the A2 pistol grip to even a cheap Magpul one, it would have helped the gun feel even better.
Features
Rail System
The free float rail system gives you many accessory options with all of the M-Lok slots and top Picatinny rail space.
As I mentioned above, it also adds to the overall feel of the gun, giving it a more upgraded feel. Being a free-float rail, it helps with accuracy, which is always a welcomed aspect.
I do wish there were some backup iron sights installed, but those are a cheap addition.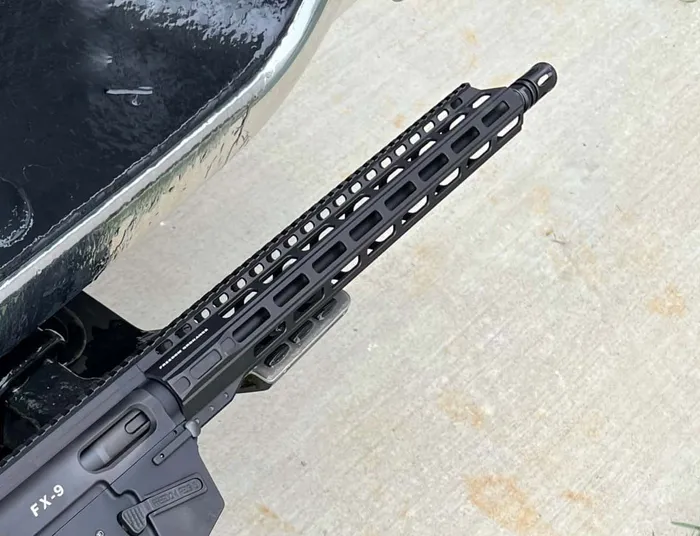 Magazine
Thankfully, you can use any Glock style magazine to feed your FX-9.
I wound up running some Amend2 mags in addition to the ETS one that came with the gun, and had no issues with either. Make sure to use some quality mags and you'll be all good.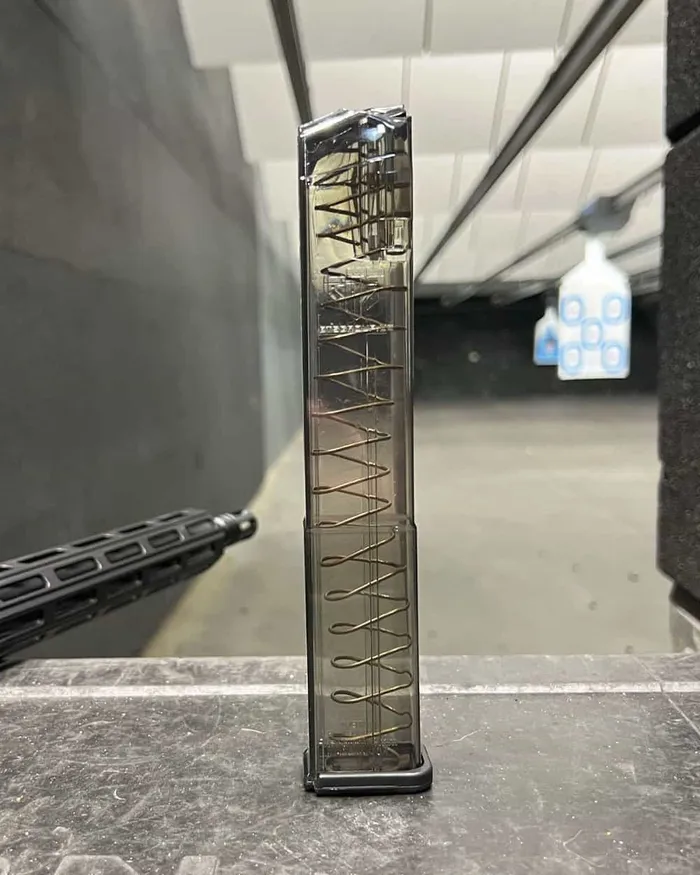 Controls
At any price point really, I believe there should at least be an ambidextrous safety.
The FX-9 has no ambidextrous controls at all. Now, they all work and function as they should and I actually thoroughly enjoyed the bolt release, but if you're a left-handed shooter or simply prefer to have the option of shooting lefty, be ready to purchase some aftermarket upgrades.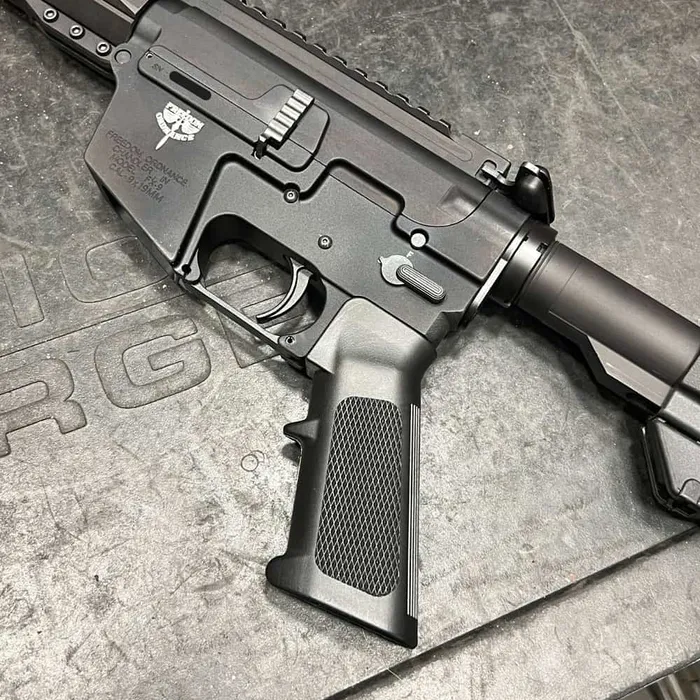 Trigger
The trigger needs some work. I'm hoping it would've smoothed out if I put more rounds through it, but it did feel somewhat gritty to me while pulling slowly and really paying attention.
With some rapid fire, I didn't really notice it, though. The trigger guard is too small for my taste as well. I don't usually shoot with gloves on, but I like to have that option if it's cold out, and I don't see that happening easily with this guard.
An important note I saw on the FX-9s webpage is that it's not recommended to use aftermarket lighter-weight triggers.
If you do plan to swap out the trigger, it's recommended to keep your factory-supplied one around just in case it needs to be reinstalled.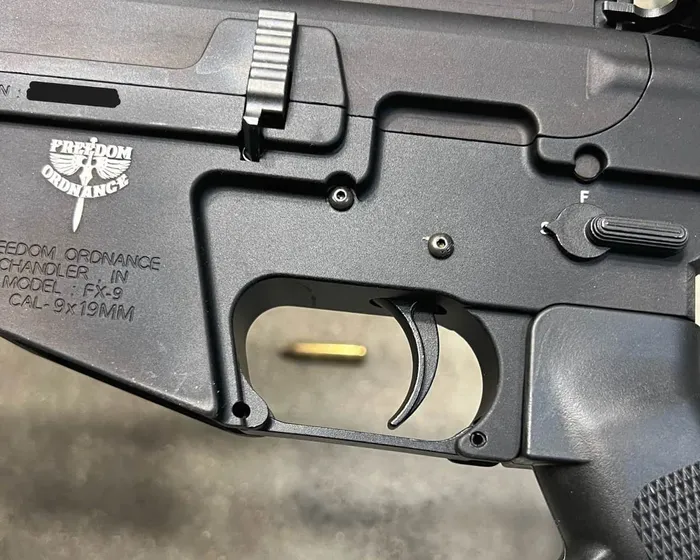 Score Card
Reliability (10/10)  
Granted, I only shot 200 rounds through it, but they all went BANG successfully.
Accuracy (9/10)  
With the right optic/scope, you're golden.
Customization (8/10)
You can add plenty of optics, grips, or bipods, but you're heavily limited on the trigger options.
Appearance (7/10)
I defaulted to a 7 since there isn't anything wrong with its looks, but nothing special.
Value (8/10)
It's reliable and accurate, but the lack of upgraded parts leaves me feeling it's a smidge overpriced.
Accessories
I genuinely feel every rifle should have backup sights.
Optics can fail, and you don't want to be stuck with no way to aim. The Magpul MBUS is a staple in the shooting community. They are affordable, lightweight, and low-profile.
You're probably not choosing the FX-9 for long-distance precision shooting as it's chambered in 9mm.
The 1×25 Blade by Swampfox is made specifically for home defense and closer distances. It features bullet rise compensation designed for close quarters but the same high-quality glass Swampfox uses in its long-distance optics.
Alternatives
This one comes in even a few dollars less than the FX-9, without sacrificing quality.
It doesn't have all the bells and whistles you may want, but it has a nice free-floating M-Lok handrail and accepts Glock mags, which is a huge benefit for many people.
Most importantly, it's reliable and accurate. We also did a PSA Gen4 review if you want to learn more.

If you're looking for an upgraded PCC that still doesn't break the budget, check out our Saint Victor 9mm Carbine review.
You'll get enhanced internals, upgraded furniture, and it runs on Colt-style mags instead of Glock-style mags.
It's a couple of hundred dollars more than the FX-9, but I feel the increase in price is warranted.
Conclusion
I always enjoy shooting pistol-caliber carbines and this one was no different.
The Freedom Ordnance FX-9 is a fun gun to take the range, reliable enough to keep at home and if you bought a model with a shorter barrel, it would make a solid truck gun. I would suggest purchasing a few upgraded parts like some ambidextrous controls and a new pistol grip right off the bat.
With that being said, the price has to be right. If you find a solid deal on an FX-9 to shift some of that money toward those accessories, I think it's worth considering grabbing one.
Do you currently own any PCCs? What would your all-in price be if you were in the market for one? Here is a list of some of our favorite PCCs if the FX-9 isn't for you.
Explore more