IWI Zion-15 Review: A Top AR-15 Under $1,000?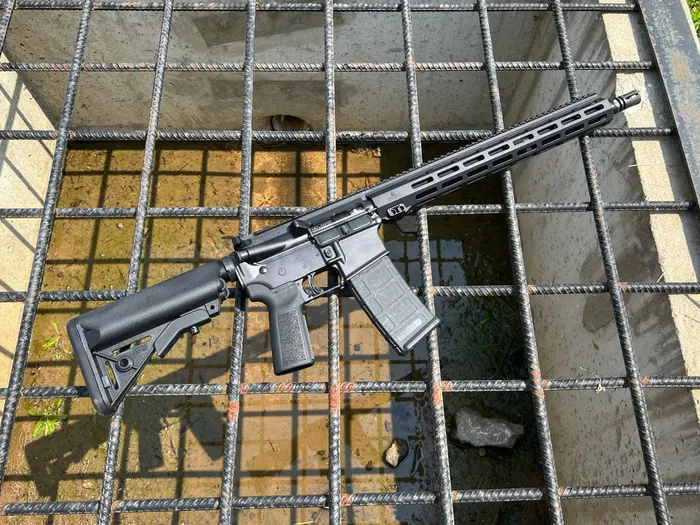 IWI Zion-15 Review: A Top AR-15 Under $1,000?
Introduction
Before we dive into the Zion-15 review, I want to provide a brief look at the history of Israel Weapon Industries (IWI), to help explain how it got to where it is today, which is bringing us in the United States these awesome firearms.
Back in 1933, Israel Military Industries (IMI) began producing firearms under the British Mandate in Israel. By the 1950s, a collaboration was formed with the Israel Defense Forces (IDF) to develop unique and innovative firearms to meet the high demands of troops fighting in harsh environments.
Some of the firearms that came as a result of that collaboration are the world famous UZI, Tavor and Galil to name a few.
The Israeli government thankfully decided to launch a small arms division spin-off of IMI in 2005, which is when Israel Weapon Industries (IWI) was born. Then in 2013, IWI US began operations, and the U.S. market saw the first commercial version of the Tavor. The rest is history…literally.
Now that you see IWI has been producing firearms for essentially the better part of 90 years, you can bet that each gun available has had some serious research and development put into it.
Let's take a look at our most recent IWI offering we got our hands on, the Zion-15.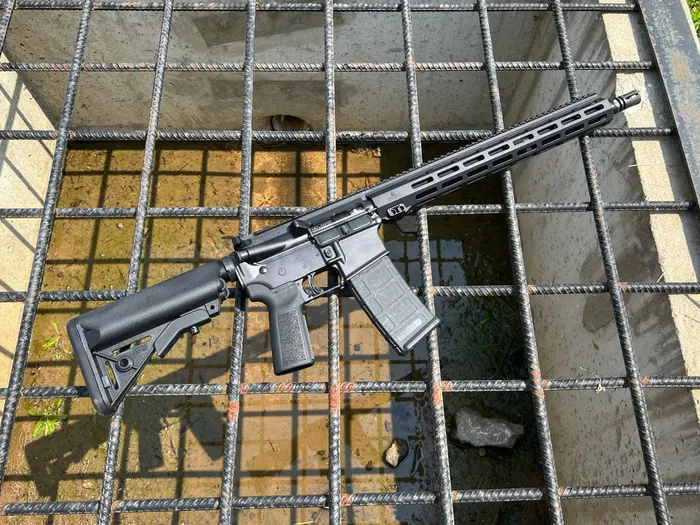 IWI Zion-15 Review

Specifications
| | |
| --- | --- |
| Caliber | 5.56 NATO |
| Capacity | 30 Rounds |
| Operating System | Direct Impingement |
| Barrel Length | 16 Inches |
| Overall Length (Stock Collapsed) | 33 Inches |
| Overall Length (Stock Extended) | 36.25 Inches |
| Weight | 6.9 Pounds w/out Magazine |
| Gas Length | Mid-Length |
| Twist | 1:8 |
| MSRP | $899.99 |
Pros & Cons
Pros
Reliable and accurate

Free float handguard with M-LOK

Upgraded B5 Systems furniture 

Versatile 1:8 twist
Cons
Does not come with iron sights

No ambidextrous controls
The above-mentioned cons aren't terrible or deal breakers, but I feel most rifles over like $600 mark should come with them.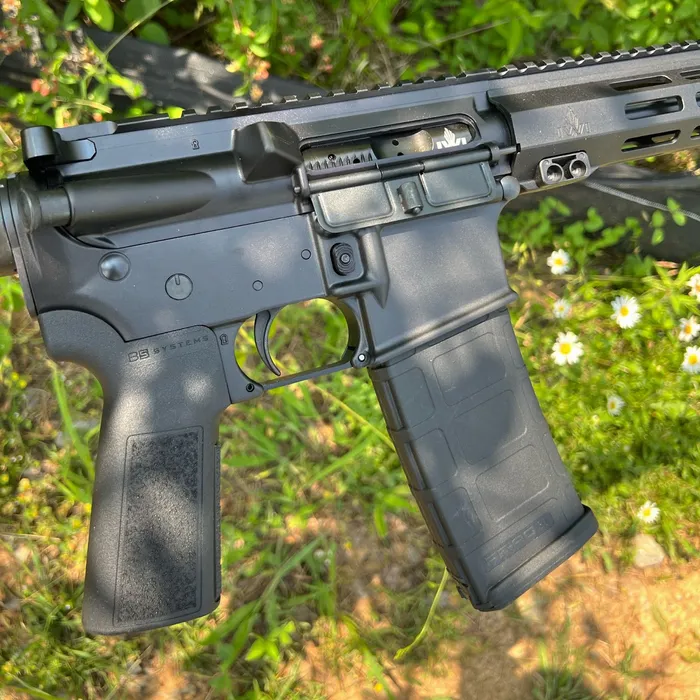 Range Results: Reliable and Accurate?
Reliability
I took the rifle straight from the counter of my FFL to the range about 50 feet away. My first range session with it, I put 150 rounds through it. Then my second trip, another 150 rounds. The majority of the 300 rounds were 55-grain, but I did test a couple of different types (I'll detail below). Regardless of which ammo I used, I didn't experience any malfunctions.
When it comes to reliability, it doesn't seem like it will be a concern with the Z-15. With the versatile 1:8 twist, I wouldn't expect to see any issues with some heavier grain ammo than I tested with, either.
Accuracy
I used my local indoor range to get a feel for the rifle and dial in my optic. As you can see below, the 25-yard mark was a piece of cake (to be expected). Outdoors, within 50 yards (where the range maxed out distance wise), I had no issues pinging almost every piece of steel and every water bottle out there.
With the right scope and range, I'm confident the Z-15 would be proficient out to a couple of hundred yards easy.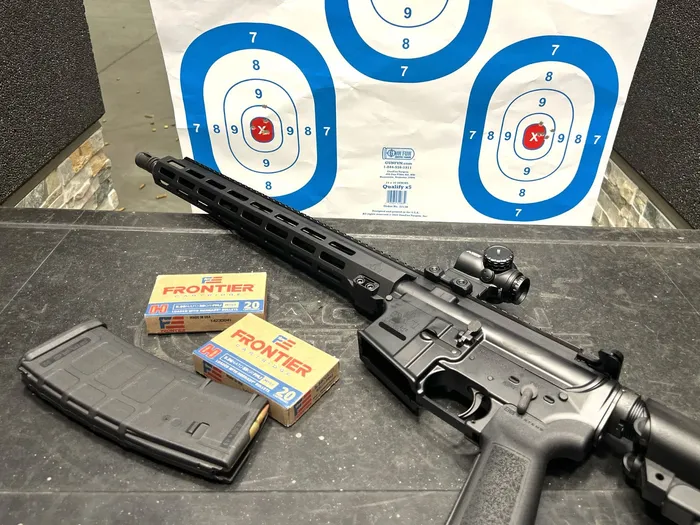 Overall Feel
While the rifle doesn't have any out of the ordinary features that would change how it feels, that isn't necessarily a bad thing. It's not too heavy, it's ergonomic, and it mitigates the recoil nicely. You don't get the feel of it being a "cheap" build, so you'll have a level of confidence right off the bad with it.
Features
Free Float Handguard
Covering the 16-inch barrel, you'll see there is a 15-inch free float handguard. It's covered in M-Lok slots and has a Picatinny rail up top that runs the entire length. The handguard is nicely "rounded" at the edges, so you have a really comfortable spot for your support hand.
Pick your favorite light, foregrip, and sights, and call it a day.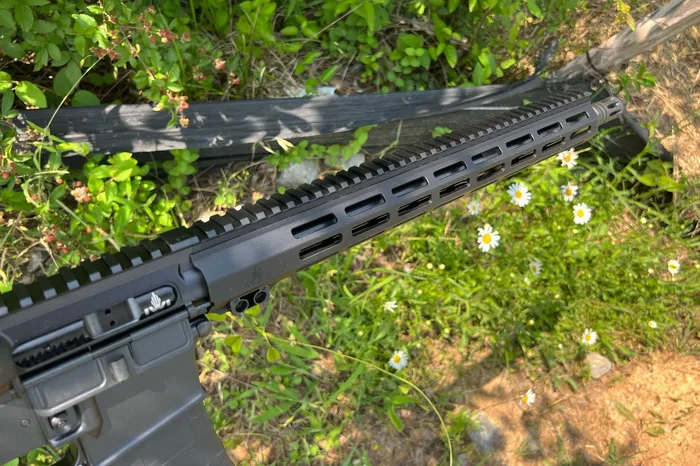 Upgraded B5 Systems Furniture
These days, pistol grips and stocks are so affordable, any rifle over $600 should not come with the standard A2 pistol grip or basic mil-spec stock. IWI upgraded both the stock and pistol grip with B5 Systems furniture, which is definitely appreciated.
The "Bravo" stock features a no-slip cushioned buttpad, an anti-rotation quick disconnect sling mount, and an ergonomic cheek weld. The "Type 23" P-Grip has a nice aggressive texture, an increased vertical angle, and can accept a plug to store your batteries or a few spare rounds.
They are similar in quality to the common Magpul ones, but it is nice to see some variety outside of Magpul.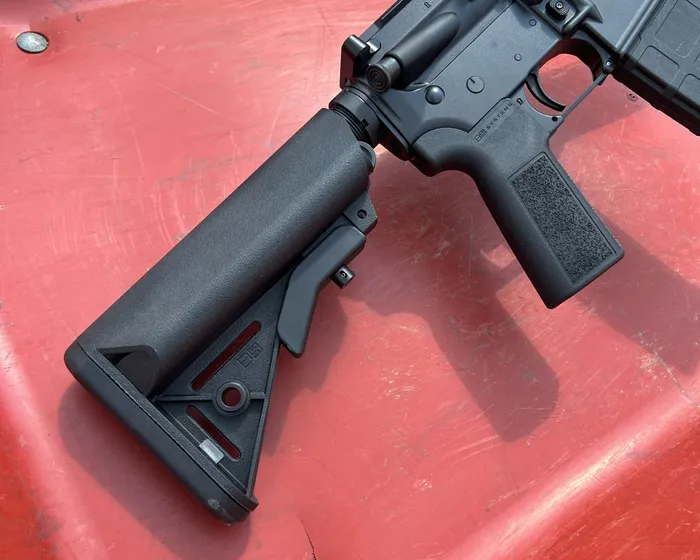 1:8 Twist Barrel
Let's be honest; you're going to be just fine with a 1:7, 1:8, or 1:9 twist rate. However, 1:8 is the most versatile, even on paper, and handles most loads well. I only used 55-grain and 62-grain loads this time around, but I'm confident it would handle heavier loads with no issues either.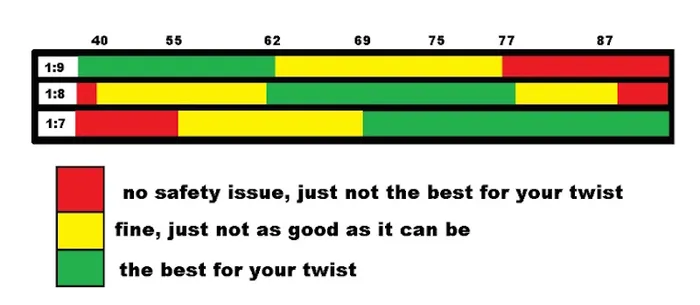 How We Tested
Ammo Used
Natchez sent us out some 55-grain Hornady Frontier 5.56 ammo which ran through the Z-15 with zero issues. I also put some 55-grain Federal American Eagle .223 and 62-grain PMC X-Tac 5.56 rounds through it with the same results.
300 successful shots out of 300 are reliable enough for me!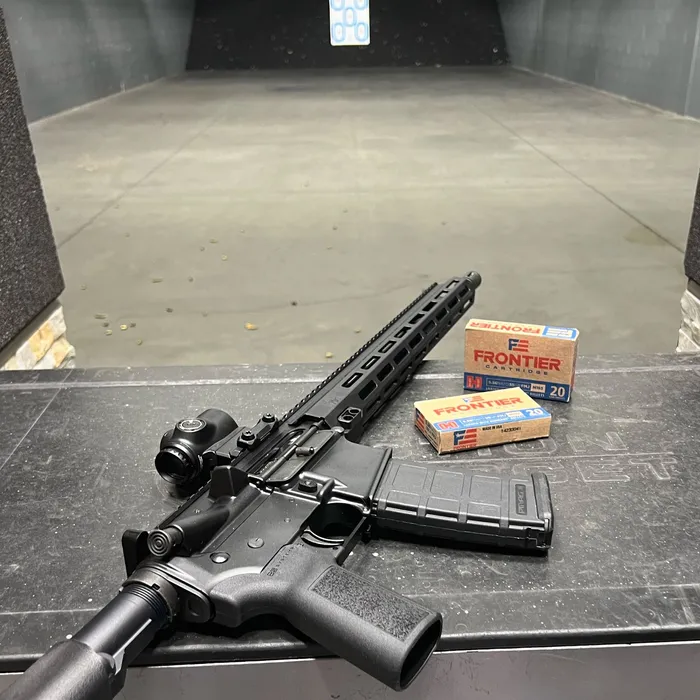 Score Card
Reliability (10/10)  
I can't speak for every shooter, but I had no issues during my testing.
Ergonomics (9/10)
With the adjustable stock, upgraded pistol grip, and smooth free float handguard, it feels great.
Customization (9/10)
Being an AR-15, there are many ways to customize it.
Appearance (8/10)
I love my AR-15s, but I would have liked to see some other color options or unique machining on the Z-15.
Value (8/10)
It's a quality rifle, but with little that truly sets it apart from, say, a $699 rifle.
Accessories
WIth the upgraded furniture that comes pre-installed, you can focus on accessories such as optics, sights, lights and such.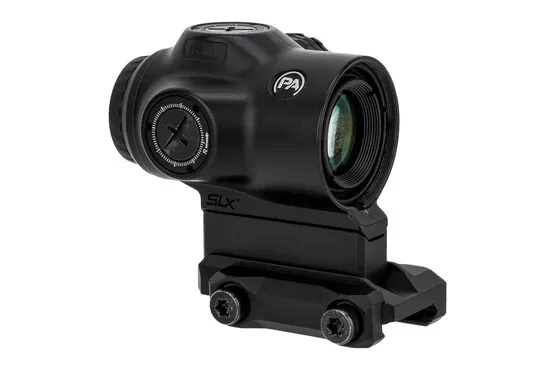 I've been using the SLx 1x MicroPrism from Primary Arms on a lot of the rifles I've been testing, so I've grown fond of how versatile it's proven to be.
The etched reticle is great if you have an astigmatism, and if you want it illuminated, you'll have 13 settings including three night vision ones. It has a motion-sensing on/off feature to extend battery life, and at medium setting, you can expect roughly a 29,000 hour battery life.
Add on the fact it's IP67 waterproof rated, fog resistant, and dust proof; you have a solid optic at a solid price.
Check out our Primary Arms SLx review if you want more info.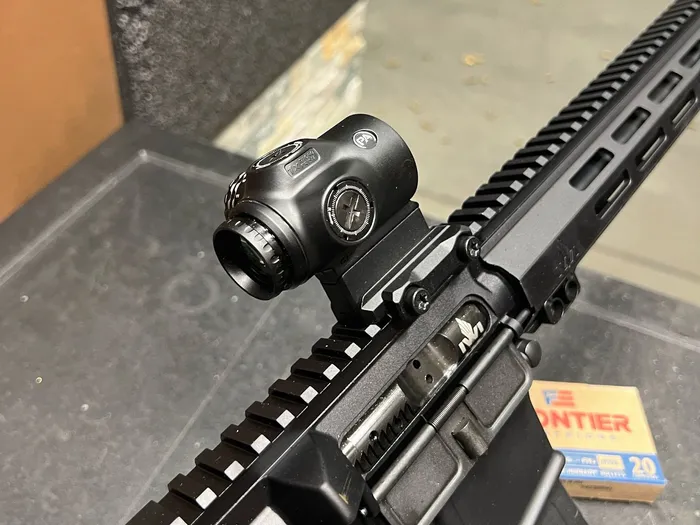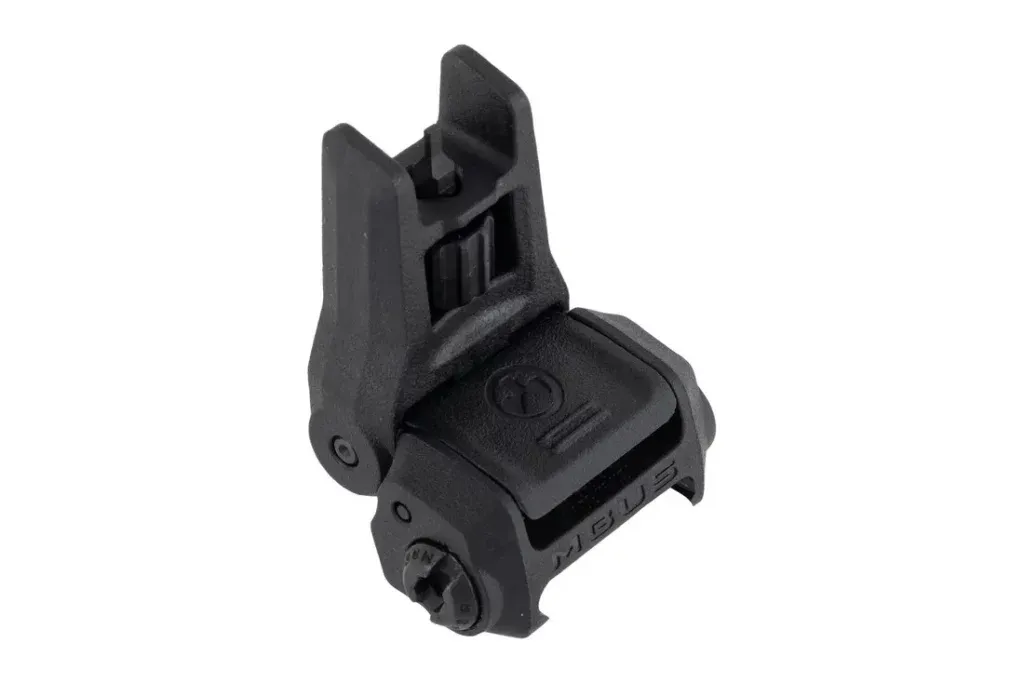 I always suggest having backup sights. The Magpul MBUS 3 sights are lightweight, spring-loaded flip-up sights that won't break the bank.
An ambidextrous push-button deploys the sights quickly, with the sights being able to quickly fold back down to a low-profile height of only 0.55-inches. They also come in a few different colors, such as Flat Dark Earth and OD Green. Oh yeah, and they are made in the USA.
Alternatives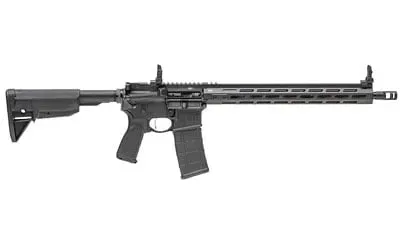 The Saint Victor is the middle-of-the-road model for Springfield's flagship AR. It features upgraded furniture, a free-float M-Lok handguard, and a flat trigger. You'll also get low-profile spring-loaded flip-up sights and a Springfield Armory muzzle brake.
MSRP is going to be a couple hundred more than the Z-15, but you're definitely getting a quality rifle.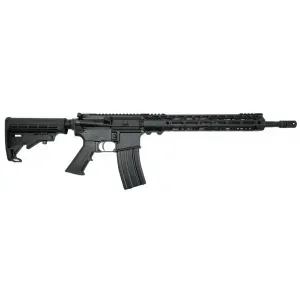 Palmetto State Armory delivers some of the best bang for your buck I've seen in a long time. The quality AR builds that are offered are often much less than the competition without sacrificing the quality.
This AR is a 1:7 twist, which differs from the other two mentioned in the article, but you still get upgraded furniture (Magpul), a free float M-Lok handguard, and it comes with Magpul MBUS sights.
Best of all, you'll save a couple of hundred bucks to put towards accessories or ammo.
Conclusion
After my time spent with the Zion-15, I can see why it's been mentioned in many "best AR-15s under $1,000" type articles.
It's a great base for your next build, where you won't have to change too much on it, most of which would be personal preference-related items. It's reliable, accurate, and won't break the bank.
If you're looking for a solid AR-15 under $1,000 that is manufactured and assembled in the United States, consider taking a look at the IWI Zion-15.
Are there any other AR-15s under $1,000 that you'd recommend? Drop them in the comments below!
Explore more