Radical Firearms AR-15 Review: Is There Anything Radical About It? Radical For The Price!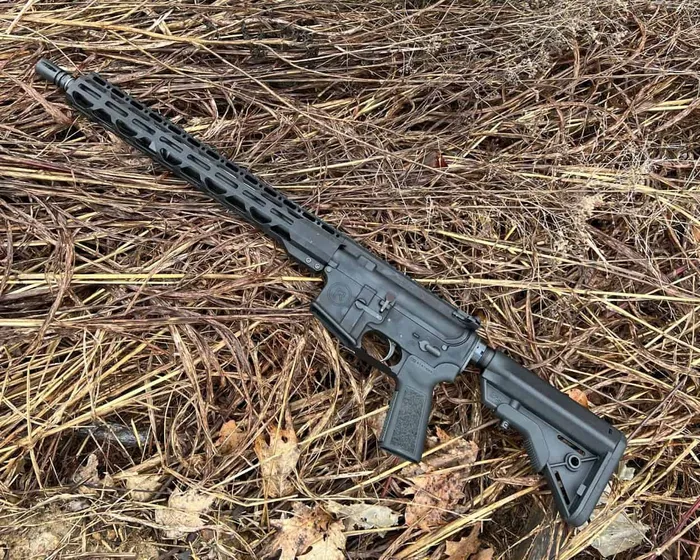 Radical Firearms AR-15 Review: Is There Anything Radical About It? Radical For The Price!
Introduction
I love testing "budget" firearms just as much as high-end/expensive ones.
Everyone should be able to protect themselves and their loved ones, but not everyone has a ton of money to spend on their next gun. Thankfully, these days you can find complete AR-15s for under $500 and, in some cases, even under $400.
Once they get that low in price, though, it makes you wonder. What was left off or substituted to warrant such a low price?
Are they actually worth it, even though it's not much money?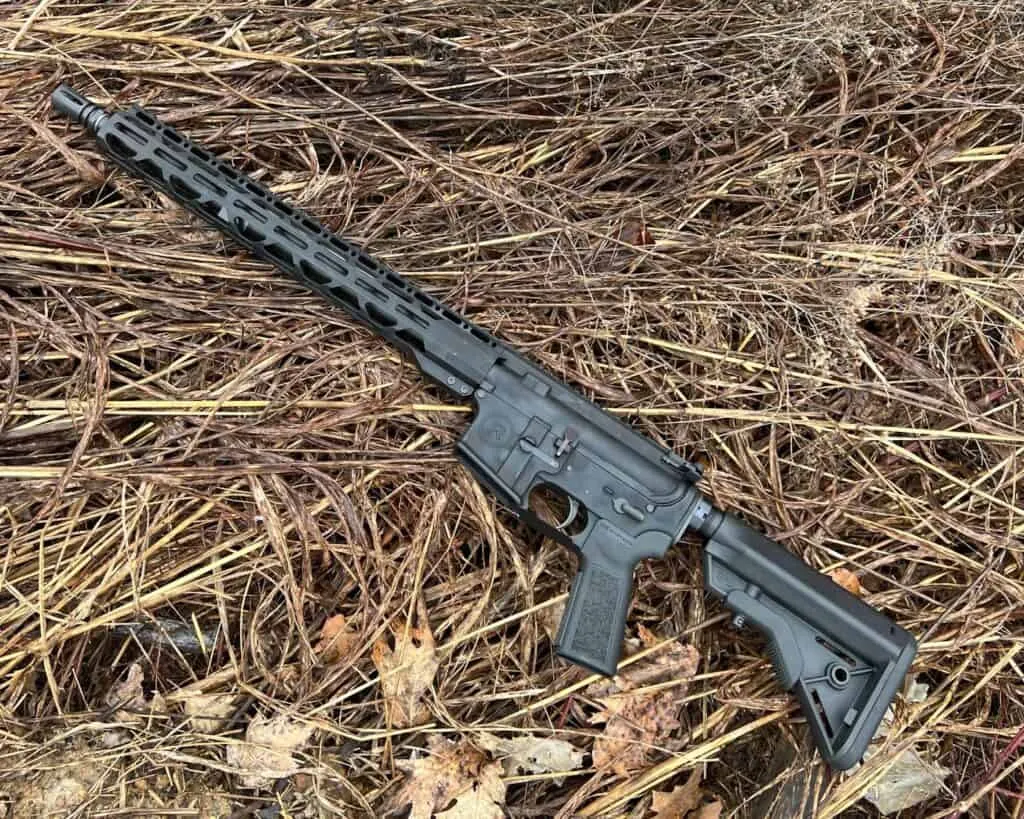 The Radical Firearms Forged Milspec AR-15 is one that I've always wanted to review, but never shot until now.
Let's take a closer look at this budget AR-15.  
Radical Firearms AR-15 Review

Specifications
| | |
| --- | --- |
| Caliber | 5.56 NATO |
| Capacity | 30+1 Rounds |
| Barrel Length | 16 Inches |
| Barrel Material | 4140 Chrome Moly Vanadium |
| Twist | 1:7 |
| Upper and Lower Receiver Material | Forged 7075 T6 Aluminum |
Pros & Cons
Pros
VERY

affordable

Upgraded furniture

Ambidextrous safety selector
Cons
No backup iron sights

Finish seemed to be spotty
Range Report: Reliability and Accuracy
Reliability
273 out of 275 rounds went through the Radical AR without a hitch.
The two that didn't were 55-grain Winchester FMJs that failed to eject. I ran several other loads through it successfully that I'll detail in the ammo section.
Of course, I would like to have seen no issues, but I'm not too upset with my results.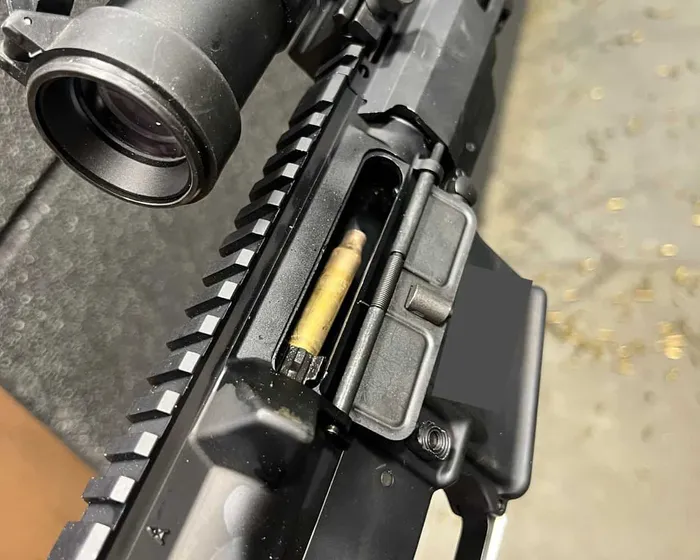 Accuracy
I took some time dialing in one of my LPVOs at 25 yards in one of my local indoor ranges and then took the AR outside the next range trip.
I had no problem out to 100 yards, which was the furthest point in the range. I only had 10" gongs with me at the time, but I had no problem pinging them at 100 yards and quickly switching between targets.
For how I train with and plan to use AR-15s, 100 yards is usually as far as I push them on a standard range day.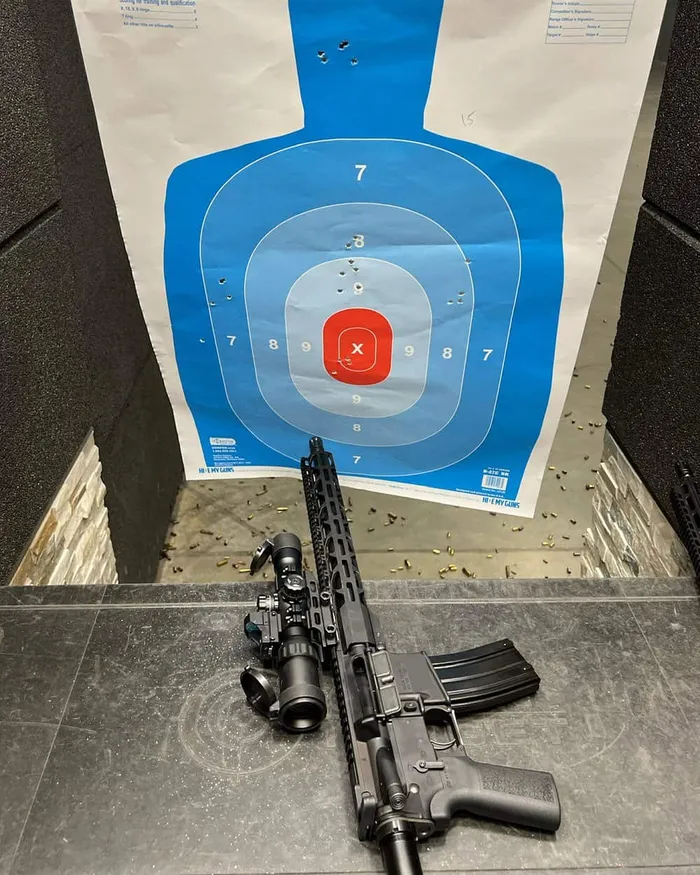 Overall Feel
It feels like an AR. It's definitely not an extremely "lightweight" build, but it's not meant to be.
With the upgraded grip, stock, and free float rail, it feels like a more expensive rifle than it is.
There also doesn't seem to be much play between the upper and lower which is always a good thing.
Features
Rail System
The handguard/rail is one of the more exciting aspects of this AR. It's a lightweight free float rail system with tons of room for accessories.
There are M-Lok slots all over, and the rail up top runs the entire length. It's a really nice touch for an entry-level budget AR.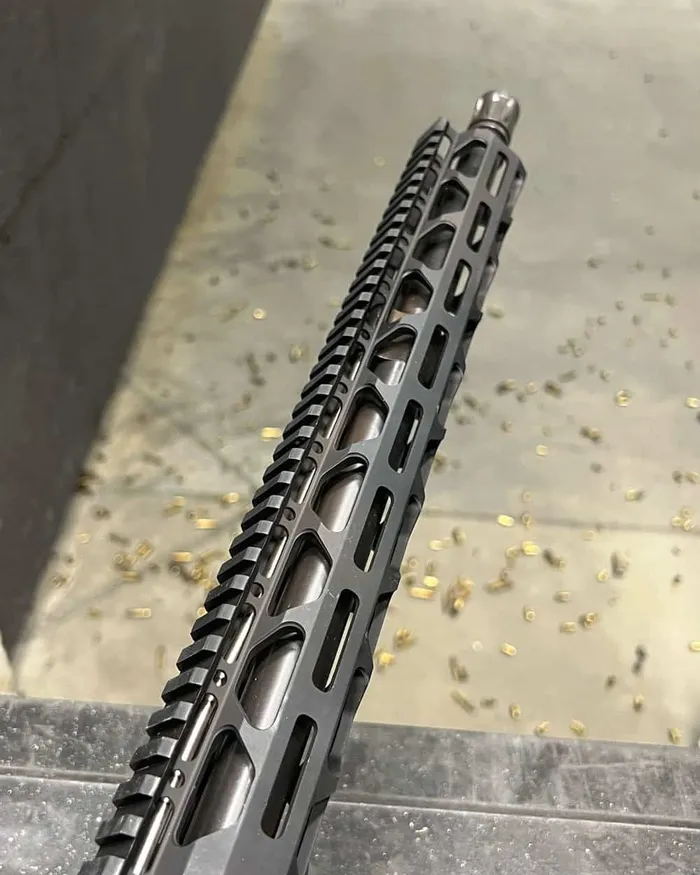 Furniture
On many of the budget ARs, you're going to find the basic A2 style pistol grips and standard mil-spec 6-position stocks.
That's not the case with this budget AR. It comes with a B5 Systems Type 23 P-Grip and a B5 Systems Bravo Stock. They aren't my favorite pieces out there, but definitely a HUGE improvement over the basic ones.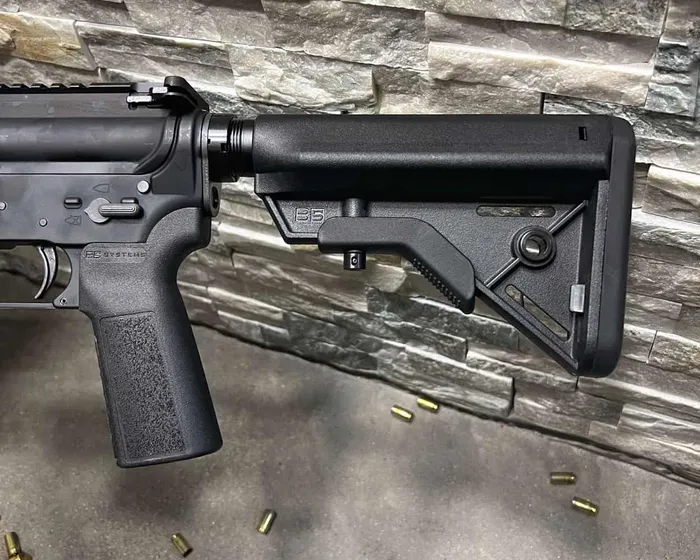 Controls
To my surprise, the safety is ambidextrous.
Many entry-level ARs don't have ambidextrous features, so even the safety is a nice touch.
The mag release, bolt release, and charging handle are all standard and are easy to manipulate or engage/disengage.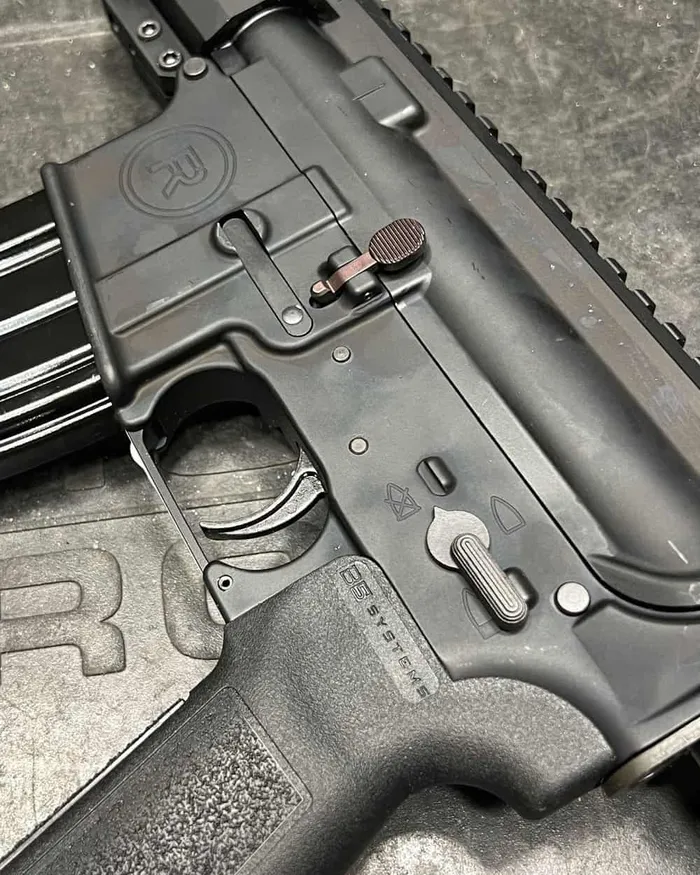 Trigger
Just as you'd expect, the trigger is a standard single-stage mil-spec trigger.
There isn't much to say about it other than it gets the job done. It would have been nice to see even a cheap oversized trigger guard, but it's not like it's a necessity.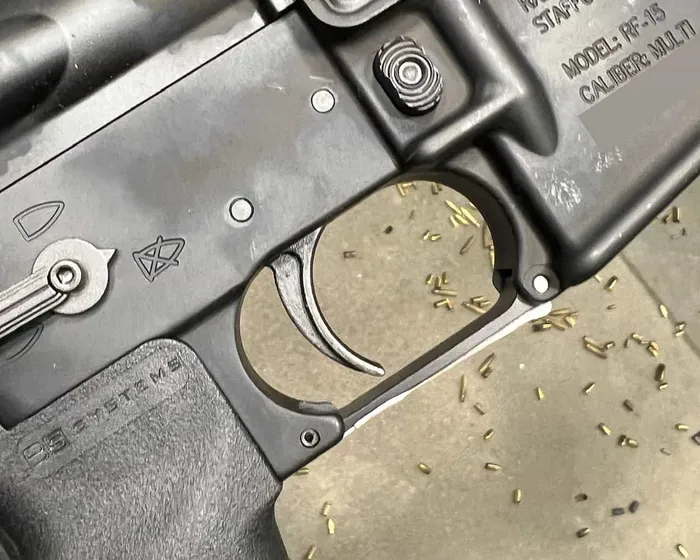 How We Tested
Ammo Used
I wanted to see if such an affordable AR-15 would be picky on ammo, so I made sure to run a few different rounds through it.
I wound up having two failures to eject while using some 55-grain Winchester White Box FMJs, but I didn't have any other issues with any of the following:
Score Card
Reliability (8/10)  
A couple of malfunctions out of a couple of hundred rounds. I would like a bigger sample size to consider bumping the score up.
Customization (9/10)
Lots of M-Lok slots, rail space, and many easy-to-swap parts.
Appearance (8/10)
It's a basic AR-15 from a looks perspective, but that isn't a bad thing.
Value (8.5/10)
Cost is low, but it doesn't seem to mean you sacrifice much.
Accessories
To stay in line with the budget category, the Vortex SPARC AR red dot is a great optic option under $200.
It features a 2 MOA dot, 50,000-hour battery life, and is night vision compatible. It's also backed by Vortex's lifetime warranty.
I'm a big fan of ambidextrous rifles. So why not grab an ambidextrous charging handle?
Armaspec makes a quality 7075 aluminum handle with integrated gas vents and enlarged handle latches. It comes in several different colors to fit your style too. I've used one for a couple of years on one of my builds and have only good things to say about it.
Alternatives

You'll often find the DB15 on various "entry-level" or "budget" AR-15 lists, as it's easily found under $500.
But, just like the Radical AR-15, you'll still get a free-float M-Lok handguard, a Picatinny rail, and upgraded furniture. It's worth checking out if you're on a very tight budget.
We even did a DB15 review if you want to read more.

The M&P15 Sport II will run you a couple hundred more than the Radical AR-15, but the reliability and accuracy are ample to justify the uptick in price.
I've had one for years and have put thousands of rounds through it with no real complaints.
Final Thoughts
I didn't have very high expectations at this price point.
I somewhat assumed that the build would be shaky, I'd have quite a few ammo-related issues, and this article would have been geared more toward what was wrong with the gun. I'm happy to admit, I was wrong.
I'm pleasantly surprised with what Radical Firearms was able to do with this package while keeping the price point so low.
If you have a tight budget and are looking for a solid entry-level AR-15, I can say that this Radical Firearms Forged Milspec AR-15 is one worth considering.
What is your favorite "budget" AR-15? Drop which one it is in the comments so others can compare if they are in the market. Also, check out our list of budget AR-15s.
Explore more