Ruger 9E vs SR9: A Comprehensive Breakdown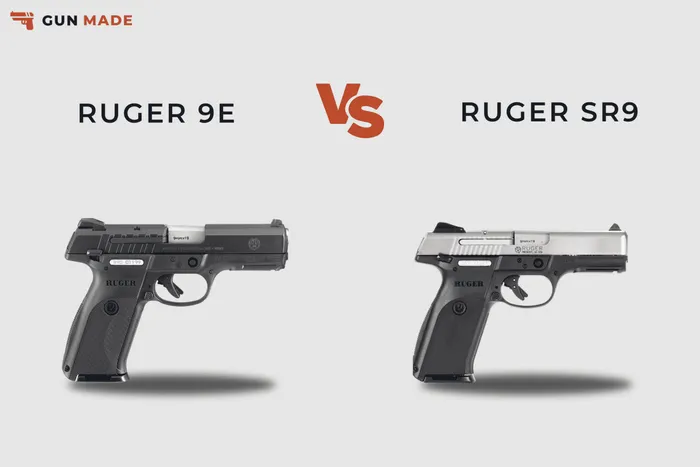 Ruger 9E vs SR9: A Comprehensive Breakdown
Introduction
Hold on to your holsters folks, because today we're going to take a deep dive into the heated debate between the Ruger 9E and the SR9.
As a well-seasoned gun owner and all-around shooting enthusiast, I'm here to give you the most accurate and detailed comparison of these two popular handguns, and by the end, you'll know exactly which one is the right one for your collection.
We'll start by looking at a general overview of each firearm, followed by a side-by-side rundown of all the important numbers and specs.
After that, we're going to dig into the key differences between the Ruger 9E and SR9. We'll weigh the pros and cons of each, and even look at some viable alternatives. Before we wrap up, we'll cover a few of the most commonly asked questions about these handguns.
Overview of Ruger 9E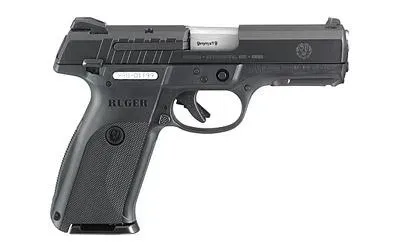 Ruger 9E – Economical Powerhouse
The Ruger 9E is a very affordable, full-size 9mm semi-auto pistol.
Ruger designed the 9E with ruggedness and simplicity as their guides, and it's become well-known for its durability and reliability. For shooters looking for a budget-friendly firearm that doesn't compromise on performance, the 9E has earned that reputation, honestly.
Overview of SR9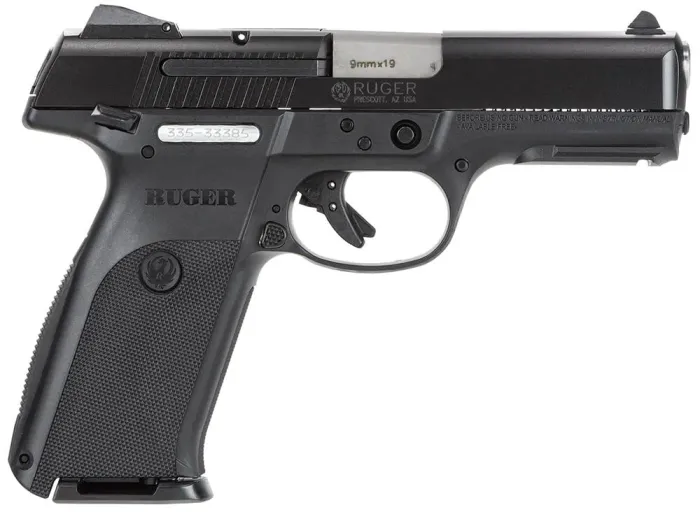 SR9 – Striker-Fired Sophistication
The Ruger SR9 is a full-size, striker-fired 9mm semi-auto pistol that comes loaded with great features as well as a sleek and attractive design.
Some of the features it boasts are ambidextrous controls, loaded chamber indicators, and more. It has a beautiful ergonomic grip and a silky, snappy trigger that are among the reasons it's become so popular among discerning shooters, novices alike, and anyone looking for a well-rounded pistol.
Specification Chart for Ruger 9E and SR9
| | | |
| --- | --- | --- |
| Specifications | Ruger 9E | SR9 |
| Caliber | 9mm | 9mm |
| Action | Striker-Fired | Striker-Fired |
| Barrel Length | 4.14 inches | 4.14 inches |
| Overall Length | 7.50 inches | 7.55 inches |
| Weight | 27.20 oz | 26.50 oz |
| Capacity | 17+1 | 17+1 |
| Sights | Fixed 3-dot | Adjustable 3-dot |
| Frame Material | Polymer | Polymer |
| Slide Material | Stainless Steel | Stainless Steel |
| Trigger Pull Weight | ~6.5 lbs | ~5.5 lbs |
Key Differences Between Ruger 9E and SR9
Ergonomics and Design
When it comes to the basic design, the SR9 has a more refined look. The slim, ergonomic grip and reversible backstrap increase the versatility and suitability for different hand types and sizes.
This adaptability, on top of generally more modern styling, sets the SR9 apart from the 9E. The 9E, on the other hand, has a much simpler grip that feels bulkier, which may not be ideal for those with smaller hands.
Trigger
A significant difference between the Ruger 9E and the SR9 is the trigger. The SR9 has a noticeably lighter trigger pull that has a much crisper break to it. This makes it more enjoyable to shoot for a wider variety of shooters.
The trigger on the SR9 is also a short reset trigger, which allows faster follow-up shots. The 9E takes an additional pound to pull, at about 6.5 lbs, which may not appeal to everyone.
Sights
Another difference between these two is the type of sights. The SR9 comes with adjustable 3-dot sights, with the rear being adjustable for windage and elevation. The 9E features fixed 3-dot sights, which don't allow the same level of customization.
Safety Features
There are significant differences in the safety features of these firearms. The SR9 definitely comes out ahead if you prefer more safety features. The SR9 includes a loaded chamber indicator that provides a visual and tactile affirmation of a loaded chamber.
It also features a manual thumb safety and trigger safety. The 9E does feature a trigger safety but lacks the other features.
Price
The 9E is a more budget-friendly option than the SR9, but it's also a more basic model with fewer bells and whistles to push that price point up. While the prices are constantly changing, you can count on paying a considerably higher price for the SR9.
Ruger 9E Pros & Cons
Pros
Affordable

Durable construction

High-capacity magazine
Cons
Bulkier grip

Heavier trigger pull

Fixed sights
SR9 Pros & Cons
Pros
Ergonomic grip with reversible backstrap

Crisper, lighter trigger pull

Adjustable sights
Cons
Slightly more expensive

Less rugged design
Other Alternatives to Consider
If you decide that neither the Ruger SR9 nor the 9E quite fits your needs, there are a few alternatives you could consider: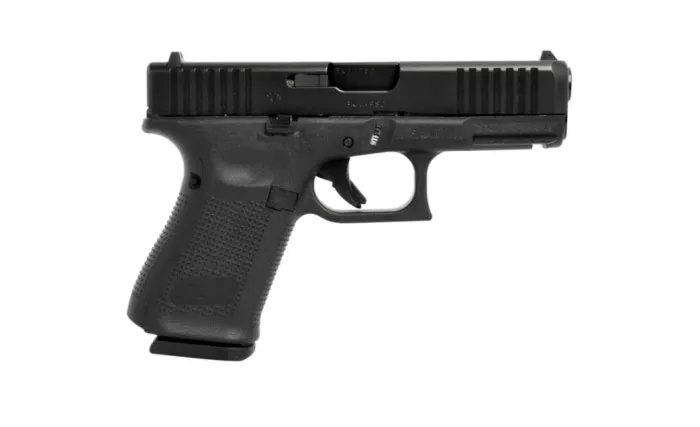 This is a popular option for anyone looking for a versatile and reliable 9mm pistol with plenty of aftermarket support. Ideal for those that like customizing and upgrading their pistol.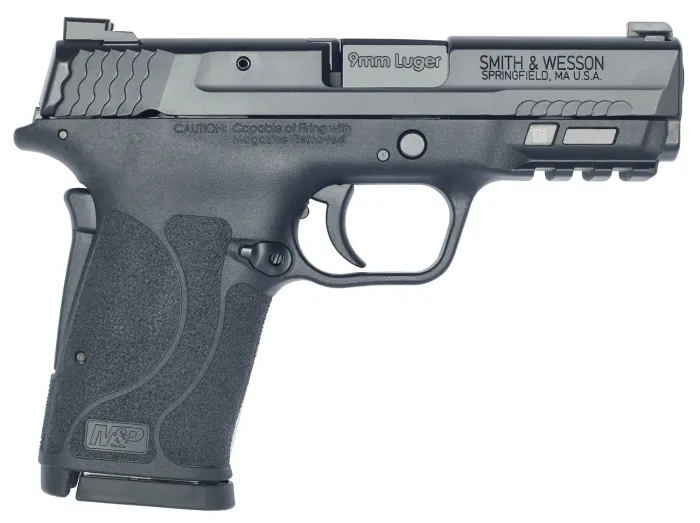 Another well-rounded 9mm option with a great trigger and ergonomic design.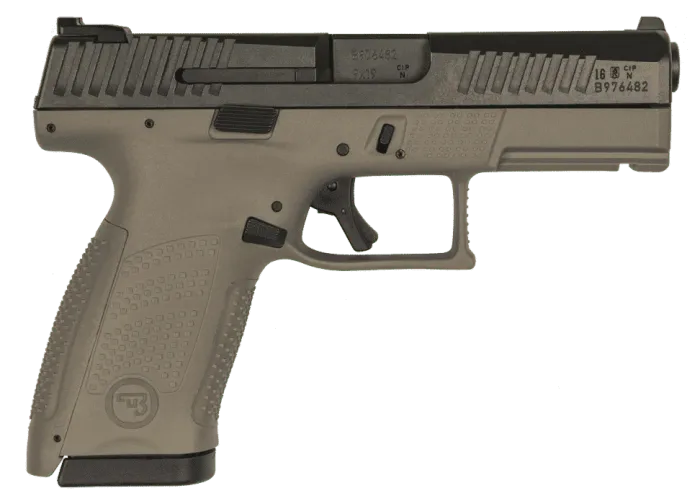 Known for its exceptional trigger and ergonomics, this is a great compact striker-fired 9mm pistol.
Check out or CZ P-10C review for more info.
FAQs
Is the Ruger 9E reliable?
Yes. Thanks to how durable and reliable it is, the Ruger 9E is a popular choice amongst budget-minded shooters.
Is the Ruger 9E full-size?
Designed with target shooting, duty, and self-defense in mind, the Ruger 9E is a full-size 9mm pistol. Even though it's a full-size pistol, you're not limited to home use or open carrying. The Ruger 9E can be concealed easily as well.
Is a Ruger 9E and SR9 the same?
While there are some similarities between the Ruger 9E and the SR9, they are not the same. Some of the commonalities you'll see include size and caliber.
Where they differ is in the design, trigger, ergonomics, and sights.
Conclusion
When it comes to deciding between the Ruger 9E and SR9, it all comes down to your priorities and personal preferences.
The SR9 offers better ergonomics, adjustable sights, and a lighter trigger pull, which might be the right pick for someone that's looking for a customizable firearm and a comfortable shooting experience.
The Ruger 9E, on the other hand, is durable, affordable, and reliable, which is ideal for someone that is on a budget or for those that value ruggedness. Either way, both the Ruger 9E and SR9 are solid options if you're in the market for a new 9mm pistol.
Explore more