Ruger PC Carbine Review: Good For Home Defense Or Outdoor Plinking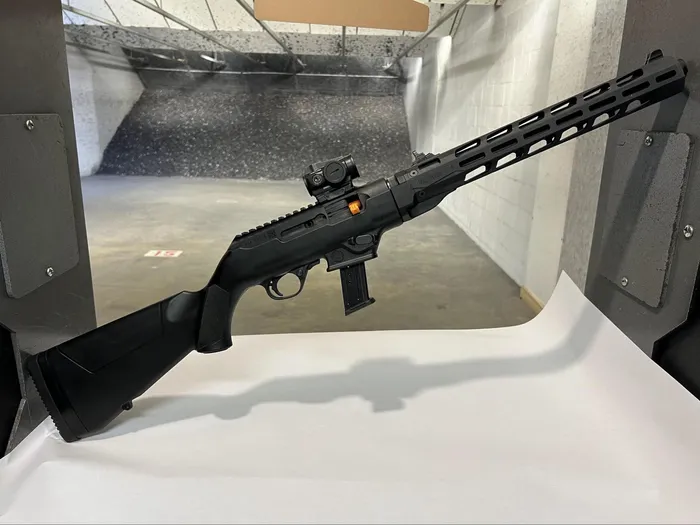 Ruger PC Carbine Review: Good For Home Defense Or Outdoor Plinking
Introduction
I have to tell you, fine shooter, the Ruger PC Carbine is one of the best firearms I've ever reviewed for Gun Made. Don't worry; I'll let you know why in a minute.
I recently had the opportunity to go and put some rounds through the Ruger PC Carbine a few days ago. And I've never been a fan of pistol-calibered carbines or rifles until I got behind this 9mm carbine.
It reminded me of times when I'd shoot at Chef Boyardee cans with my grandfather (no self-respecting Italian eats that stuff) and had bits of meatball and pasta flying everywhere.
Some good times there, and even though the PC Carbine isn't chambered in .22, it still brought me back.
Anyway, let's get into this review, and I'll tell you why you should look into getting one of these PC Carbines for yourself.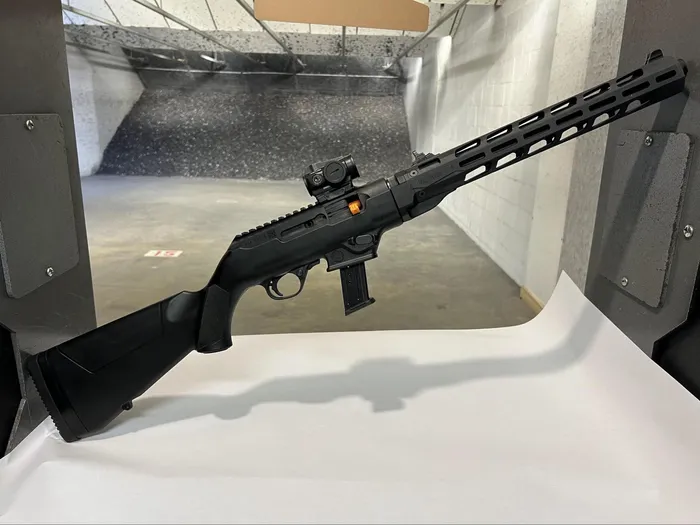 Ruger PC Carbine Review

The Ruger PC Carbine has been around since 1996, when it came primarily with a rifle stock and looked more like a peashooter than anything else, but the PC Carbine has been used in all sorts of scenarios.
Competition, plinking, home defense, you name it.
And if you're a fan of long guns but don't want to shoot rounds like 5.56×45 or 7.62×39, then this is a sweet spot. It's simple enough for competitions, maneuverable enough for home defense, and just plain old fun.
And if you're into any of those, then you've arrived at your solution.
But the 9mm cartridge is a bit low on stopping power. And in home defense scenarios where you may live in Seattle or LA and the intruder may be on drugs, then you may want something with a bit more stopping power.
Just something to think about.
Specifications
| | |
| --- | --- |
| Caliber | 9mm |
| Capacity | 17 rounds |
| Overall Length | 34.37 Inches |
| Barrel Length | 16.12 Inches |
| Weight | 7 Pounds |
| Material | 7075 T-6 Aluminum/Synthetic |
| Sights | Ghost Ring/Protected Blade |
| Safety | Manual |
| Ambidextrous? | No |
Pros & Cons
Pros
Fun to shoot

Doesn't require an ATF form

Works in multiple roles

Fluted/Threaded Barrel

Interchangeable mag wells (common Glock & Ruger magazines)

Easy to takedown

Great trigger
Cons
Buttstock is barely adjustable

Pricey

Needs adapter for different magazines
On The Range With The Ruger PC Carbine
Aside from the nostalgia that punched me in the face when testing the Ruger PC Carbine, I have to say that testing this pea shooter is some of the most fun I've had when testing firearms for Gunmade.
The Ruger PC Carbine is Grandpa's Ruger 10/22 on steroids. It was a flat range, and I had a red dot, so technically, I was cheating. But let me tell you, I could not find the recoil.
And this is when you tell me, "It's a 9mm carbine. What recoil do you expect?"
None. And that's what makes the PC Carbine so fun. Especially when you slap a Chicago Special Glock magazine in the bottom and just let loose (that's a 33-round magazine for those of you who don't know.)
I shot the PC Carbine on the same day that I tested the RXP X-Compact and Glock 48, which are both carry pistols, so I decided to have fun and blast away and see if I could find anything I disliked about it.
I came up short-handed. An ill-fated attempt. This thing is fun as the day is long and the night is dark.
So, with all of the home defense scenarios I built up in my head, I got to work on some quick headshots and Mozambique drills. When I say quick headshots, I mean from the ready and then up to the eye. Like I said, I had a red dot.
So it was easy.
It was comfortable to shoot. But getting a good C-clamp grip on the front of the carbine was challenging due to my lack of know-how. I adjusted a bit and worked with what it was. Still, it wasn't hard to dot the head of the target.
I used ATF paper targets (and shot out the heathen letters before anything) with a primary target and secondaries to the side and cycled between them. One here, one there, and at the other fed on the other side.
I had no trouble. I just had fun.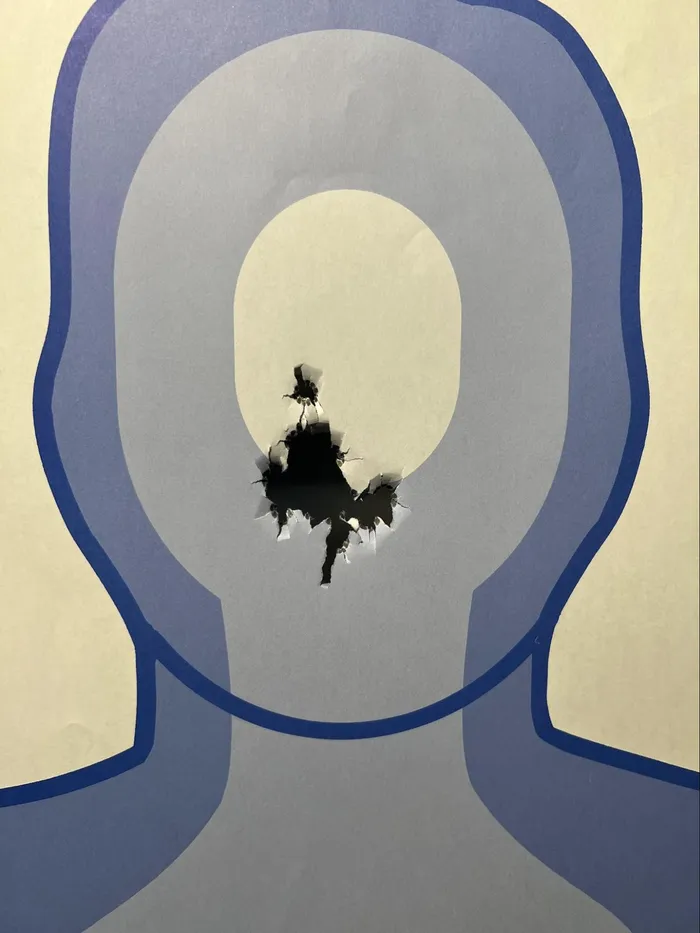 Reliability
Out of 250 rounds, I didn't suffer from one malfunction, even when I put my foot on the gas. The only trouble I had was figuring out how to send the bolt home. Just pull the bolt handle.
Accuracy
I was shooting at 40 feet with a 9mm carbine that had a red dot. Needless to say, accuracy wasn't hard to find. It's always more accurate than you or me.
Overall Feel
The ergonomics of the PC Carbine were great. Even though it had a shotgun-style buttstock, it still felt comfortable in the hands and made the felt recoil almost non-existent.
The M-Lok handguard felt like any AR-15 on the market, and we all know that feeling.
Features
Fluted Barrel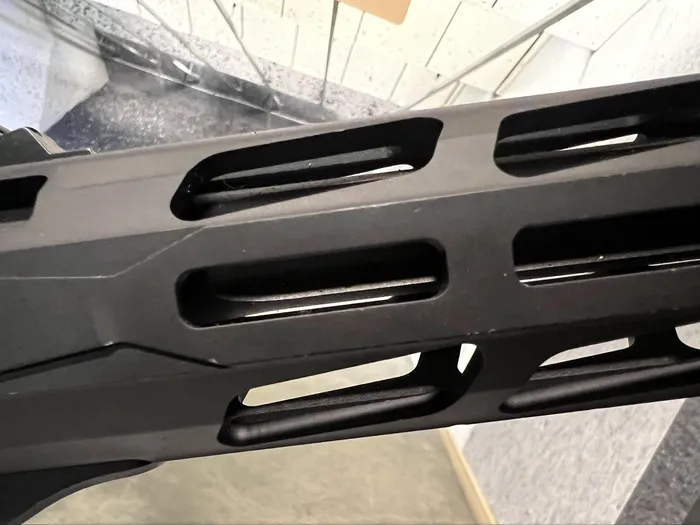 Shaving weight comes in all forms, but Ruger decided to flute the barrel to lower the amount of weight that holds the front of the carbine down. While that doesn't help you in keeping the muzzle down, it does help if you have to wield this thing around the house.
And it looks cooler.
M-Lok Handguard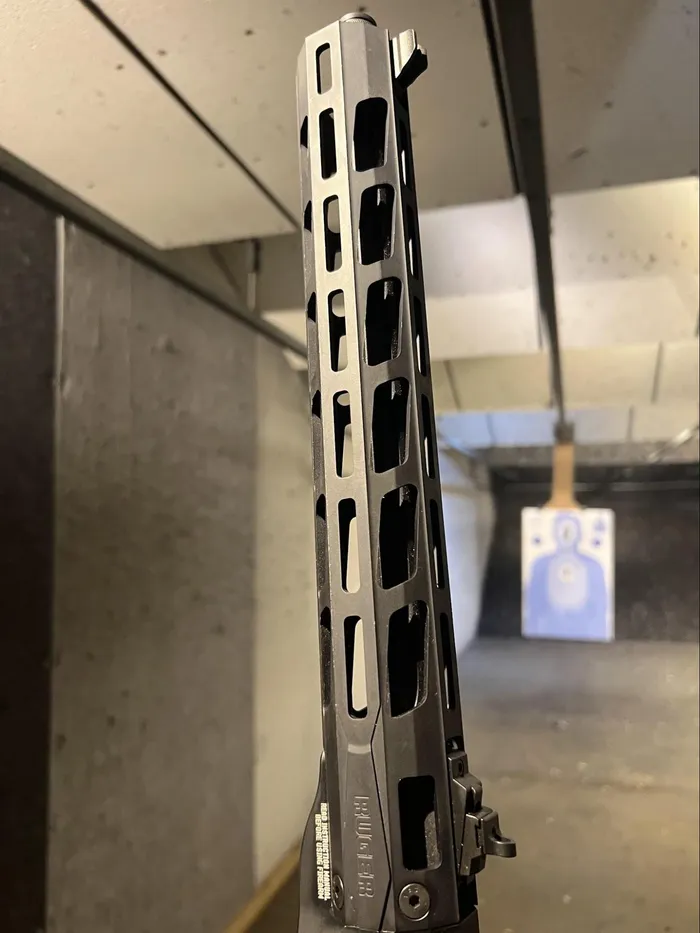 Do you want to mount a vertical grip or hand stop to the bottom of your PC Carbine? Ruger has the space. And if anyone else around here is used to the feeling of modern AR-15s, you'll feel right at home with this in your hand.
What's better, if you own anything with M-Lok, you probably have a bunch of accessories kicking around anyway. I speak from experience.
Picatinny Rail
What is a long-gun without rail space for an optic? Especially when you have a low-kicking round like a 9mm coming out of the other end? Not fun. The PC Carbine has enough rail space for any optic of your choosing.
The one I tested had a red dot from Vortex. And it made carving the "ATF" lettering on my paper targets all the more fun.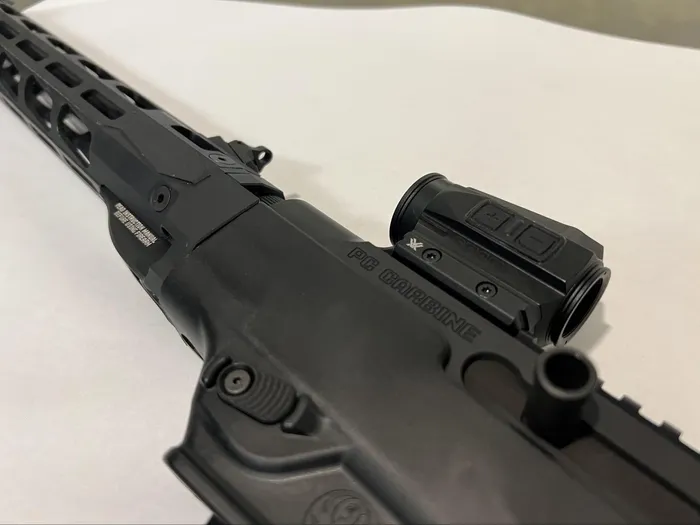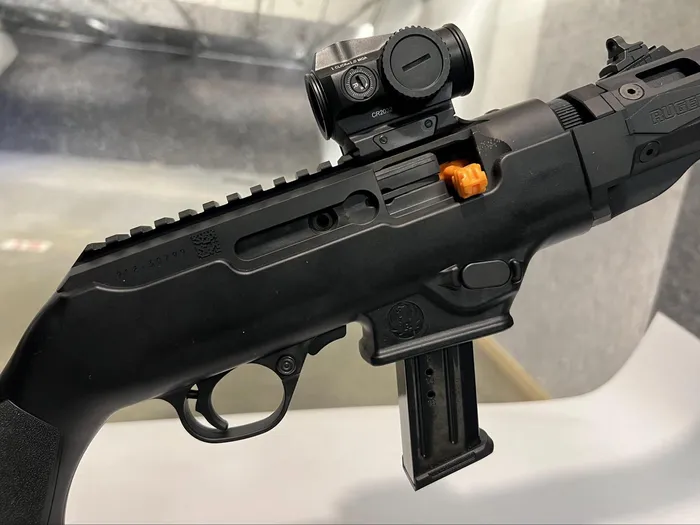 How We Tested
I had the pleasure of renting the PC Carbine from my local gun store here in Federal Way, WA. They had it on tap, and I've been meaning to shoot it, but this gave me an excuse to go put some rounds through it.
And that's what I did. On the same day that I shot the Glock 48 and the Sig Sauer RXP X-Compact. I was a bit tired when I tested it out, but the PC Carbine woke me right up.
I thought of the roles that the PC Carbine could function well at and ran some drills accordingly. My guess is this would work in a home defense or as a truck gun, but I couldn't bring my truck on the range, so I just focused on Home Defense.
"It's not that you value their life more than your property, but it's the fact that they valued your property over their life. So keep them at arm's length."
Words to live by. And I gave the paper target a good ol' nose job with some 9mm.
From the low ready, I would put the dot in the center of the head on the silhouette and kiss it. But that's a paper target that isn't moving.
So I did some Mozambique drills. You know, two-to-the-chest and one-to-the-head and all that fun stuff.
Ammo Used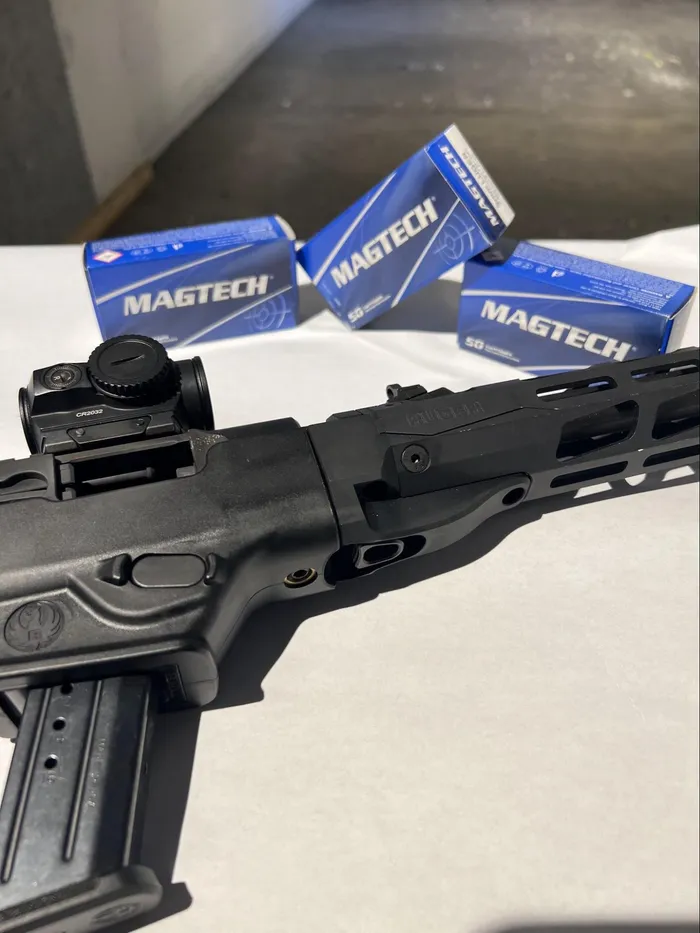 Shooting the PC Carbine came courtesy of Magtech 115 grain FMJ ammo (featured in our Best 9mm Ammo article) sent to me by the lovely folks at Natchez Sporting and Outdoors.
Magtech rounds are made with all in-house materials and is the most consistent ammo I've ever fired—no issues with primers or anything of that nature. Just pull the trigger, and boom.
It was a bit smokey in there, though. Wink Wink.
Score Card
Reliability (10/10)  
250 rounds, no issues whatsoever.
Ergonomics (7/10)
I'm not a fan of the shotgun-style stock, but it is easy to wield.
Customization (9/10)
The only reason it isn't a 10 is the shotgun-style stock.
Appearance (9/10)
She sure is purdy, but again, I prefer a different stock.
Value (9/10)
It's good for plinking, home defense, and the truck, but it is costly for a Ruger.
Accessories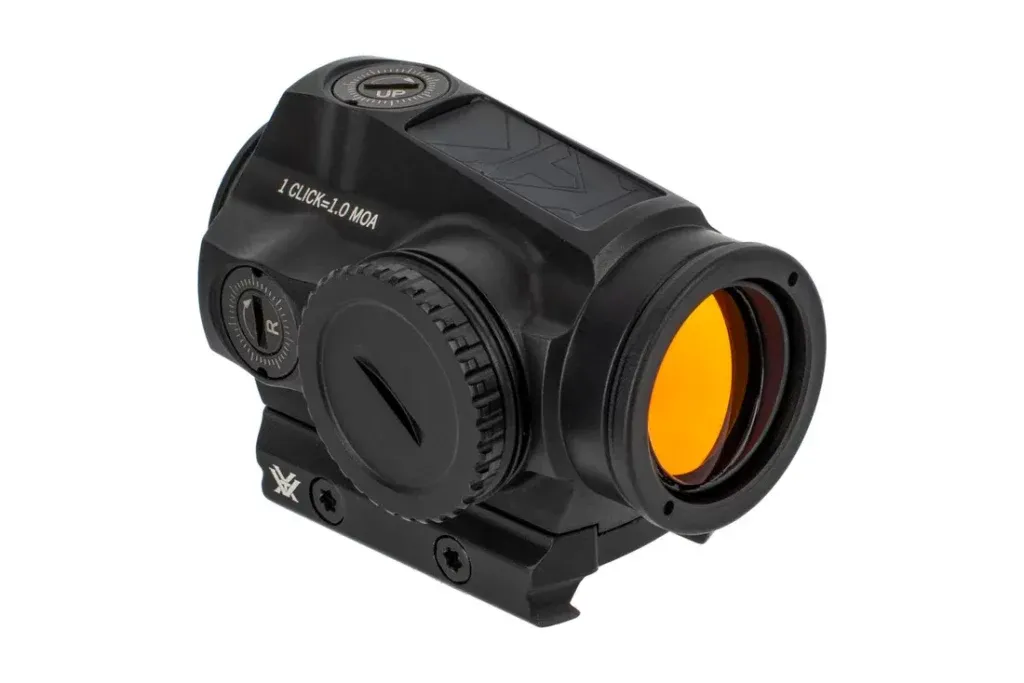 Shooting with a red dot will always produce better results than using iron sights. All you have to do is put the dot on the target and squeeze.
The Vortex on the PC Carbine that I tested was sighted in perfectly and made putting 9mm on the nose a breeze.
And it's not that expensive.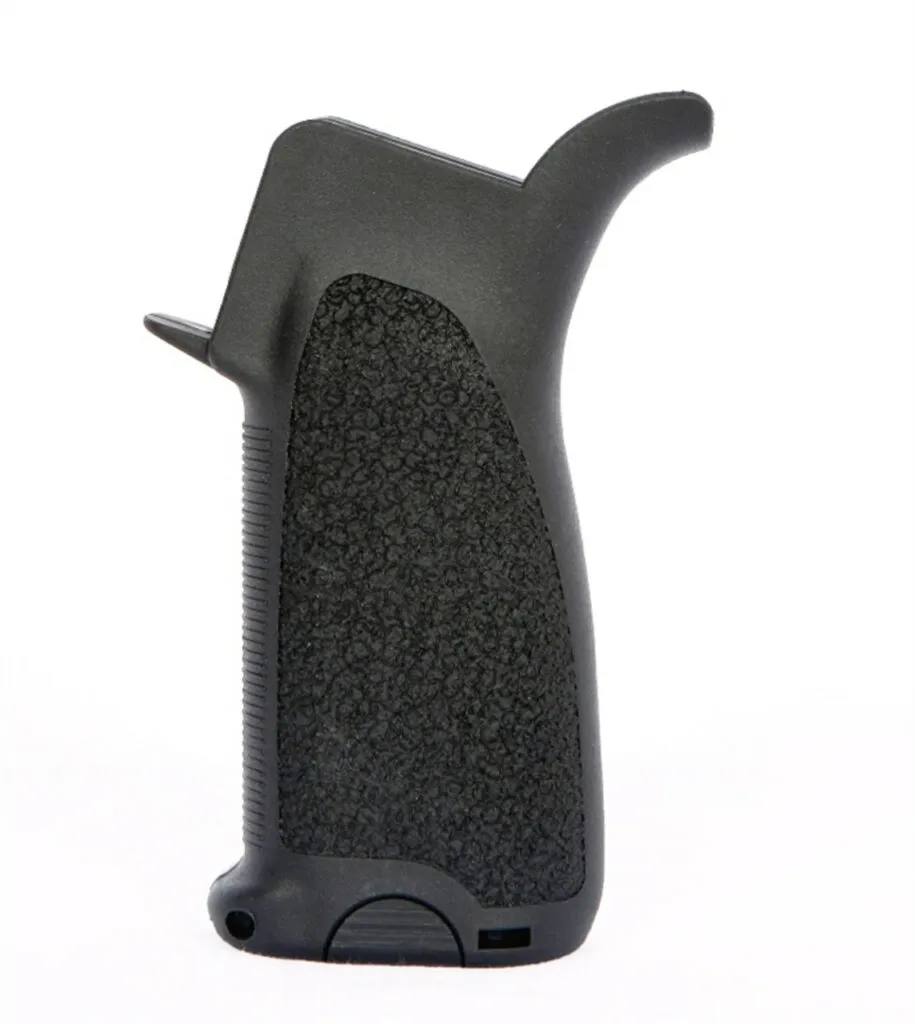 The Ruger PC Carbine has M-Lok slots compatible with any M-Lok grips, but I've always enjoyed the BCM Gunfighter grip. There are multiple ways to grip the vertical grip, making it easy to keep your muzzle down where you want it.
But you can choose any vertical grip that your heart desires. The one in the shed that used to be on your AR-15 will do.
Alternatives

If you want an ultimate compact carbine that'll fit in the backpack, look no further than the Kel-Tec Sub 2000 9mm Carbine.
You can fold this thing up like a piece of paper that you stuff in your coat pocket, ready for the day that someone wants to mess around and find out.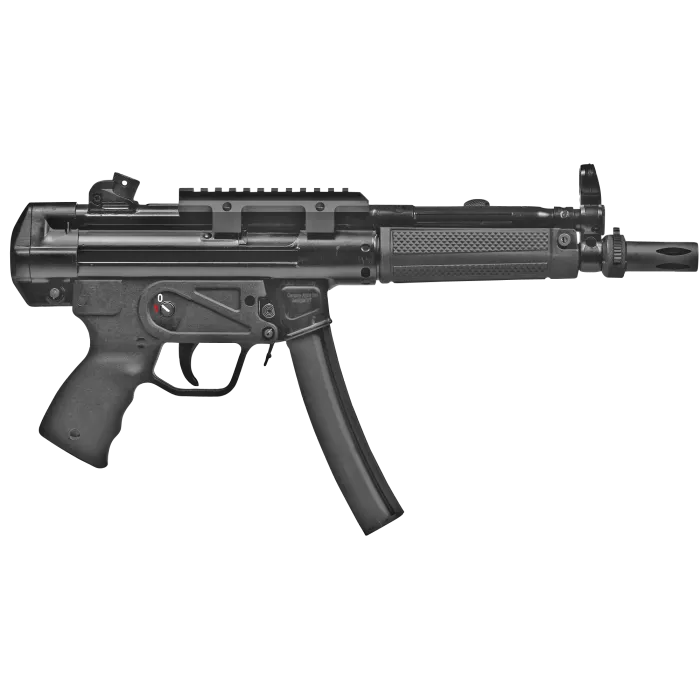 MP5s are one of the coolest firearms ever to exist. Slapping the bolt handle down and sending a bunch of 9mm at the enemy has been a staple in multiple video games we've all come to love.
But MP5s are expensive and hard to get. The Century Arms AP5 is inexpensive and fairly easy to acquire.
Don't worry; it's not just another clone. H&K actually worked with MKE (who works with Century Arms) to develop the AP5. So this is the closest thing you're going to get.
Check out Chris' review on the AP5 here.
Conclusion
To put it in a nutshell, the Ruger PC Carbine is hella fun and can work in a variety of roles, from home defense to the truck or just good ol' shooting in the yard, especially if you want a carbine with space for attachments.
And since 9mm is relatively inexpensive, you don't have to worry about donating plasma to be able to afford one.
What do you think of the Ruger PC Carbine? Thinking of getting one? All I have to say is this: Do it. You won't be disappointed.
See you on the range, fine shooter.
Explore more