Ruger PC Charger Review: Is It a Good Investment or Not?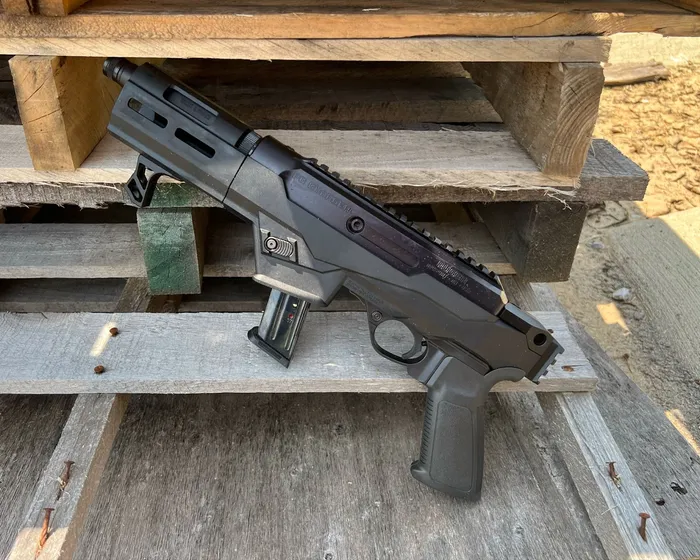 Ruger PC Charger Review: Is It a Good Investment or Not?
Introduction
Let's take a stroll back to early 2020 when the Ruger PC Charger was just released. I was already a fan of the 10/22 Takedown that had been out for years, so I was intrigued by hearing that another "takedown ready" gun was coming out from Ruger.
However, once I saw how small the PC Charger was fully assembled, the takedown functionality didn't excite me much.
Since I didn't have any 9mm Ruger firearms at the time or the need for another ultra-compact PCC (pistol-caliber carbine), I kind of forgot about the PC Charger…until recently. When Gun Made asked if I wanted to review one, I jumped at the opportunity to see what it was all about.
Let's take a closer look at what this small but mighty PCC has to offer to help you decide if it's worth adding to your own collection.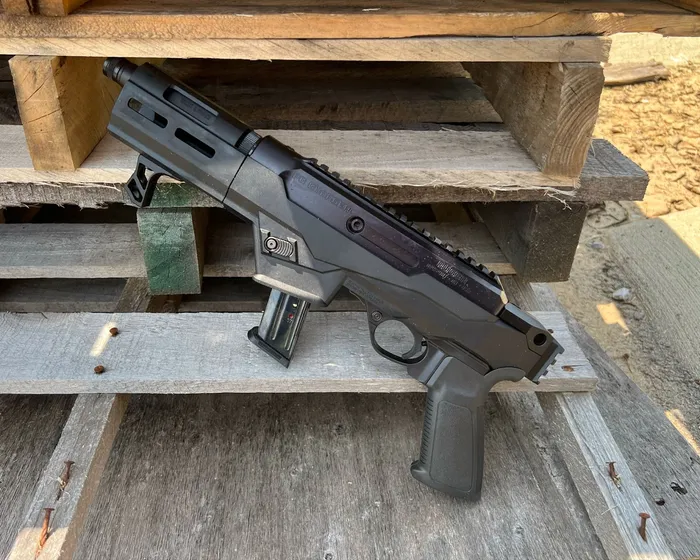 Ruger PC Charger Review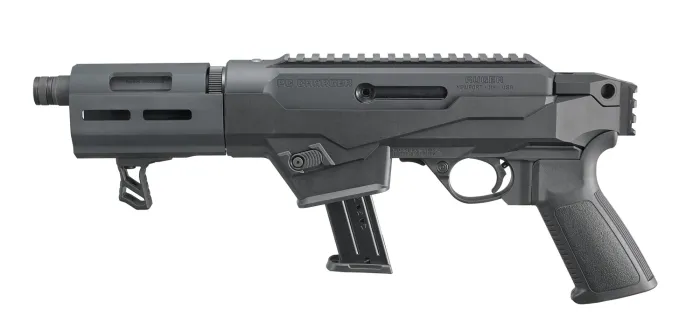 Specifications
| | |
| --- | --- |
| Caliber | 9mm |
| Capacity | 17+1 |
| Barrel Length | 6.5 Inches |
| Twist | 1:10 |
| Barrel Thread Pattern | ½"-28 |
| Overall Length | 16.5 Inches |
| Weight | 5.2 Pounds |
| Receiver Material | Aluminum Alloy |
| Receiver Finish | Type III Hard-Coat Anodized |
| MSRP | $899.00 |
Pros & Cons
Pros
Can accept high-capacity mags (Glock and Ruger)

Compact – would make a nice truck gun

Reliable – from my experience and reading others

Threaded barrel 

MRSP is high, but you can typically find them under $650
Cons
Doesn't come with a brace (definitely understandable in the current times, though)

Feels bulkier than it really is

Not much room for accessories
Impressions and On The Range Testing
Reliability
With only one malfunction out of 145 rounds, it seems to be reliable. I fed it with both FMJs and defensive rounds (see ammo section below), both of which posed no problems for the PC Charger. I primarily ran the Ruger mags/magwell since I don't shoot with them often, before I ran a couple of Glock-style mags through it.
My one malfunction was a stovepipe and it occurred while I was using the Ruger magazine and a 124-grain Blazer Brass FMJ round. With the OEM Glock mag and Amend2 "Glock" mag that I tested with it, I didn't have any issues. I did only shoot a handful of rounds through the Glock-style mags, though, since I'm more confident in their reliability.  
Accuracy
Not having a brace and having extra long arms made the PC Charger feel rather awkward to shoot. I managed to shoot it fine, but it made it difficult to maintain the same consistency of follow-up shots that I would typically have liked to see.
I kept my shooting between seven and 25 yards, where I could keep my groupings tight as long as I took my time. The whole not having a brace thing is really what got me. If I had one and the right optic, I could see the 50-100 yard distances being more realistic.
I won't be entering any competitions with this gun either way, but I have a feeling not many would.
Overall Feel
Even though the overall length is so short, the gun itself feels larger than it is and bulky. While it's not "heavy" by any means, it's also not as light as I think it should be, especially when fully loaded with an extended mag.
Ruger should definitely try to reduce some weight, if at all possible. The aluminum alloy receiver has a Type 3 anodized hard coat that gives you that durable feel and confidence it should hold up well through regular use.
Features
Interchangeable Magazine Well
This is my favorite feature of the gun, by far. The PC Charger comes with a flared magazine well that accepts the Ruger SR series mags, which makes obvious sense…it is a Ruger and all.
However, also in the box is an additional mag well that will allow you to use Glock mags. For those of us who already happen to have quite a few Glock mags, this is a huge selling feature.
I tested the majority of my rounds through the Ruger mag since I already know my Glock mags are reliable and found the Ruger mag to work great. I did wind up swapping the mag well out to try some Glock mags through it, which posed no issues. I ran OEM Glock mags and Amend2 "Glock" mags, both of which fed fine.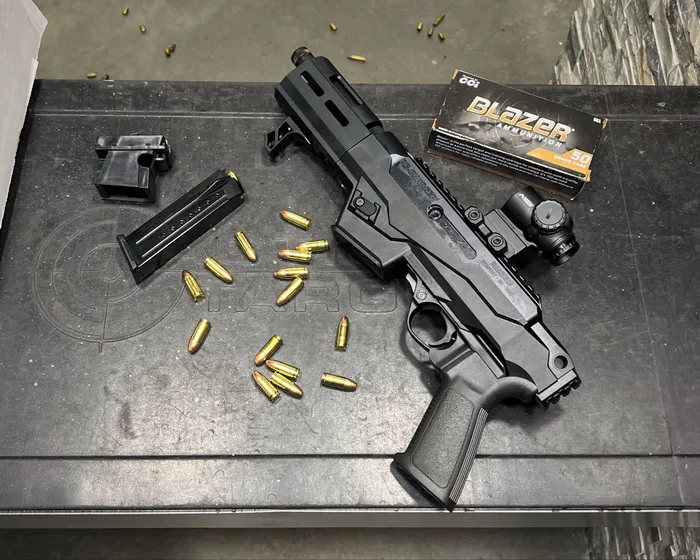 Having the ability to run either the Ruger or Glock mags makes the gun versatile for range time, but also very practical in a SHTF situation. If you have to "find" mags, you'll likely find a Glock mag before you find a Ruger one. You can even use those wonderful 50-round Glock drum magazines!
Reversible Controls
The PC Charger will have you covered whether you're a lefty or righty. The charging handle and magazine release are both reversible, with the charging handle coming installed on the right side of the gun. I would have thought with the majority of people being right-handed, Ruger would have placed the charging handle on the left from the factory, but it's an easy change.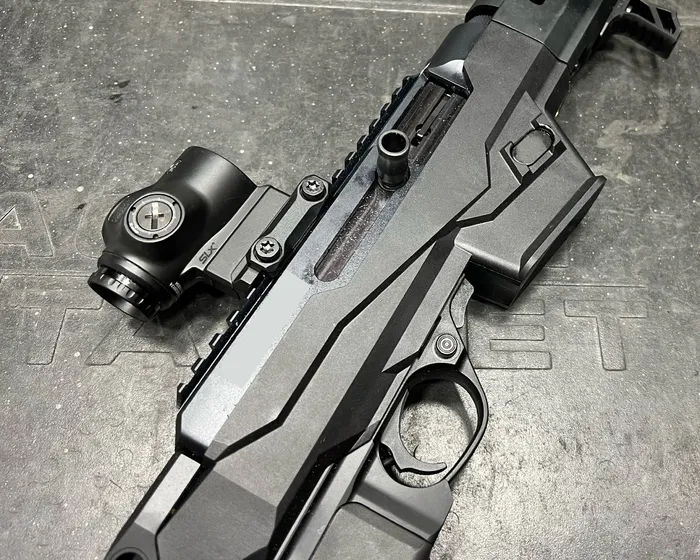 The safety is very similar to the Ruger 10/22 safety. It's a simple cross-bolt-style safety located directly in front of the trigger. It's simple, effective, and easy to engage and disengage.
My least favorite of the controls, though, is the magazine release. It's located very far forward, towards the handguard, so you basically have to use your support hand thumb. I would have liked to see it placed closer to the trigger guard in some way.
Small But Effective Handguard
Just like the title of this section says, the handguard is very small. I mean, you shouldn't expect a larger one, given the size of the gun overall, but yeah, it's small. It's just big enough to get a couple of M-Lok slots on the sides and bottom of it, so you can mount a light or handstop.
The PC Charger came with a factory-installed handstop that I really liked. If I was keeping this gun, I would actually keep the handstop that it came with.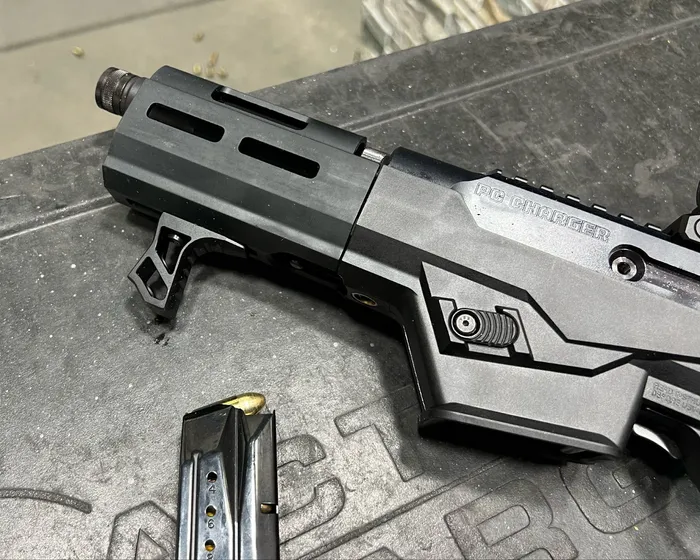 Threaded Barrel
Even if you're not into suppressors at the moment, it's good to have the option to add one down the road. The PC Charger has a ½"-28 thread pattern and is ready to host plenty of different suppressors.
I almost feel like it may defeat the purpose of the PC Charger being so compact to add the length, but I know some people just like it quiet!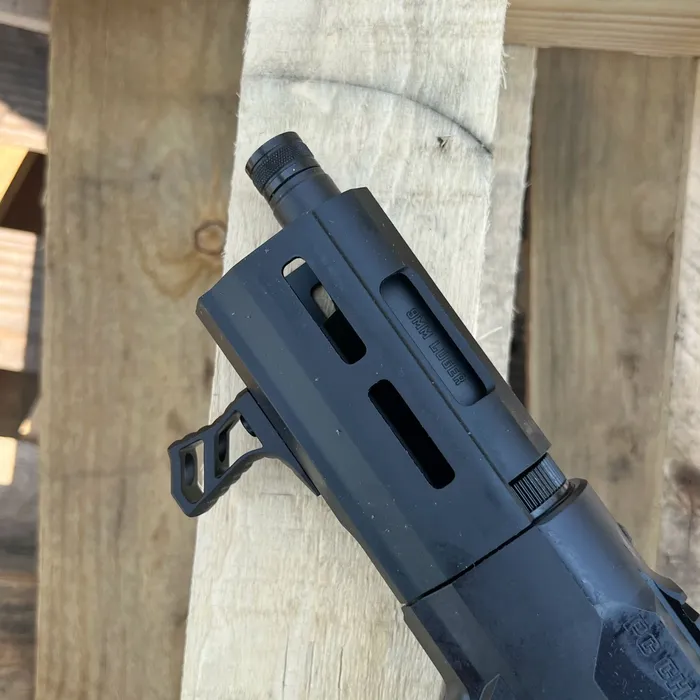 Takedown System
If you want to reduce the overall size of the PC Charger even more, say for transport or storage, you can separate the forend assembly from the action. It's as simple as locking the bolt back, pushing the locking lever on the bottom of the gun forward, and then rotating the handguard and pulling it away.
With such a minimal footprint already, I wouldn't see myself doing this very often, if ever, though.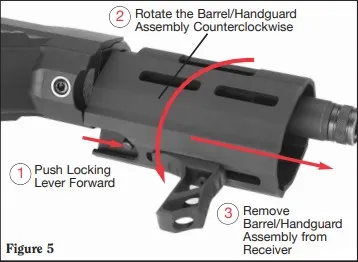 Pistol Grip
You know what? I'll give Ruger extra props with the pistol grip. Why, you ask?
Because there are plenty of AR-15s that are more expensive than the PC Charger and still come with the basic A2-style pistol grip.
This Ruger grip isn't the fanciest, it would probably fall a bit lower than a standard Magpul MOE grip for me, but it's still ergonomic and much better than those cheap A2s.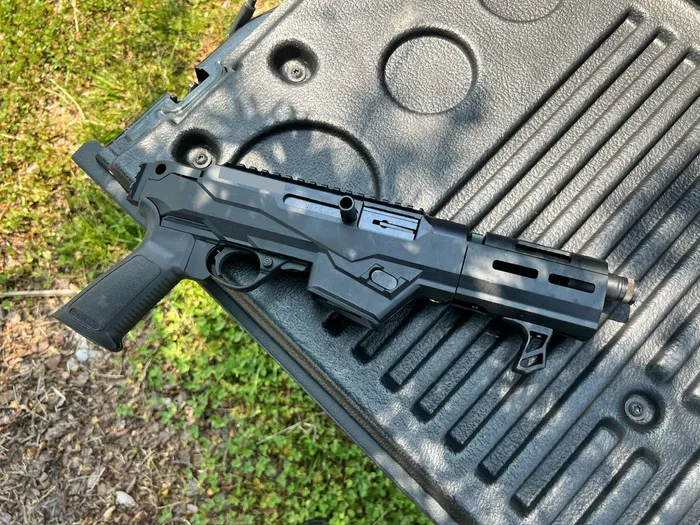 Trigger
I was pleasantly surprised by the trigger on this gun. Ruger uses proven 10/22 trigger components, so there is that research and development behind it as a baseline.
It's nice and light has a crisp break, and a relatively short reset. If I was to keep this gun, the trigger would not be something I'd be replacing.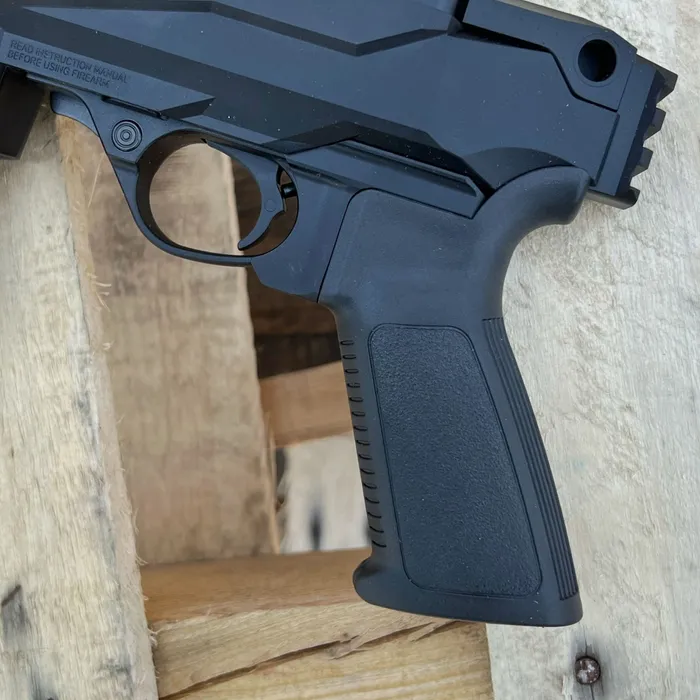 How We Tested
Without a brace and being confined to an indoor range with this one, I kept the shooting rather slow and, to be honest, boring. I was more so focusing on the reliability of the gun, as opposed to pushing my target out as far as I could or trying to do speed reloads (which would have been a tad difficult with this setup!).
I did, of course, speed up my rate of fire at times to see how it handled it, as well as alternated ammo within the same magazine to see if it would cause any hiccups. Happy to report nothing seemed to cause any issues.
Ammo Used
I wound up having some 124-grain Blazer Brass FMJs and 124-grain Hornady Black defensive rounds with me at the range, both of which the PC Charger seemed to be fond of.
I had one stovepipe and no other issues, out of the 145 rounds I put through it, so it was not a bad day. I almost never shoot steel-case ammo or reloads, but I would be curious to see how the PC Charger would handle them.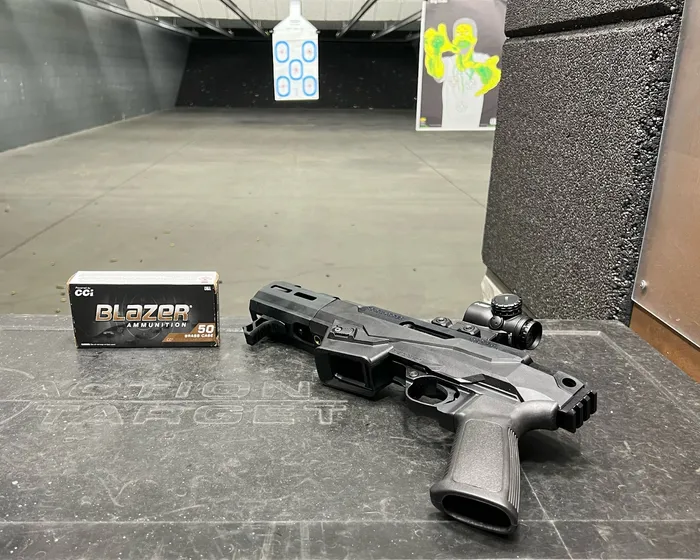 Score Card
Reliability (9/10)  
I only had one malfunction, so I just can't say it's a 10/10.
Ergonomics (7/10)
Especially without a brace, it can feel a bit strange.
Customization (7/10)
While you can add plenty of types of accessories, you'll be limited by the size of which you can.
Appearance (7/10)
A tad futuristic looking and it looks better with a brace installed, but it's not all that sexy.
Value (8/10)
It's a decent price but has limited applications and room for accessories.
Accessories
Since the PC Charger comes with the UTG handstop which I really like, I wouldn't personally buy a different one.
However, if that one isn't your style, I would definitely recommend keeping one on in general to help with control and safety.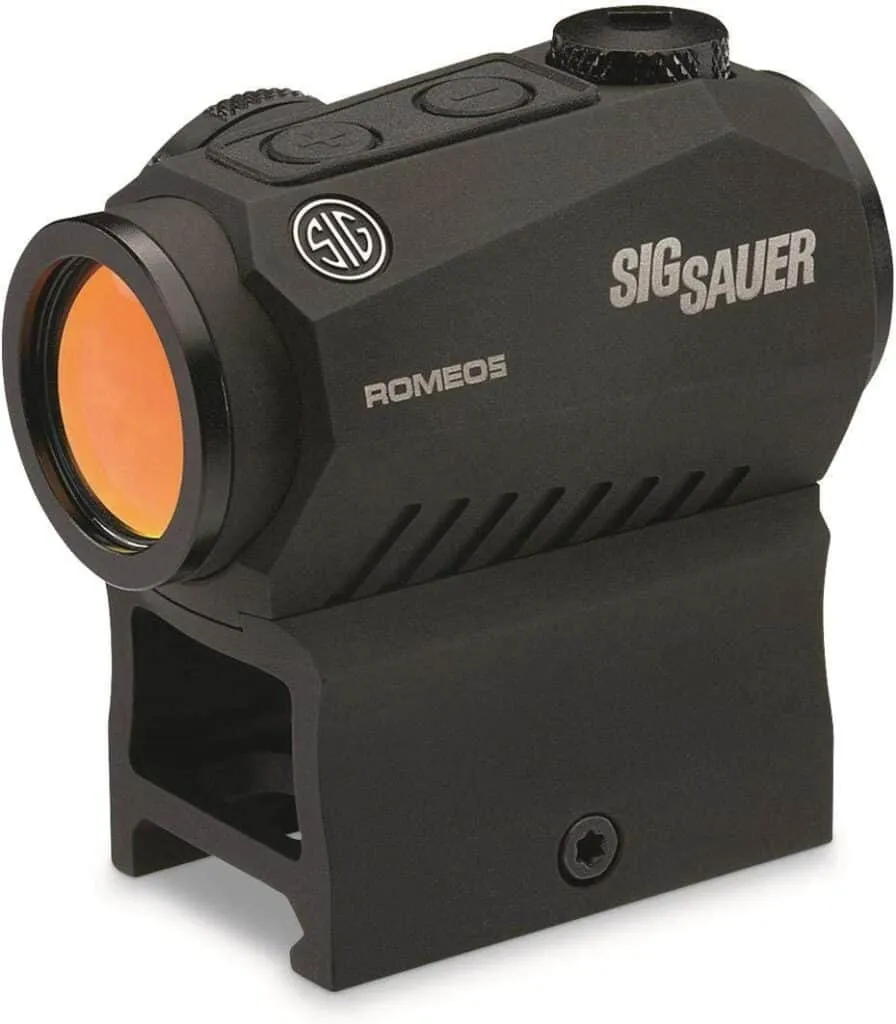 The Romeo5 is nice and compact, that would fit well on the PC Charger. It has a 2 MOA dot with 10 different illumination settings, two of which are night vision compatible.
To help provide a 40,000+ battery lfe, the optic is motion activated to power up at first sense of movement and turn off when it does not. It's waterproof (IPX-7), fog-proof and an all around sturdy optic. You can typically find it floating around $125, so you'll have plenty of money to spend on more ammo!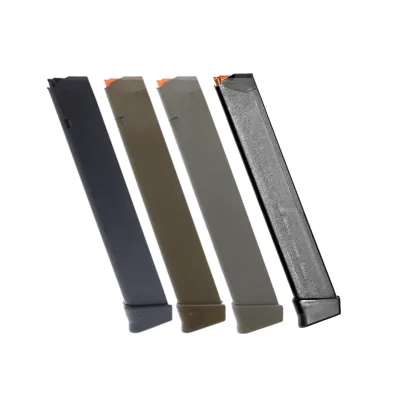 Let's be honest, nobody wants to waste their time at the range reloading. Save yourself some time and grab a few 33-round Glock mags and load them up at home prior to heading to the range.
There are a ton of Glock-compatible magazines out there, but I've always had the best luck with OEM Glock mags, so I tend to stick with them when possible.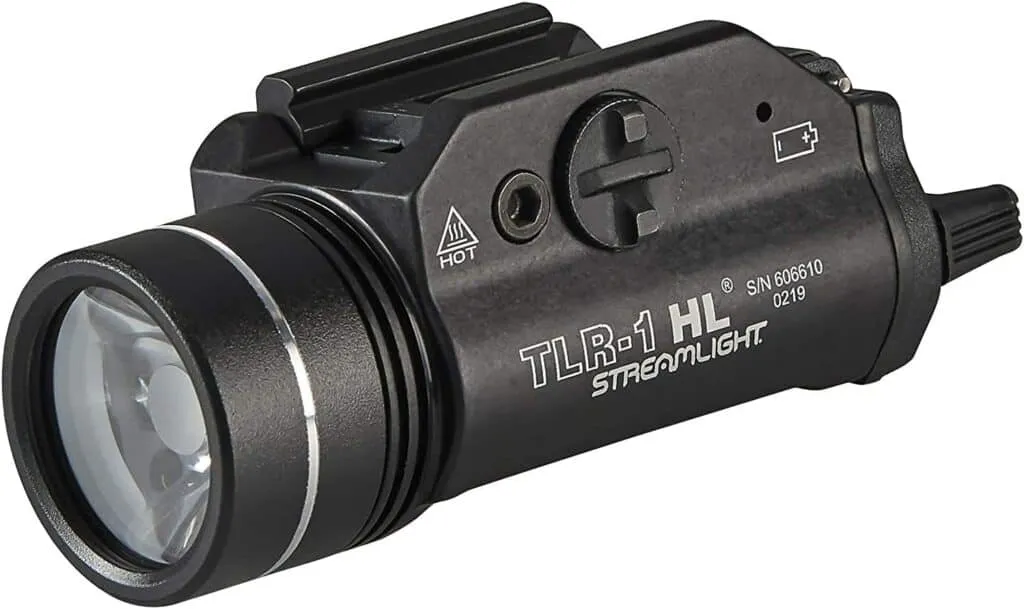 Being such a compact gun, I wouldn't go above and beyond with some massive light. I've seen a couple of setups online that feature a TLR-1 HL on the PC Charger, and I think it would be a great addition.
It puts out 1,000 lumens for an hour and a half, is IPX7 waterproof and has ambidextrous momentary/constant operation. At only 3.39 inches and 4.32 ounces, it fits great with the compact size of the PC Charger.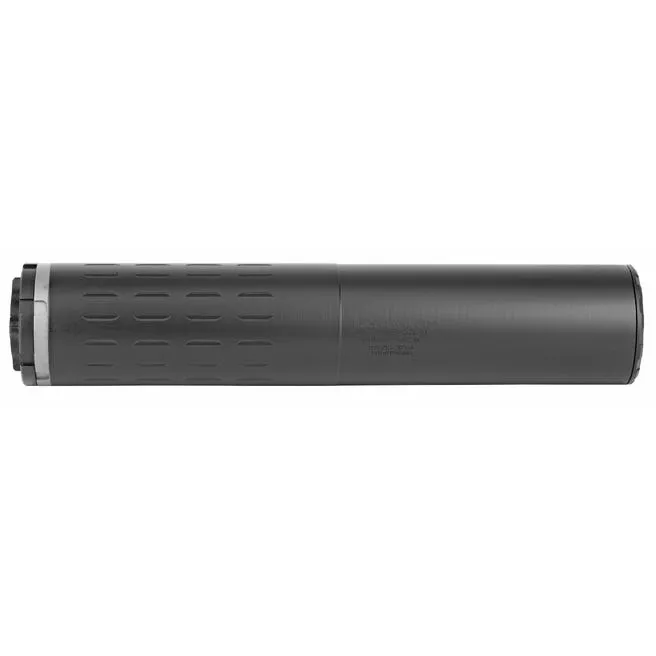 I haven't shot with this particular suppressor before, but a quick Google search revealed a ton of folks using this on their own PC Chargers. The Hybrid 46 is really a "jack of all trades."
It's a multi-caliber suppressor that is both full auto and magnum-rated. You can use it with rifles, pistols, and submachine guns. In case you're worried about the added weight or length, as an FYI, it comes in at 14.1 ounces and 7.6 inches long.
Alternatives
If Ruger PC Charger doesn't seem like it's for you, but you still want a compact, reliable, and fun-to-shoot 9mm PCC, check out these other options.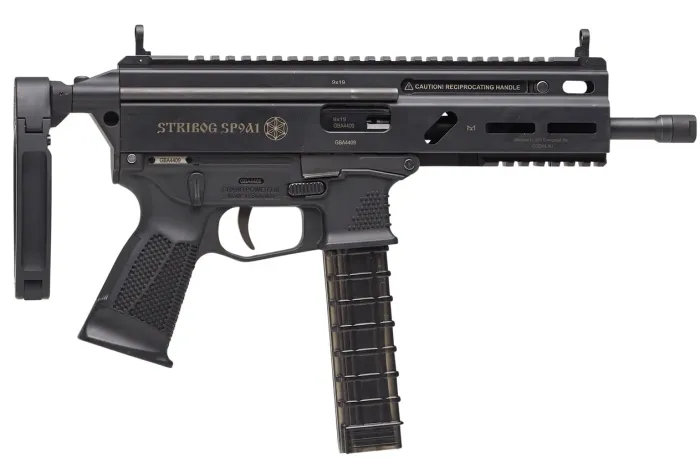 Found close in price to the PC Charger, the Stribog has caught a lot of attention, including that of one of our writers, Chris. It is a direct blowback 9mm that features an 8" threaded barrel and plenty of rail space to mount your favorite optic.
It's reliable, fun to shoot, and has started to see decent aftermarket support over the last couple of years. Check out our full SP9A1 review for more info.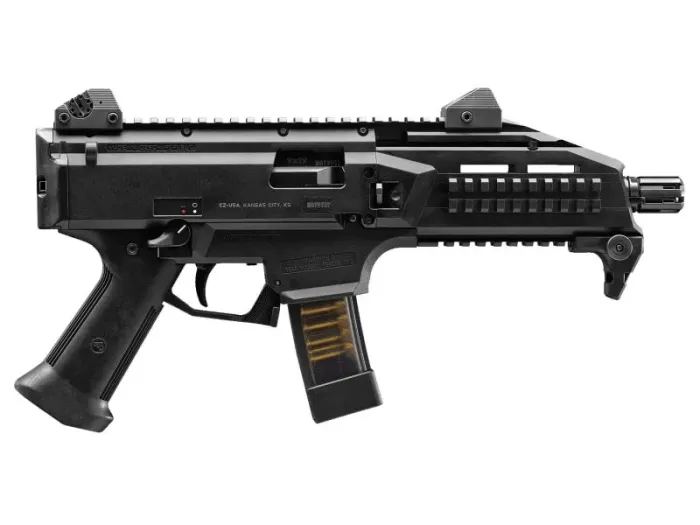 Your pockets won't be as full if you go with a CZ Scorpion EVO 3 S1 as they would with the other two we've discussed so far, but I don't typically hear anyone saying they had buyers remorse after getting one!
It's known for its accuracy and reliability and has a ton of accessories on the market for it. It may have a lot of polymer on it, but it still seems to be durable and it also comes with iron sights from the factory, which is always nice to not have to worry about adding.
If you have the extra cash, the Scorpion EVO 3 S1 is worth giving a look. We even wrote a complete EVO 3 S1 review for you to get more information.

If you like and typically prefer a long-length PCC, check out the Ruger PC Carbine. You are going to have a lot of the same features as the PC Charger, but instead, you will get a 16.12-inch barrel, an adjustable stock, and a ton of extra handguard space for your favorite accessories.
The price is going to take a small jump, but I feel it's well warranted.
Check out our Ruger PC Carbine review to learn more.
Conclusion
After shooting the PC Charger and taking into account its compact specifications, I definitely can see the appeal.
While it's not the most versatile PCC out there (until you really start adding accessories), it would also make for a good truck gun, backpack gun, or home defense gun.
I wouldn't place this in my "Top 3" PCCs, but I wouldn't urge you to avoid it either. If you found a good deal on one and already run 9mm anyways, I believe they are worth considering for your next PCC.
Do you own a PC Charger or similar-sized PCC? If so, what is your favorite accessory for it?
Explore more