Safariland ALS Holster Review: The Gold Standard of OWB Holsters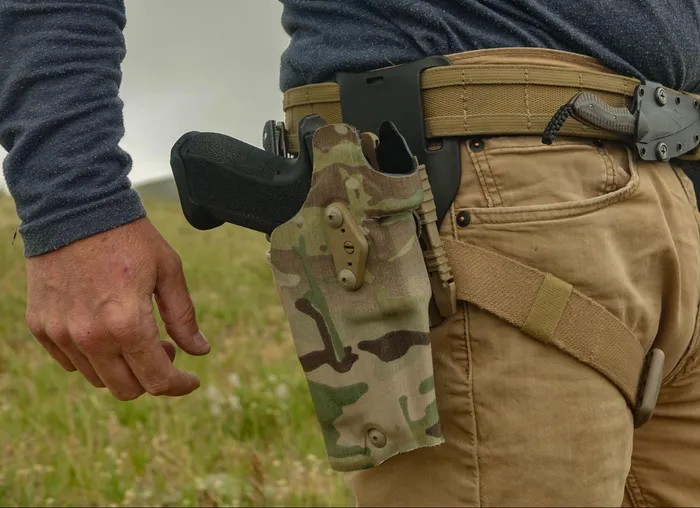 Safariland ALS Holster Review: The Gold Standard of OWB Holsters
Introduction
When I started a gun belt project some time ago, I didn't realize how far down the velcro-lined hole I would get. I also never anticipated spending so much money on holsters, but necessity makes permissible things that otherwise might be forbidden.
I say I spent a lot of money on holsters, but I don't mean that in a bad way. I may have become just a bit of an addict to Safariland's ALS holster lineup, and today, I will share some of my sickness with you.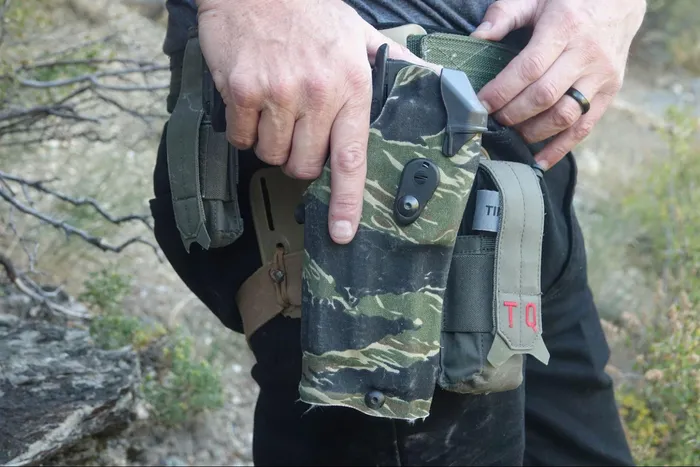 I knew I would need a good pistol holster for that proper gun belt. To that end, I found myself endlessly scrolling through Safariland's website to decide which one I liked the best. That was three holsters ago, and there are no signs of stopping.
The ALS line of OWB holsters uses Safariland's level 1 retention system, which utilizes a thumb lever to release the pistol from the polymer holster. Other retention levels require multiple release movements by the user to get the pistol from its holster. I also have a level 2 retention holster, and believe it or not, it's still very quick to get out and on target.
These holsters are professional-grade products, more likely to be seen on a duty belt than tucked under your rhinestone-studded cowboy shirt and jeans. There are various models, but the ones you'll see here today are not for CCW users but more for sport or duty.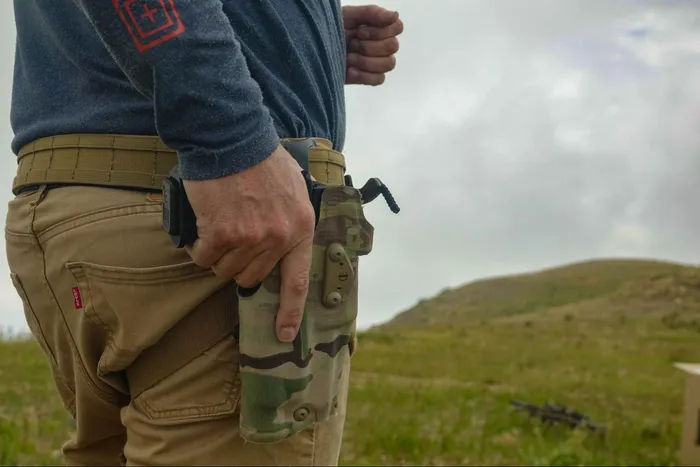 Safariland ALS Holster Review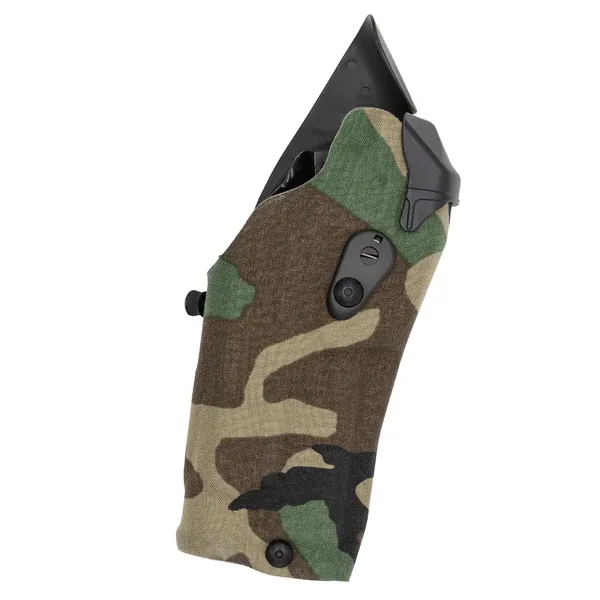 The ALS system uses a polymer block that hinges inside the holster to lock onto the slide of your pistol. The block is attached to a thumb lever perfectly placed on the side of the holster to release as you draw the pistol.
The tight fit and required retention demand that the holsters be custom fit for each pistol model or family.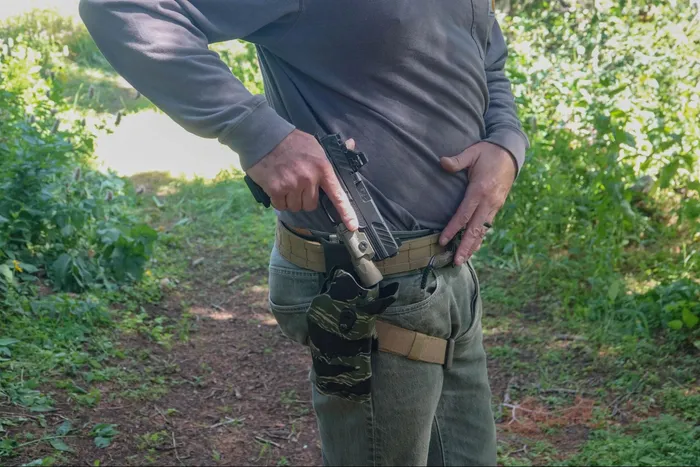 The pistol pictured is a Shadow Systems DR920, which is a Glock 17 clone. So, I ordered a Glock 17 holster design, which fit my pistol perfectly.
In addition to ordering the holster custom-sized to your pistol, you'll also need to specify if said pistol will carry a red dot or not, as well as a weapon light if applicable. There are many different red dots and weapon lights, so you can imagine the plethora of different models that Safariland has to model.
To Safariland's credit, it seems to have achieved an excellent system to order holsters from its website. It's easy to select popular models of pistols, sights, lights, and other options. Both right and left-handed models and dozens of color and wrap patterns are available.
My first holster came in, and I'll admit I was a bit unprepared. I'd neglected to order the appropriate Safariland accessories to position and mount the holster to my belt properly. Safariland offers a wide variety of positioning pieces and connecting hardware to fit almost any purpose.
Later, I purchased the Quick Locking System (QLS), which utilizes a rapid snap-on system to attach and remove the holster from the belt. This turned out to be an absolute must-have, mainly because I have multiple belts for multiple purposes, and having the ability to swap from one holster to another is extremely convenient. The QLS system is robust but easily operated by a single hand.
It's all starting to sound like some really nice gear, right? I definitely think so, but let me warn you about the dangers of becoming a holster addict like me. All this equipment is very handy and will help improve your high-speed operation (whatever that might be). But it won't take long before you sign your paychecks to Safariland if you aren't careful.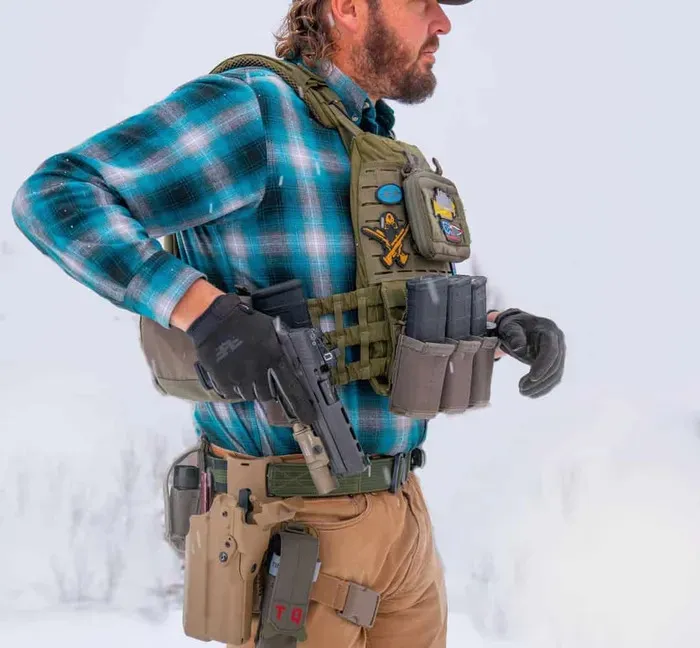 Pros & Cons
Pros
Very high-quality product

Very modular and adaptable

Great selection of styles and colors

If it doesn't improve your game, you'll at least look good
Cons
Not inexpensive

Can be a little intimidating to pick the right holster

Can you believe Safariland is based in California? The irony.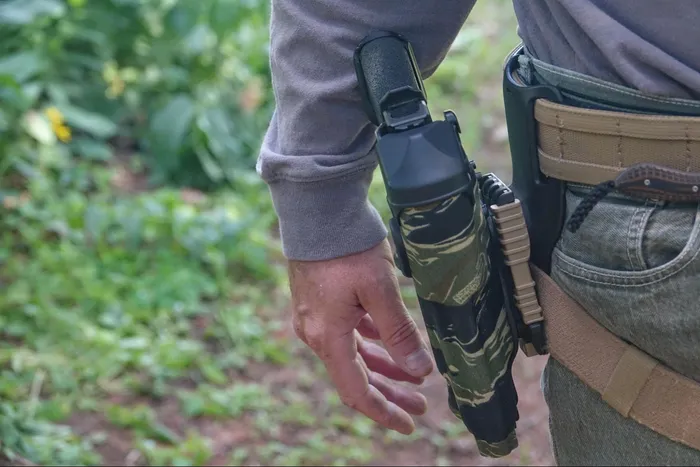 First Impressions & What Comes With It
Every Safariland product I've bought has come with extra fasteners, tools, washers, etc. This is very handy as you try to configure your equipment. There are also several sets of fasteners with different lengths to allow you to mount in different configurations.
Detailed instruction pamphlets also come with them to help guide you in your installation. I, of course, threw those out like most guys and figured it out on my own. I got a couple of extra QLS forks to attach multiple holsters to my different belts, which I strongly recommend.
The quality of these products speak for themselves. That said, I am sure that someone far more tactical than myself will step in to say they aren't durable enough for their needs.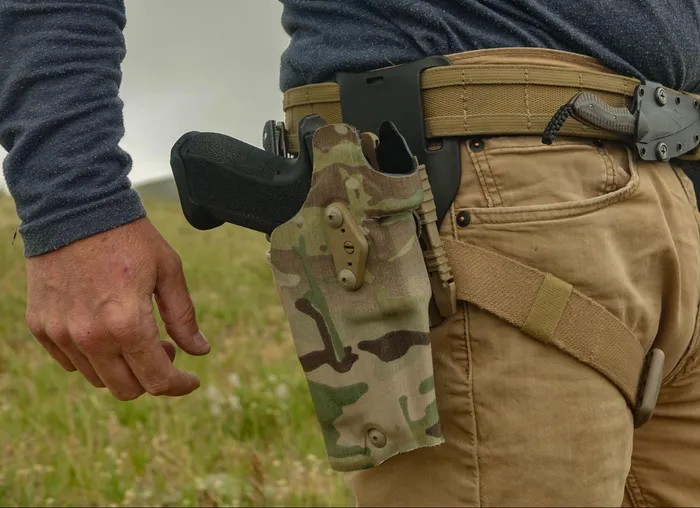 And I'm sure plenty of folks have managed to break this gear, which is no surprise. I mean, c'mon, it is only plastic, and it weathers with use and sunlight, so it won't surprise me if someday something snaps.
I'm just glad that it is unlikely I'll be hanging off the side of a helicopter when it does. But Safariland products come with a two-year limited warranty if such a thing happens.
Features
ALS Retention System
The ALS system does a fantastic job of keeping your pistol secured in the holster. You can run, jump, roll around on the ground, bail in and out of vehicles, and your pistol will stay safely on your side.
It's also effortless to get your pistol out when needed; with just a quick swipe of your thumb, the pistol slides smoothly into action.
Polymer Housing
The polymer housing of the holster makes a soft touch that won't damage your pistol's finish. But I can tell you after much use, you will still start to see some rubbing evidence.
Regardless, the holster does a great job protecting your pistol, muzzle, red dot, and weapon light.
The holster is closed at the end to keep dirt and debris from getting into your muzzle. In addition, at the top of the holster is a winged hood to protect your red dot. It also has a flip-up cover to keep your red dot window from collecting Cheeto dust between shots.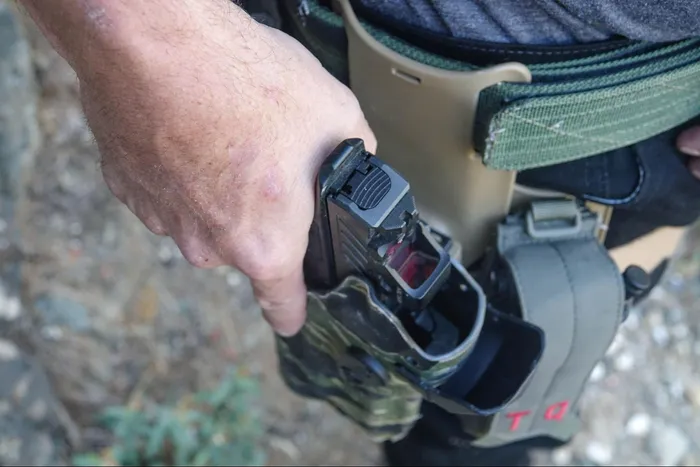 Tension Screw
Tucked neatly behind the holster and out of the way is a tension screw that you can adjust with an Allen key to increase or reduce the tension against your pistol inside the holster. A soft pad on the inside is progressively pressed against the pistol frame as the screw is tightened.
This allows you to customize the feel of your draw and reduce the rattling of the pistol as you run back and forth at the range.
QLS Change System
The QLS system is fantastic for swapping one holster to another on your belt. The fork attaches to the holster, and the receiver mounts to your belt. You can slide the holster into place, making the same motion to holster your pistol. Then, the locking lugs at the end of the fork engage the receiver, securing the holster to your belt.
This feature is a must-have if you get in and out of vehicles. While you certainly can wear the holster as you drive, popping it off for longer drives is much more comfortable.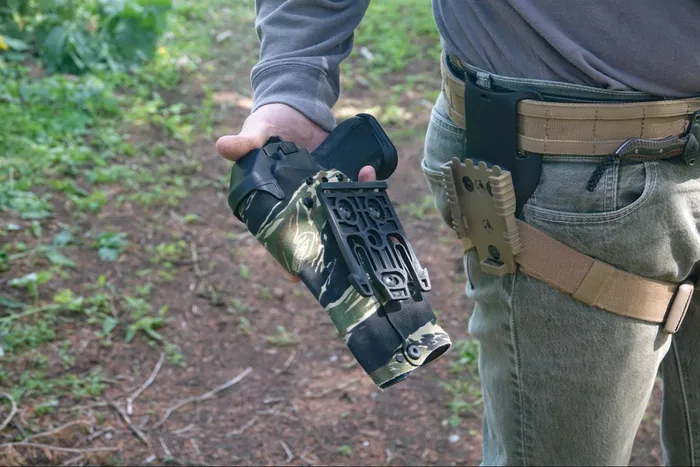 Cordura Wrap
As an aspiring mall ninja, I love that most Safariland holsters can be ordered with any of its Cordura wrapping patterns.
So, if you are a Multicam nerd, there are almost too many options, like Multicam Tropic, or my favorite Tiger Stripe.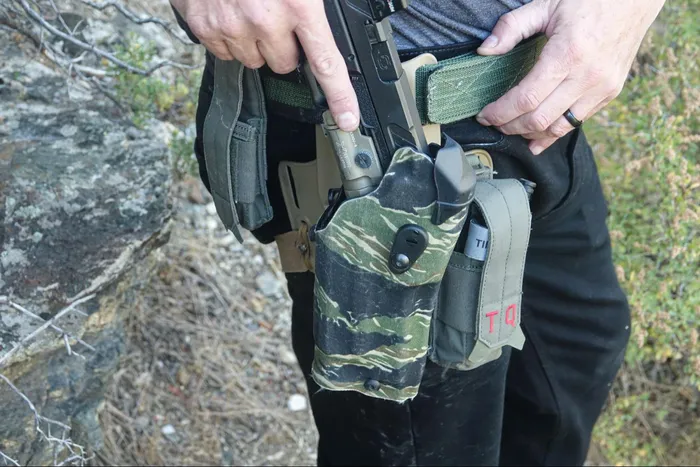 Conclusion
If you do a lot of pistol shooting, you will probably love the Safariland ALS holsters like I have. I typically wear one or another of these on a daily basis, if only to get more practice in. I draw my pistol from one of these holsters at least a dozen times on any given day.
They give professional-grade performance to anyone willing to buy them. The holsters have helped me improve and draw my pistols faster, and I love how they function.
If you are looking into a retention holster, I recommend the holsters from Safariland.
Explore more