Sig Sauer P365 vs. P365XL: Why Size Makes The Difference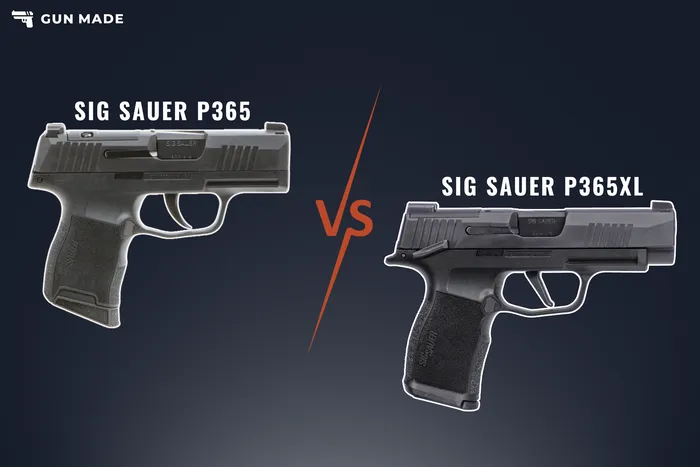 Sig Sauer P365 vs. P365XL: Why Size Makes The Difference
Introduction
Sig Sauer was at the forefront of the concealed carry game when it came out with the P365 in 2018. Since then, it has released multiple variants in which any shooter can find comfort.
Today, we will compare the original Sig Sauer P365 vs. P365XL and help you decide which one you should choose based on specific differences.
Overview Of The Sig Sauer P365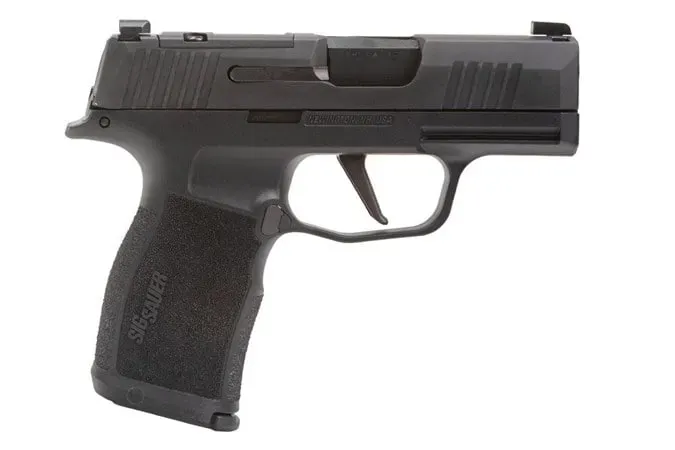 The Sig Sauer P365 is a semi-automatic striker-fired sub-compact pistol meant to be used for concealed carry. It offers a standard magazine capacity of 10 rounds but has options for 12, 15, and 17 rounds.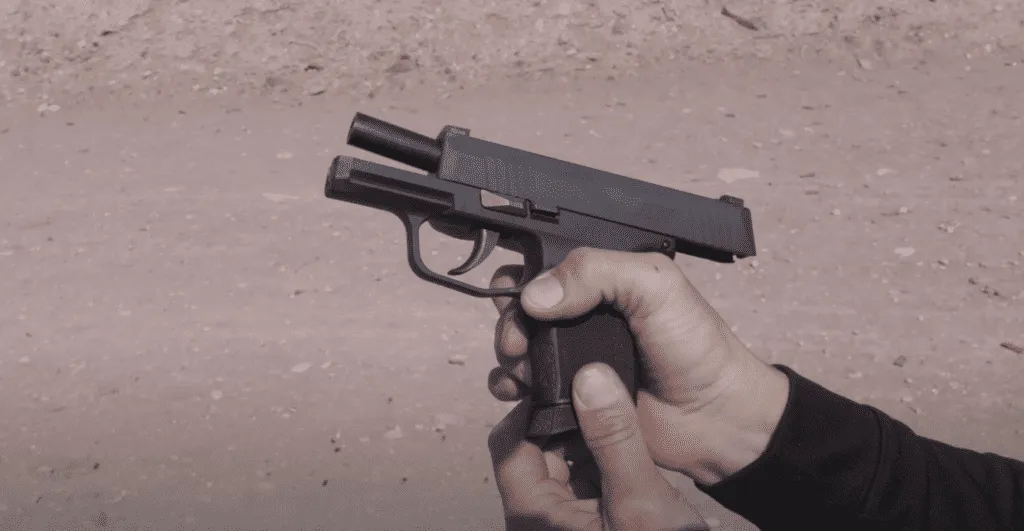 The P365 has a low bore axis, making it easier to handle the snappiness with shorter-barreled pistols. It's one of the first pistols to offer a double-digit magazine capacity in such a small package.
It was one of the best-selling pistols in 2018 and 2019 and still remains popular today.
Overview Of The P365XL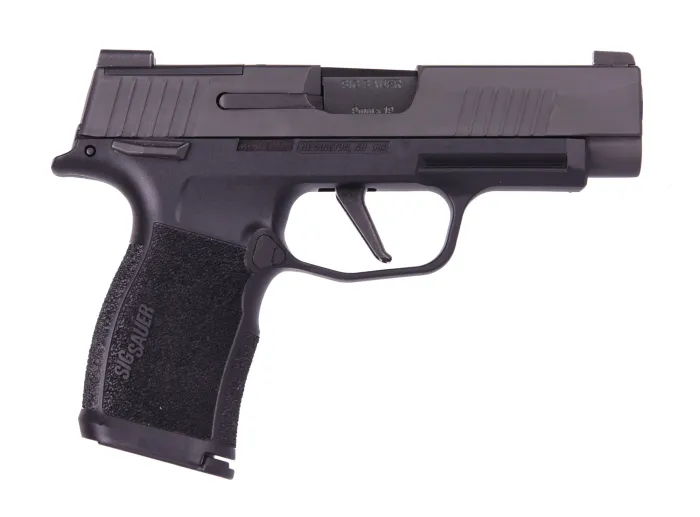 The Sig Sauer P365XL is a semi-automatic striker-fired compact pistol from Sig Sauer that was an answer to those of us with larger hands but still wanted a small pistol to conceal.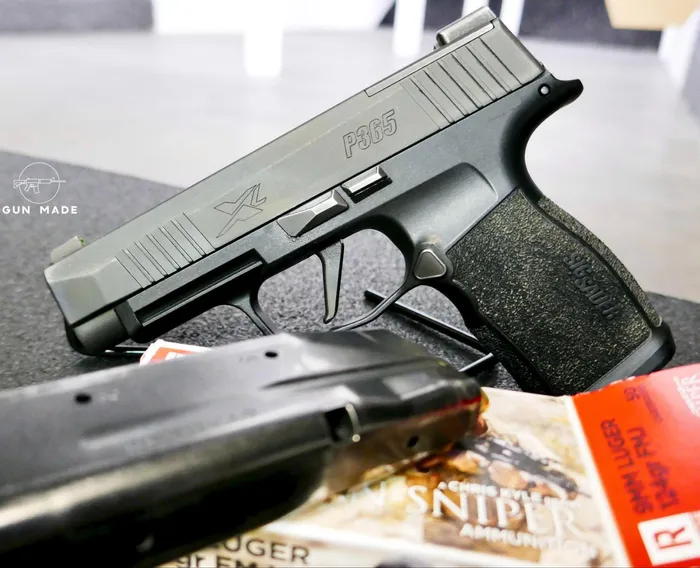 It accepts 12,15 and 17-round magazines and is far more shootable than the smaller P365. It has an optic cut for your favorite red dots and a flat-faced trigger for an easier pull.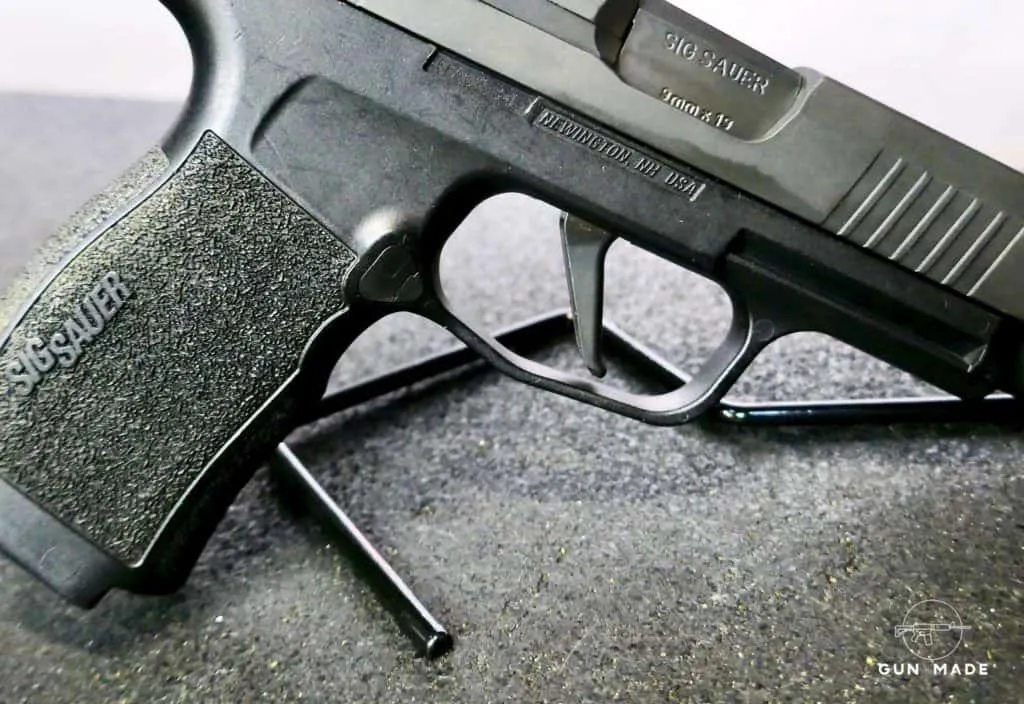 Specification Chart for Sig Sauer P365 and P365XL
| | | |
| --- | --- | --- |
| Specifications/Model | P365 | P365XL |
| Caliber | 9mm | 9mm |
| Action | Striker Fired | Striker Fired |
| Weight | 1.1 Pounds | 1.29 Pounds |
| Height | 4.3 Inches | 4.8 Inches |
| Width | 1 Inch | 1.1 Inches |
| Overall Length | 5.8 Inches | 6.6 Inches |
| Barrel Length | 3.1 Inches | 3.7 Inches |
| Grip Material | Polymer | Polymer |
| Barrel Material | Carbon Steel | Carbon Steel |
Key Differences Between The Sig P365 vs. P365XL
Aside from the pistols' size, other differences make one of these pistols better than the other, depending on what you want in your carry gun.
Sights And Optic Compatability
Both the P365 and P365XL have XRAY-3 dot day/night sights. And they are both optics ready from the factory.
But the P365 has more sight options than the P365XL.
Currently, the P365XL can only be had with the XRAY-3 dot sights, while the P365 also has the option for Siglite Night Sights and the SAS model sights.
The sights on the P365XL are also slightly larger than those on the P365.
Ergonomics
Since the P365XL is larger than the P365, it makes it more comfortable for those of us with larger hands.
The P365XL allows me to get my entire hand on the grip with only a bit of my pinky hanging off the edge. The P365, on the other hand, provides no room for my pinky. While this is an issue for those of us with larger hands, you shooters with smaller mitts will do fine.
Both grips are angled nicely with solid grip texturing all around.
Trigger Shoes
If you look at the P365, you will notice that it has a curved trigger shoe, while the P365XL has a flat trigger shoe.
Why does that matter, you ask?
Aside from looking cooler, flat triggers make obtaining good finger pad placement easier, leading to better leverage, increased accuracy, and an easier-to-fire gun. It also helps you find the trigger more easily, which is beneficial for a carry firearm.
Barrel Size
The barrel size on the P365 sits at 3.1 inches, whereas the P365XL barrel sits at 3.7 inches.
While this may not seem like a lot, the longer barrel does make the recoil slightly easier to manage on the P365XL, resulting in potentially improved accuracy.
With that said, it doesn't make a huge difference. Both pistols are equally snappy and can be hard to control (especially when you can't get your finger on the grip). Not being able to get my finger on the grip is where the P365 failed for me and made the P365XL shine.
Regardless of my experience, the P365 is an overachiever for its size.
Concealability
Since the P365 is a smaller gun, you can expect it to be easier to conceal.
The P365XL doesn't print so much that everyone at the local Costco knows you have a gun, but it is still a delight to conceal the P365 comparatively. So much so that you can't even tell it's there. Sometimes.
Even with the larger 15-round magazines, the P365 is far easier to conceal, especially for us bigger folks.
P365 Pros & Cons
Pros
Small size catered to shooters with smaller hands. 

High round count for a small pistol

Easy to conceal

Trigger isn't bad for a curved shoe
Cons
PVD coating wears quickly 

Bigger hands have issues with getting a good grip

Snappy recoil

The 12-round magazine has trouble seating
P365XL Pros & Cons
Pros
Suitable for bigger hands

Easy to conceal

Good capacity, considering the size
Cons
PVD coating on the slide wears quickly

The trigger can use some work
FAQs
Is the P365XL a good gun?
The P365XL is a good gun for the right person (small hands and looking for an easy-to-conceal pistol). But there are better pistols in the P365 lineup, like the X-Macro.
Is the P365XL snappy?
To me, it is. Any short-barreled pistol (under four inches) is going to be snappy.
Is the P365 too big for pocket carry?
Depends on how big your pockets are. You could stuff one in cargo pants or sweatpants pockets, but I wouldn't wear skinny jeans and put it in there.
Conclusion
The Sig Sauer P365 and P365XL paved the way for better pistols. The newer models in the lineup are excellent, for example, the X-Macro. The P365XL had to fail so the Macro could win.
However, I would choose the P365XL over the P365 if I had no other option. I can also palm an NBA regulation basketball, so take that with what you will. If your hands are bigger than average, there are better options.
Be good and take care.
Explore more