Henry Homesteader 9mm Carbine Review: Classic Style and Modern Appeal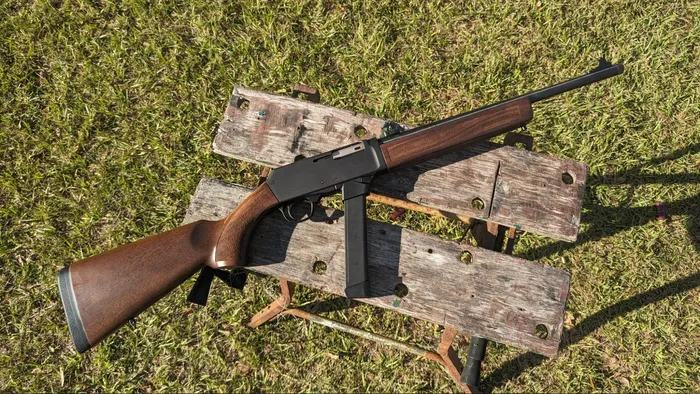 Henry Homesteader 9mm Carbine Review: Classic Style and Modern Appeal
The Henry Homesteader came out of left field like Barry Bonds and left many of us pleasantly surprised at SHOT 2023. Sure, Henry has made a few shotguns and even produced the old Armalite AR-7, but no one predicted the Homesteader.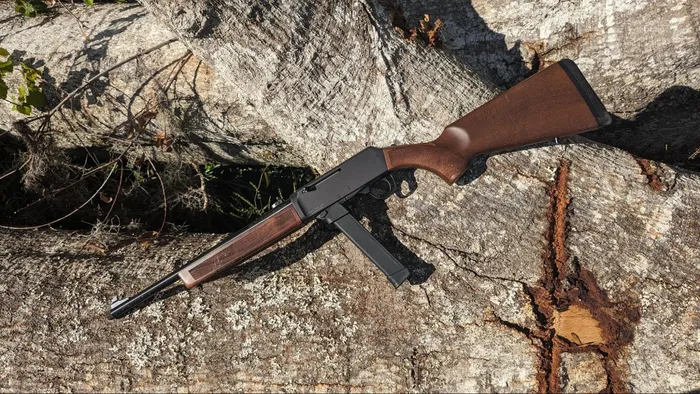 The Homesteader is a 9mm, semi-automatic, pistol-caliber carbine (PCC) that combines modern appeal with classic style.
Henry makes plenty of PCCs, as any lever action in .357 Magnum, .44 Magnum, or .45 Colt is technically a PCC. However, it has never made a PCC like this. The PCC world has been on fire for several years now, and the Homesteader is promising to do things a bit differently than most.
The presence of wood furniture on a gun that takes Glock mags is quite a surprise.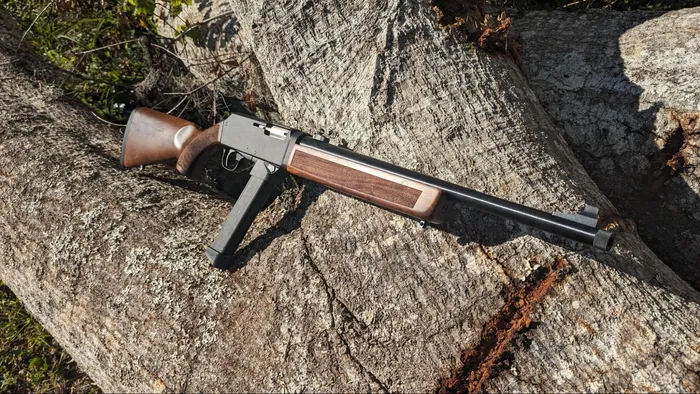 We don't have any black plastic, no rails, or M-LOK slots, but a classically themed modern weapon. That weapon comes with a modular magwell that allows shooters to use Henry's own magazines, S&W M&P magazines, P320 mags, and, of course, Glock mags.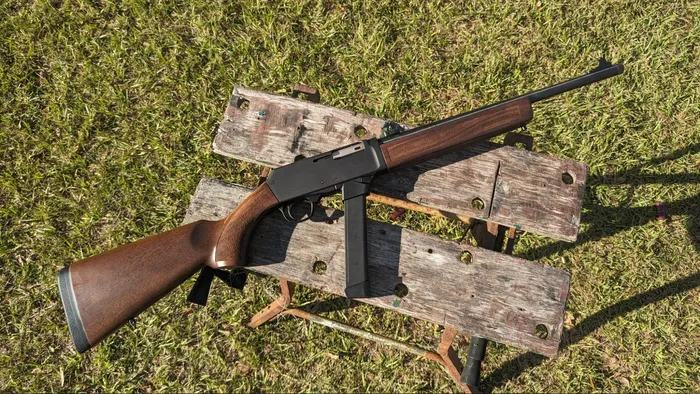 Regardless of which model you pick, Henry sends its magwell and proprietary five and ten-round magazine. If you choose to spend a hair more money, you get an extra magwell.
We'd like to thank Henry for providing this firearm for testing and review.
Henry Homesteader Review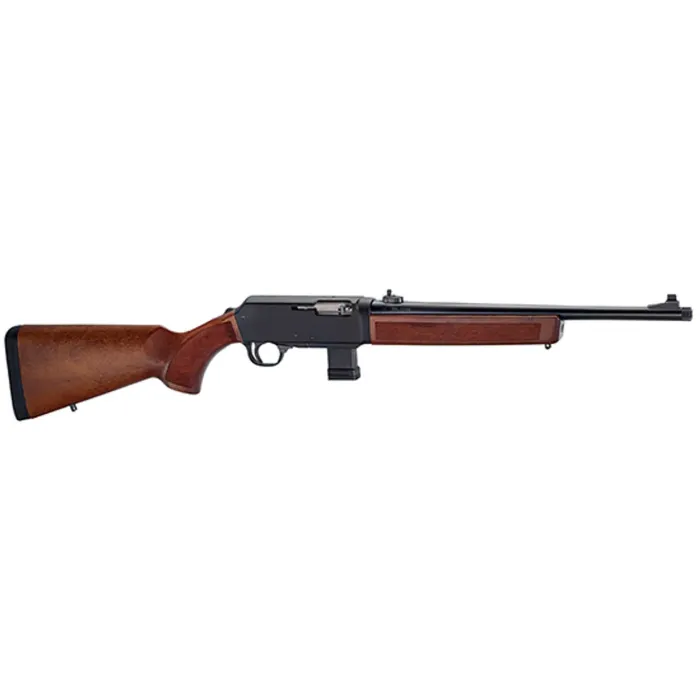 The Henry Homestead looks to bring a lightweight, reasonably compact rifle to the homestead. A 9mm PCC is a great 'family' gun, a weapon that can be employed by any member of the family responsible enough to handle a firearm safely.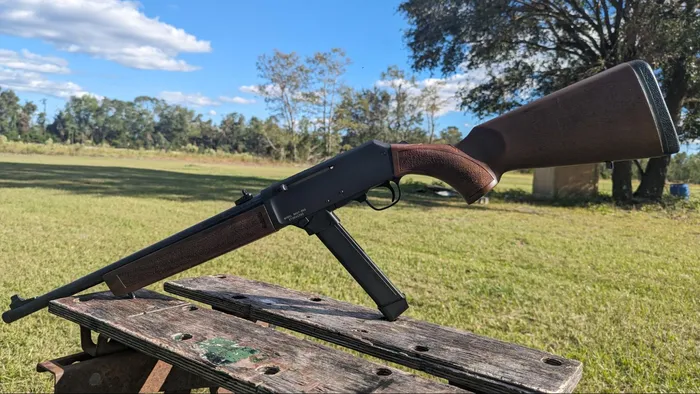 Full-powered rifles and shotguns may not be easy for everyone to use, but PCCs like the Homesteader are very user-friendly. This is great for anyone who needs a weapon that mixes a lightweight design with a low-recoiling weapon that also has less concussion and is nowhere near as loud as a rifle.
There are lots of PCCs that can fit that slot, but where the Homesteader stands out is being legal in nearly every state, even those with restrictive firearm laws.
Legendary firearm instructor Darryl Bolke often advocates for a low-profile self-defense weapon. A gun that doesn't look like a tactical weapon. To further that point, James Reeves recently covered a study on juries and firearm selection that shows juries tend to punish home defenders with tactical weapons over more plain weapons. The Homesteader's classic look falls into that more subtle and plain category.
Specifications
| | |
| --- | --- |
| Caliber | 9mm |
| Capacity | Five to 50 rounds |
| Overall Length | 35.75 inches |
| Barrel Length | 16.37 inches |
| Weight | 6 lbs 6 ounces |
| Length of Pull | 14 inches |
| MSRP | $928-$959 |
Pros and Cons
Pros
Low recoil makes it easy to shoot

Accurate and reliable 

Modular Magwell (Glock, M&P, Sig Sauer, Henry)

Well made with great attention to detail
Cons
Still just a 9mm

Tough to accessorize
Out of the Box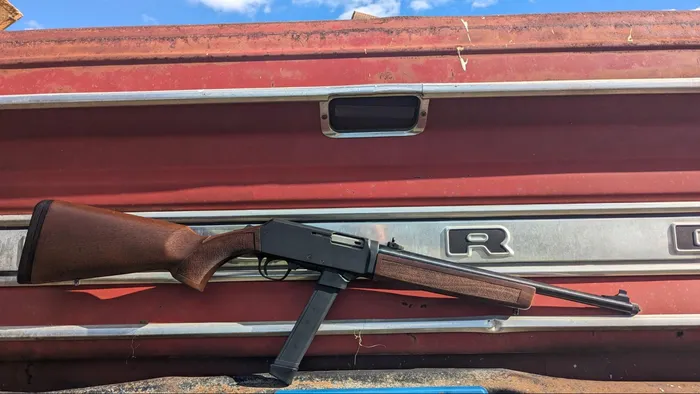 Henry is one of the few companies that has very easy-to-recognize packaging, and that white box is a welcomed sight in my home. The Homesteader's aluminum receiver feels dense and robust, and the overall build feels very well-made.
The highly textured walnut wood is absolutely gorgeous and richly stained. It provides a functional feature for sure, but it's tough to get over how good this gun looks.
At first glance, it almost looks like the classic Winchester 1907, and I can dig the aesthetic. I couldn't wait to take the gun to the range. While many PCCs have been boring me lately, this isn't one of them.
How We Tested the Homesteader
Since my Homesteader came with a Glock magwell and Henry magwell, I went to the range with both sets of magazines. I figured I might as well try both and see if one works better than the other.
I tested the PCC as close as 10 yards and as far back as 100 yards.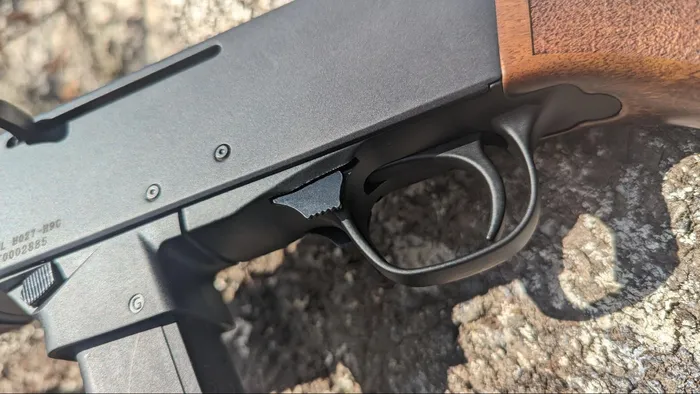 The Homesteader is blowback-operated, and the blowback operation typically creates a good bit of recoil. My expectations were wrong, though, as Henry installed a reciprocating mass under the handguard to cut recoil and create a relatively tame shooting rifle.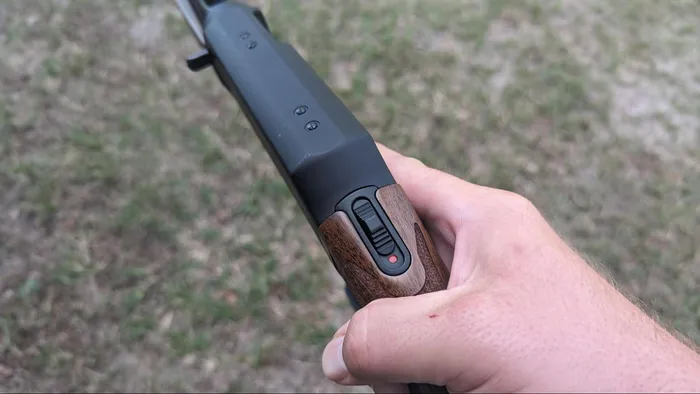 Ergonomics were no issue and impressed me. The safety is a tang-style design, much like a Mossberg 500, and the magazine release varies depending on the magwell. The stock Henry magwell is ambidextrous but somewhat awkwardly placed. It takes some practice to get used to. The Glock Magwell's push-button design was a bit more intuitive to me.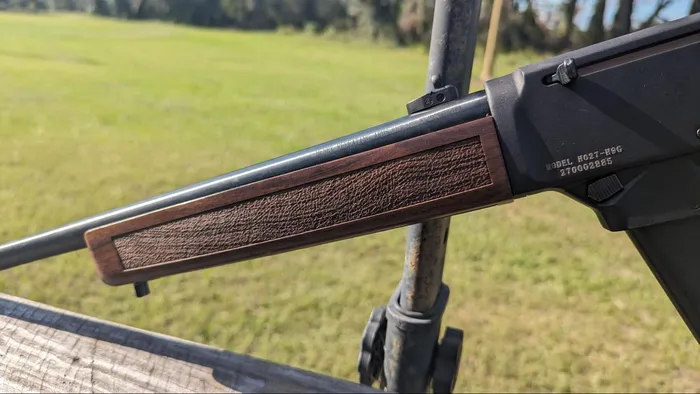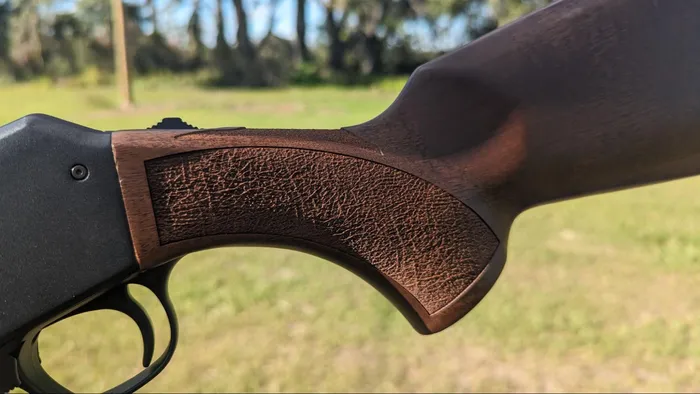 The forward peep sight is fast and useable, but I'm torn on if I like it. I don't mind sights on the barrel, but I would prefer an open-front sight in that case. I'd also prefer a peep sight be moved all the way to the rear of the gun. With the front sight being black, it doesn't offer much contrast, and it needs a paint pen touch-up.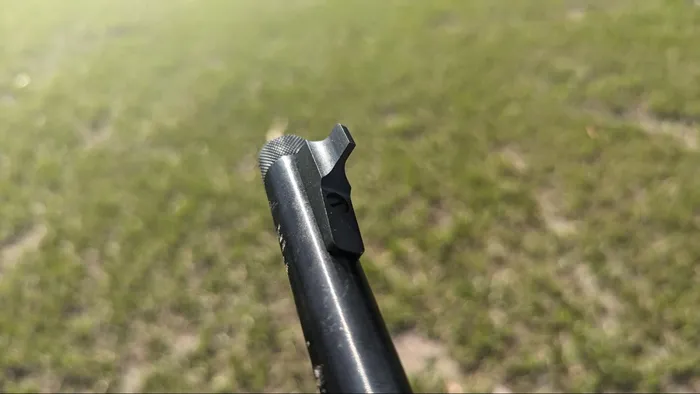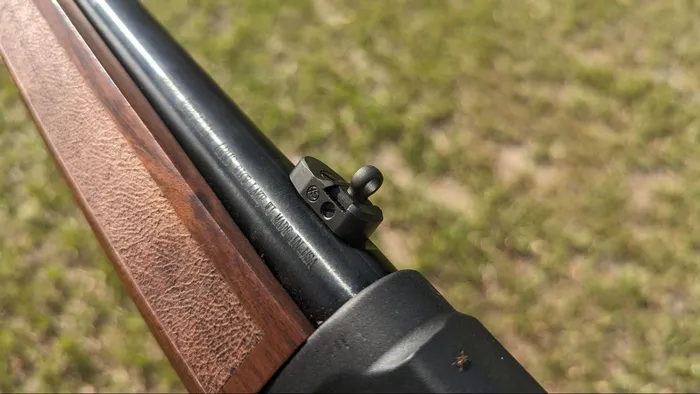 Reliability
I chugged through a little over 500 rounds of ammo throughout my testing. In all that shooting, I only ran into a few rounds that failed to fire. The firing pin hits looked solid, so the primers may have been bad.
I had one other malfunction in which a round struck the chamber wall and failed to load. This came from a Magpul D50 drum and only occurred once. Other than that, I had no problems with the Homesteader and feel it's a very reliable firearm.
Ammo Used
Most of the testing was done with some standard 115-grain FMJs (Remington and Winchester), but we also mixed in some self-defense JHPs of the 115, 124, and 147-grain varieties.
The two fail-to-ignites belonged to the Winchester white box ammo. The JHPs were SIG 124-grains, Remington 115-grains, and Federal 147-grain rounds.
Accuracy
My main accuracy test was done at 50 yards with the 115-grain FMJs. I set up in a rested position with a bag for support. The average group size sat around 3 inches. It's not bad and is expected with a 9mm at 50 yards. I loaded up some of the premium grade SIG 124-grain JHPs, and those groups shrunk to 2 inches and even lower in a few instances.
For fun, I went out to 100 yards and began throwing lead at an IPSC steel target. I got ding after ding. It's a big target, for sure. I aimed at the chest area, and my impact landed around the belly button area. The little 9mm round isn't exactly known for its long-range use.
What holds the weapon back in accuracy is the sights. The forward peep sight shrinks your sight radius, and the front sight is quite wide. It's really best used up close. This sight setup is more for speed than precision.
Luckily, you can add a rail to add an optic if you so choose, and that will most certainly help with precision.
Features
Peep Sights
The barrel-mounted forward sights are an interesting design. This style of sight has been popular on Safari rifles and shotguns due to their speed on target. From a defensive perspective, these sights are fast.
Shooting up close reveals this style of sight, and the broad front sight makes the gun very easy to handle up close. Putting rounds on multiple targets quickly is easy.
Tang Safety
Towards the rear of the gun sits a tang safety. It's completely ambidextrous and provides an excellent positive click when used. This was a rather smart move for Henry.
Since the PCC uses a traditional layout, it's easy to reach for any shooter and is super intuitive. You can see it with a firing grip and immediately assess the weapon's status.
Interchangeable Magwells
The mag wells on the Henry Homesteader can be removed and swapped easily. If you purchased a standard model and decided you want a Glock mag for a nominal price, you can order the new magwell and install it at home.
The same goes for the S&W/Sig Magwell. While Henry currently offers four magwell options, it opens up the possibility of other mag types being adopted.
Threaded Barrel
One of the significant benefits of a PCC is how easy it is to suppress them. Henry knows this and threaded the barrel of the Homesteader to a standard 1/2x28mm threading. Slapping on a suppressor or other muzzle device is very simple.
Ambidextrous Controls
The Henry Homesteader is quite friendly to right or left-handed shooters. The tang safety is top-mounted, the bolt hold-open lever can be pressed from either side, and the magazine release toggle is bottom-mounted. Additionally, the charging handle can be swapped for right or left-handed shooters.
Score Card
Reliability – 9/10
The gun performed almost flawlessly. The few failures to ignite could have been ammo-based, and the one complicated malfunction did occur, so it makes it a 9 out of 10.
Ergonomics – 9/10
The ambidextrous ergonomics are fantastic, and most of the controls are well-placed. However, the Henry magazine release is awkward and not super quick to access.
Accuracy – 7/10
Up close, the speed combines well with the accuracy of the gun. However, it lags at longer ranges.
Customization – 5/10
You can add an optic and muzzle device, but not much more. The few extra points it gets come from the interchangeable mag wells, which is brilliant.
Appearance – 10/10
Look at it! It's beautiful. Great wood, great finishes, and a classic look are appealing overall.
Value – 6/10
The MSRP of nearly a thousand dollars is tough. There are lots of PCCs that are several hundred dollars cheaper.
Accessories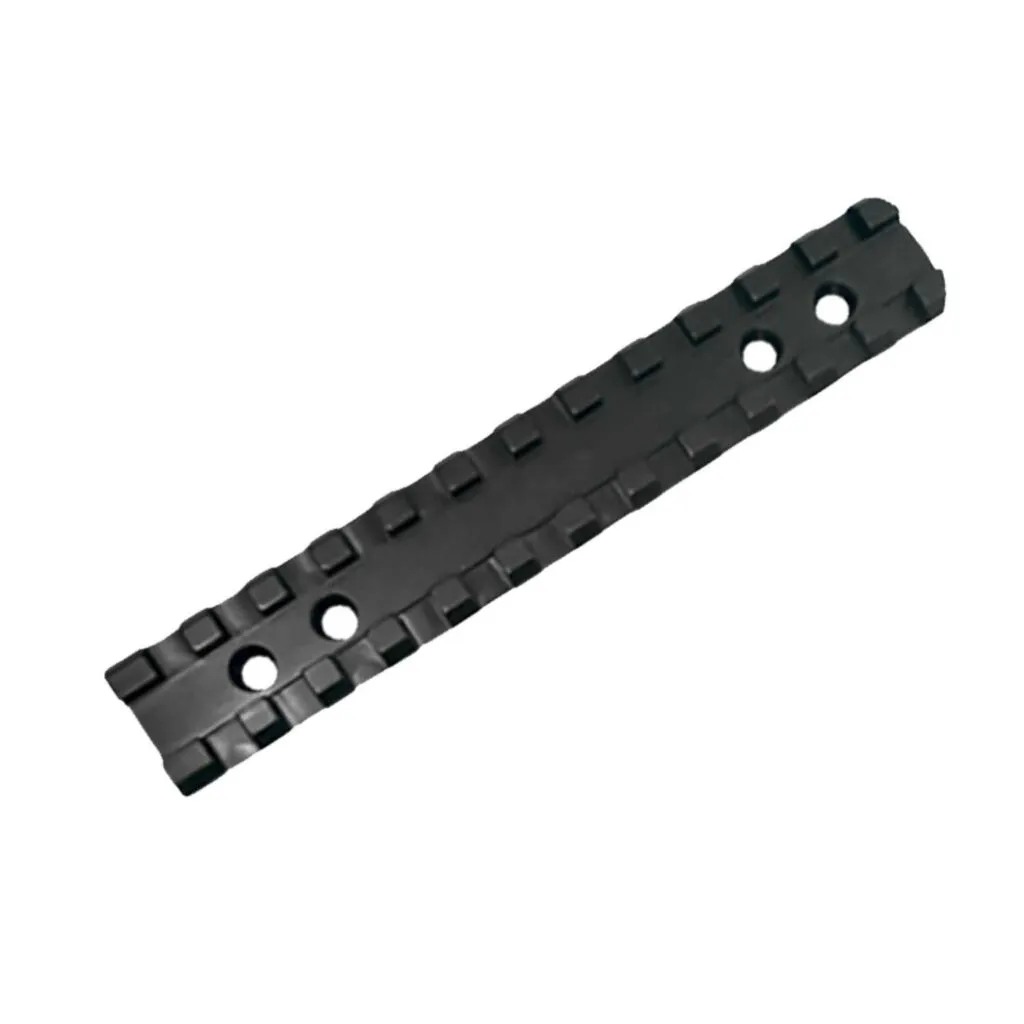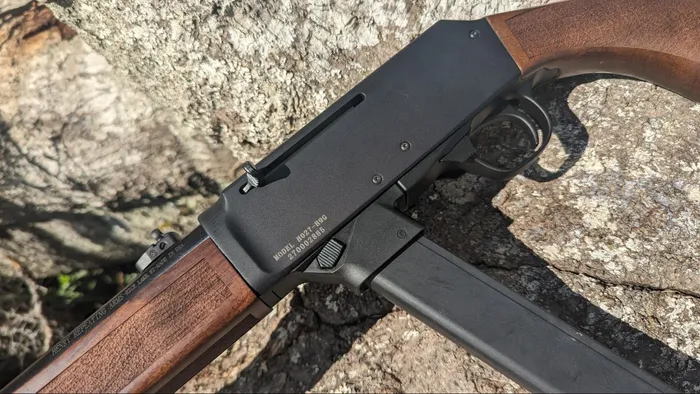 The receiver is drilled and tapped at the top so you can add a Picatinny rail easily enough. This makes it easy to mount various accessories, primarily optics. This is a simple, affordable, and well-made rail for doing so.
Adding an optic to the Homesteader will most certainly help with both accuracy and speed. The HS510C is an open-format red dot that comes with a ton of extra features. This includes a QD mount, a solar backup panel, and multiple reticles. I'm a big fan of the dot and circle reticle.
The HS510C is an affordable, feature-filled, well-put-together optic that's perfect for the Homesteader.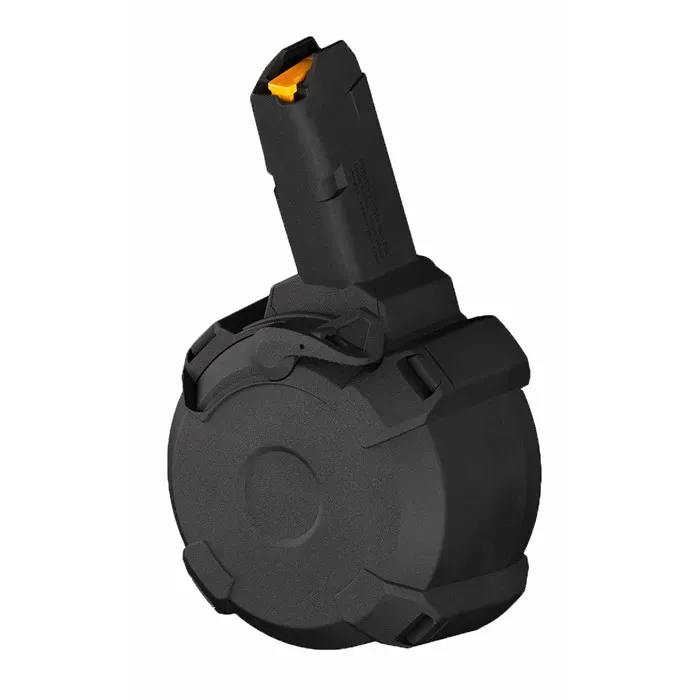 If you go with the Glock variant of the Homesteader carbine, then you can't beat the big, beefy Magpul D50 drum. This PCC-oriented model has a shorter tower to not only improve reliability but also to keep the overall height of the weapon lower. These drums are super reliable and are very well made.
Alternatives

The most obvious alternative is the Ruger PC Carbine, which shares the traditional layout of the Homesteader, as well as the multi-magwell design. It's a bit cheaper but lacks the wood furniture and classic appearance of the Homesteader.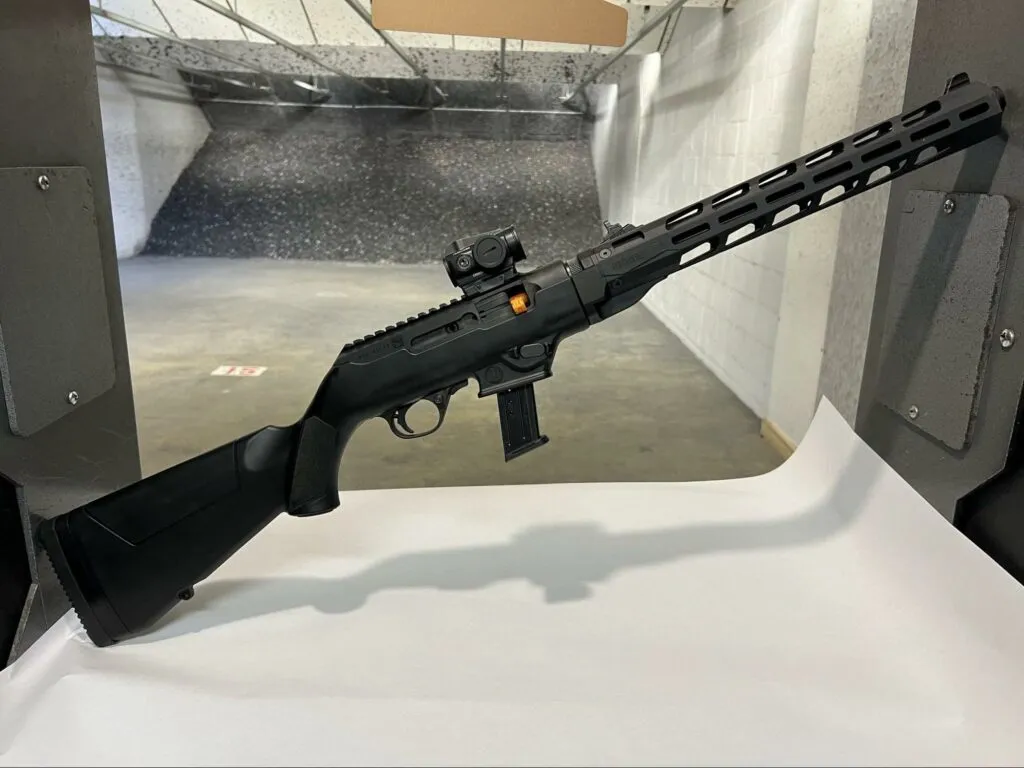 The PC Carbine comes as tactical or as "untactical" as you want it. There is also the take-down feature of the PC Carbine, which makes it quite compact.
Check out our Ruger PC Carbine review for more photos and information.
Aero Precision EPC
If you just want an affordable PCC, the Aero EPC is tough to beat. It's an AR-style 9mm or .40 S&W PCC. The Aero EPC delivers a very modular option that appears uber-tactical compared to the Homesteader. It gives you extraordinary reliability combined with the modularity of the AR.
We did the heavy lifting and reviewed the EPC if you want to see our full opinion!
Defending the Homestead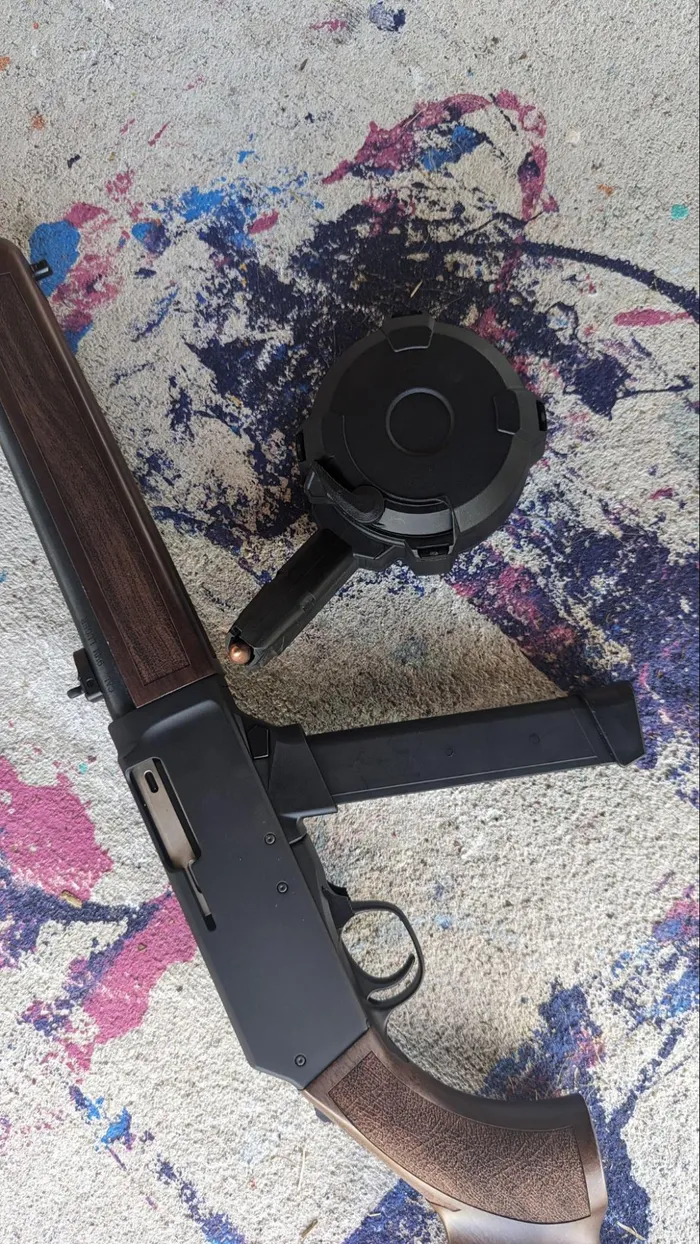 The Homesteader is an interesting firearm in 2023. Most rifles and PCCs aim to be modular and tactical. However, the Homesteader takes a different route, which makes it somewhat unique, and it really stands out.
It delivers the quality we expect from Henry and the classic styling. At the same time, the rifle is accurate, easy to shoot, and, most of all, fun!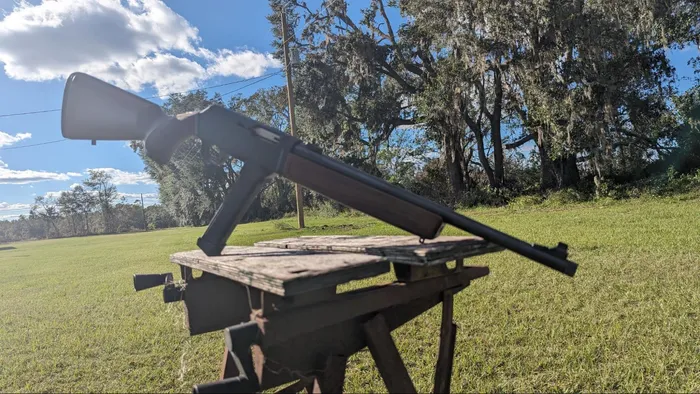 What do you think of the Homesteader? Would you want to pick one up? Let us know in the comments what you like or don't like about it!
Explore more