Ruger LCP Max Review: Pocket Powerhouse Gets an Upgrade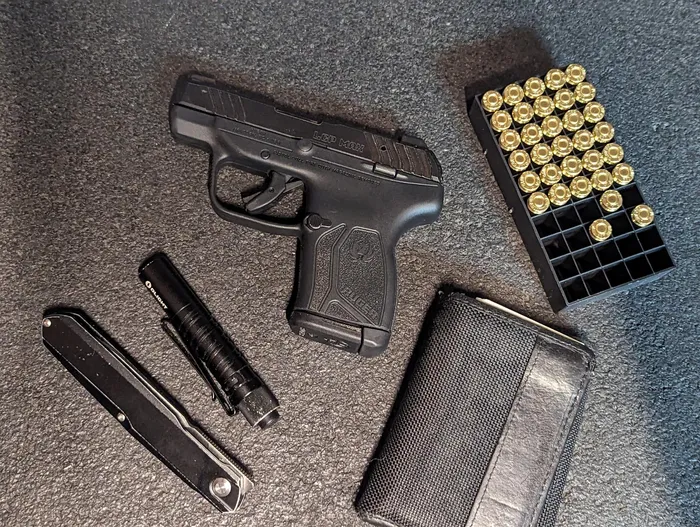 Ruger LCP Max Review: Pocket Powerhouse Gets an Upgrade
Introduction
The original Ruger LCP and LCP II are two of the OG pocket pistols that helped kick off the craze for tiny but effective handguns.
When the opportunity to do an LCP Max review came up, I jumped at it because I love Ruger and the other LCPs, so surely a bigger LCP would also be good, right?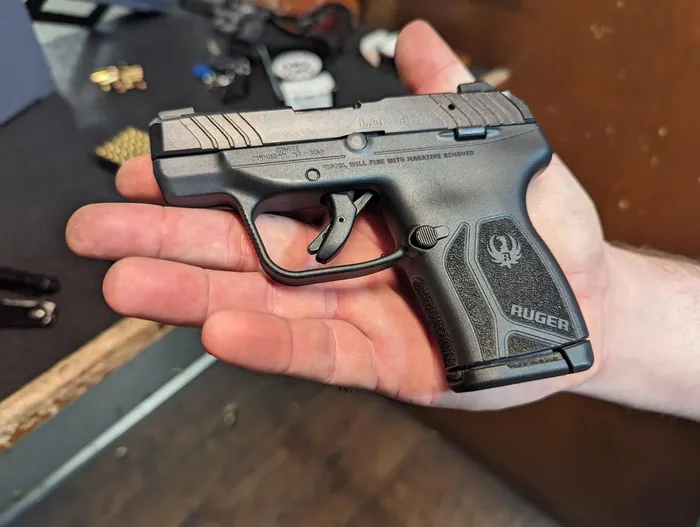 Well, it turns out you don't notice the extra size, and you get four extra rounds to boot. Honestly, I was expecting to like the LCP Max, but…I ended up loving it, and I bet you will, too, if you're thinking about a small but potent defensive carry option.
Let's talk about why that is.
Ruger LCP Max Review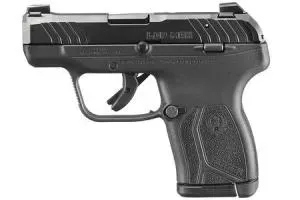 Let's dive into the nitty-gritty of this bad boy. The Ruger LCP Max is an excellent choice if you're looking for a compact and reliable pistol for concealed carry and personal defense.
It's small, lightweight, and goes bang every time without fail. Plus, it's got some cool features that make it stand out from the crowd.
Specifications
| | |
| --- | --- |
| Caliber | .380 ACP |
| Capacity | 10+1 rounds |
| Frame Material | Glass-filled nylon |
| Barrel Length | 2.80 inches |
| Overall Length | 5.17 inches |
| Height | 4.12 inches |
| Width | 0.81 inches |
| Weight | 10.6 ounces |
Pros & Cons
Pros
Compact and lightweight, so very easy to conceal and carry

Smooth trigger with a crisp break and short reset

Excellent grip texture for better control and recoil management

Grip extension floor plate helps larger hands get better control

Affordable price point relative to other similar subcompacts
Cons
Small size limits the gun's possible capacity

Small size also means recoil is relatively snappy

Manual slide lock is on the smaller side
Testing The Ruger LCP Max
I put about 200 rounds through the Ruger LCP Max, and let me tell you, it was a blast. Even though it's small, it fits nicely in my hand and feels comfortable to shoot. The grip texture is an improvement, giving me a secure hold, and that finger grip extension floorplate? It's a game-changer, especially if you've got larger hands like mine.
How We Tested
For testing, I gathered up some friends of varying levels of firearms proficiency and dragged them to the range with me. I have a lot of experience with firearms; I've been shooting for 25 years and testing guns for the last decade, but I always find that a more average gun owner's perspective is just as important.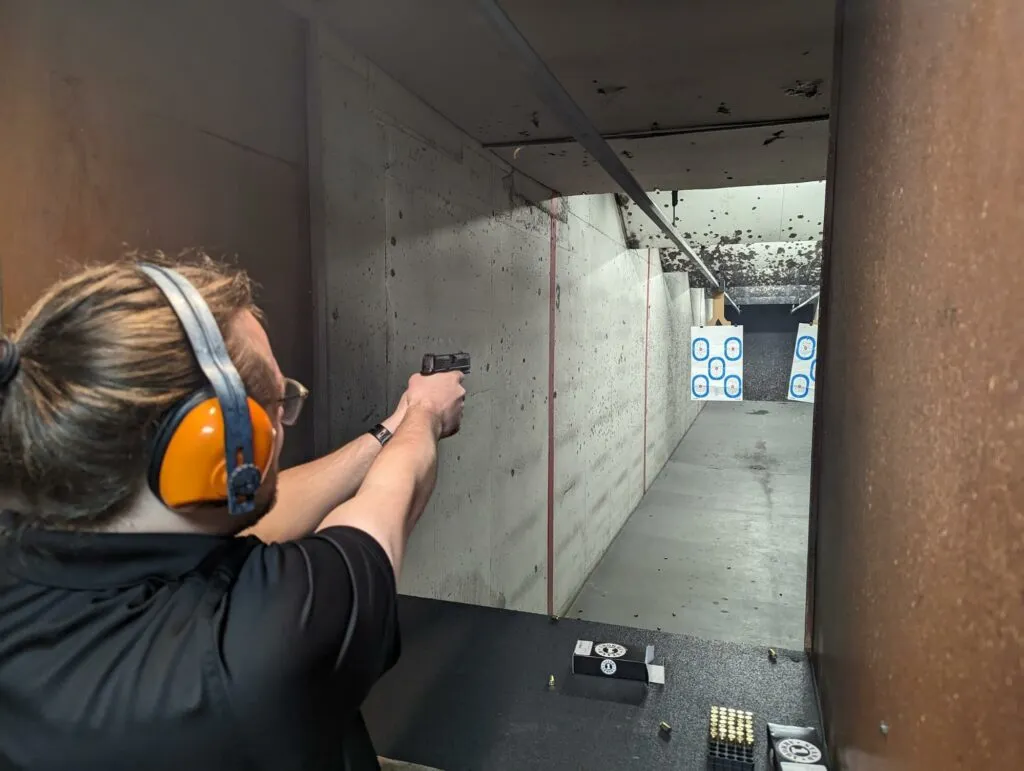 We took several hundred rounds of target ammo (generously provided by AmmoMan.com for this review) and a few boxes of various defensive loads to see how things shook out. The gun was reliable and fed, fired, and ejected everything we put through it.
The target ammo printed 1" groups at 7 yards and opened up to fist-sized groups at 25 yards, shooting off-hand. From a rest, I'm sure the gun would be more accurate, but that's not really a real-world test.
Mechanically, the gun is highly accurate, and in a real-world situation, shooting one or two-handed, it's very easy to be accurate thanks to the solid sights and the excellent trigger.
Ammo Used
AmmoMan.com very helpfully provided us with a couple hundred rounds of Winchester Target & Practice.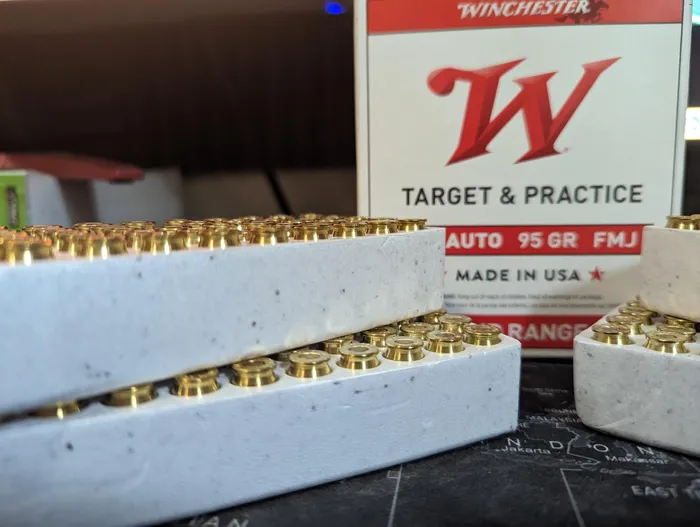 We also tried some PMC bronze, some other loose range ammo, and Hornady Black and SIG V-Crown defensive loads.
Reliability
I have to hand it to Ruger on this one. The LCP Max showed up and showed out when it came to reliability. Not a single hiccup during my range sessions. It ate up all kinds of ammo without any issues. Ruger knows how to make a gun you can trust when it counts.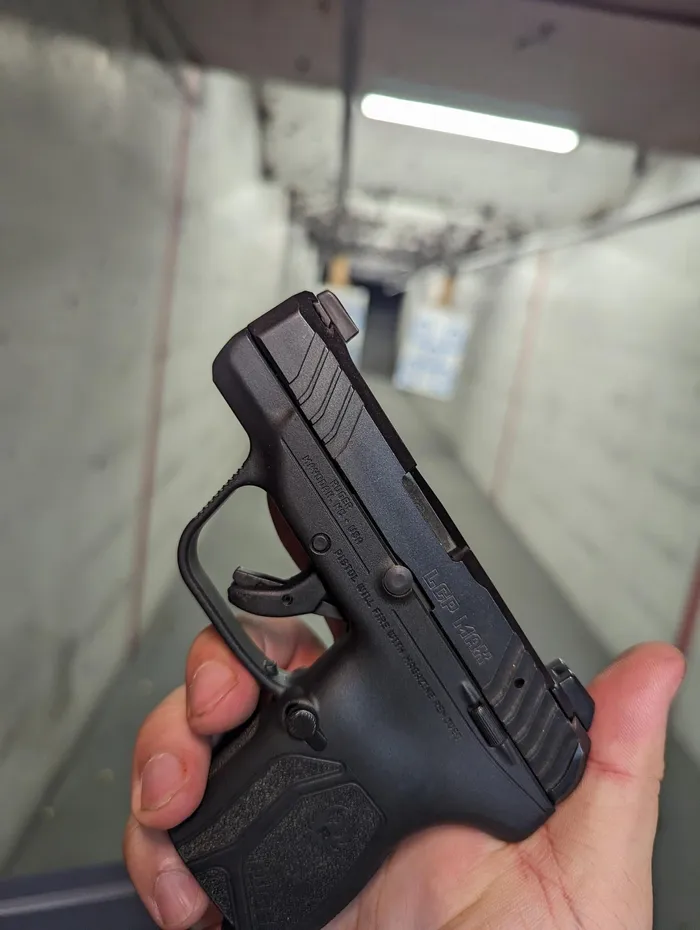 Accuracy
Accuracy-wise, this little fellow surprised me. At self-defense distances of 7 yards, we were left with one ragged hole and 2" groups out at 20 yards. All in all, it's more than accurate enough to get the job done, but the short sight radius limits what you're doing at 50 yards and beyond.
Still, this thing is more than accurate enough for what it's for, which is partially owed to the great trigger.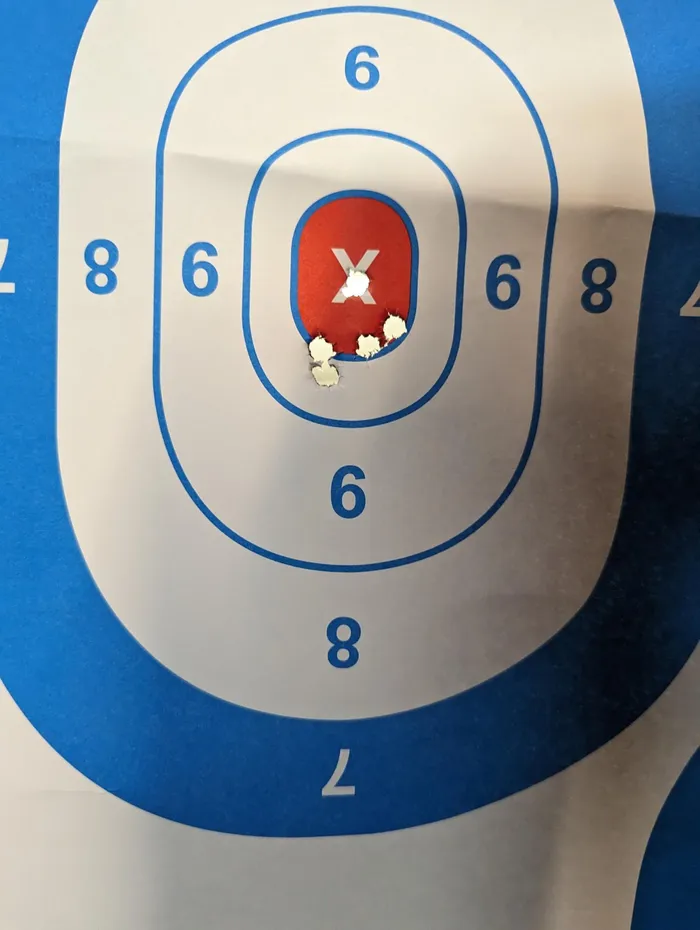 Overall Feel
The Ruger LCP Max feels solid in your hand. It's well-built, even with its lightweight construction.
The grip texture gives you that nice, secure hold, and the recoil is basically non-existent. The trigger pull is smooth and breaks like a dream. It's also very easy to conceal given the micro-compact form factory. Slip it in your holster, and you'll forget it's even there.
Features
Enhanced Grip Texture
This is where Ruger really stepped up their game. The grip texture on the LCP Max is a massive improvement over its predecessor. It's aggressive and gives you a solid hold, even when things get sweaty. And that means better control and recoil management.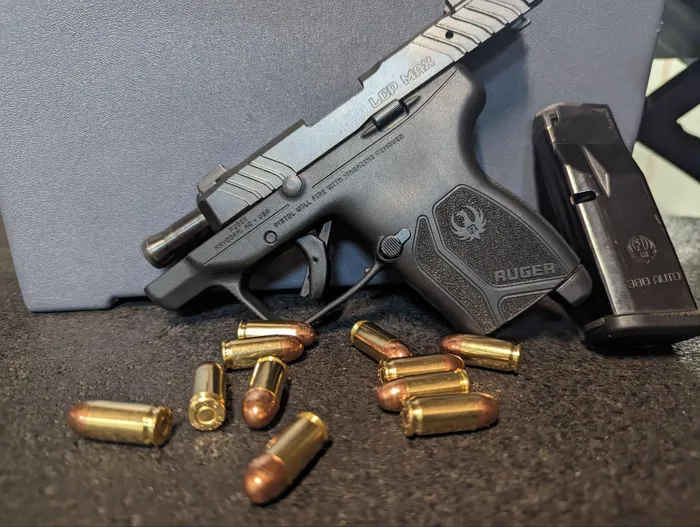 Finger Grip Extension Floorplate
Ruger knows that comfort matters. It included a finger grip extension floorplate with the LCP Max.
It extends the grip surface so your pinky finger has a place to rest comfortably. And let me tell you, it makes a world of difference, especially if you've got larger hands. Your grip will feel more secure, and you can shoot longer without discomfort.
Compact and Lightweight Design
Alright, folks, this is what makes the Ruger LCP Max a real winner. It's small. It's lightweight. And it's perfect for concealed carry. It's slim, it's snag-free, and it's easy to draw when you need it.
I love smaller pistols and consider myself something of a snob when it comes to miniature self-defense tools, and the LCP Max is easily one of the best out there right now.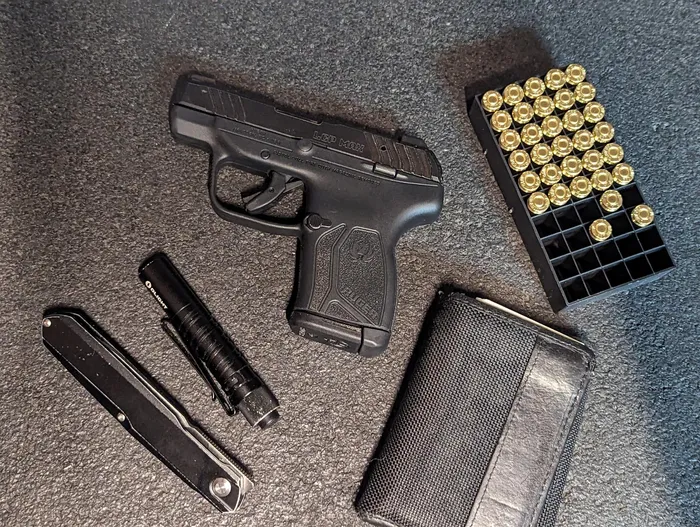 Score Card
Reliability (10/10)  
500 rounds in now, and it hasn't had any issues. I spoke with the range staff about one of their rentals, and it's at 2,500 rounds without issues as well.
Ergonomics (9/10)
It fits my hand well. It fits my wife's hand well. It fits my four tester's/guinea pig's hands well. It's hard to complain here.
Customization (7/10)
It's a newer, niche defensive gun, so the secondary market isn't quite there yet. Holsters and such are easy to find, but there are not a lot of trigger or slide upgrades out there (right now).
Appearance (8/10)
It looks a little generic, but it's a worker, not a safe queen.
Value (10/10)
It's a Ruger, so it's pretty much the best value in the industry right now in terms of performance to cost (or bang for your buck if you like puns).
Accessories
Now let's talk about some cool accessories that can complement and enhance your Ruger LCP Max experience.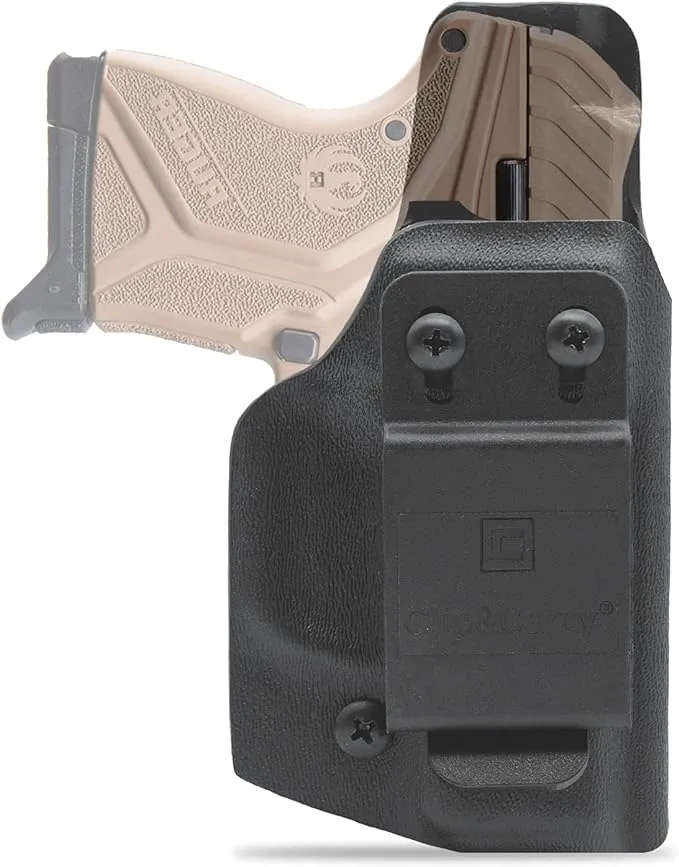 An Inside-the-Waistband (IWB) holster is a must-have accessory for concealed carry. It allows you to securely and comfortably carry your Ruger LCP Max discreetly. Look for a high-quality IWB holster that offers good retention, adjustable cant, and a comfortable fit against your body.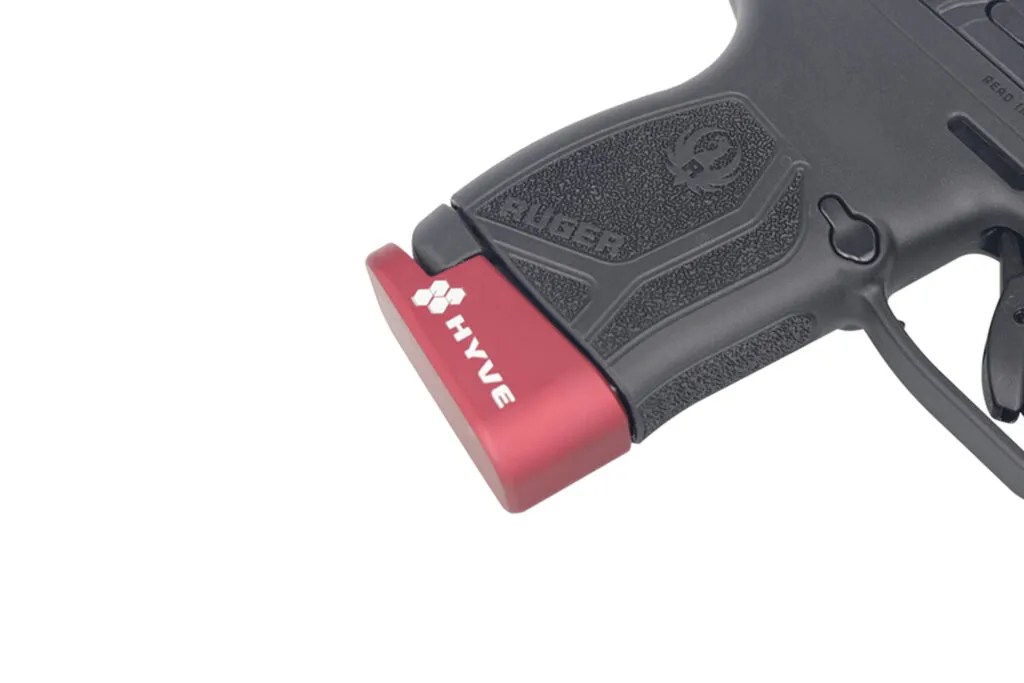 While the Ruger LCP Max comes with a finger grip extension floorplate, some shooters may prefer additional grip surfaces for better control. Consider investing in a magazine extension that provides extra length and support for your fingers, improving your overall grip and comfort while shooting.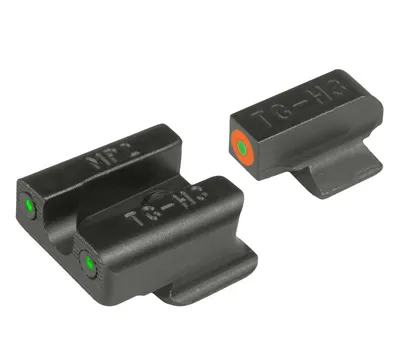 If you often find yourself in low-light environments or need to be prepared for self-defense scenarios at night, tritium night sights can significantly improve your sight picture. These night sights utilize glowing tritium inserts that provide visibility in dark conditions, allowing for quick and accurate target acquisition.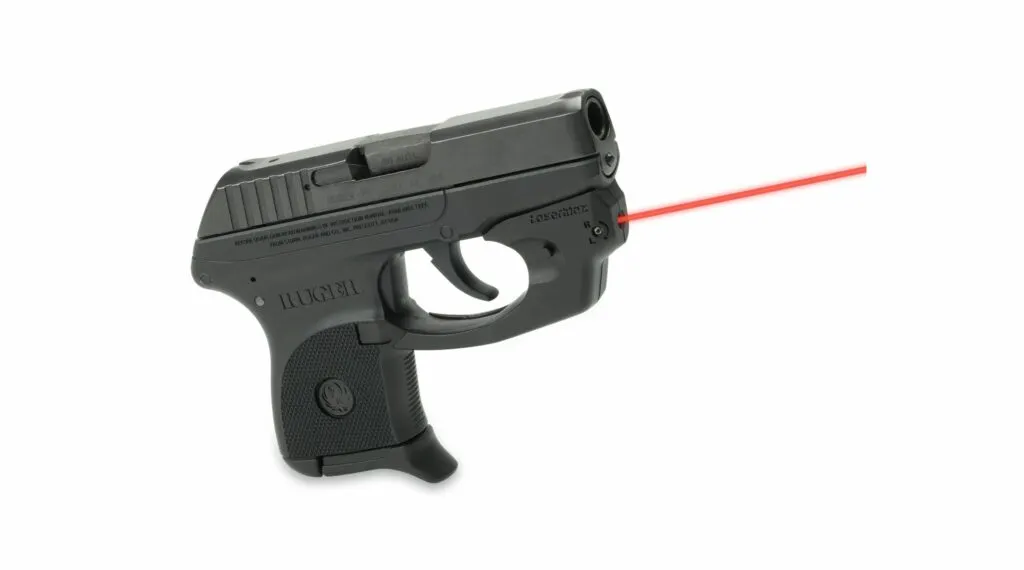 For those looking to enhance their aiming capabilities, a laser sight can be a valuable addition to the Ruger LCP Max. Laser sights offer quick target acquisition and can be particularly beneficial in low-light situations. Look for compact laser sights specifically designed to fit the Ruger LCP Max's accessory rail.
Alternatives
Now if the LCP Max is a solid gun, but no gun is right for everyone. So, if it isn't quite doing it for you, let's take a look at some other options you may like better.
If you're looking for another great concealed carry option, check out the Glock 43. It's slim, reliable, and packs a punch. With a capacity of 6+1 rounds, it's a bit smaller than the Ruger LCP Max, but it's got a larger grip for those of you with bigger hands.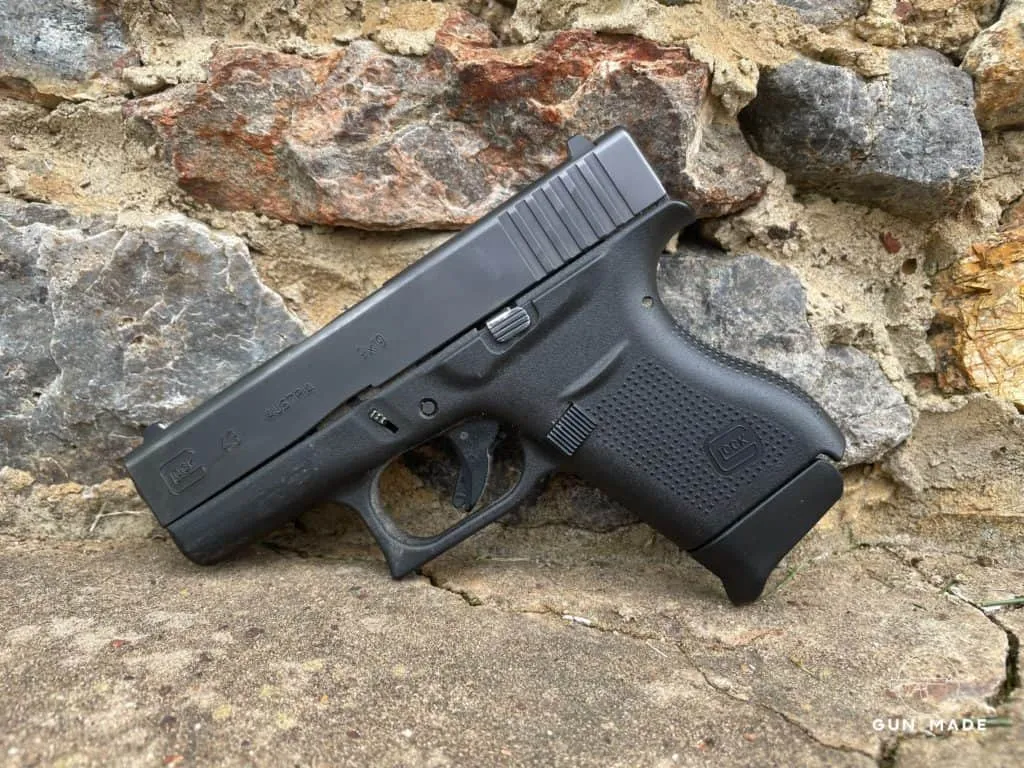 See our full Glock 43 review here.
Now, if you want something that's easy to handle, take a look at the Smith & Wesson M&P Shield EZ. It's designed specifically for shooters who may struggle with operating the slide on traditional pistols. It's got an easy-to-rack slide and a grip safety for added peace of mind. Plus, it's got a larger frame and increased capacity compared to the Ruger LCP Max.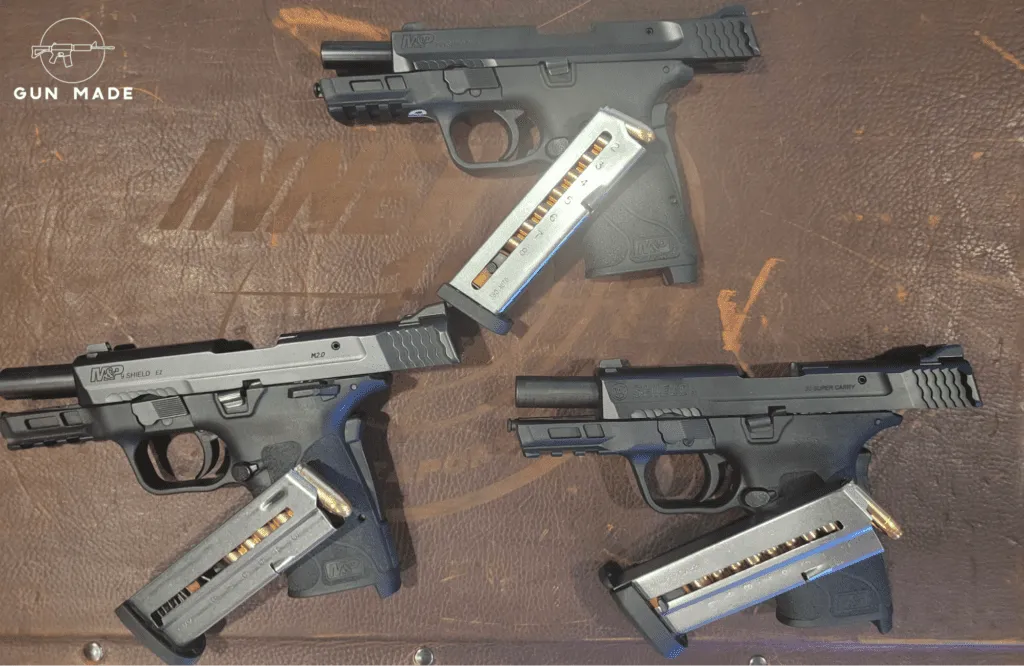 We haven't had a chance to post a Shield EZ review in .380, but you can definitely go check out our review on the M&P9 Shield EZ for more information!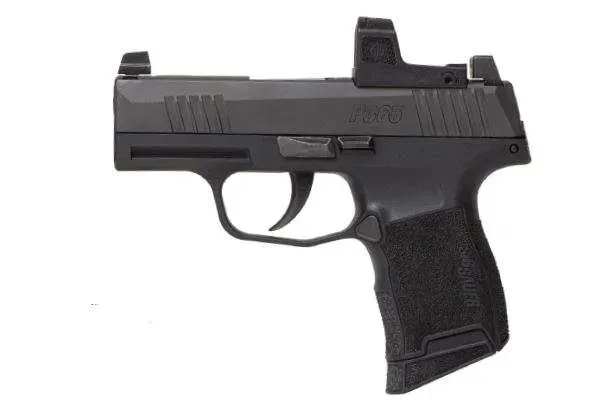 With its high capacity (10+1 rounds standard, but upgradeable to 12 or 15 rounds), the Sig P365 offers a lot of firepower in a compact package. It features a textured grip, a crisp trigger, and modular options such as night sights and optic readiness.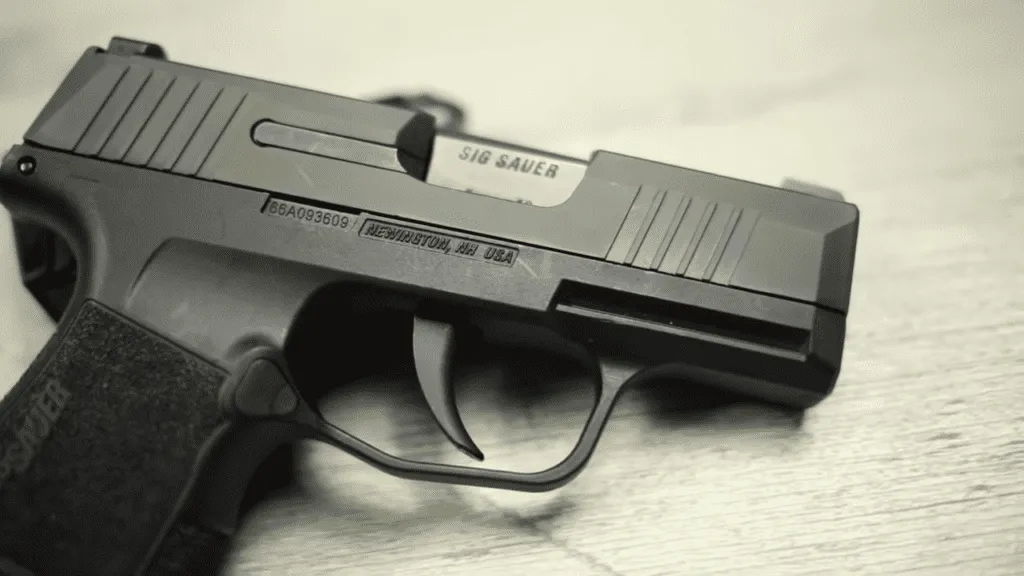 While slightly larger and heavier than the LCP Max, the Sig P365 strikes a balance between compactness and increased capacity, making it a reliable choice for concealed carry.
Conclusion
Alright, folks, it's time to wrap things up. The Ruger LCP Max is a top-notch choice if you're on the hunt for a compact and reliable pistol for concealed carry and personal defense. It's got enhanced features, improved grip texture, and it won't break the bank. So go ahead, give it a shot (pun intended).
And don't forget to leave a comment below with your thoughts on the Ruger LCP Max or any alternative options you recommend. I always love hearing about what you folks love shooting.
Explore more