Best 6.5 Creedmoor Rifles in 2023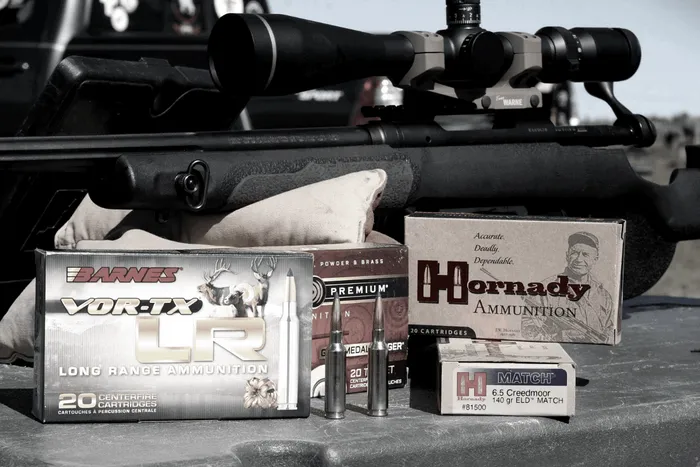 Best 6.5 Creedmoor Rifles in 2023
When you take a look at the firearms market, it's not as if there is a lack of options with the 6.5 Creedmoor rifles. With so many choices, it's so easy to make a wrong one. I created this guide to help you review and find some of the best 6.5 Creedmoor rifle for your needs.
What to Look for in a 6.5 Creedmoor Rifle
Like any other pro or semi-pro product, knowing what you need will determine whether and how much to spend. It has happened to me many times. I failed to research the subject at hand (both firearms and non-firearms-related). Almost every time I avoided the research part, I ended up with a product that I'd eventually sell as used.
Knowing what you want from a factory 6.5 Creedmoor rifle can help you make the final choice.
Semi-Automatic or Bolt-Action?
Bolt-action rifles will essentially have you handle the cartridges out and into the weapon before you can shoot. In other words, most rifles that you've seen in World War 1 movies are bolt-action.
In semi-automatic rifles, this process is done automatically by the rifle. However, you have to pull the trigger each time you want to fire one round, which is why it is not fully automatic.
The final type is automatic rifles, which allow repeated projectile bursts without having to pull the finger off the trigger. There are no automatic Creedmoor 6.5 rifles because as you know, automatic rifles are illegal.
This means you'll have to decide whether you want a bolt-action or a semi-automatic Creedmoor 6.5 rifle. Bolt-action rifles tend to be cheaper and boast better accuracy. Semi-auto rifles are more expensive, easier to use, and physically less demanding.
If you're going to spend extended periods in the field, a semi-automatic is the better choice. If not, a bolt-action will do.
Purpose
As is the case with most rifle paraphernalia (most things in life, really), the purpose will help you find the rifle you're looking for. Are you planning on hunting small game occasionally and mostly target practice? No need to go over your head in terms of investment then. If you are a private security officer, you may want to invest some money into the best available Creedmoor 6.5 rifle.
Weight
In some instances, a rifle's weight plays an absolutely essential role. If you're looking for a piece of equipment that will sit at your home and help you protect your home when necessary, then the weight isn't too much of a concern. Typically, the cheapest bolt-action Creedmoor 6.5 rifle will do. However, if you intend on going on long hunts, where you do a lot of walking around, you'll regret buying a heavy rifle, especially if it's a semi-automatic.
Although you'll find some lightweight semi-automatic Creedmoor 6.5 rifles, they are generally rare. So, if you're looking for a lightweight rifle, you're probably looking at a bolt-action Creedmoor 6.5.
Balance, however, is even more important than weight.
Precision
Most people looking for the best Creedmoor 6.5 rifle use it for hunting or target shooting. These are both areas where precision is critical. Unfortunately, there are only two ways to see if a 6.5 Creedmoor rifle has good precision: trying it out for yourself and reading reviews.
However, a great thing about all 6.5 Creedmoor rifles is that they all boast excellent precision in cutting through air in a very reliable manner and possessing solid stopping power. So, whichever model you choose to go with, precision is probably not going to be the thing that ends up bothering you.
Comfort
6.5 Creedmoor rifles are never built for comfort, although a few may have ergonomic designs. Firing under pressure isn't something that you're going to encounter with these rifles.
With that in mind, if you're looking for a comfortable 6.5 Creedmoor rifle, make sure you always keep this under consideration. Many of these models, especially the bolt-action ones, may not astound you with ergonomics.
Price
Yes, of course, the one common factor shared by every product on the market. You need to be careful when buying firearms in general, as people may fall in love with them at first sight (or aim). My advice: Don't even look at the rifles that are out of your price range. If you are deterred by a 6.5 Creedmoor rifle's price, you are probably a beginner, or someone focused on having a rifle rather than choosing the best one. Buy a cheap one and upgrade later.
Best 6.5 Creedmoor Rifles
Below are five of my personal favorite 6.5 Creedmoor models. I've tried to be as objective as possible, although I'm a fan of every single one of these.

The Tikka T3x Superlite is a dependable bolt-action 6.5 Creedmoor rifle that excels in portability and balance. Although it may not look like much, the stock here is quite ergonomic. The rifle stock is synthetic, quite sturdy, and non-detachable.
The great thing about the T3x Superlite is that it has a variety of mounting options. This makes it great for target practice, hunting, as well as for reviewing scopes.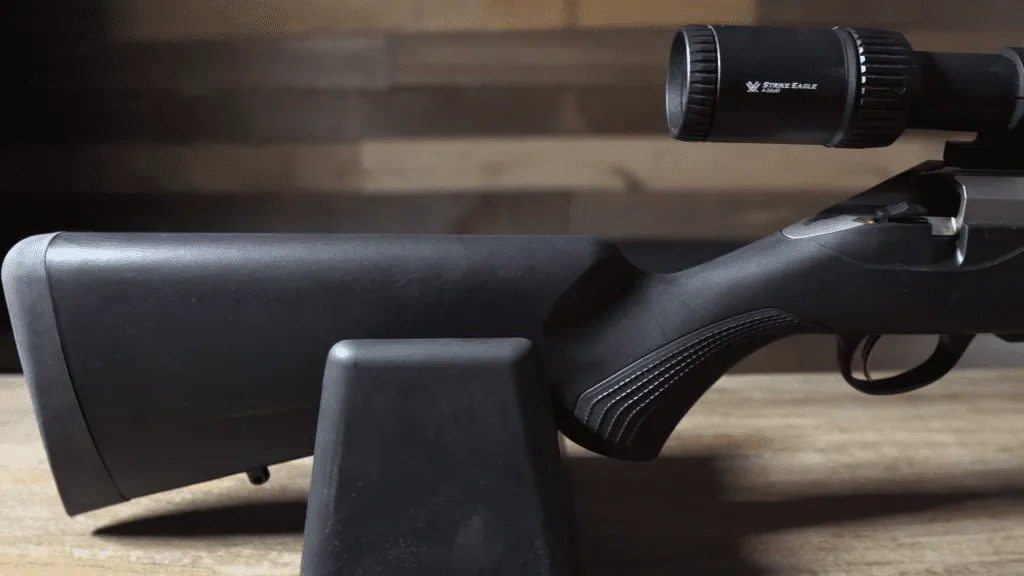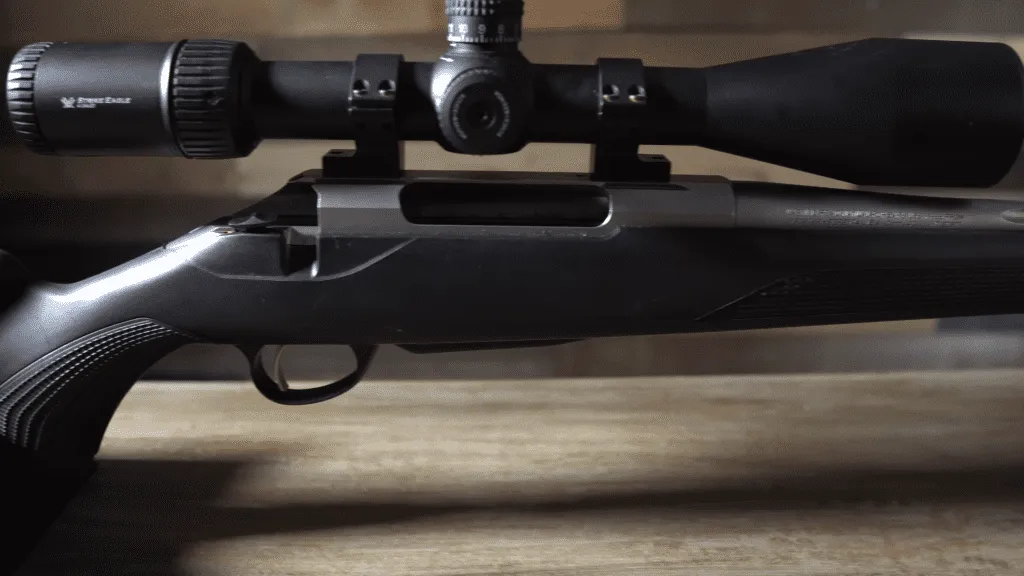 Another great thing about the T3x is the super-crisp trigger. It doesn't have any creep (movement that doesn't activate the trigger) which is always a good thing for focus. There is a little bit of overtravel (rearward motion that occurs even after the firing pin has been released) but nothing extreme.
The stock's buttpad (the backside of the stock, usually covered in a softer material) is filled with foam. If you've rolled your eyes upon realizing that the T3x has a synthetic stock (these have a nasty and annoying kick), you can rest easy. The foam-filled rear part of the stock makes for a great shooting experience.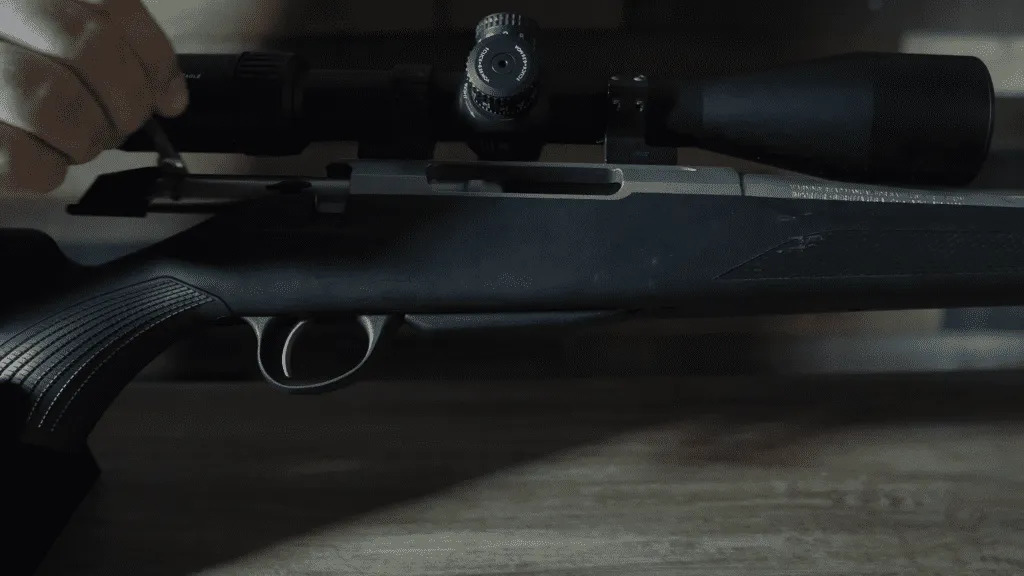 Another cool option here is that you can remove the Torx-head bolt. This allows the user to take out the stock insert and replace it with a pistol grip. This would profoundly change the grip angle; it's a nice option that most 6.5 Creedmoor rifles don't have.
We had a chance to review the Tikka T3x Lite in 7mm-08 if you want to check it out.
Pros
Portable
Great balance
Ergonomic stock
Foam-filled buttpad
Interchangeable grip angle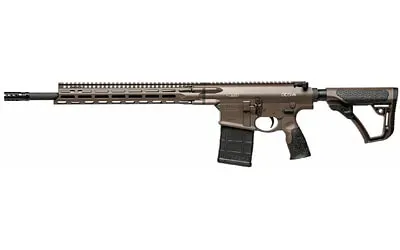 The DD5 is available as a 6.5 Creedmoor or a .260 Remington, which is an interesting fact. I'll cover the 6.5 Creedmoor version here, although it's worth mentioning that the Daniel Defense company has been able to satisfy 6.5 Creedmoor enthusiasts and haters with this model. Quite a fell swoop.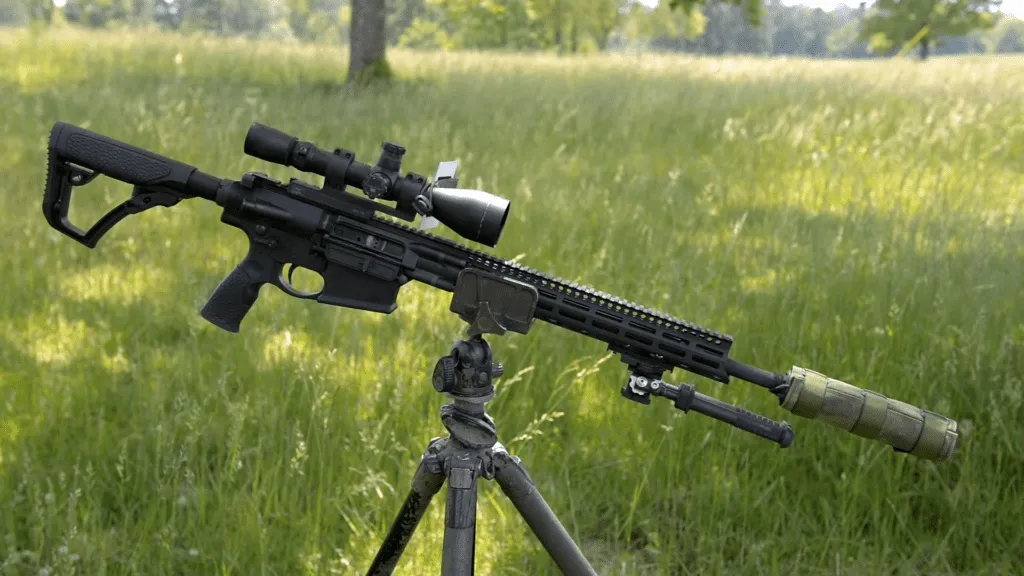 The V4 model of this 6.5 Creedmoor rifle has an 18" long barrel, which takes it into the professional category. The cool thing with the V4 is that it's backward-compatible. What this means is that all the extensions and attachments that fit the V1, V2, and V3 models will work with the V4.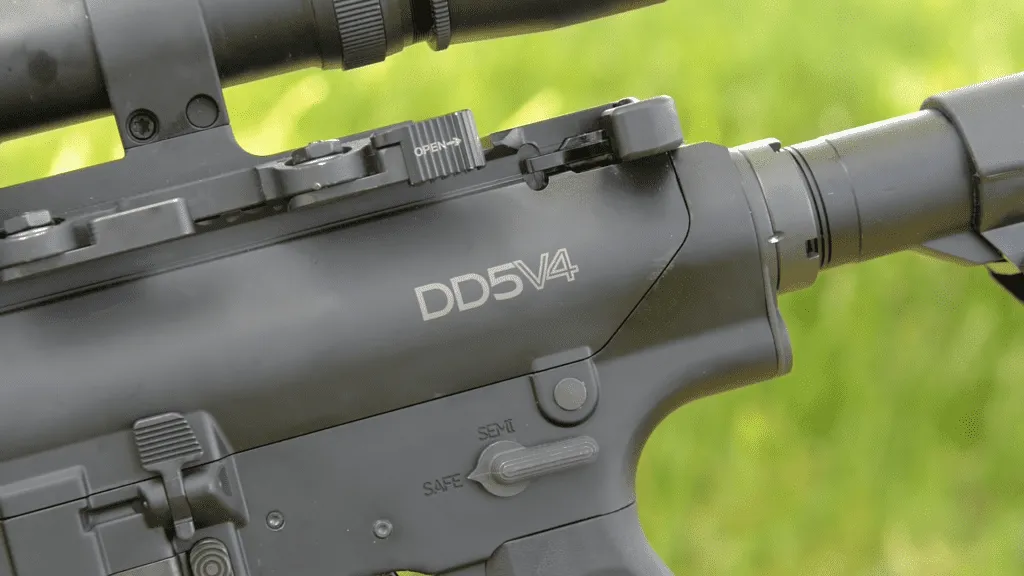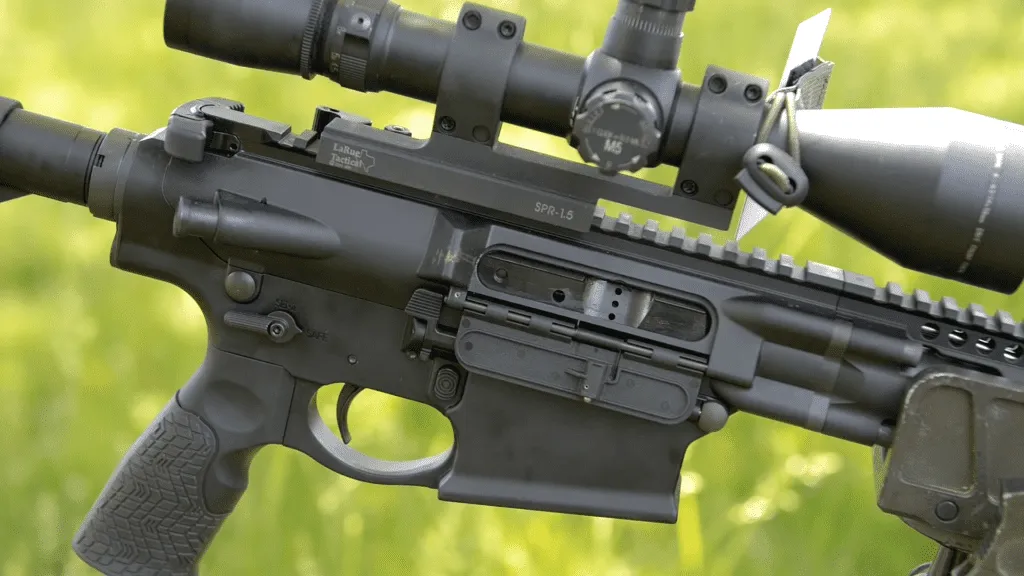 Probably the most amazing feature with this rifle is the two-position gas block that's easily adjustable by the shooter. All you need is an Allen wrench, a quarter turn and you go from unsuppressed to suppressed mode. This is brilliant for hunting.
Another amazing part here is that the controls are ambidextrous on the rifle. Yes, this includes the magazine release, the bolt catch, furniture, and the safety selector. It's nice to see a manufacturer paying attention to the left-handed gun-wielding populace. The 8.6Ib of weight doesn't make this rifle light by 6.5 Creedmoor standards, but with all the included features, it pays off.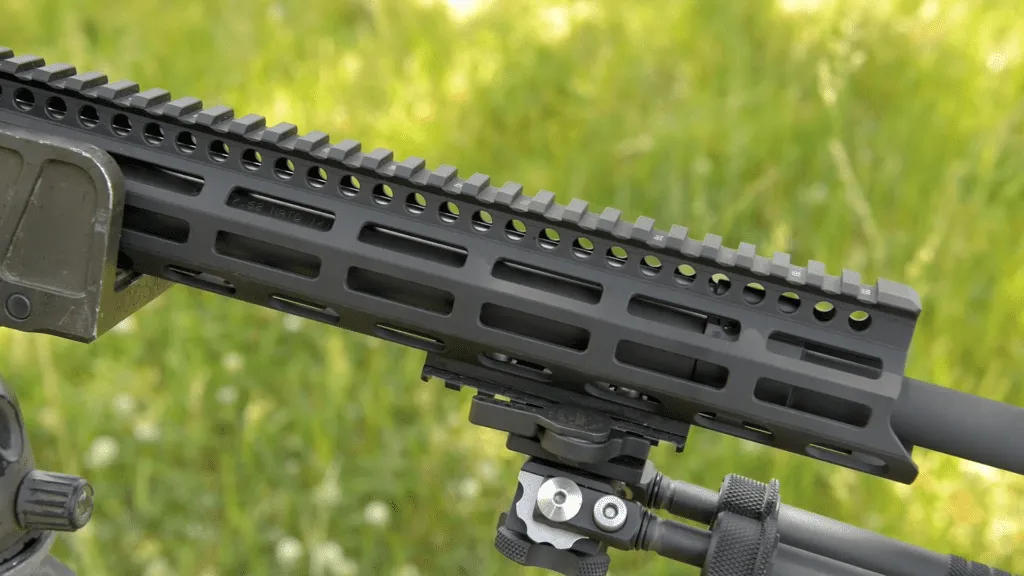 Pros
Switchable suppression
Backward-compatible
Ambidextrous
Very professional
Cons
A bit on the heavier side

The Savage Axis XP isn't trying to be what it isn't. There are no fancy features with this rifle, it isn't absolutely ideal, and it isn't trying to be. The Savage Axis XP is a 6.5 Creedmoor rifle designed for beginning hunters. With that said, many hunters who get up to more intermediate levels stubbornly refuse to part with this rifle. It also makes for a good backup rifle.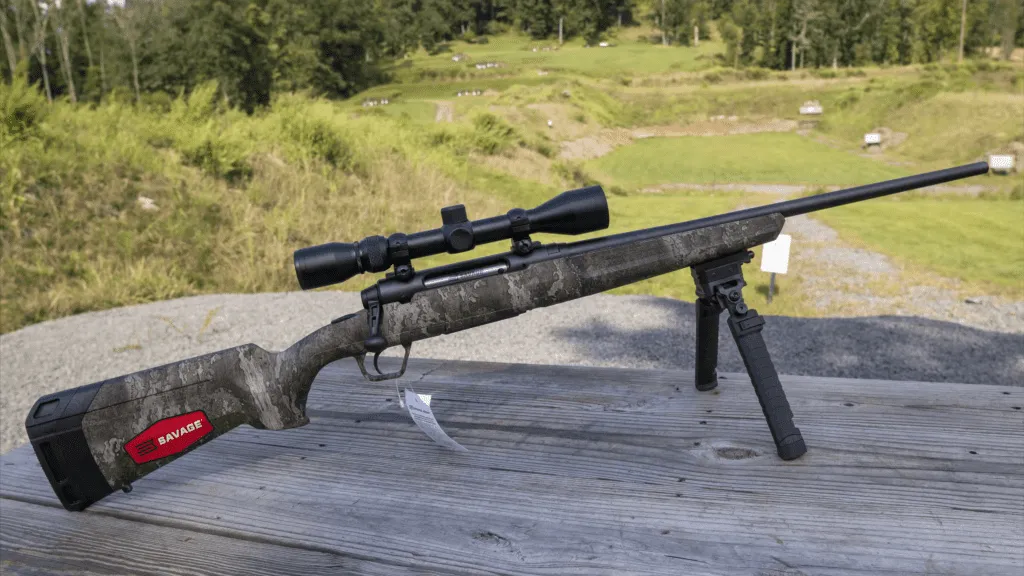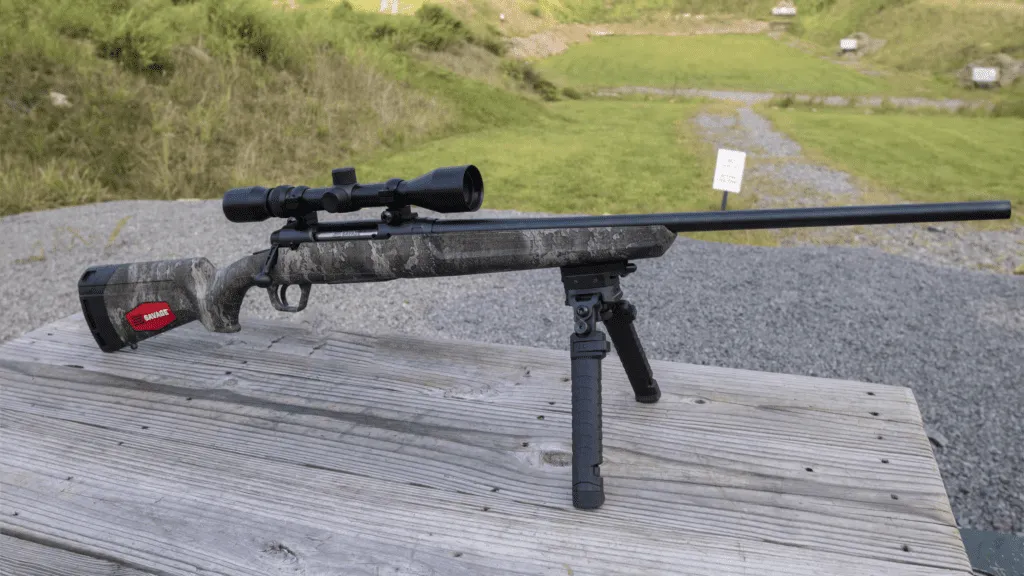 And that does say a lot. Although not intended for professionals, Savage Axis XP involuntarily shares a portion of the overall feel with the big guns.
The trigger isn't all bad but it's far from perfect. There's a lot of creep involved. Combine this with the overall weight of the rifle and you'll start to see its main downsides. However, this is part of its charm. Once you've gotten used to the overall feel of this 6.5 Creedmoor rifle, you'll be ready for anything.
In terms of comfort, I find the grip a bit long, but this is not necessarily a bad thing. Some might love it.
And now, for the best part of this rifle. You'd expect a bolt-action to be quite, dare I say, treacherous here? Well, it will never betray you, actually. It is very easy to use, it doesn't jam, which makes the whole experience very straightforward.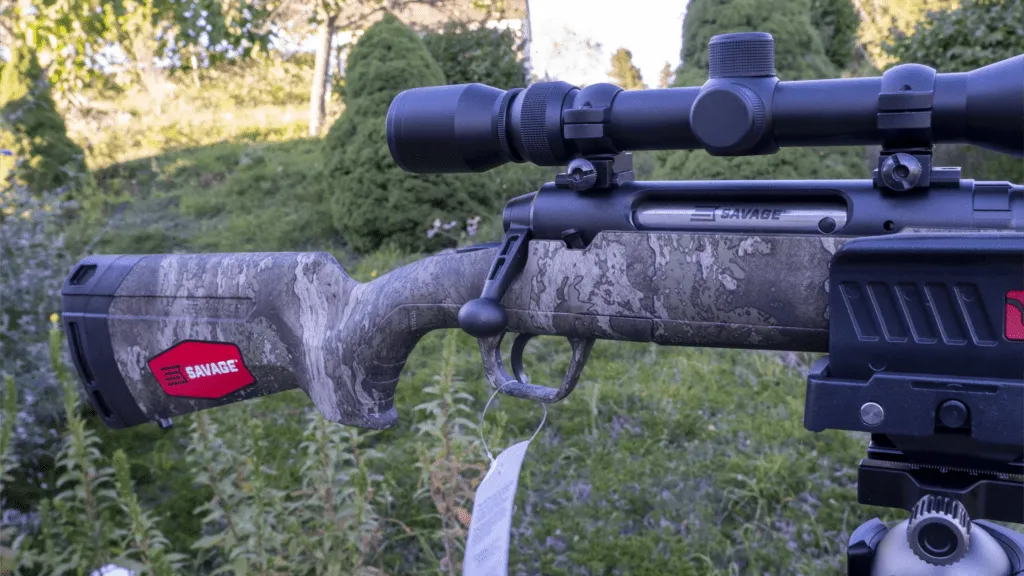 Pros
A brilliant bolt-action
Very cheap
Great for a beginner or backup rifle
Great overall feel
Cons
Grip might be a bit too long (for some)
Some amounts of trigger creep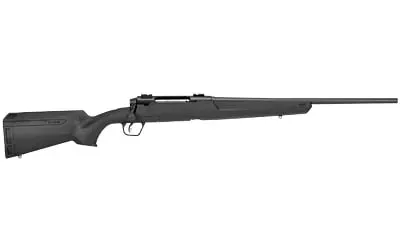 There aren't many left-handed 6.5 Creedmoor rifle models out there. Don't get me wrong, there are plenty of ambidextrous models, but these tend to be higher-end rifles. Plus, left-handed and ambidextrous isn't the same thing.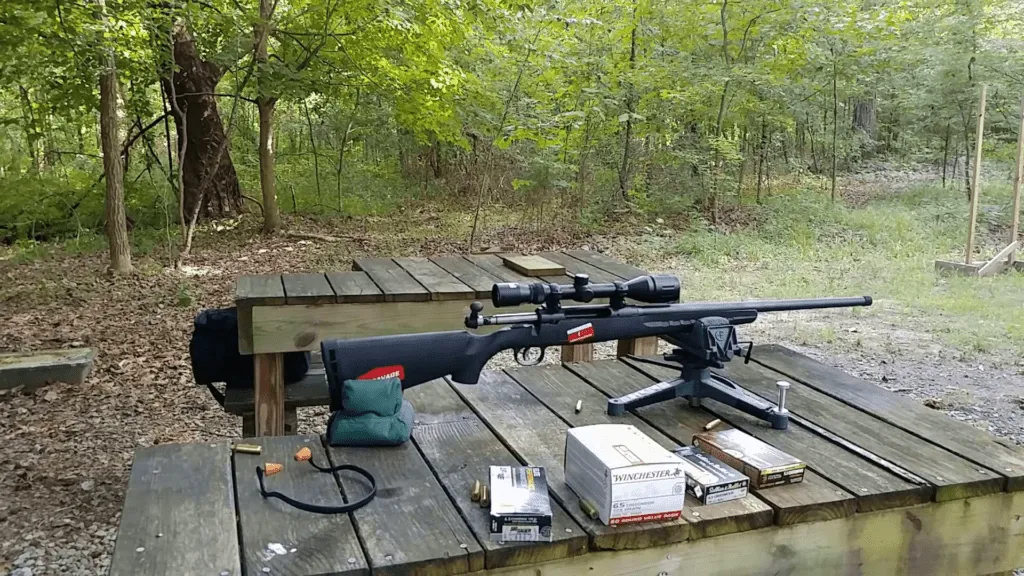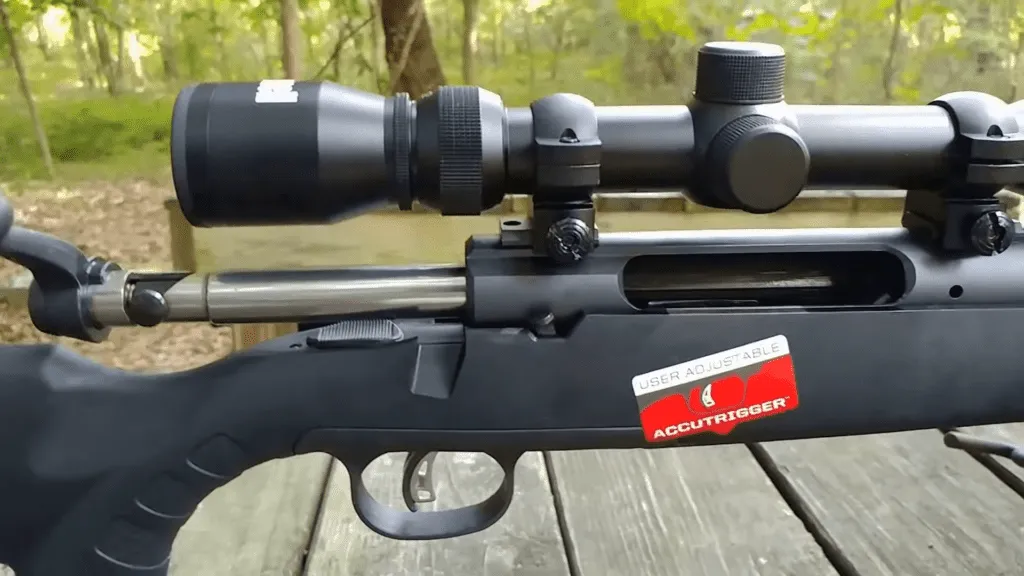 Savage Axis II Compact comes in both right- and left-handed versions. They cost roughly the same, which is also very nice.
One of the most popular things with this 6.5 Creedmoor rifle is the Accutrigger. Basically, it's an improvement over the Axis I series. The Accutrigger is crisp, easy-to-adjust, and 2lbs lighter than the Axis I trigger.
You also get a scope with the purchase of this Savage Axis II Compact, but don't expect to get the best 6.5 Creedmoor rifle scope. Still, it's my opinion that it's at the bottom of the list of acceptable hunting rifle scopes. If you're using this rifle as a beginner, as a spare rifle, or as a loaner, the Kaspa scope will do a decent job. If you're using the Axis II as the main rifle, you're probably going to need to invest in a better one.
There's one thing that I have to emphasize here. Although it works rather smoothly, you still have to pull the release and the trigger at the same time to release the bolt. This can be a real pain at times.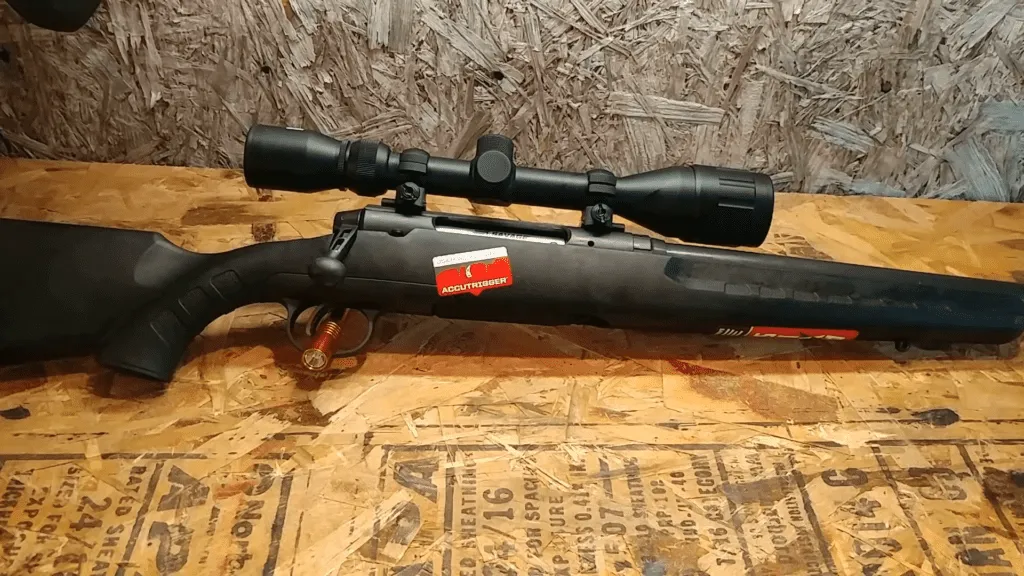 Pros
Right- and left-hand options
Accutrigger
Decent scope for beginners
Overall better than Axis I models
Cons
Tedious bolt release options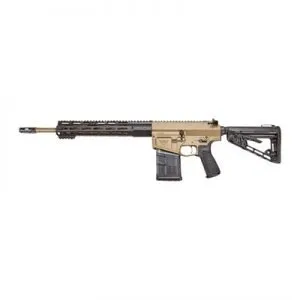 Full disclosure: The Wilson Combat AR-10 Tactical Recon is one of the most expensive AR-10s on the market. It's a near combat-grade rifle that's truly next-level. With that said, this rifle is definitely a contender for the best 6.5 Creedmoor rifle out there. My jaw dropped when I first tried it.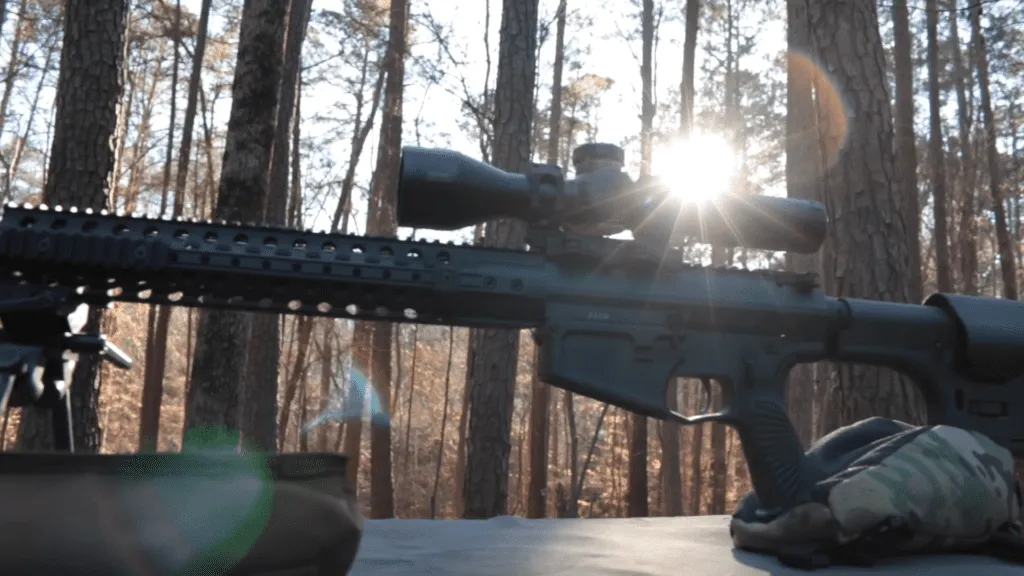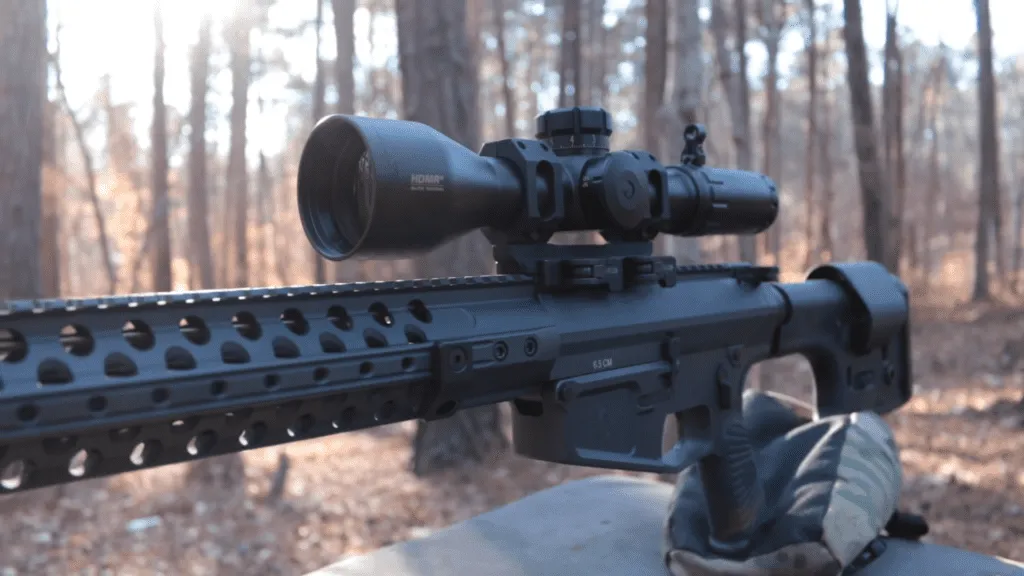 As soon as you get to the finish, you'll see that you're holding (or looking at) a quality rifle. There's just something about finishes that is generally introductory to a solid, quality piece of gear.
It has an 18" barrel, making it one of the best lengths for almost any long-range endeavor.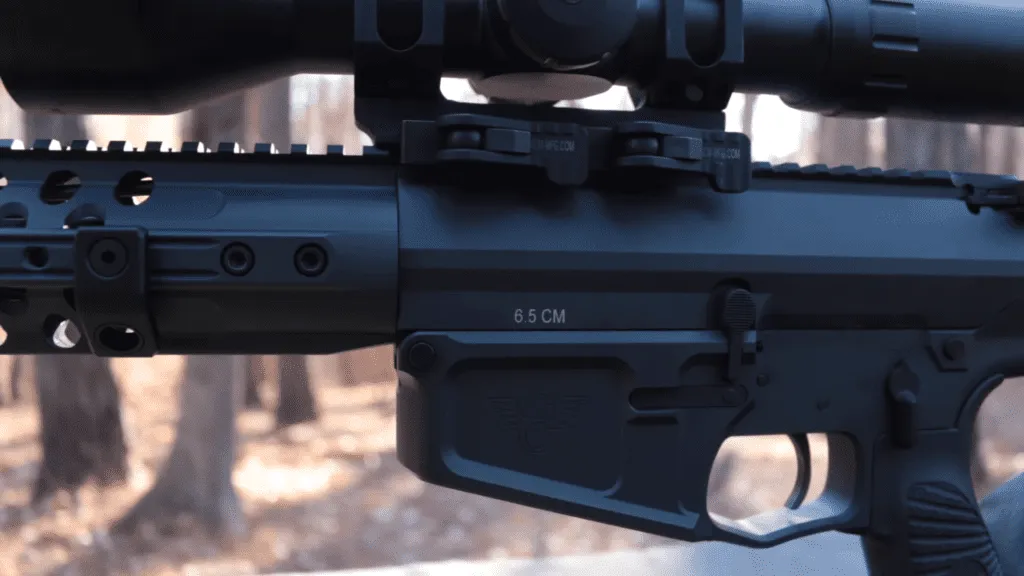 One of the things that left me smiling when I first held this AR-10 rifle was when I inserted a magazine. Now, typically, before inserting the mag, you know that you shouldn't start forming opinions about a rifle's balance. And yet, I couldn't help but notice a solid center balance. Upon inserting the mag, though, the balance point rested about an inch away from the magazine, towards the front of the rifle. Because of this, this AR-10 handles like a significantly lighter firearm.
And now, for the downside. Don't worry, it's only aesthetic in nature. The handguard, although perfectly functional and comfortable, has lines that don't line up on the side. Sure, this is definitely nitpicking, but for the price, I expected an impeccable design. Still though, Wilson Combat AR-10 Tactical Recon remains one of my favorite 6.5 Creedmoor rifles.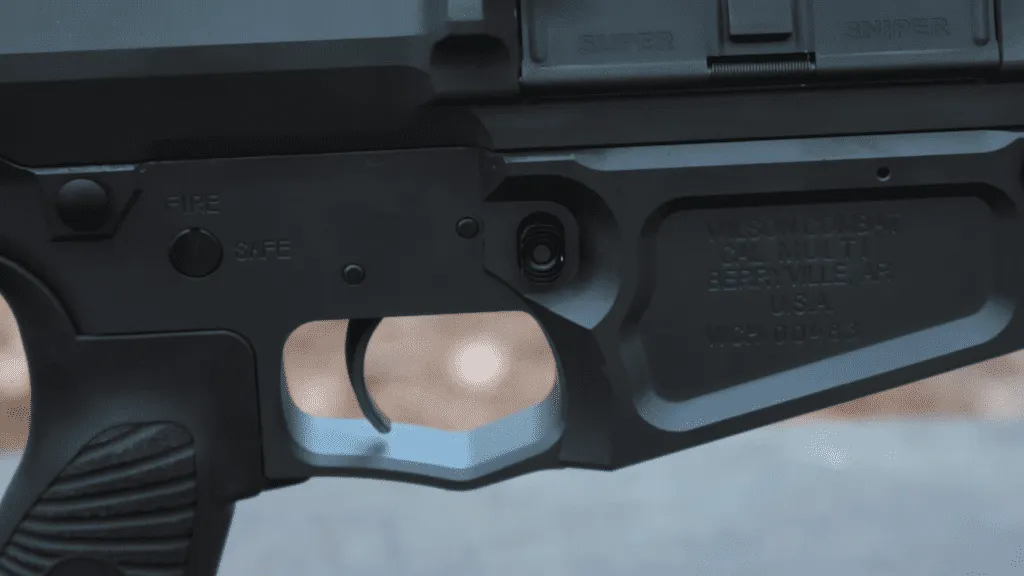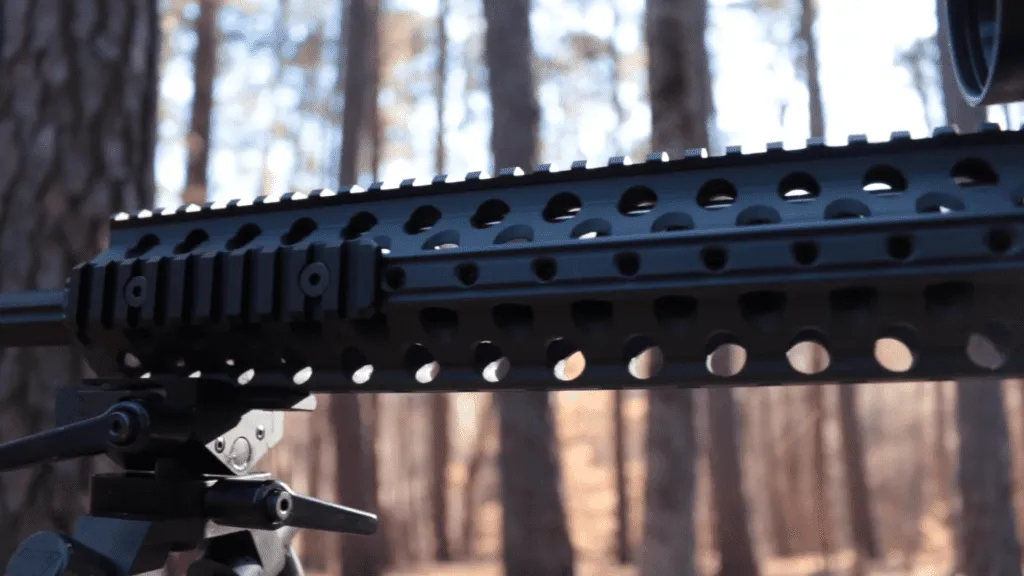 Pros
Great finish
Comfortable
Accurate
Perfectly balanced
Cons
Minor aesthetic flaws
Really expensive
Which is the Best?
I'm sorry to all the beginners and casual gun enthusiasts, but I'm going to have to go with the top-of-the-line rifle here. The Wilson Combat AR-10 Tactical Recon truly gives you what you should get for the price and is one of the best long distance rifles. The Daniel Defense DD5 V4 is a bit cheaper, but we're talking about a couple of hundred. For the extra price, the AR-10 on the list brings much more to the table. Compared to the other rifles, the Wilson Combat AR-10 is simply much better.
It's the best 6.5 Creedmoor rifle for its accuracy, balanced design, comfort, and multi-functionality. Although the price tag is high, what you get for the money is worth it.
Explore more