SIG P365 Aftermarket Sights [2023]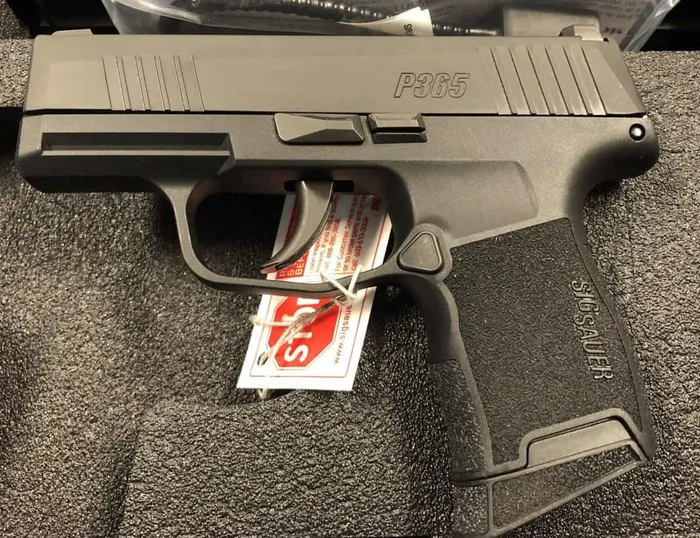 SIG P365 Aftermarket Sights [2023]
I tested a few sights for my Sig Sauer P365 and found that the Dawson Precision Sig P365 Charger Fixed Sight Set is the best of all Sig P365 aftermarket sights. 
When I first began shooting pistols at my local gun club, I quickly realized that my accuracy was lacking. But after talking for a while with some of my gun buddies, I soon discovered part of my problem. 
While my shooting abilities needed work, another issue was that I was relying on the sights that came prefixed to my handgun. After some experimentation, I found that adding an aftermarket sight was just what I needed to bring my precision to the next level. 
The Dawson Precision Sig P365 Charger Fixed Sight Set is My Sight of Choice
There are two main reasons why the Dawson Precision Sig P365 Charger Fixed Sight Set is my go-to aftermarket sight for my Sig P365. The first reason is that it is a fiber-optic sight. Fiber optic sights are highly reflective as they convey light to your eye. This capability makes them useful even when you are in a low-light setting.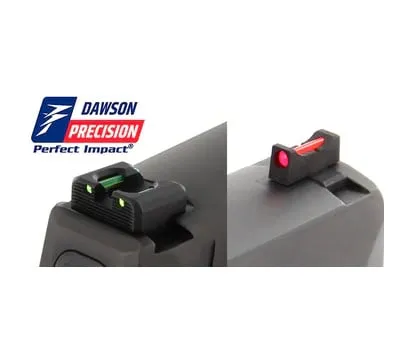 The second reason I love this sight is its size. Unlike other sights, the Dawson Precision Sig P365 Charger Fixed Sight Set is small enough that it will not block your target as you aim through your sight picture. Those two aspects of this sight can work wonders for your accuracy. 
But while the Dawson Precision Sig P365 Charger Fixed Sight Set is my personal favorite, there are many Sig P365 aftermarket sights available to you. Every sight you come across carries a distinct set of characteristics, making them useful for different kinds of shooting.
In this article, I've listed a few of the best aftermarket sights for you to consider for your Sig P365. 
Meprolight FT Bullseye
This sight is easy to mount to your Sig Sauer P365 and will work in full midday light or in the dark. It also requires no front sight.
The Meprolight FT Bullseye is self-illuminating and has an intuitive sight picture. My friends and I enjoy using this sight because it is ready to go as soon as you purchase it. 
TRUGLO Fiber-Optic Front and Rear Handgun Sights
This sight is another fiber optic option that fits the Sig Sauer P365. It is compact enough to fit in most holders without snagging and is ideal for hunting.
When it comes to performance, the TRUGLO Fiber-Optic Front and Rear Handgun Sights employ a two-toned design. The front sight is red, while the rear sight is green. That difference makes for a clear contrast as you line up your target. 
Another aspect of this sight that I like is its durability. With tough steel construction, you don't need to worry about his sight breaking during use. 
HOLOSUN – HS507K-X2 
This red dot sight has a simple circle with a small center point that allows you to zero in on your target with incredible accuracy. Its battery can also last for 50,000 hours of use. 
With multiple brightness settings, you will have the ability to adjust this sight based on your surroundings. You also won't need to worry about eye strain as you peer through the sight picture. 
What to Look for in a Sig P365 Aftermarket Sight
It is hard to go wrong with the products listed above. But if you feel the need to explore further options, here are a few considerations you should make as you shop.
Fit for Your Specific Sig P365
Customization is one of the most enjoyable aspects of owning a firearm. But if you aren't careful, that process can become frustrating.
Take it from me. There have been a few times when I ordered some cool add-ons for my guns only to find that they don't fit. Save yourself some hair-pulling by ensuring the aftermarket sight you choose is compatible with your handgun.
Remember, there are two sizes for Sig P365. There is the standard size and the Sig P365XL. Make sure that the sight you buy fits with your model. 
Understanding Sight Picture
Sight picture is one of the most important elements of a sight. The sight picture is essentially the view you see when you peer through the sight at your target.
Most handgun sights come with two components- a front sight and a rear sight. Your goal in aiming is to align those two sights with your target. 
Each sight picture will be slightly different, so try out a few to see what you like. While this is largely a matter of preference, there is one general tip I will give you here. I find that the smaller your front sight is, the easier it is to aim at the target. Larger front sights can sometimes block the target.
Daytime and Nighttime Shooting
There are a lot of sights that work well in the daytime and nighttime shooting scenarios. What is most important here is understanding your intended use. To put matters simply, if you don't plan to shoot at night, don't dole out extra cash for the best nighttime sight. 
Conclusion
There are many great Sig P365 aftermarket sights out there, but my favorite by far is this Dawson Precision Sig P365 Charger Fixed Sight Set. The fiber optics on this sight are of the highest quality. And I can't stress enough how much it has helped my handgun accuracy at the range. If you want to know exactly what I am talking about, check out the Dawson Precision site to buy one of your own. 
Explore more